Summer gatherings aren't complete without some of these fabulous Instant Pot recipes—perfect for a BBQ, 4th of July party, potluck, or family reunion!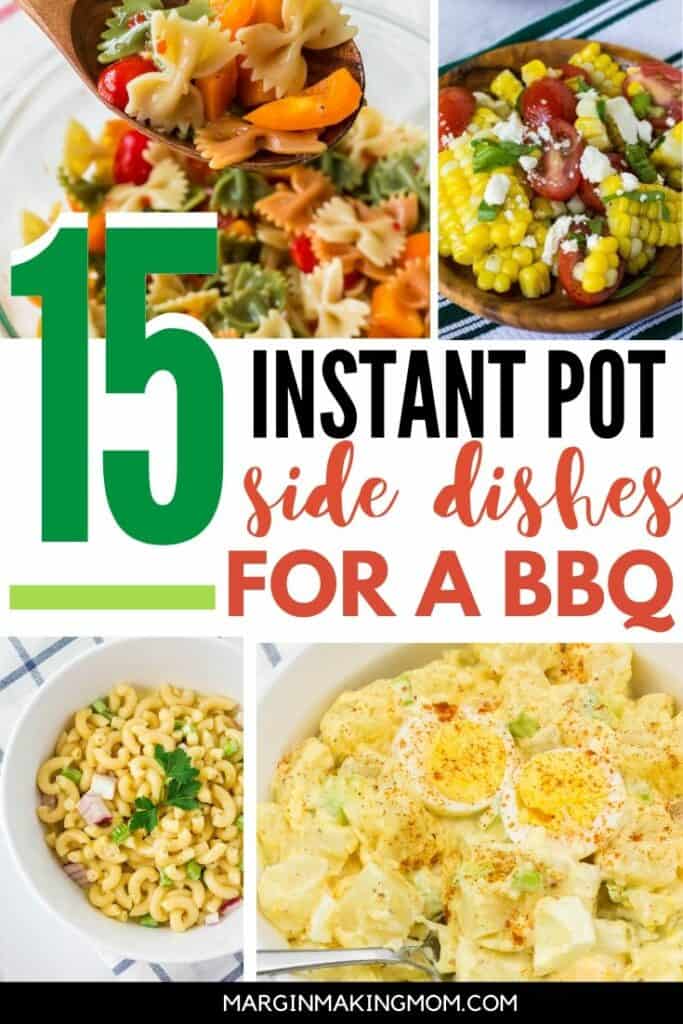 No need to heat up your kitchen this summer, thanks to this list of Instant Pot side dishes for a BBQ!
Note: This post may contain affiliate links for your convenience. If you make a purchase, this site may receive a small commission at no additional cost to you. You can read my full disclosure policy here.
If you're attending or hosting a BBQ this summer, you'll be glad to know that you can put your Instant Pot to work!
It's so nice to have tasty options that don't require you to heat up your stove or oven!
On this list, you'll find delicious recipes that include both cold "salads" and hot dishes, so there's something for everyone.
Instant Pot Summer Side Dishes
These are some of my favorite Instant Pot recipes for side dishes that can be served at a summer BBQ or family gathering.
Making Instant Pot Picnic and Party Foods
These easy side dishes are great for a Memorial Day picnic, a 4th of July cookout, or any other party, gathering, or BBQ where you need to serve comforting side dishes to a crowd.
In addition to these side dishes, if you need some easy dessert ideas to take along to a BBQ that don't require you to heat up your oven, definitely check out this list of Instant Pot cake recipes!
Instant Pot Side Dishes for a Summer BBQ
These are the perfect side dishes for a summer BBQ, 4th of July party, family reunion, or any type of gathering!