You may have a birth plan, but...
do you have a plan for AFTER your baby is born?
Do you want to identify your expectations and preferences ahead of time, and find a tactful way to communicate that with others?
Are you stressed out by the possible financial implications of maternity leave?
Do you want to have some resources in place to help smooth your family's transition as you welcome your new little one?
Would it be helpful to have a plan for meals, housework, and older siblings?
Do you need some help prioritizing your needs during the recovery period?
Do you struggle with asking others for help?
While having a birth plan is great, it's also important to have a plan for the days and weeks after your baby's birth, also known as the postpartum period.
Postpartum Planning Made Simple is designed to help you:
Organize your ideas, expectations, and preferences

Determine your boundaries

Identify helpful resources

Create a plan that will guide you in the postpartum period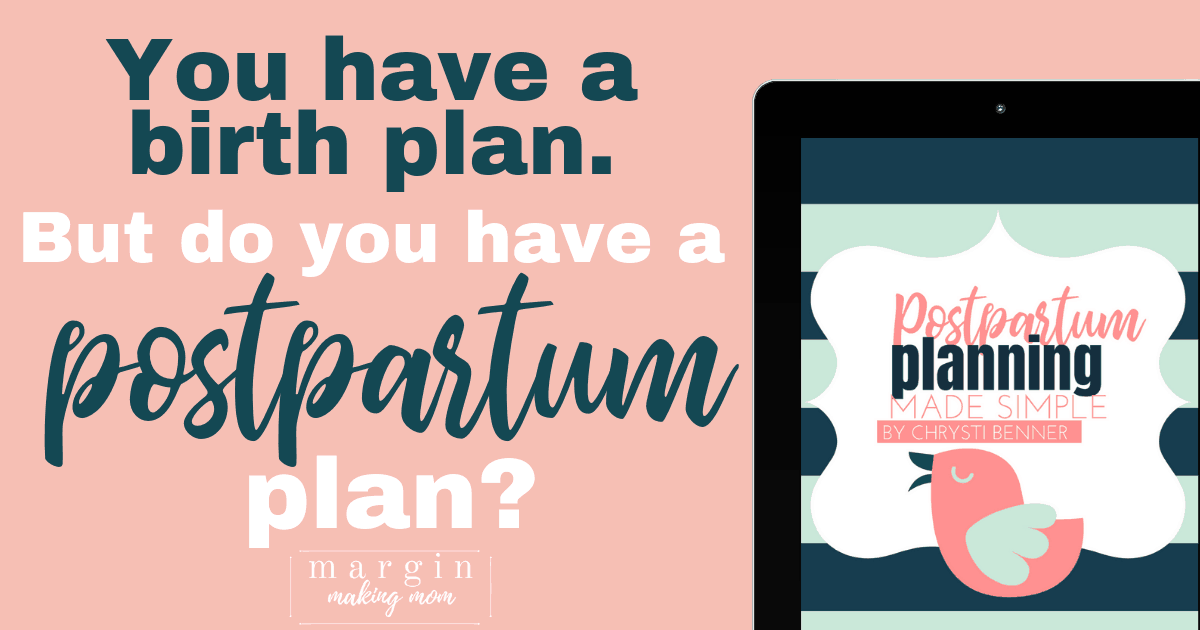 Right now, you can get Postpartum Planning Made Simple and start planning for the postpartum period you desire.
Here's What Postpartum Planning Made Simple Includes: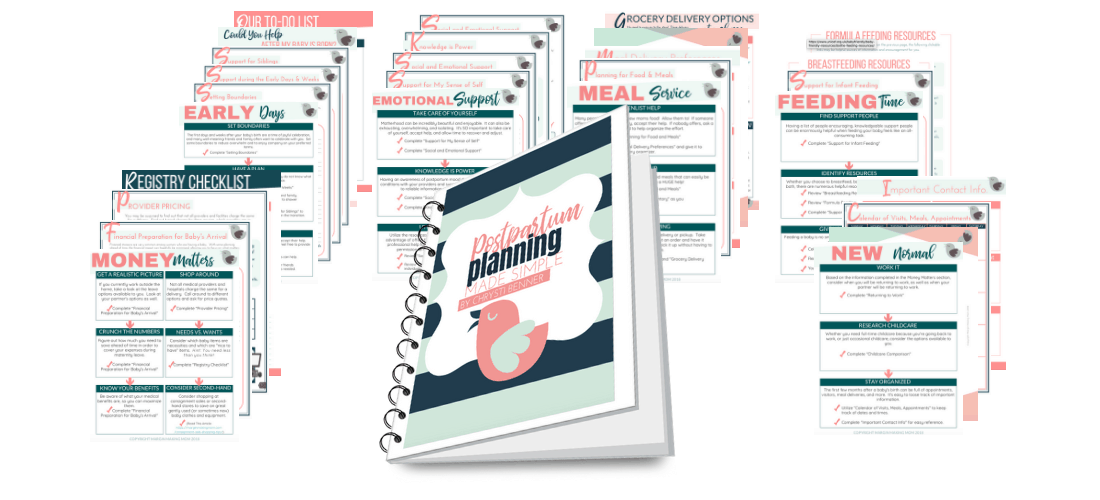 Money Matters - Worksheets to help decrease the financial stress surrounding your baby's birth.  These worksheets will help show you how to maximize savings, decrease expenses, and make a plan that works for your family.

Early Days - These worksheets guide you through the process of determining your boundaries, goals and expectations for the early days and weeks after your baby's birth.  You will also be able to set up your support network in a way that works for you.  This section even includes a wonderful "Request for Help" form that you can give to loved ones (or have your baby shower hostess give it to your guests!), so you can set up as much or as little help as you'd like.

Emotional Support - These worksheets help you identify helpful support people and resources to nurture your emotional needs during the postpartum period.

Meal Service - In this section, you'll create a plan for managing your meals during the postpartum period.  This includes a helpful form you can fill out and give to someone who is setting up meal deliveries for you, as well as ideas for simplifying grocery shopping and planning freezer meals.
Feeding Time - In this section, you will identify people and resources who will be helpful during your infant feeding journey.  Lists of useful resources are included for your reference.

New Normal - This section helps you plan for your new normal after baby's birth, including returning to work, if applicable, as well as finding child care and organizing appointments.
These worksheets are in the form of a convenient printable pdf digital download, so you can print as many copies of the pages as you'd like.  
BONUS: Along with Postpartum Planning Made Simple, you'll also get these beautiful printable door signs to use after baby is born!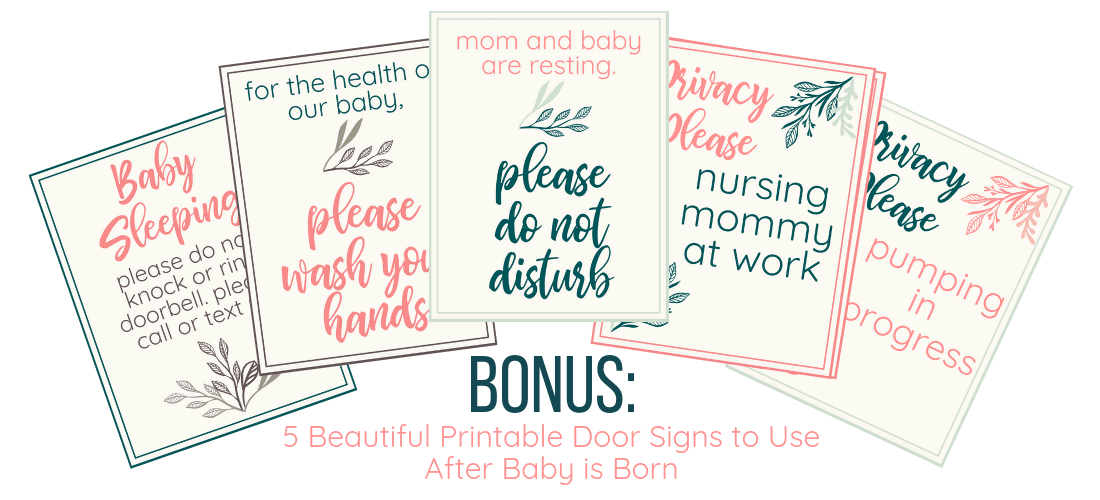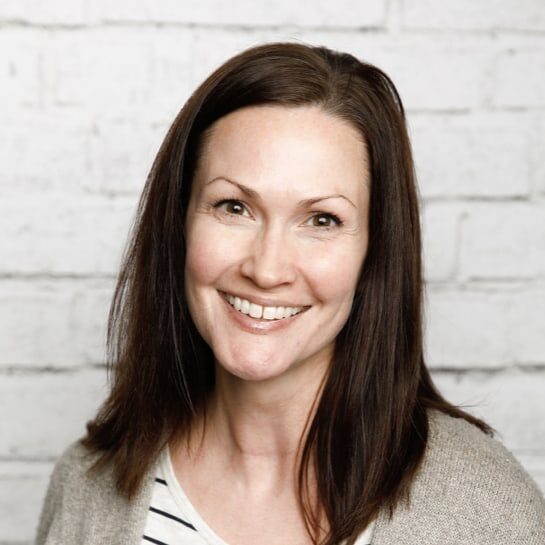 Hi there, I'm Chrysti!
I know how it feels to be crazy excited to have a baby, but also a little nervous or anxious about how life is going to be changing.

You see, I'm a mom as well.  I had three children in under four years, so I know just how life-changing each little one is!
I've seen first-hand how beneficial it is to have a plan for the days and weeks after the birth of a new little one--it really does make a huge difference!
But I'm not the only one who has experienced this.
As a postpartum nurse, I have worked with countless new moms over the years.  I've noticed how fear and uncertainty can so easily creep in.  I've seen how the lack of a plan can increase anxiety and worry.
I've been honored to have the opportunity to walk with these women through such a special time and help them exert their independence, feel confident in their decisions and abilities, ask for help when needed, and create a plan that works with their goals and preferences.
I'd love to help you do the same!