Pressure Cooker to the Rescue
The Instant Pot freezer meal system busy moms can plug into their lives, saving dinner one day at a time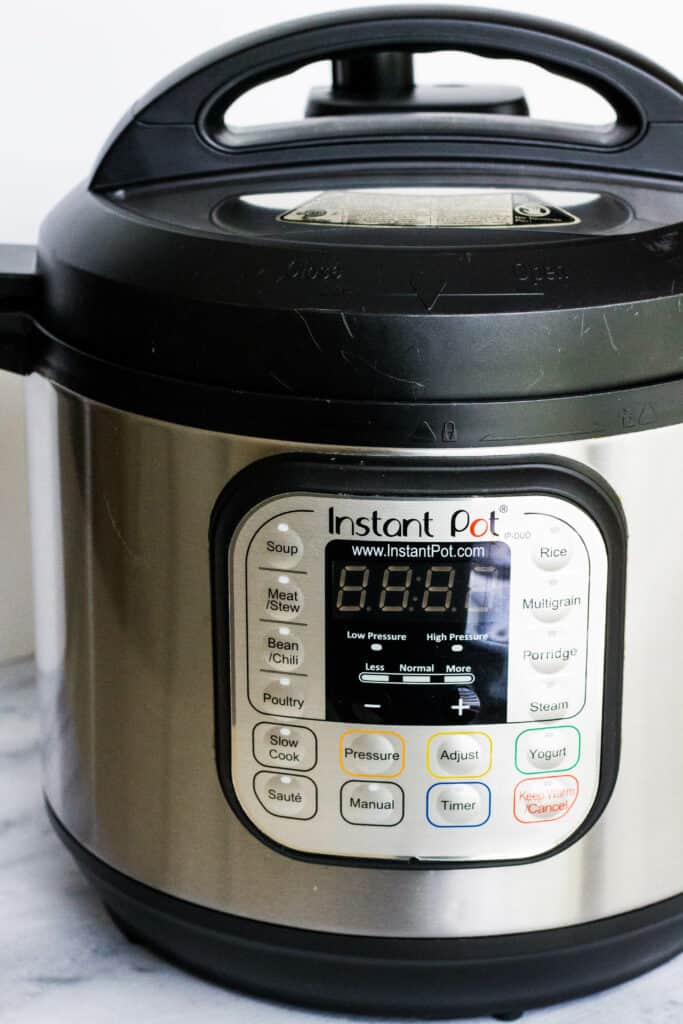 Think you need to spend all day in the kitchen to feed your family?
It's not that you hate cooking. Not really.
It's feeling the weight of exhaustion at the end of the day, when you're short on time and have ZERO motivation to cook.

It's the mind-boggling frustration you feel when you've tried SO HARD to meal plan, but you forgot to buy some of the key ingredients you needed.

It's the fact that the question, "What's for dinner?" makes your eyes glaze over, because you just can't seem to come up with any more dinner ideas, and the last two cookbooks you bought contained a bunch of complicated or strange recipes that you'll never make.

You work so hard. You're trying your best, and it feels like if one more thing gets added to your plate, you might crack.
You just want to be able to feed your family a tasty dinner, without trying to come up with endless ideas, make multiple trips to the store, or spend all day slaving over a hot stove.
Here's the thing...it's not your fault.
The truth is, most of us were never taught how to meal plan. Nobody sat us down and told us how to save time in the kitchen, or how to realistically feed a family in today's society.
We grow up, get married, have kids, and life happens. And here we are, day after day, trying to figure out what to have for dinner.
What you need is an easy-to-follow plan that works (and that you can actually stick to!), with minimal effort on your part, so you can end the stressful dinnertime dilemma.
Introducing Pressure Cooker to the Rescue
The Instant Pot freezer meal system busy moms can plug into their lives, saving dinner one day at a time
If you've tried meal planning before, but haven't been able to stick with it...
If you love the idea of enjoying a home-cooked meal around the table with your family, but you just don't have the time or energy for cooking at the end of a busy day...
If you want to make life a little bit easier for yourself...
...then Pressure Cooker to the Rescue is for you!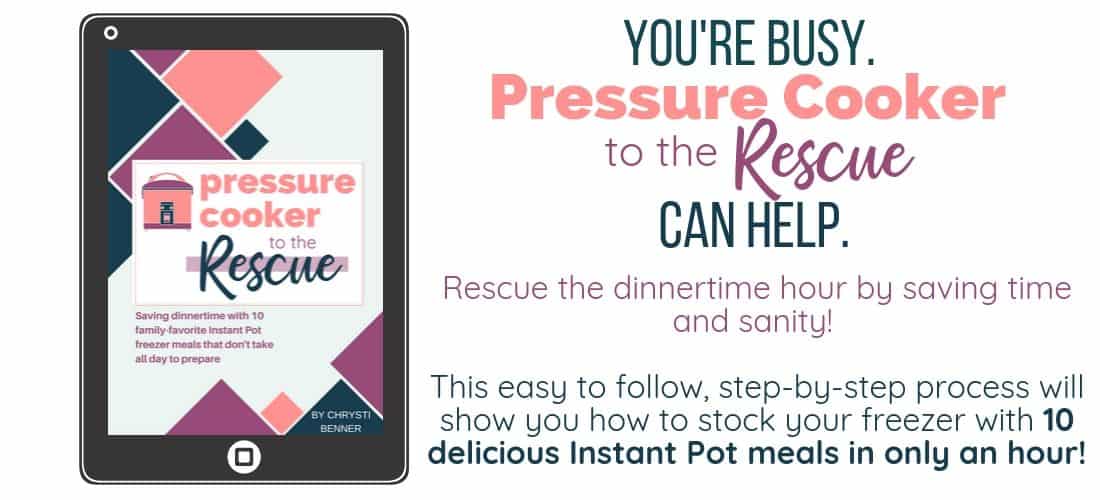 Right now, you can get Pressure Cooker to the Rescue and start saving your sanity, one dinner at a time!
Purchase the items on the shopping list--either by visiting the store, or with online grocery shopping.
Label your freezer bags.
Prep the ingredients according to the detailed instructions (this only takes about an hour!) and end up with 10 Instant Pot meals in your freezer!
On cooking day, pick a meal from your freezer to make.
Either thaw out the meal prior to cooking or cook from frozen--instructions are included for both options!
Enjoy the bliss of having a freezer stocked with tasty, easy meals your family will love!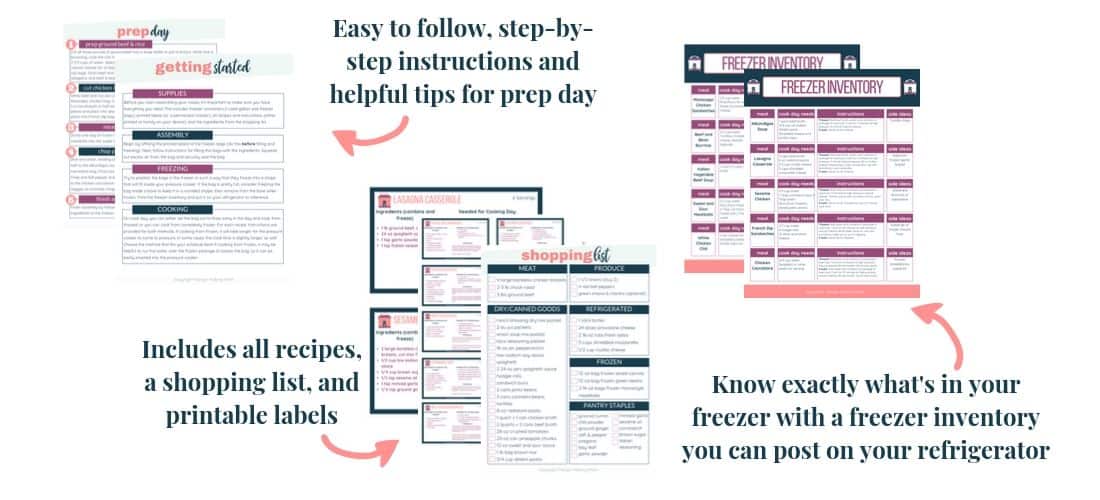 Prep Day Tips - Everything you need to know to help prep day go smoothly (it only takes about an hour to prep 10 meals!)

Shopping List - A list of exactly what you need in order to make these meals, organized by store department.

Recipes - Recipes include prep day instructions, cook day instructions, and easy side dish options! Recipes included are:


Italian Vegetable Beef Soup
Sweet and Sour Meatballs
Lasagna Casserole
Mississippi Chicken Sandwiches
White Chicken Chili
Mexican Meatball Soup
Chicken Cacciatore
French Dip Sandwiches
Sesame Chicken
Beef and Bean Burritos

Printable Labels - If you'd like, print these labels to adhere to your freezer bags.

Freezer Inventory - This printable inventory includes all of the meals and their cook day instructions. Keep it posted on your fridge so you can decide what to have for dinner without digging through the freezer!

These documents are in the form of a convenient printable pdf digital download, so you can print everything you need and/or view it on your device.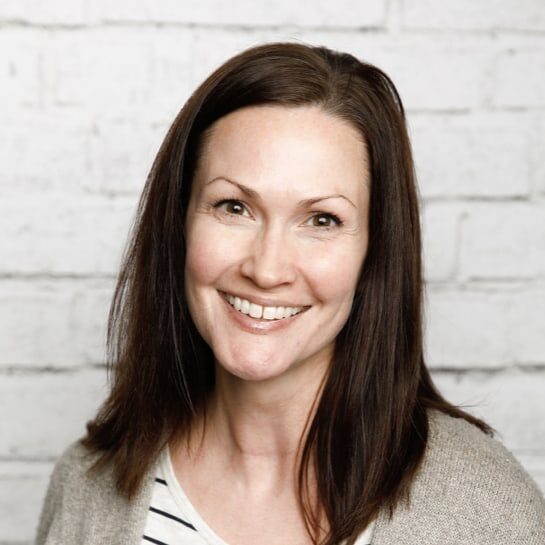 Hi there, I'm Chrysti!
As a mom to three small kids, I know how it feels to dread the dinnertime hour.

I didn't want to spend dinnertime in the drive-thru line, so I began cooking at home more often.
In hopes that my family would actually like the food I made, I turned to elaborate and time-consuming recipes I found online or in cooking magazines.
Although I enjoyed blessing my loved ones by feeding them well, I found myself completely exhausted from spending hours searching for recipes, making multiple trips to the grocery store, and using every pot and pan.
That's when I realized I was making mealtime harder than it had to be.
I began paring down my process to focus on making the biggest impact with the least amount of effort. This meant planning and preparing quick and easy meals, primarily using everyday, easy-to-find ingredients.
Now, I know we'll be able to eat a tasty meal together at home that doesn't require me to spend all day in the kitchen.
I know we are setting rhythms of family mealtime into our kids' lives, creating an anchor point of meaningful connection in our day.
And I still love being able to feed my family well as I bless them with a delicious meal!
I'd love to help you do the same!

Your future self will either be stressing about dinner, or feeling at ease because you have a freezer stash to save the day. Which one will it be?