Are you thinking about starting a blog? Getting started is actually much easier than you might think! For years, I considered starting a blog, but always put it on the back burner. Finally, I decided to push through my fears and actually DO it, and I'm so glad I did!
When I first started blogging, I knew practically nothing about blogging. I had a lot to learn!
If I can start a blog, anybody can start a blog!
I'm happy to share some of my favorite and most highly recommended blogging resources to help you get started and be successful!
Disclaimer: This page may contain affiliate links for your convenience. You can read my full disclosure policy here.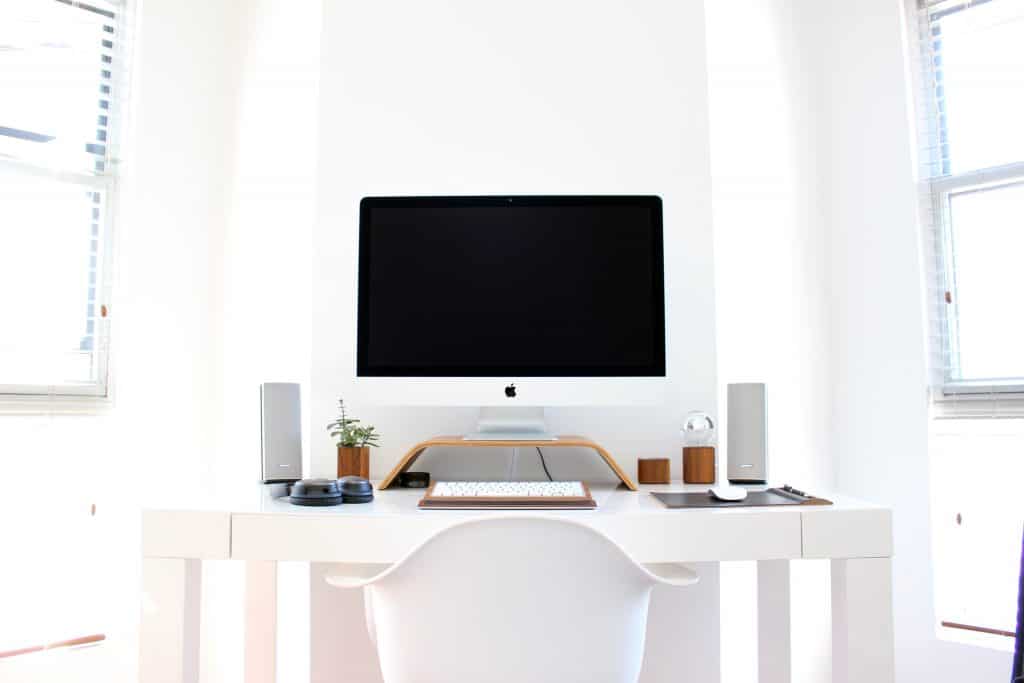 Hosting & Domain
I currently use and recommend BigScoots. Prior to that, I used SiteGround, which is an ideal low-cost option for beginners. They offer very inexpensive entry-level hosting, typically only a few bucks per month. I've had good experiences with their customer service and support departments.
You will also need a domain for your blog. A domain is the web address for your blog, so you will want to think about what you want this to be. It can be your own name, your business name, and so forth. If possible, choose a ".com" domain, since that's what is most common. You also want your domain name to be easy to say, spell, and remember.
Install WordPress
Once your hosting and domain are set up, you will want to install WordPress. Don't be scared–there are a lot of tutorials to help you do this. SiteGround has several WordPress tutorials, ranging from how to install WordPress to how to install a theme, plugins, etc. If that all sounds completely foreign to you, don't worry. It was a new language for me, too! I knew NOTHING about the tech side of blogging when I got started. I'll admit, it still is not my forte, but I have learned SO MUCH by reading, taking classes, and watching video tutorials. You can learn it, too!
Once you have WordPress installed, I recommend checking out the free WordPress class from iMark Interactive. It will be super helpful as you get started!
It's also important to think about how you're going to backup your WordPress data, so that your work doesn't get lost in the event of a tech issue!
Choose a Theme
In the simplest of terms, a theme is what makes your site pretty. It affects the appearance of everything. I personally use the Refined theme by Restored316, and I love it! Restored316 has several themes to choose from, all of which are gorgeous and feature-rich. Not only are the themes so pretty, but the fabulous ladies at Restored316 are super helpful. They can provide assistance with getting your theme installed. They were extremely helpful when I had questions about getting my theme set up properly, and I am happy to recommend them.
Now What?
Once you have your blog and up running, I recommend learning how to blog from some experts. When I started my blog, I was like a sponge. I've taken several classes, both free and paid, and some have been better than others. So the list I have below are resources that I found extremely valuable and useful.
This book by Ruth Soukup of Living Well Spending Less was the first book I read about blogging. Ruth is an incredible expert when it comes to blogging and building a successful business. I really wanted to get more information about blogging in general, find out how people make money blogging, and see if it might be right for me. I highly recommend this book for anyone who is considering starting a blog.
This course by Allison Lindstrom is a wonderful way to get started on the right foot. Allison is very approachable and helpful when it comes to answering questions and she's a lot of fun to learn from. She understands that bloggers often don't have a huge budget for courses, so she created different tiers of the Blogging to Win course so there is something for every budget. There's even a FREE option, which you should absolutely take advantage of!
Blogging to Win really helps you to lay the groundwork for your business and walks you through a lot of the steps that are important for building the solid foundation of a profitable blog. One of my favorite things about this course is how it is organized into manageable pieces. Getting started with a blog can feel completely overwhelming at times, as there is so much advice EVERYWHERE. By having actionable steps to take, it made me feel like I could actually succeed because I knew exactly what to focus on.
The course was recently updated with EVEN MORE content, so it is packed full of useful information. The paid levels of Blogging to Win are only available at certain times, so be sure to take advantage when enrollment is open.
Click here to get access to the completely FREE version of Blogging to Win to get your feet wet!
Tasha Agruso of Designer Trapped in a Lawyer's Body developed Affiliate Marketing for Bloggers as a means for bloggers to learn how to properly use affiliate marketing strategies. It's a fabulous resource if you're considering this as a possible income stream.
Marketing Your Blog
Email:
ConvertKit is a really powerful email marketing platform. I started out on the free version of MailChimp, but as my email list grew, I wanted to harness the power of ConvertKit to make my life easier. It can organize subscribers according to their interests, set up email sequences, automate emails, and more. Growing your email list is an important part of building a successful blogging business, and ConvertKit has really helped to streamline the process for me.
SEO:
Sticky SEO is a wonderful resource for getting started with SEO and designing a great foundation. I also really liked Adventures in SEO, which is sort of the "art" of SEO, with practical steps to follow.
Pinterest:
Learning how to market your content on Pinterest is extremely beneficial! Pinning Perfect is a comprehensive course that I found to be really helpful for developing both tactics and strategies.
Social Scheduling:
Tailwind is what I currently use as a Pinterest and Instagram scheduler. This helps to promote my content without me needing to be glued to a screen at all times. Sign up here and get a free month to try it out for yourself!
Graphic Design:
Canva is a super easy-to-use tool that I use to edit photos, create graphics, printables, workbooks, etc. I have also played around with Pixteller a bit as another similar, easy-to-use option. Design Wizard is another web-based design program that has a free option, and it allows you to create videos, images, and more (plus it includes lots of templates!).
You can easily create pinnable images, content upgrades, and so on with these tools and their included templates.
I'll continue to add to this list as I find more resources that I love! In the meantime, that should get you started. 🙂
Save
Save