You feel stressed and overwhelmed when you think about making dinner.
You want to eat at home with your family, but you just wish cooking didn't seem so hard and time-consuming.
You feel guilty for eating out so much, but you don't have hours to spend cooking everyday.
I know how you feel. Because I've been there too.
---
I believe you can enjoy meaningful connection around the table without spending all day in the kitchen.
You don't have to be a gourmet chef who makes complicated meals in order to feed your family well. With some simple tricks and tools, YOU can bless and impress your family with a delicious meal you can share together.
---
What Others are Saying:
"Made this the other night…It was DELICIOUS!! Thank you for sharing this recipe– my whole family, ages 4-67, enjoyed it!" –Tracy
"My Nana used to sit on the front porch, snapping and cleaning her green beans into a colander. Then she would put them into her old pressure cooker (with the rocking weight), along with bacon. This recipe brought all that back for me. Perfect!..Thank you so much!" –Sue
"Let me just say, I won't fool around with store bought mixes anymore! These were delicious and so easy to make…So yummy!" –Toni
"I just bought an InstaPot last night. This was my first attempt at a meal today. It was absolutely delicious…I would recommend this recipe to anyone looking for new recipes ! 5 stars!" –Andrea
---
Imagine feeling organized and on top of things when you know exactly what to have for dinner, and knowing it's a meal your family will enjoy!
Imagine being motivated to actually cook dinner for your family because it'll be a quick and easy process.
Imagine connecting with your family as you share meaningful conversation and delicious food.
When you become a member of the Margin Making Mom® community, you'll learn simple ways to easily create tasty food your family can enjoy together, giving you the time to focus on the things that matter most.
About Chrysti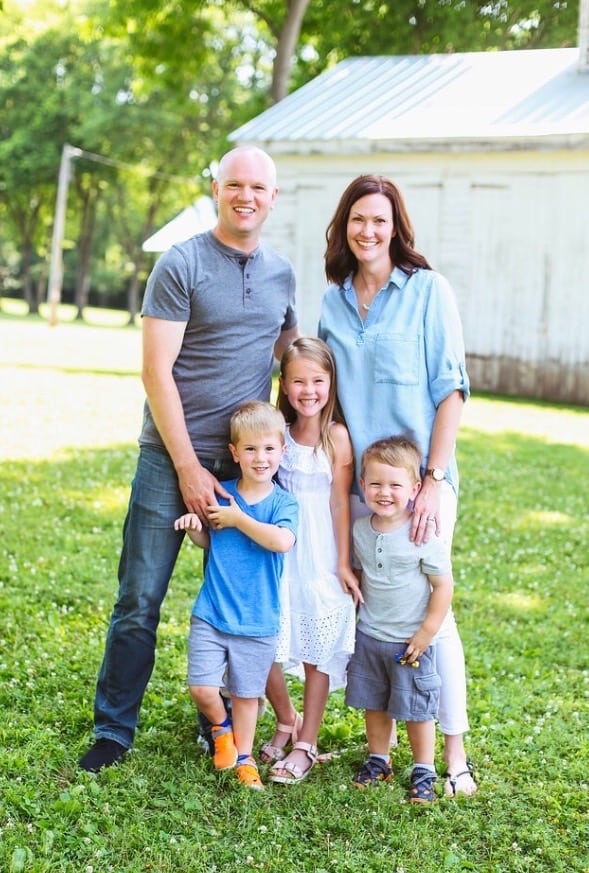 I didn't want to spend dinnertime in the drive-thru line, so I began cooking at home more often. In hopes that my family would actually like the food I made, I turned to elaborate and time-consuming recipes I found online or in cooking magazines.
Although I enjoyed blessing my loved ones by feeding them well, I found myself completely exhausted from spending hours searching for recipes, making multiple trips to the grocery store, and using every pot and pan.
That's when I realized I was making mealtime harder than it had to be.
I began paring down my process to focus on making the biggest impact with the least amount of effort. This meant planning and preparing quick and easy meals, primarily using everyday, easy-to-find ingredients.
These days, I know we'll be able to eat a tasty meal together at home that doesn't require me to spend all day in the kitchen.
I know we are setting rhythms of family mealtime into our kids' lives, creating an anchor point of meaningful connection in our day.  And I still love being able to feed my family well as I bless them with a delicious meal!
Are You Ready to Get Started with Simplifying Mealtime?
Start by finding out which type of meal planning is best for you.
Next, look through my recipe index to get inspiration for quick and easy meals!
If you're new to using the Instant Pot, check out everything you need to know to start making easy pressure cooker recipes.
You can also sign up for my free Instant Pot Meal Plan Jumpstart below!
Let's Stay in Touch:
I love hearing from you! Feel free to email me anytime, or you can also connect with me on Facebook, Twitter, or Instagram.
I also love seeing my recipes come to life "in the wild!" Snap a photo and tag me @marginmakingmom on Instagram and use #marginmakingmom so I can see your creation!
As Featured On: