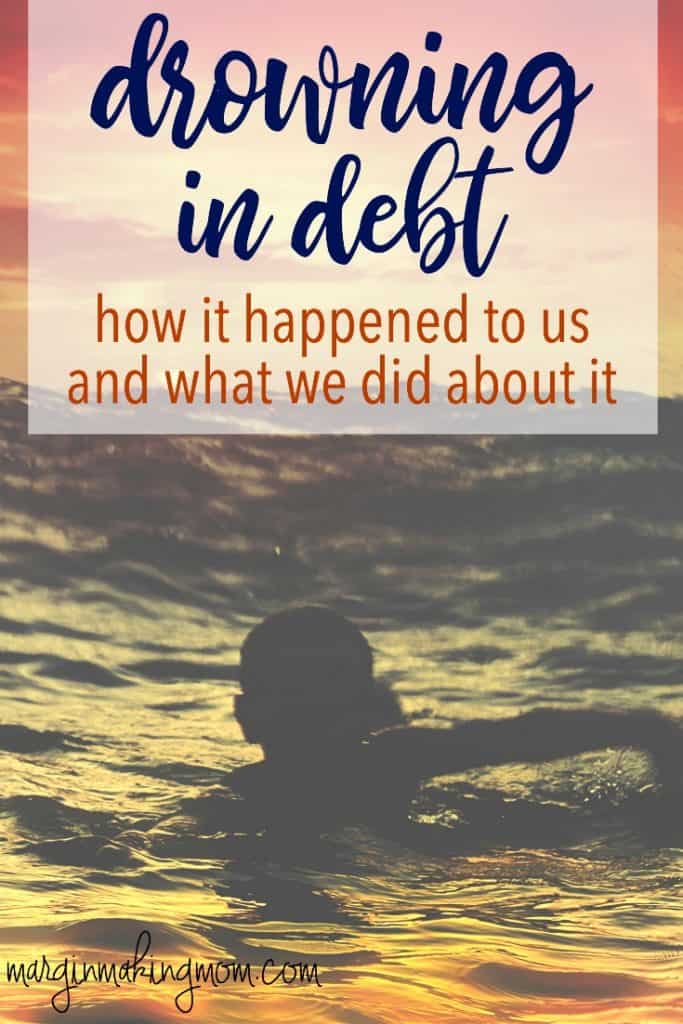 Even well-meaning, responsible people can find themselves drowning in debt. Here's how it happened to us.
Note: This post may contain affiliate links for your convenience. You can read my full disclosure policy here.
I excitedly tore open the envelope that arrived in the mail that day. As a high school student, this credit card offer was a big deal. A rite of passage. A chance to build my credit and be more of an "adult."
So I filled out the application that accompanied the offer and put it in the mail. As I envisioned my bright financial future, I could almost hear the distant sound of the jackpot I had just won.
Cha-ching.

I've always considered myself to be responsible with money.
I grew up in a pretty thrifty family with generous parents who always provided for us. But we didn't have a lot of money by society's standards. Somewhere along the way, I developed a fear of not having enough money.
As a result, I developed thrifty tendencies, many of which I learned from my mom. I bought things on sale, saved money, cooked meals at home, and so on.
But here's what I've learned: Even well-meaning, responsible people can find themselves drowning in debt. Many times, this revelation sort of creeps up on us.
You don't have to enjoy luxurious getaways and spending sprees to accumulate debt. The debt just keeps adding up. Here's how it happened to me.
I Started Small
As I mentioned earlier, I received my first coveted credit card offer in high school. Like most Americans do, I signed up. I remember well the excitement that came along with it.
No harm, right? I had a part-time job and wasn't a big shopper. I reasoned that this was a great way to build my credit.
For a very long time, I was diligent about only making small purchases with it and paying it off every month.
Cha-ching.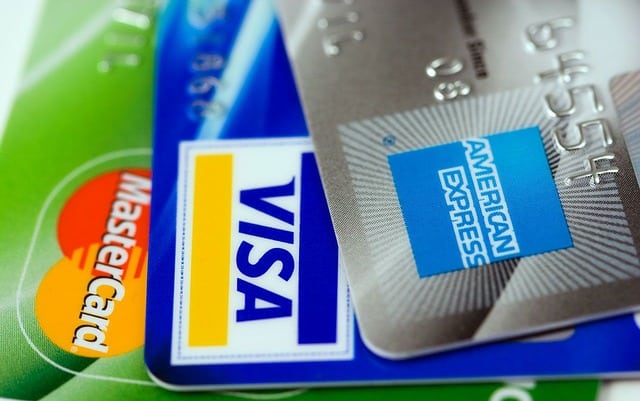 I Bought a Brand New Car
After I graduated from high school, I bought and financed a brand new car. I had saved up a down payment from my employment earnings and graduation gifts.
I had a full scholarship to college and no other significant bills aside from my small credit card bills each month, so the monthly payments seemed totally reasonable. Besides, I needed reliable transportation so I could occasionally travel back and forth between home and my out-of-state university, right?
Cha-ching.
I Didn't Budget
I didn't really have a budget in college. The majority of my part-time earnings went straight to my car payment, leaving very little leftover for anything else. So I lived as simply as I could.
But you can probably guess what happened next: I started using that trusty credit card for unexpected expenses, such as car repairs.
Only now, I didn't have the money to pay it off in full every month, thanks to my car payment. Interest was accruing faster than I could keep up with.
Cha-ching.
When I graduated and started my first full-time job as a teacher, I was making more money than ever before (even though it wasn't a lot!). I no longer had to use my credit card. My living expenses were low, and it was easier to pay my car payment and credit card bills.
But because I didn't have a plan for my money, I'd get to the end of each month and wonder, "Where did all of my money go?" I had a small savings account, but did not contribute to it nearly as much as I should have.
I was a single twenty-something, living paycheck to paycheck.
Cha-ching.

I Took Out Student Loans
When I decided to leave my teaching career to go back to school to become a nurse, there wasn't much financial aid available to a student who already had a degree. So, I bit the bullet and took out student loans to fund my degree.
This seemed completely reasonable. I had paid off my car, only had a little bit of credit card debt, and this career change would increase my earning potential.
It would be easy to pay back this money after I started working as a nurse, right?
Cha-ching.
Drowning in Debt: The Jackpot Doesn't Add Up
Combined with my husband's auto loan and student loans, as well as several medical bills, we ended up with about $130,000 of debt.
That's right. All of these decisions that seemed reasonable at the time added up to a financial disaster. We were drowning in debt, trying to keep our head above water.
There was no jackpot in sight. Just a lot of bills to be paid.
Isn't that how it often happens? In our shortsightedness, we don't always think about how decisions will impact us in the long run.
This, my friends, is how everyday people can find themselves in a mess. I know, because we've lived it. Maybe you see glimpses of your own story in ours.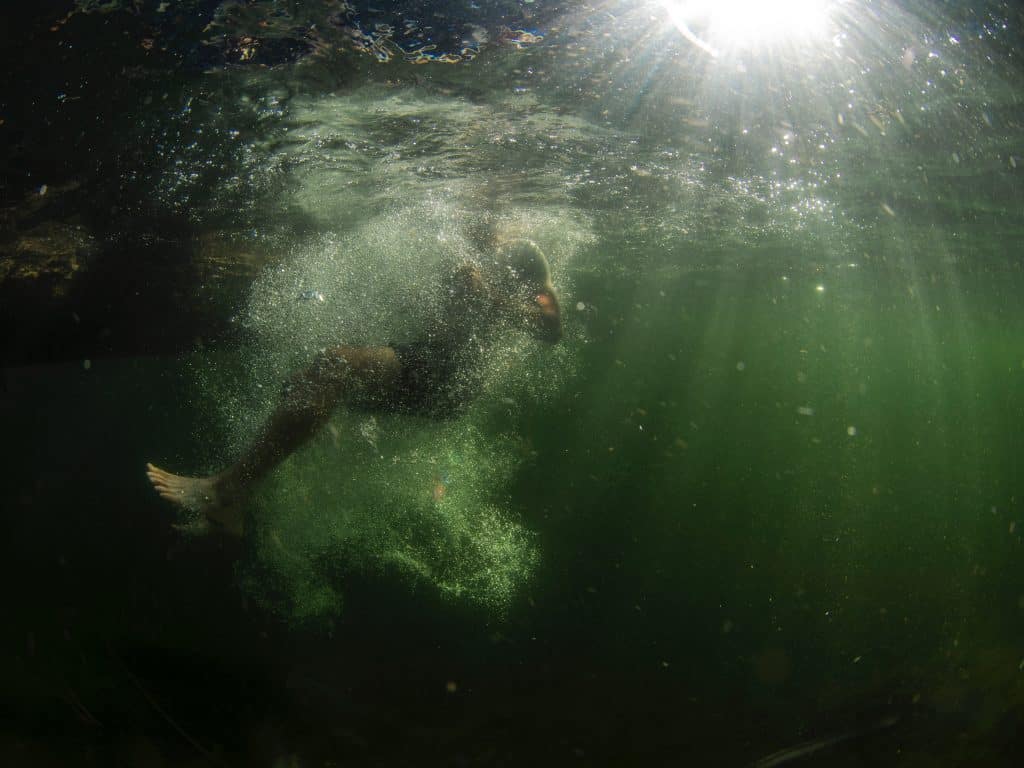 The Good News
The good news is: we didn't stay there. We worked crazy hard and paid off every last cent of that debt.
Now, when we receive a credit card offer in the mail, it is promptly torn to shreds and discarded without a second thought. Because we know how innocently our mess started, we've decided we don't want to go back.
We've resolved to not have crazy monthly payments dictating our lives. We're determined to not waste money on unnecessary interest payments.
And every time I tear up a credit offer, I hear the same sound, but for a different reason.
Cha-ching.
This debt-free life really is the jackpot.
Related:
Save
Save
Save
Save
Save
Save
Get the Instant Pot Meal Plan Jumpstart
Join the free community and you'll learn simple ways to easily create tasty food for your family, as well as immediate access to the FREE Instant Pot Meal Plan Jumpstart to help you get a tasty dinner on the table in a flash!
"Thanks for sharing your knowledge and experience in such a friendly and delightful way!!! So far, I'm very impressed with the results...thanks again for your guidance into this new realm of cooking!" -Margaret
Free Resource Library
Enter my
free resource library
for my latest printables and resources! Password is 'IHEARTMARGIN' -- please copy and paste that in at the link above. Thanks for being a subscriber!!