This old-fashioned pumpkin bread is the perfect classic pumpkin spice treat. You can savor the flavors of fall without all of the fuss!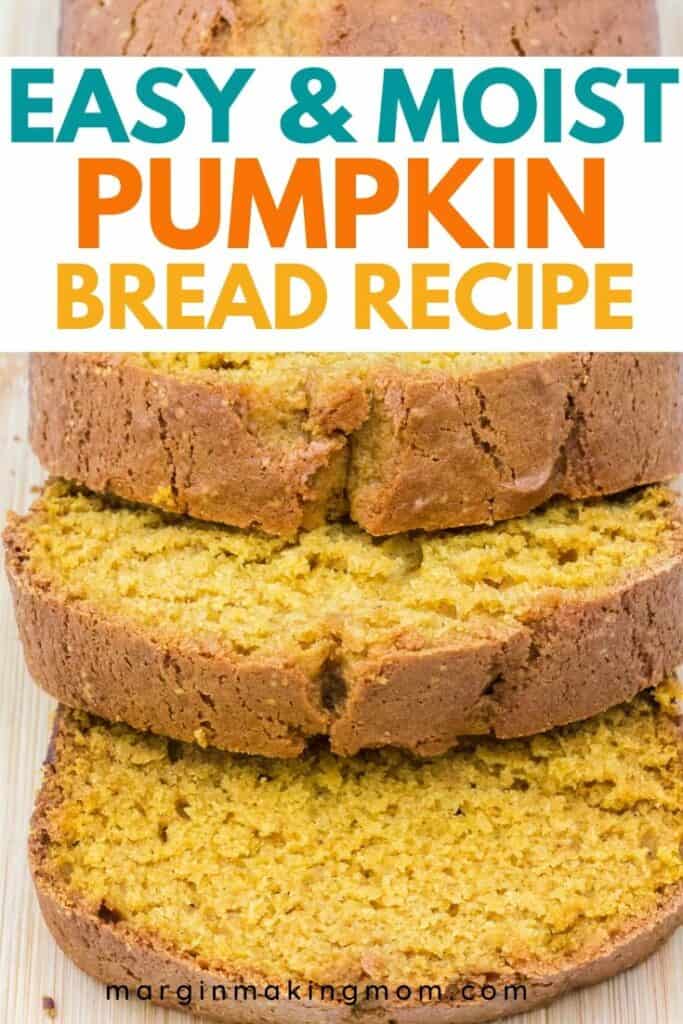 You're going to love this delicious and super easy pumpkin bread–Grandma's recipe will NOT disappoint!
Note: This post may contain affiliate links for your convenience. If you make a purchase, this site may receive a small commission at no additional cost to you. You can read my full disclosure policy here.
Sifting through each handwritten recipe transports me to a different, more simple era in time. Each note card spotted with grease and flour dust bears witness to a lifestyle of using one's hands to lovingly prepare food.
It's a brief glimpse into the history of family, seeing the dishes that were shared around the table and the recipes that were passed between friends.
It's a collection of memories, really.
My husband's Grandma Wilhelm was such a special lady. I only knew her for a short while before she passed away, but she left a lasting impression on me in that brief time. She was kind, gracious, and revered by her family.
After her passing, my mother-in-law, who knows how much I enjoy baking and cooking, gifted me a couple of Grandma Wilhelm's cookbooks and also a recipe box chock-full of her handwritten recipes.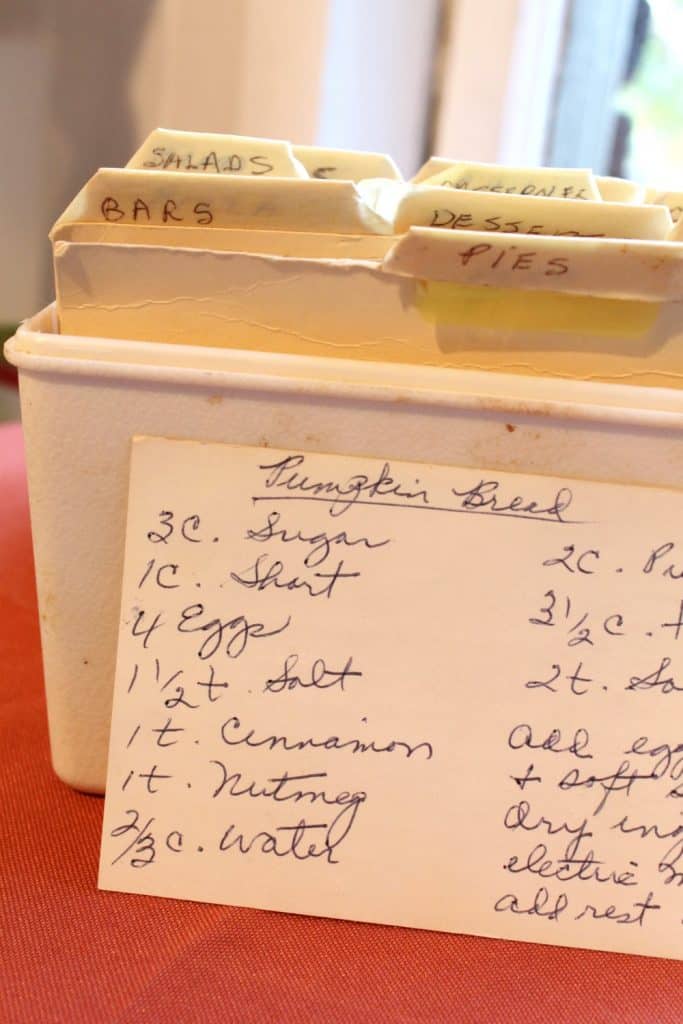 I could spend hours reading through each and every one.
Among the curated treasure trove of recipes was this gem for pumpkin bread, which has become a fall tradition in our own home now.
You can even make pumpkin chocolate chip bread or double chocolate pumpkin bread with this base recipe!
More Pumpkin Recipes You'll Love: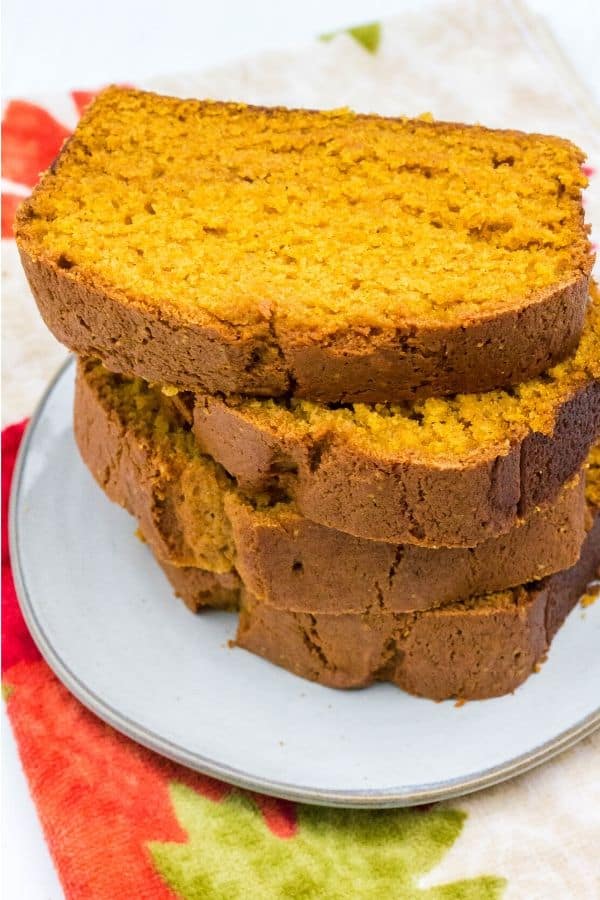 Why this is the Best Pumpkin Bread Recipe
This heavenly pumpkin bread is very much a classic, no frills pumpkin bread, but it is such a treat! It is so tender and has the perfect balance of sweetness and spice.
Plus, it's super versatile! Warm up a slice for breakfast or enjoy it as an afternoon snack.
You can also top it with some mascarpone whipped cream for an absolutely delightful dessert with minimal effort (seriously, that cream takes things to a whole new level. Just trust me.).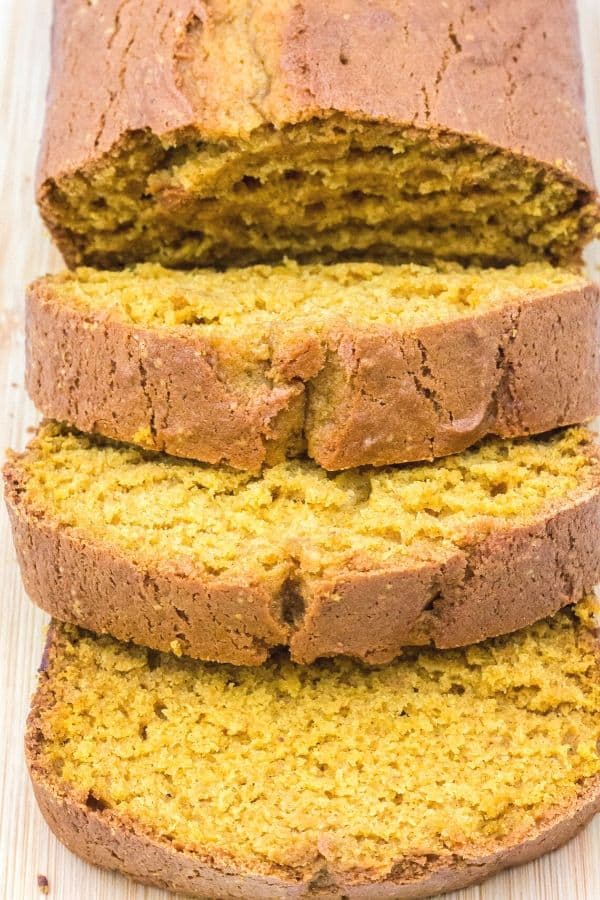 When you're all about keeping things simple and savoring the flavors of fall without a lot of fuss, this pumpkin bread fits the bill superbly.
As a bonus, since this recipe makes two loaves, you can give one away to brighten someone's day, or save it for later.
It freezes beautifully if you wrap it well with plastic wrap and aluminum foil before freezing.
I'm sure this easy pumpkin bread will become a beloved fall tradition in your family, too!
How to Make Homemade Pumpkin Bread from Scratch
It's really easy to make this simple but tasty pumpkin bread!
Ingredients You'll Need:
Sugar
Shortening
Eggs
Water
All-purpose flour
Salt
Cinnamon
Nutmeg
Baking soda
Pumpkin puree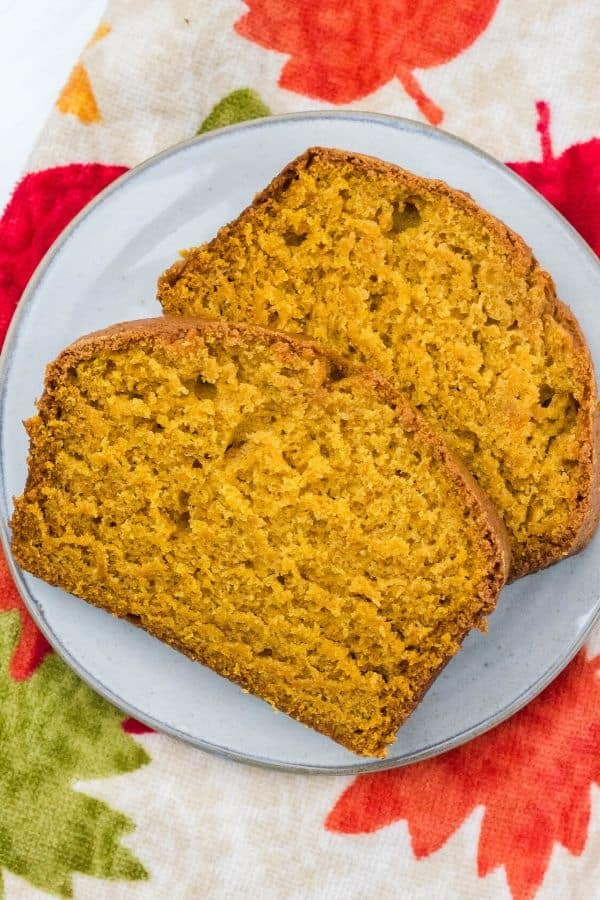 How to Make It:
(Full printable recipe is available below)
Mix wet ingredients. First, you'll cream together the butter and shortening. Then, add in the eggs and mix well, followed by the water, mixing well to combine.
Combine dry ingredients. Next, in a separate bowl, you'll whisk together the flour, salt, cinnamon, nutmeg, and baking soda.
Make the batter. Alternate adding the flour mixture and the pumpkin puree to the wet ingredients, in separate additions, mixing just until combined and batter is smooth.
Bake. Pour the batter into greased pans and bake! It's as simple as that!
More Fall Quickbread Recipes: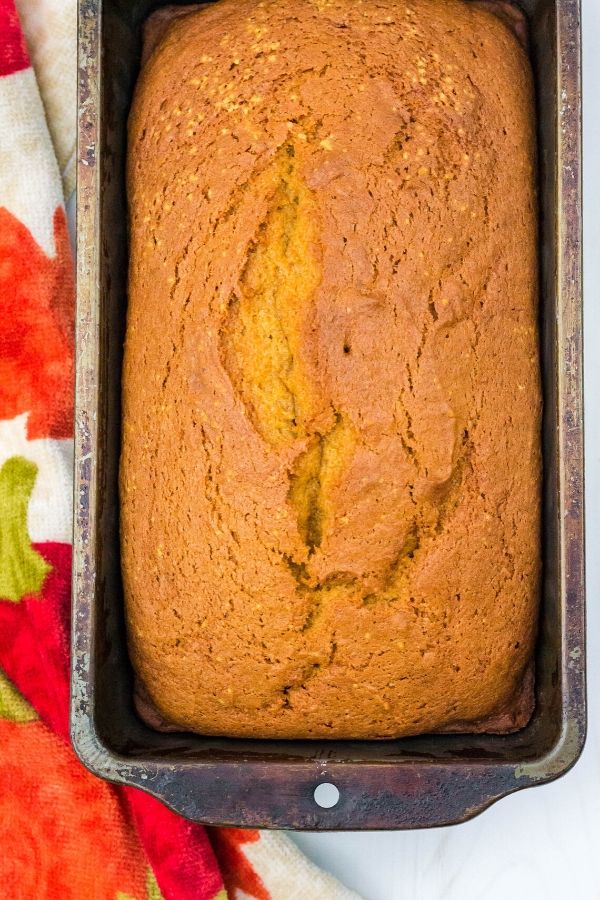 Notes and Adaptations:
Feel free to add nuts if desired.
This bread freezes great–cool completely and wrap well before freezing!
Recommended Equipment: