Wondering whether a Raddish Kids subscription box is worth it? Read my honest review!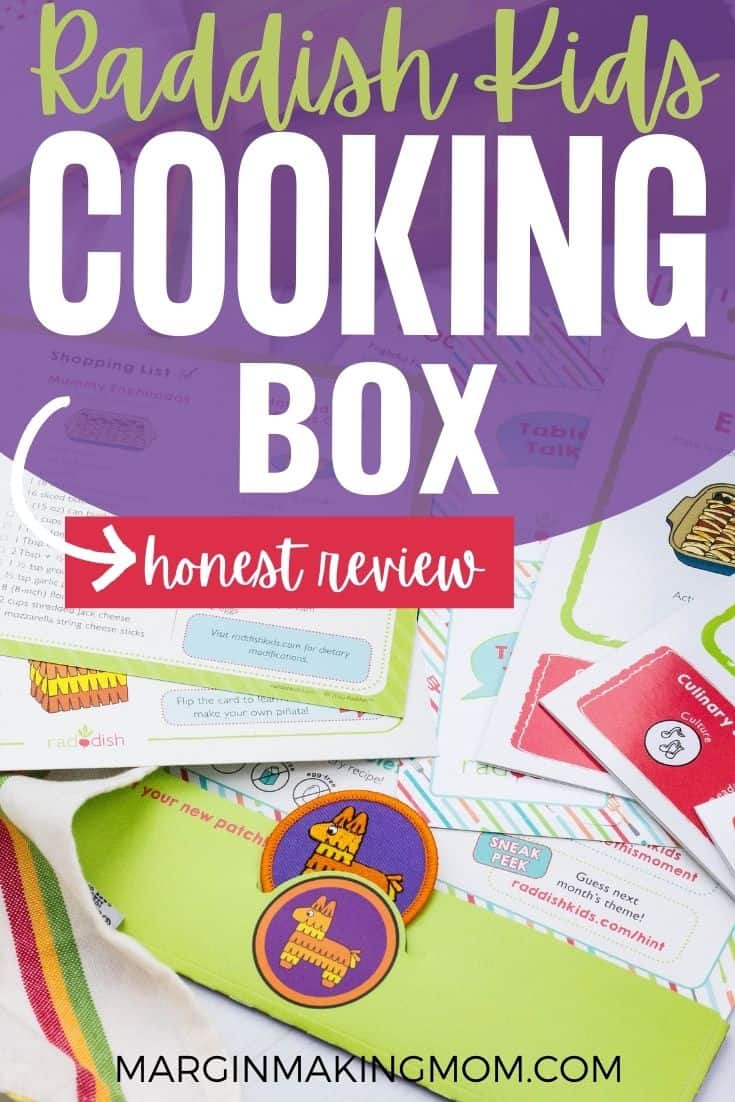 In this Raddish Kids review, I'm sharing our thoughts on the popular kids subscription box so you'll know if it's a good fit for your family!
Note: This post contains affiliate links for your convenience. If you make a purchase, this site may receive a small commission at no additional cost to you. I received a complimentary Raddish Kids box to review. As always, the opinions in this post are my own. You can read my full disclosure policy here.
In recent years, subscription boxes have taken the world by storm, and for good reason.
Not only is it super convenient to have a box delivered to your doorstep, but these boxes are often curated with items tailored to the recipient's personal interests, passions, and hobbies.
Monthly subscription boxes for kids can be a great way to learn a new skill, break the monotony of daily routines, and fall in love with new items you might not otherwise purchase.
In this honest review of the Raddish Kids box, I'm sharing our family's thoughts and experience regarding this popular children's cooking subscription box.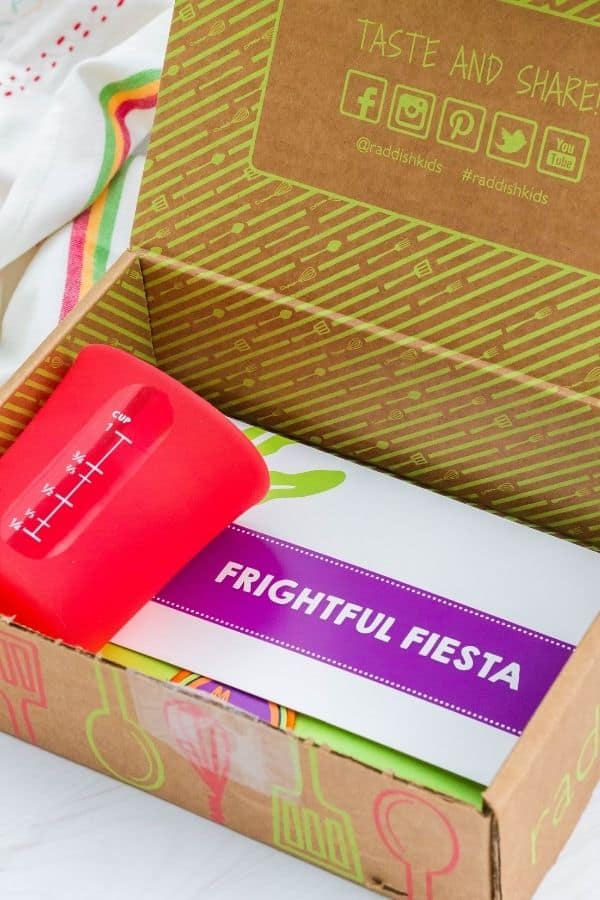 The Best Features of Raddish Kids
I'm going to share some of the features of Raddish Kids boxes that I appreciate the most!
Raddish Kids Recipes are Easy to Use
Let's be honest–there's no point in purchasing a cooking subscription box for your kids if it's going to be super labor intensive to complete…because then it's just going to collect dust and be a waste of money.
In my opinion, the goal of a kids cooking subscription is to help kids become more independent in the kitchen while they explore their interests, and if we get to help out a little bit, that makes it a fun and memorable activity we can do together!
What I love about Raddish Kids is that the recipes are easy to follow and include both illustrated and written instructions on durable laminated cardstock.
Depending on how old your children are and how adept they are in the kitchen, it's likely they'll need at least some supervision or assistance.
My daughter is 8, and she was able to do quite a bit of it by herself, but still needed some help from me.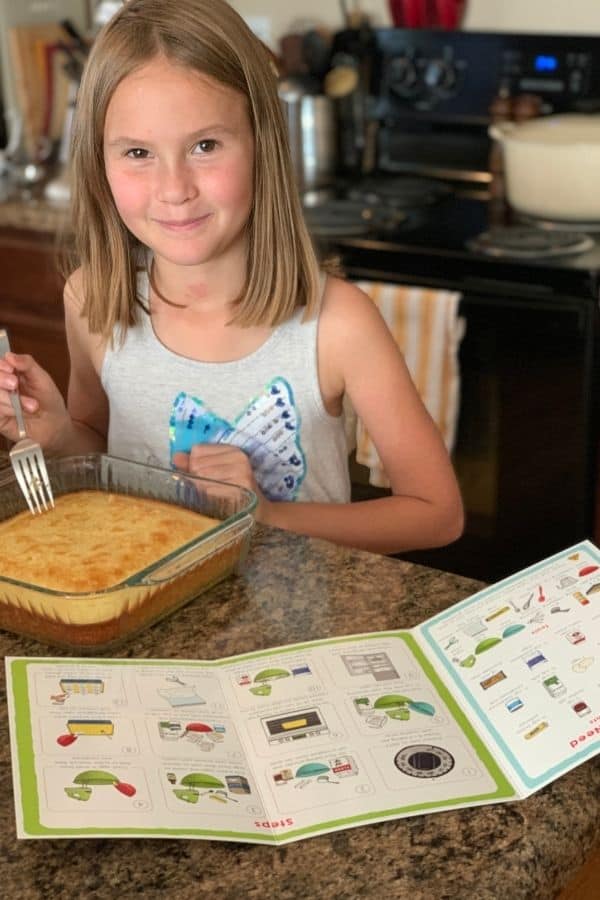 Different Themes Each Month
The different themes each month are fun and keep things interesting!
For instance, our October box was a seasonal theme entitled "Frightful Fiesta," including recipes for a Creepy Corn Dip, Mummy Enchiladas, and Haunted Tres Leches Cake.
This makes it easy to have relevant activities to do together!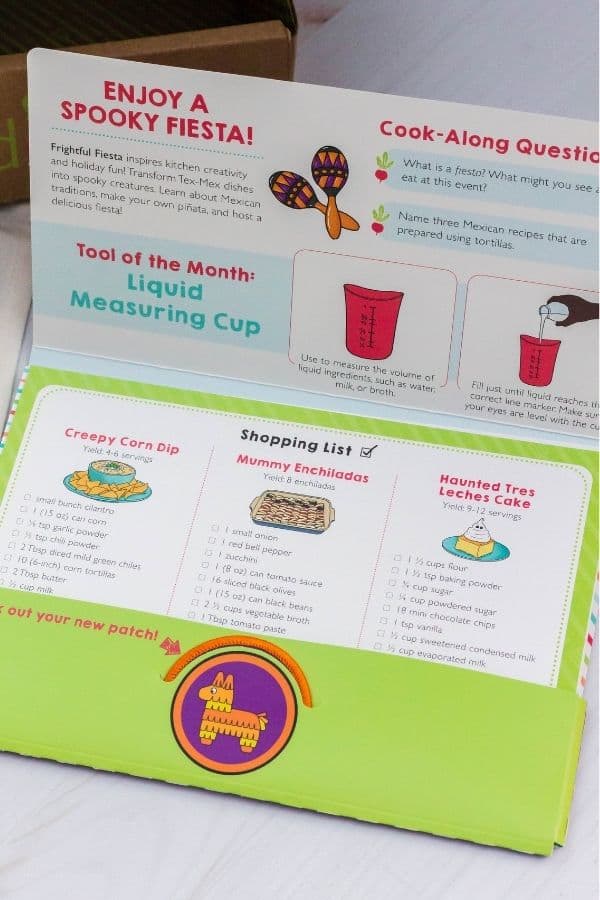 Flexibility and Options
I have found the Raddish Kids recipes to be fairly flexible, so you can make some adjustments based on skill level or the amount of time you have.
For instance, the Creepy Corn Dip recipe included instructions for making not only the dip, but also homemade tortilla chips for dipping.
We decided to only make the dip, and buy a bag of tortilla chips.
For the Haunted Tres Leches Cake, we made the cake from scratch but then opted to use a can of whipped cream instead of making homemade whipped cream to go on top.
There are simple swaps like these that you can make if you need to save a little bit of time without sacrificing the experience of actually cooking!
Also, on the Raddish Kids website, they provide various recipe modifications that can be made based on dietary needs your family may have.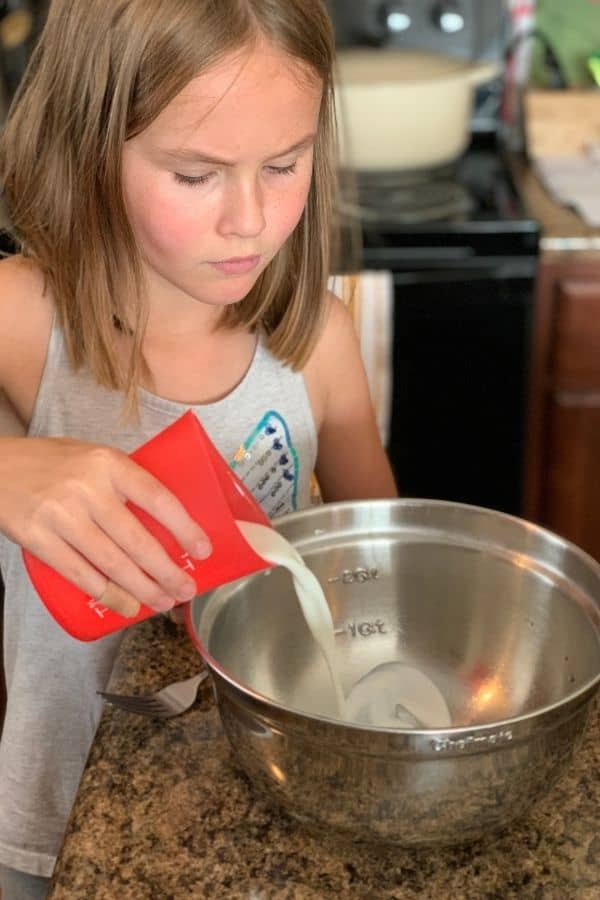 Educational Value
As a former public school teacher and now a homeschool teacher, I aim to raise lifelong learners by making learning fun.
For that reason, I love the way Raddish Kids incorporates education into their materials!
Each recipe has a section that teaches kids something–whether it be teaching about baking science, cultural celebrations, or a literary device, these relevant tidbits enrich the experience.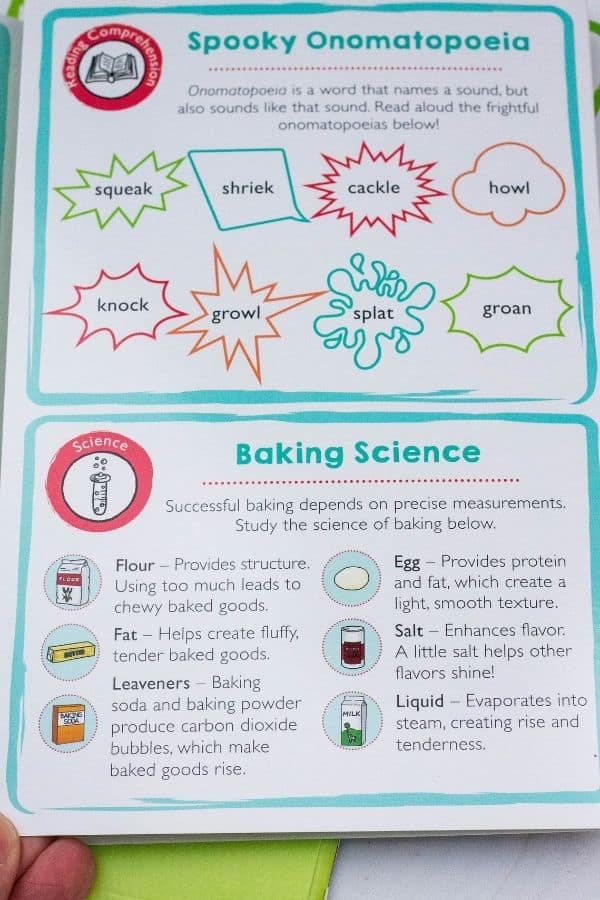 Clutter-Free Cooking Gifts for Kids
If you dread the influx of toys and clutter each holiday season, a Raddish Kids subscription would make a fabulous gift for the child in your life.
With the exception of the kitchen tool, this subscription box is what I consider to be a "consumable" gift.
After you've made the recipes, you can keep the recipes in your recipe binder to make again, if desired, and all other materials can be recycled or otherwise repurposed.
There isn't a lot of "stuff" to be managed afterward, which is great!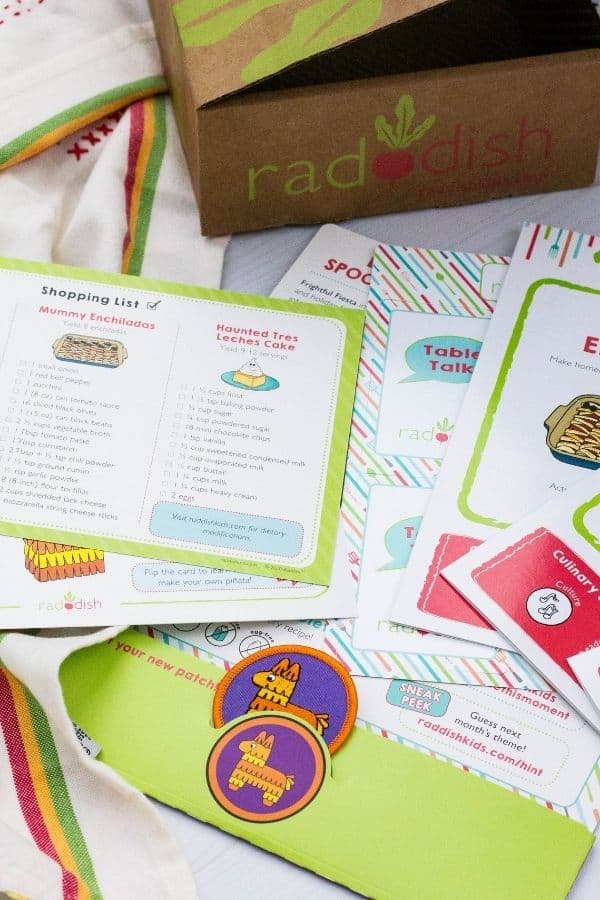 Pros of Raddish Kids:
Easy to use for both kids and parents.
Fun monthly themes make each box feel like a surprise.
Includes a useful kitchen tool each month.
Offers educational value.
Cons of Raddish Kids:
You do still have to purchase ingredients, as the box doesn't include any food. It can be hard for kids to wait if they open the box and see all of the fun things and realize they don't have all of the ingredients on hand (ask me how I know–ha!). If you need an "open and go" kind of kit, this may not be the best fit for you.
The cost is pretty comparable to other baking and cooking kits for kids, but may seem a little pricey for some families. Yes, you could certainly curate a set of themed recipes yourself and tie in educational bits for less money, but I know most of us moms are busy and something like that would be likely to fall to the bottom of our priority list. So paying someone else to curate the box could be a worthwhile investment. If a kit like this isn't in your budget, you could request a subscription as a gift from grandparents or other loved ones!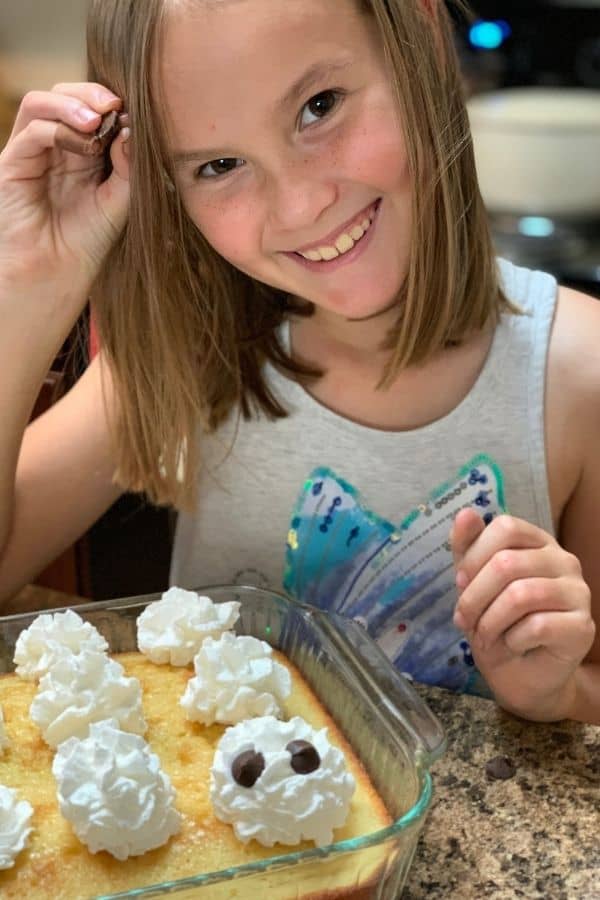 How to Save Money on a Raddish Kids Subscription Box with a Promo Code
There are different subscription durations to choose from, including monthly, six months, and twelve months.
The twelve month subscription comes with the lowest rate per month, automatically making it the best deal.
Plus, you can sign up here for a Raddish Kids box and use code ATHOME to save an additional $15 on your six or twelve month subscription, making it an even better deal!
Is Raddish Kids the Best Kids Cooking Subscription Box for You?
If you have a child who has shown interest in being active in the kitchen, a Raddish Kids box could be a great way to get them involved in a fun way.
If you want to explore cooking with your child, but don't have the time to gather recipes and make plans yourself, or find it difficult to simply have your kids participate in everyday kitchen activities, this children's cooking kit could be a great fit for your family.
Not only can you make memories with your child this way, but they'll be learning the entire time, without even realizing it!
Read my list of the best baking and cooking kits for kids to find out about more options for your child!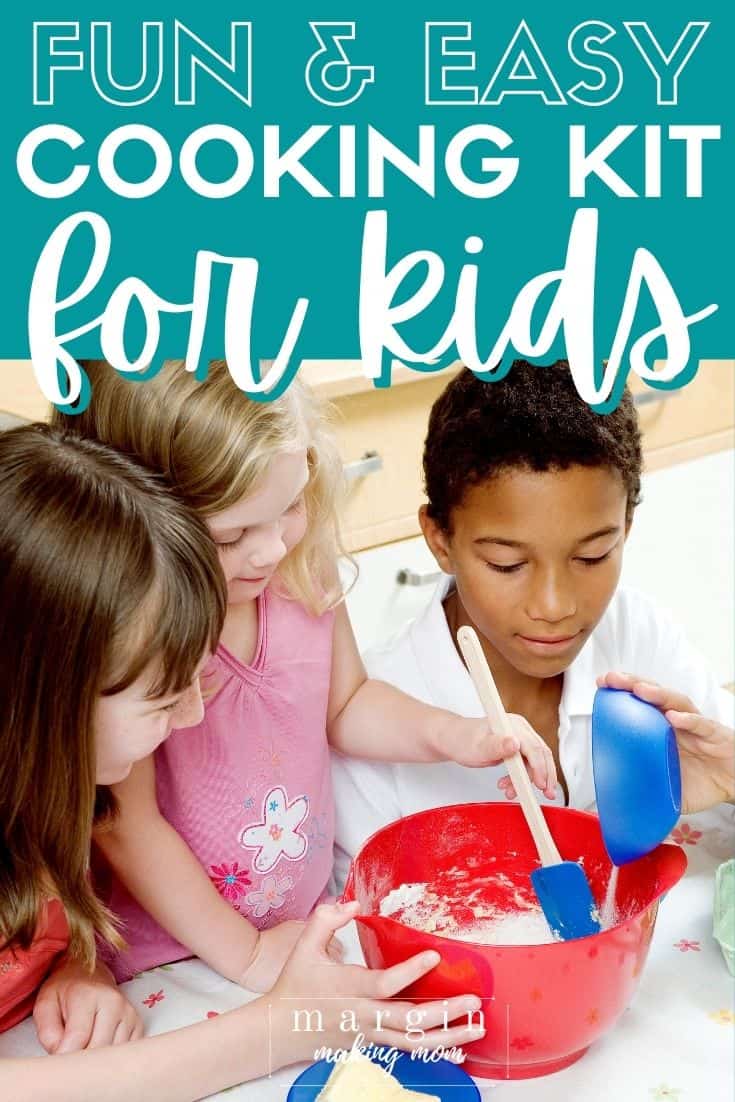 Get the Instant Pot Meal Plan Jumpstart
Join the free community and you'll learn simple ways to easily create tasty food for your family, as well as immediate access to the FREE Instant Pot Meal Plan Jumpstart to help you get a tasty dinner on the table in a flash!
"Thanks for sharing your knowledge and experience in such a friendly and delightful way!!! So far, I'm very impressed with the results...thanks again for your guidance into this new realm of cooking!" -Margaret
Free Resource Library
Enter my
free resource library
for my latest printables and resources! Password is 'IHEARTMARGIN' -- please copy and paste that in at the link above. Thanks for being a subscriber!!