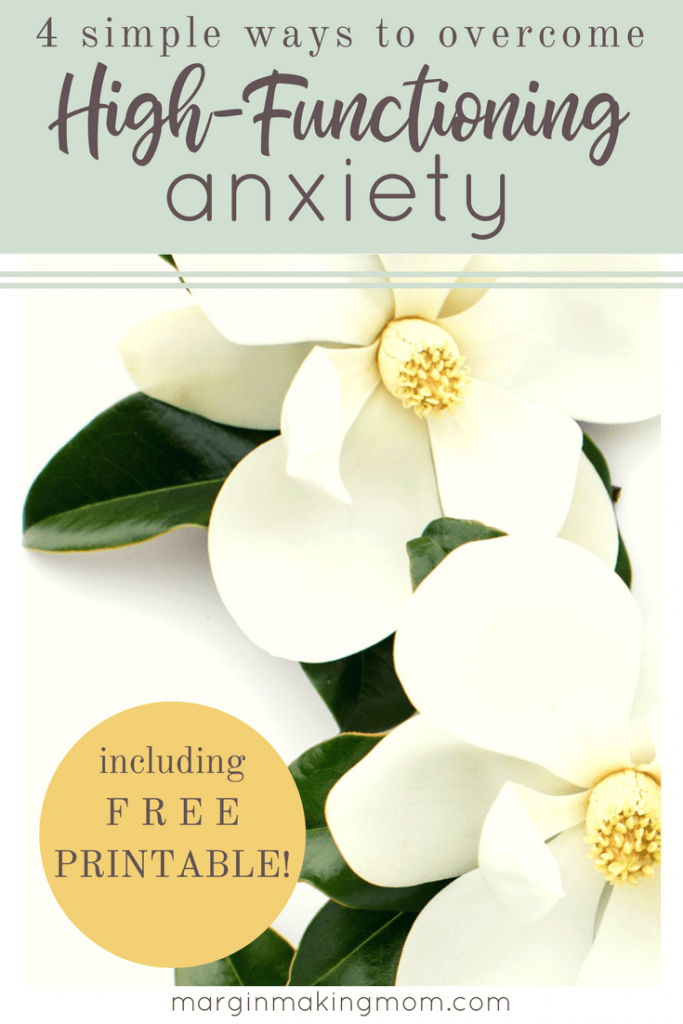 These 4 simple, easy-to-implement tips have helped me overcome high-functioning anxiety and reduce irrational worries in my life.
While driving across a bridge with my kids in our minivan, the thought almost instantly pops into my mind. "What would I do if we had an accident right now and our vehicle went over the side of the bridge?" How would I get all three kids out of their car seats quickly? Would I be able to get them all out of the van? Once we're out of the van, how would we swim to safety? I can't even hold three children at the same time on land, let alone swim with three children attached to me. Maybe I should buy life jackets to keep under the seats in the van. Could I put three kids in life jackets fast enough?
You may be laughing at my internal dialogue. Or maybe you've had similar dialogues of your own.
The Evolution of My Worry
I come from a long line of worriers. People who often expected the worst-case scenario. So it's no surprise that I, too, have developed those tendencies. I've always sort of played the "what if" game in my mind. What would happen if… What would I do if…
I think most people play those games to some degree. And in some ways, I think caution can be a helpful survival mechanism. Thinking through possible situations and creating a plan is smart.
But I've found that having kids has amplified my worries. Instead of just typical caution, my worries grew into irrational fears of things that could go wrong. My worries turned into nightmares of me trying to save my children from kidnappers, floods, and tornadoes.
Being a nurse, I've seen horrible things happen in real life. I've taken care of the patient whose life has been forever altered by a horrific car accident. Held sobbing family members in my arms while they grieved the sudden loss of a loved one. Watched tears roll down the face of a mother whose expectations were crushed when her baby didn't survive after birth. Simply put, I have witnessed the unfair side of life more than I care to remember. Bad things do happen. And I know that taints my perspective, to some degree.
But I also know that, if I'm not careful, my rational thoughts can quickly be overtaken by my biggest (and often completely irrational) worries. And, in most cases, my worries are completely fruitless. Worrying about something bad often does not decrease the likelihood of it happening.
My worries don't always involve something bad happening, though. I also frequently find myself worrying about whether or not I'm doing a good job. As a mother, wife, friend, nurse. I've always been a high-achiever, so even when I do something very well, I question if I did it well enough. Did I handle that situation the best I could? Did I execute that project in the best possible manner? And on and on.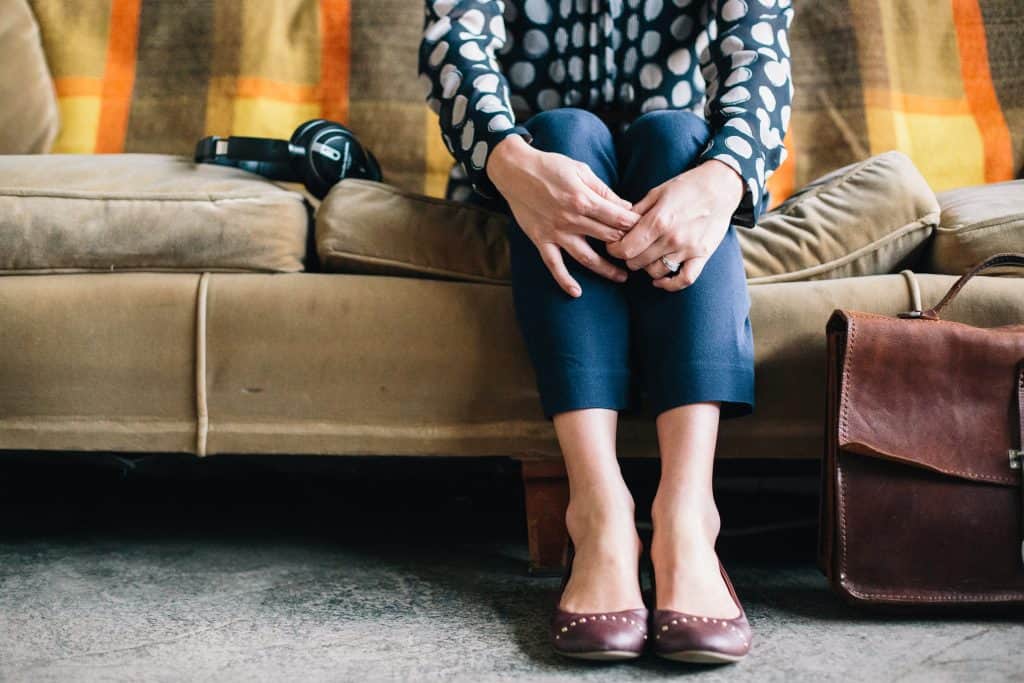 Tips I Follow to Overcome High-Functioning Anxiety
When I first read about high-functioning anxiety, I was able to relate to so many of the common characteristics. While high-functioning anxiety is not a technical medical diagnosis, it's something that affects a lot of people, and seems to be fairly common among perfectionist, over-achiever personality types.
One common thread I've noticed among the symptoms of high-functioning anxiety is the tendency to overanalyze everything. This is certainly true of my experience. In those moments of pondering and worrying and replaying situations, my irrational side can easily overtake my mind.
As I've tried to create more margin in my life, I find that, more and more, my rational side has a chance at winning the battle in my mind. These are a few things that I personally have found helpful in my journey.
Get Outside.
The act of getting outside is incredibly simple, yet very effective. In general, I think fresh air and sunlight are good for the soul. But spending time outside also reminds me that there is a natural order to the world. The world is so big, and I'm such a small part of it.
Time outside encourages me to remember how little control I really have, which reminds me that worrying does not increase my level of control over my life. Simply put, being outdoors helps me to see beyond myself.
Limit Media Exposure.
Let's be honest–a lot of the messages we see in the media today are not particularly encouraging. There is a constant onslaught of hurt and destruction. Once upon a time, news was only delivered a few times a day, such as with a morning newspaper delivery or on the evening news. But with our modern technology, we can be bombarded with news every moment of the day if we aren't careful. The constant barrage gives our minds very little time to rest, and it gives us something to worry about at any given time.
Because of this, I've purposely begun limiting my exposure to media. Don't get me wrong. I think it's important to be informed and to have an understanding of what is going on in the world. But that doesn't mean I need to hear those messages constantly throughout the day. So, I limit how often I watch or read the news.
Declutter.
When my life is made up of less, there is less to worry or obsess over. Clutter affects our minds in many different ways. It can overload our brain due to overstimulation, causing our senses to work overtime. It makes it difficult to relax. Clutter distracts us and induces feelings of stress and anxiety.
Whether it's tangible or intangible clutter, reducing excess has been helpful in reducing worry.
Simplifying our family's schedule helps to keep my brain from being on overload 24/7 and also allows periods for rest and relaxation. This helps my brain think more logically.
Eliminating unnecessary clutter from our environment allows a sense of peace. There is less to keep track of, less to clean, less decision fatigue, and less of a feeling of never being done with my work. It's easier to find what I need, and I use and enjoy the things we do have. I don't stress as much.
Invest in Myself.
When I exercise regularly, I find that I worry less. Taking care of my body translates to taking care of my mind, too.
Finding some time to practice self-care and do the activities I enjoy is a huge help, as it decreases my stress level and improves my mood.
Trying to generally maintain a healthy, well-rounded diet is another useful tactic. If I eat too much junk food, I generally feel worse and that spills over into my thoughts.
Practicing some form of "mindfulness" can be extremely helpful in reducing anxiety. Prayer is a regular part of my life that has been very helpful in releasing my worries. Deep breathing and stretching are beneficial in reducing tension and promoting a sense of calm.
For me, one of the most influential aspects of caring for my mind involves deliberately choosing my thoughts and what to believe. These are often referred to as "mantras" or "affirmations," and I like to think of them as "words to live by." When anxious thoughts enter my mind, I stop and consider whether the thought is helping anything. Can it spur me to a productive action? Can it help me improve some aspect of life? Or is it simply causing me to worry incessantly and unnecessarily?
I then choose to replace negative or anxious thoughts with a more positive affirmation, and I choose to believe that affirmation. I have an entire list of "words to live by" that I read every morning, as an effort to invest in myself and begin my day filled with positive truth. By repeating these words often and really internalizing them, it is easier to recall these words when worries begin to fill my mind.
This means I am deliberately choosing not to worry about or overanalyze every little thing. Instead, I am choosing my words to live by.
Now does this mean that I always get it right? Of course not. Do I still worry sometimes? Definitely. But over time, I am finding that I worry and stress much less than I used to, which makes life much more enjoyable. By making these small changes, I'm finding that I can overcome high-functioning anxiety. I don't have to be a worrier.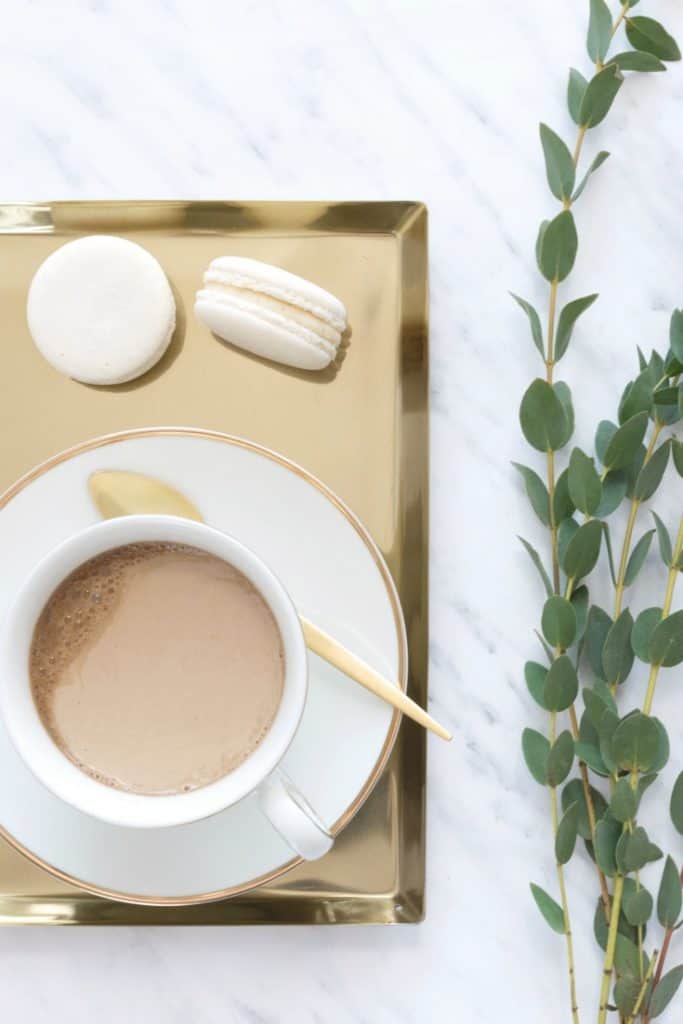 Live Your Truth
If you're interested in designing your own "words to live by" affirmations, then you'll love this free printable I created! It's a two-page document–the first contains positive affirmations that I think probably apply to most women/moms. The second page has space for you to write your own personal affirmations that apply to you. Whatever your anxious thoughts are, turn them around into positive truths, and write them down. Then read and re-read these mantras every day until they are secure in your heart. Allow your truth to become your focus!
Note: These are tactics that have been beneficial for me, and I hope you find them useful as well. High-functioning anxiety is currently not an actual medical diagnosis (meaning it is not listed in the Diagnostic and Statistical Manual of Mental Disorders, commonly known as the DSM-5), so this information is not intended to serve as medical advice. If necessary, please seek the assistance of a qualified mental health provider for additional information regarding the diagnosis and treatment of anxiety disorders.
Save
Save
Save
Save
Get the Instant Pot Meal Plan Jumpstart
Join the free community and you'll learn simple ways to easily create tasty food for your family, as well as immediate access to the FREE Instant Pot Meal Plan Jumpstart to help you get a tasty dinner on the table in a flash!
"Thanks for sharing your knowledge and experience in such a friendly and delightful way!!! So far, I'm very impressed with the results...thanks again for your guidance into this new realm of cooking!" -Margaret
Free Resource Library
Enter my
free resource library
for my latest printables and resources! Password is 'IHEARTMARGIN' -- please copy and paste that in at the link above. Thanks for being a subscriber!!