Grab this stellar Home Chef deal and check out my honest review of the service!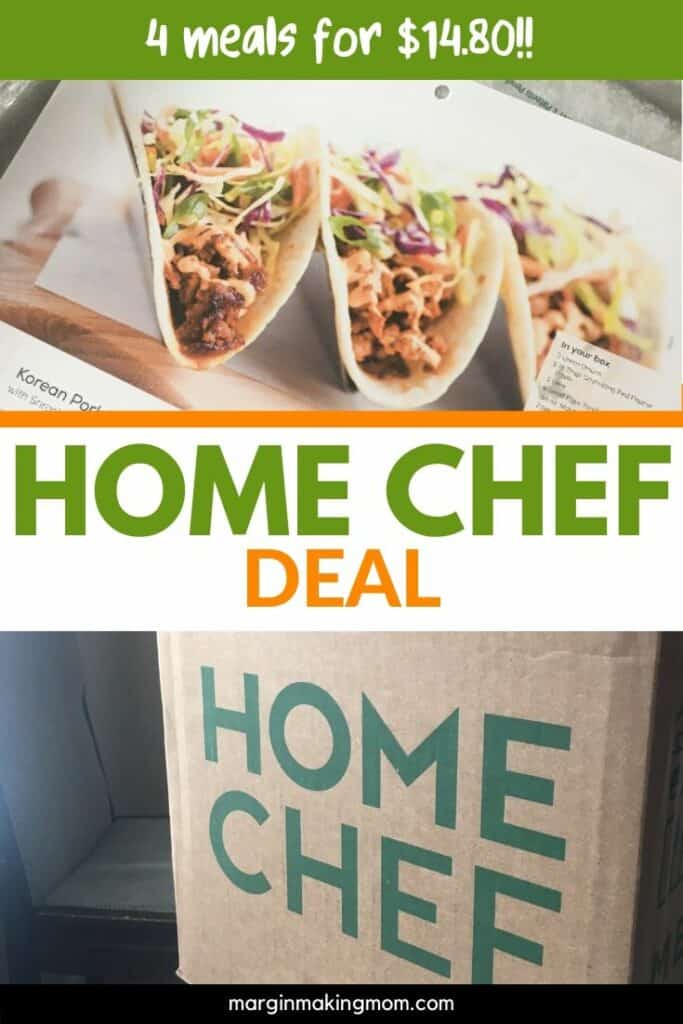 Note: This post may contain affiliate links for your convenience. If you make a purchase, this site may receive a small commission at no additional cost to you. You can read my full disclosure policy here.
There is no shortage of meal delivery services available these days, and it can be a little mind-boggling to sort through them all and find one that meets your needs.
Recently, I took advantage of a stellar deal offered by Home Chef, and I was so impressed!
Limited Time Deal: Currently, you can get $35 OFF a box of meals. If you order two meals for two people, this deal makes your first box just $14.80! Click here to get the deal!
I don't typically order meal boxes very often, because they definitely are not the most affordable way to feed a family. However, when I saw this deal pop up, I jumped on it.
I believe that the meal planning method that's best for us can change, depending on the season of life we're in.
And let's be honest–there are certain seasons of life when meal delivery services make good sense–a busy holiday season, the weeks after a new baby's birth, or other times of increased busyness or chaos that we all have from time to time.
You can get my full review of the Home Chef meals below!
To Order Your Discounted Home Chef Box:
Click this link to have the $35 discount automatically added to your cart. You can specify any dietary needs or preferences.
Choose the plan for 2 meals a week for 2 people.
You'll be taken to checkout, where the $35 discount will be applied, making your total $14.80!
If you want to order more meals or portions, you can choose to do so and the $35 discount will still apply to total!
What I Liked About Home Chef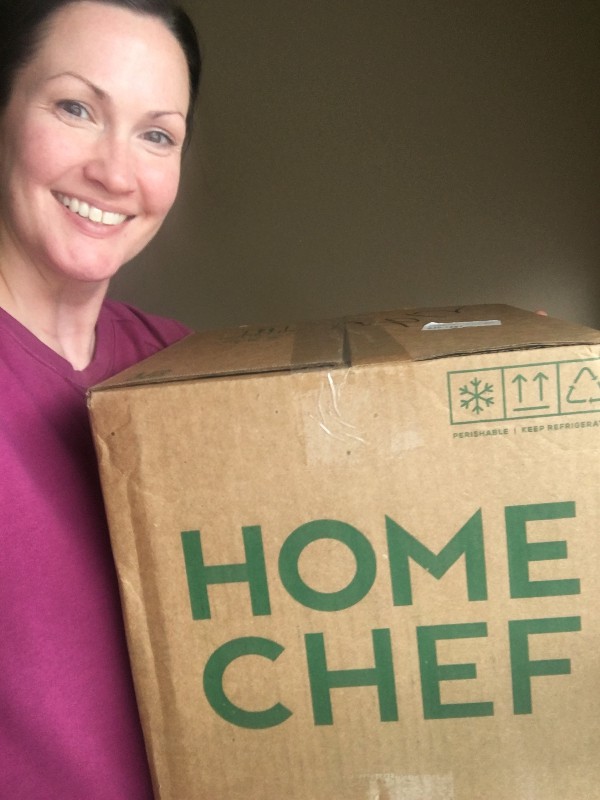 As I mentioned above, meal delivery services like Home Chef are great for busy seasons of life. Because the meals are delivered straight to your home, you don't have to worry about making a grocery list or going shopping. You don't even have to come up with the meal ideas, since you can choose from their options.
These meals are typically less than the cost of eating out at a restaurant, and usually healthier as well!
I was surprised at how easy the recipes were to follow. You receive a large, detailed recipe card with each meal, and you can save the cards for later (so you can make the meal again with your own ingredients)!
It can be a nice way to enjoy making a new dish without the legwork of finding a recipe and purchasing ingredients.
Everything is individually packaged according to the meal, so you can find what you need for each recipe very easily.
All the packaging is recyclable!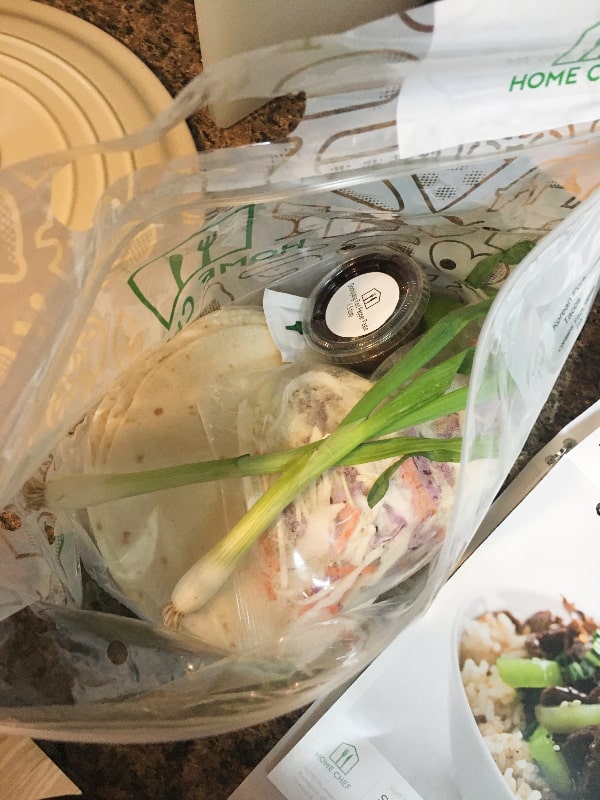 Home Chef Review
I was very impressed with the flavor of the meals and how easy it was to prepare them. We ordered the Sriracha Pork Tacos and Mongolian Beef. These were both super tasty options, and I appreciated the notes on the recipe card to help me adjust the spice level according to my taste.
All of the ingredients were packaged individually, the recipes were easy to navigate, and we enjoyed the meals very much.
Although meal services are not a super frugal way to feed a family (regular price works out to $9.95/serving), they can be a helpful way to save money if you are accustomed to eating out a lot. (But when you have a fabulous deal like this one for $35 off, it makes the meal much more affordable!)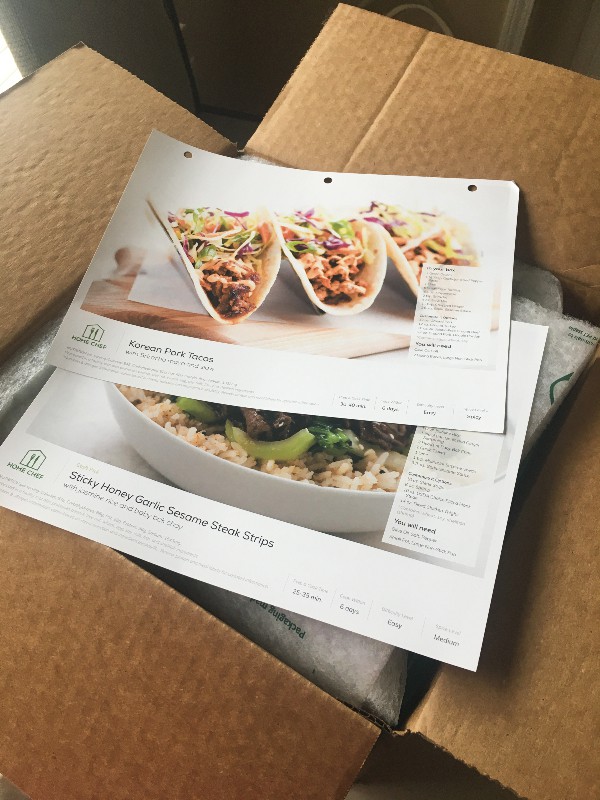 I ordered a box that included two meals for two people, and I definitely think each meal could have served at least 3 or maybe even 4 people. We had leftovers from each meal that we enjoyed for lunch the following day.
I did have one tiny hiccup with my order, in which one small vial of sauce was not included with the package. It wasn't a big deal–I was able to use what I had on hand, and when I contacted customer service, they were extremely apologetic and very kindly gave me an account credit for the inconvenience.
Now, if you are someone who doesn't enjoy cooking at all, this is probably not the best option for you, since they are delivering the ingredients and recipes for you to prepare.
But if you just need a break from meal planning and shopping, trying Home Chef could be a great option! Whether you want to just try one box or continue with a weekly subscription, this deal is too good to pass up!
Order Your Home Chef Box Today!!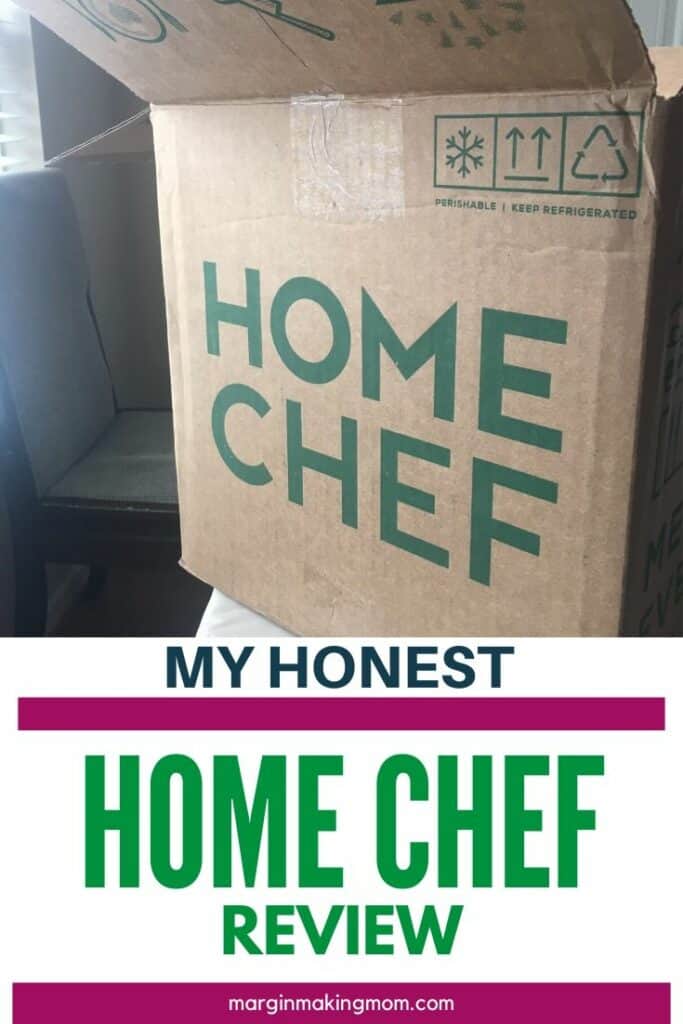 Get the Instant Pot Meal Plan Jumpstart
Join the free community and you'll learn simple ways to easily create tasty food for your family, as well as immediate access to the FREE Instant Pot Meal Plan Jumpstart to help you get a tasty dinner on the table in a flash!
"Thanks for sharing your knowledge and experience in such a friendly and delightful way!!! So far, I'm very impressed with the results...thanks again for your guidance into this new realm of cooking!" -Margaret
Free Resource Library
Enter my
free resource library
for my latest printables and resources! Password is 'IHEARTMARGIN' -- please copy and paste that in at the link above. Thanks for being a subscriber!!