Learn everything you need to know to make the best boiled peanuts!
Boiled peanuts are one of those snacks that evokes strong memories for many; the type of regional fare that people hunger for long after they've moved to a different area.
Having grown up in the south, my love for the boiled peanuts recipes I'm sharing with you runs deep.
I remember buying boiled peanuts from "The Peanut Man," who always dressed in denim overalls and whose roadside stand was near the railroad tracks.
We would enjoy them on the front porch, eating them all in one sitting, while the salty brine dripped down our wrists.
The resources on this page will help you make your own boiled peanuts at home, so you can recreate the experience of days gone by!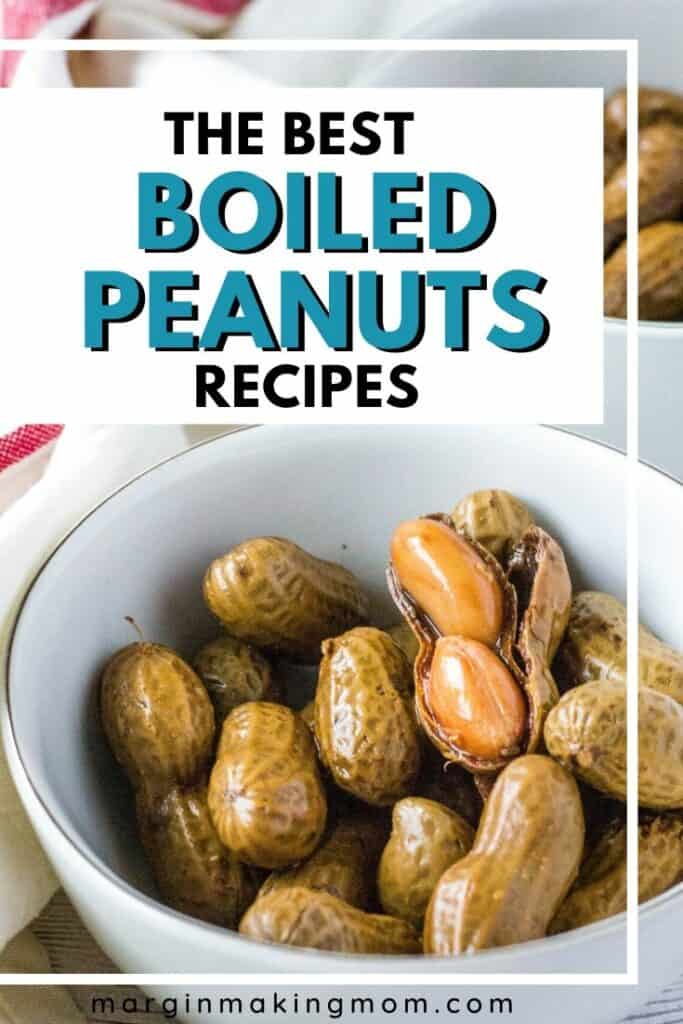 Favorite Boiled Peanuts Recipes
There are different varieties of boiled peanuts, as well as different methods of preparation.
Because I believe cooking at home should be simple, not labor-intensive, I'm sharing boiled peanuts recipes that are easy to make, require few ingredients, and will allow you to enjoy this salty snack without a lot of effort!
Choose a recipe from the list below based on whether you own a slow cooker or a pressure cooker, whether you want plain or flavored, etc.
The origins of boiled peanuts reportedly dates back to the Civil War, when soldiers needed a reliable food source. They boiled fresh peanuts in salty water, which helped to preserve the peanuts.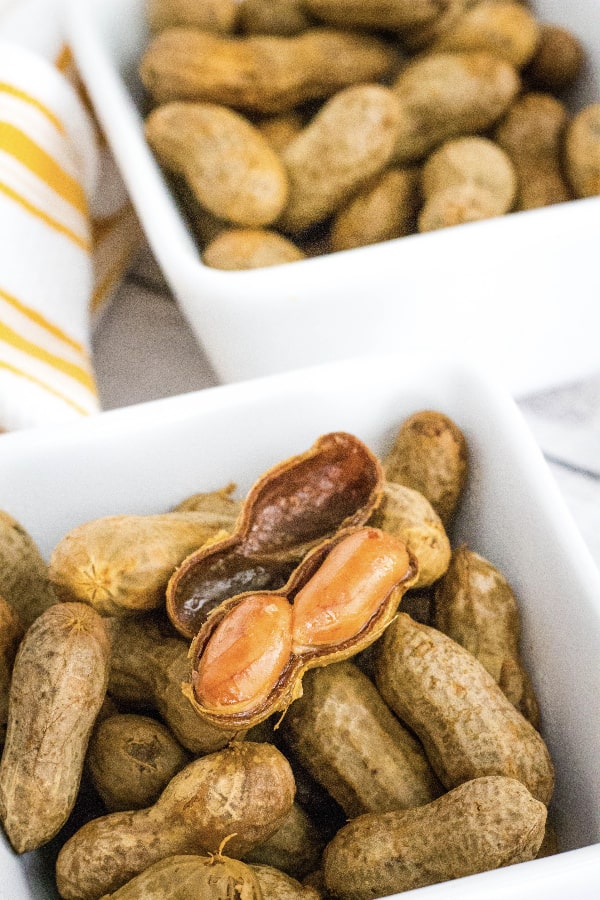 Where to Buy Raw Peanuts
It's important to note that boiled peanuts are made with raw peanuts, NOT roasted peanuts.
Raw peanuts can typically be found in the produce area of your local grocery store.
They often come in a plastic bag and are usually displayed on a shelf. Sometimes the shelf is under the produce bins, so you may have to look around for a few minutes to find them.
In my area, they typically cost $2-3 for a 1-lb bag, so they are very inexpensive.
If you can't find raw peanuts locally, you can buy them on Amazon.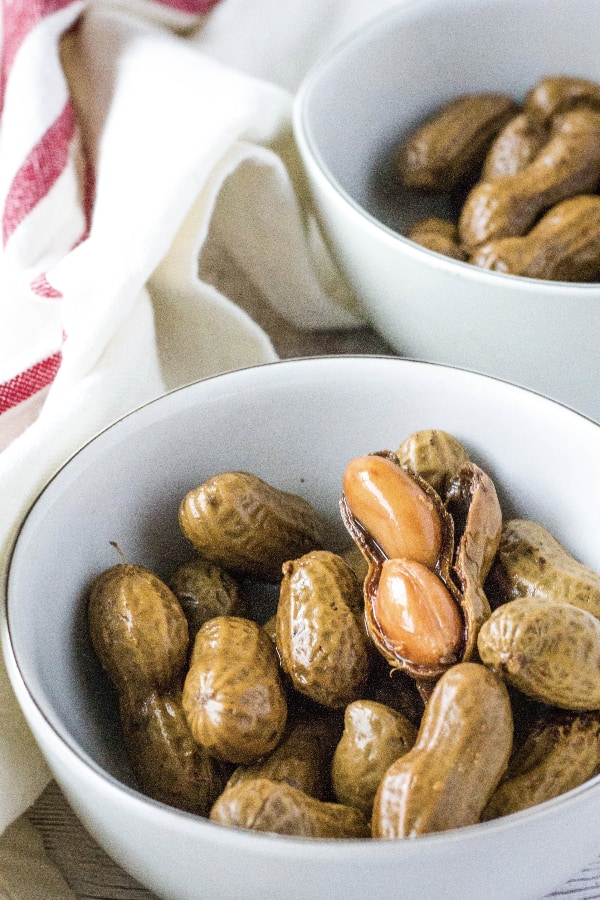 What's the Difference Between Raw Peanuts and Green Peanuts?
Raw peanuts are peanuts that have not been cooked or roasted in any way, but they have been dried to prolong their shelf life. They have a lower moisture content than fresh peanuts.
Some people like to use green peanuts when making boiled peanuts. Green peanuts are a type of raw peanut.
Green peanuts are fresh raw peanuts that haven't been dried, so they have a higher moisture content and a shorter shelf life.
These peanuts are typically found during the months of May through November, in areas of the South that grow and harvest peanuts, since their short shelf life limits the ability to package and ship them.
If you have access to green peanuts, feel free to use them! But regular raw peanuts work just fine, and that's what I always use.
Recommended Products and Equipment:
Delicious Boiled Peanuts Recipes
You can check out all of my favorite boiled peanuts recipes below!
Boiled Peanuts Recipes
Whether you prefer classic, Cajun, or Hawaiian varieties, there's a boiled peanuts recipe for everyone!
Get the Instant Pot Meal Plan Jumpstart
Join the free community and you'll learn simple ways to easily create tasty food for your family, as well as immediate access to the FREE Instant Pot Meal Plan Jumpstart to help you get a tasty dinner on the table in a flash!
"Thanks for sharing your knowledge and experience in such a friendly and delightful way!!! So far, I'm very impressed with the results...thanks again for your guidance into this new realm of cooking!" -Margaret
Free Resource Library
Enter my
free resource library
for my latest printables and resources! Password is 'IHEARTMARGIN' -- please copy and paste that in at the link above. Thanks for being a subscriber!!