You are just minutes away from enjoying a variery of sweet and delicious Instant Pot Apple Recipes.
From Instant Pot Apple Desserts to savory Instant Pot Apple Recipes, you probably never knew there were so many ways to enjoy apples!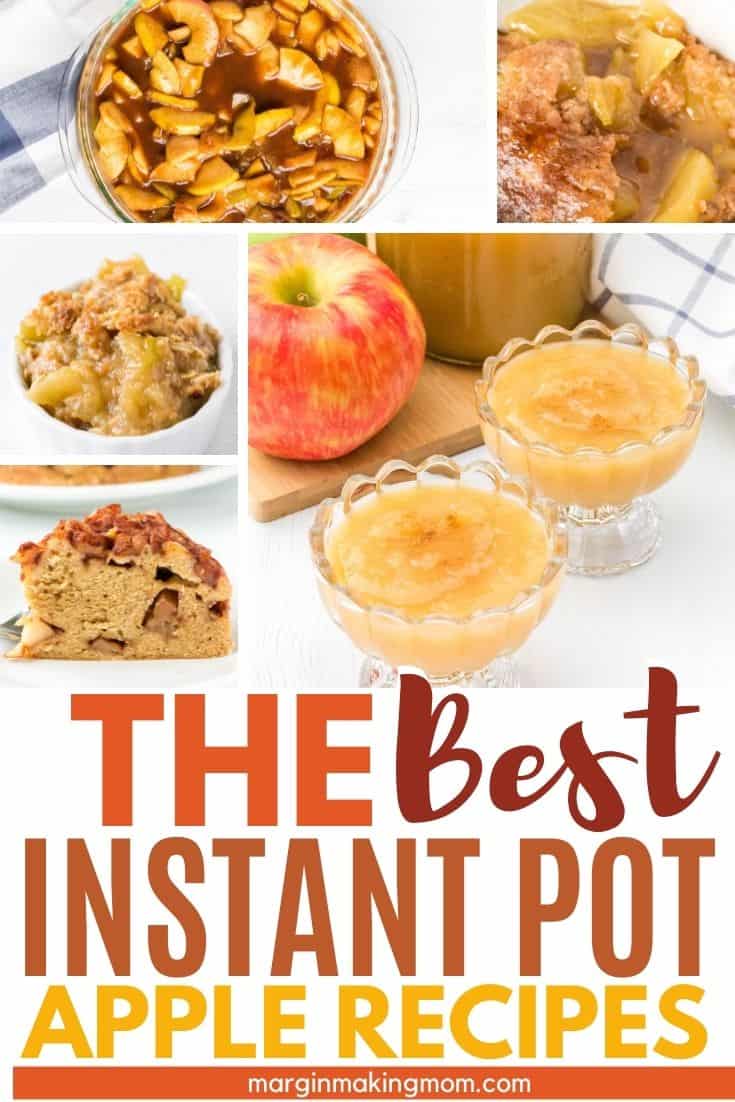 Note: This post may contain affiliate links for your convenience. If you make a purchase, this site may receive a small commission at no additional cost to you. You can read my full disclosure policy here.
There are a lot of quotes about the goodness of apples:
"An apple a day keeps the doctor away."
"There's nothing more American than apple pie."
"Surely the apple is the noblest of fruits."
What it boils down to is that apples are delicious, no matter how you prepare them.
Apple season is always a joyous occasion in my house. A beautiful Saturday morning spent at the apple orchard is followed by weeks of enjoying the harvest.
Fresh picked apples make the best snack, but apples can also be turned into an array of tasty treats.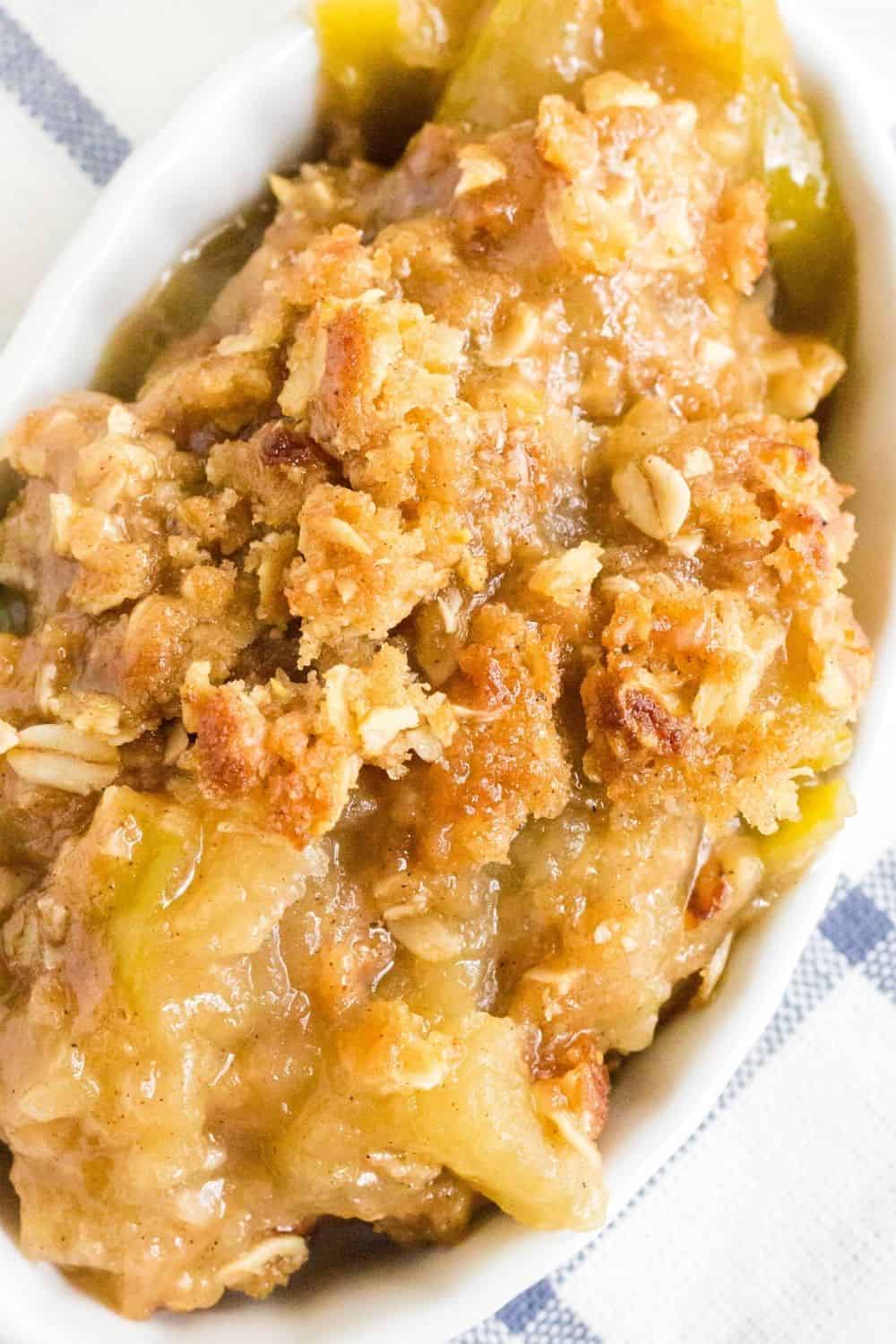 Pressure Cooking Apples
A bountiful harvest may have you asking yourself, "Can you pressure cook apples?"
Over the years, I've found that not only can you cook apples in the Instant Pot, but the speed and ease of the process means you'll be enjoying plenty of apple recipes all season long.
Whether you're making a dessert, such as an apple cake or apple crisp, or if you're processing the apples into applesauce or apple butter, you'll be surprised at how simple it is to put your pressure cooker to work.
I have so many favorite Instant Pot apple recipes that I've decided to gather them together for you in a convenient list that you'll want to reference every time you pick up a bag of apples.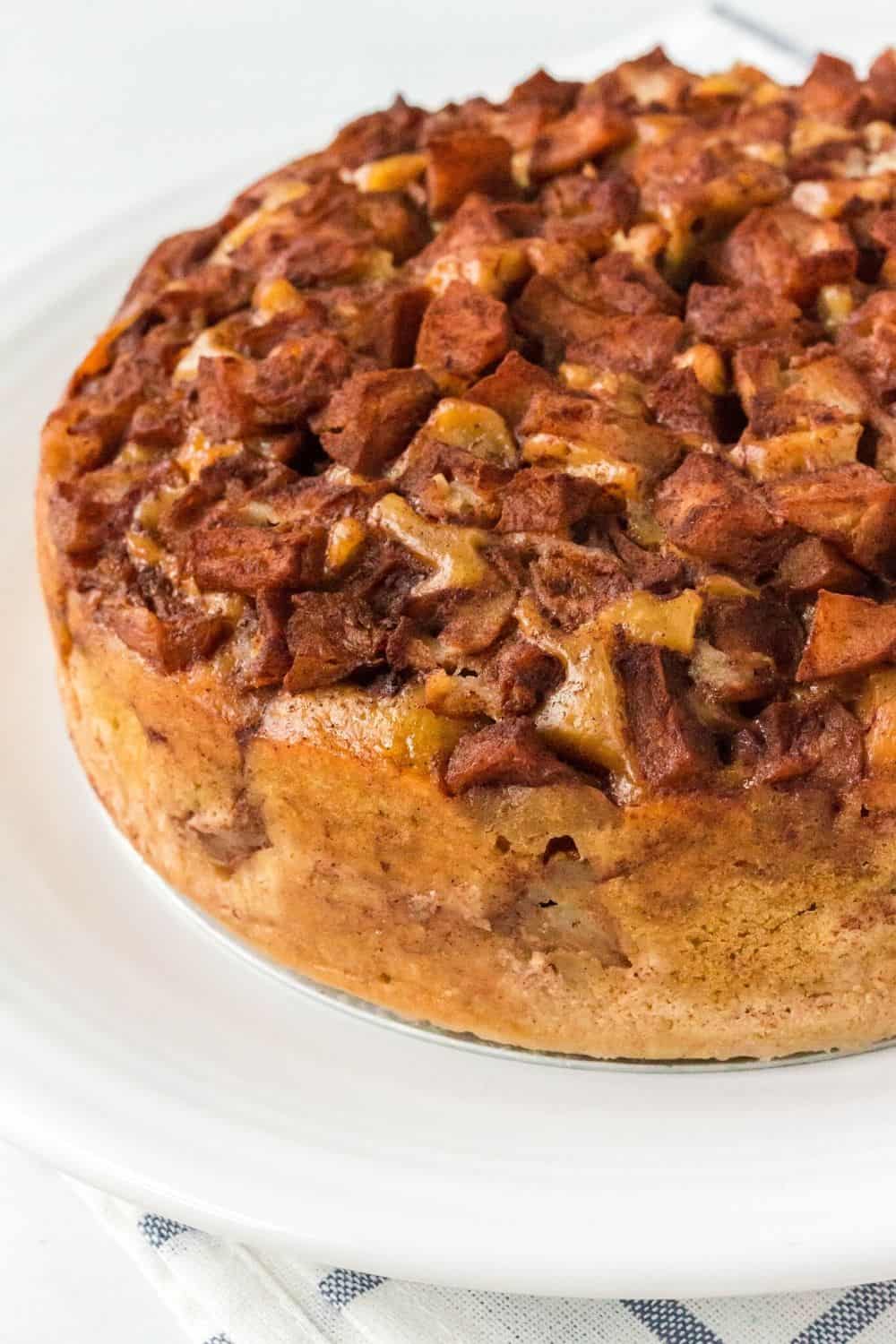 Instant Pot Apple Recipes
I love Instant Pot apple desserts and you will find many mouthwatering options in this list. But I've also included a few savory ways to make Instant pot apples that you'll want to try for yourself.
Enjoy!
The Best Instant Pot Apple Recipes
You'll love how easy it is to make these delicious apple recipes in your pressure cooker!
Tips For Cooking Instant Pot Apples
If you've ever made homemade applesauce, you've experience how quickly apples can cook even when you're not using the Instant Pot.
Soft mushy apples are perfect for applesauce but when you are making pie filling, cinnamon apples, or other dishes, you'll likely want the apples to hold their shape and have a bit more texture.
Here are some tips for making sure your Instant Pot apple recipes turn out just like you expect.
Choose the right apple. Apples that are firm and tart like Granny Smith, Honeycrisp, Jonathan and Jonagolds will hold their shape better and are perfect for pies and any application where you want larger piece of apple with more texture. Macintosh and Golden Delicious are soft and sweet and just right for applesauce or apple butter.
Cut the apples as directed. Instant Pot apple recipes are adjusted for the intense, fast cooking ability of a pressure cooker. In recipes where you want the apples to retain more of their shape, cutting them into larger chunks will help. You can leave the peel on as well.
Cook for the right amount of time. Trust the recipes and when it says to cook for 1 minute, follow the directions. Remember that an Instant Pot takes time to come up to pressure so while it may only cook for 1 minute at pressure, a lot is happening inside the Instant Pot before then.
More Helpful Instant Pot Resources: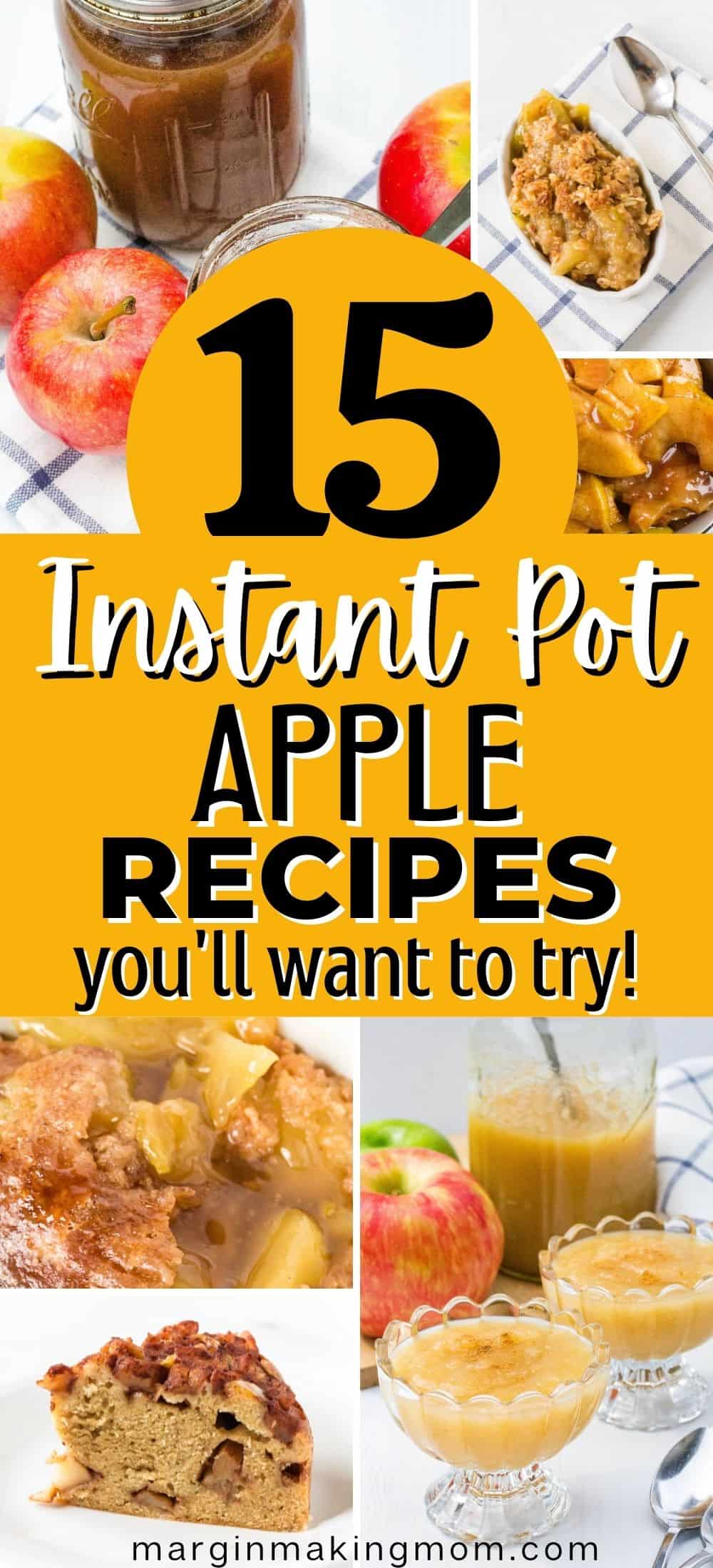 Get the Instant Pot Meal Plan Jumpstart
Join the free community and you'll learn simple ways to easily create tasty food for your family, as well as immediate access to the FREE Instant Pot Meal Plan Jumpstart to help you get a tasty dinner on the table in a flash!
"Thanks for sharing your knowledge and experience in such a friendly and delightful way!!! So far, I'm very impressed with the results...thanks again for your guidance into this new realm of cooking!" -Margaret
Free Resource Library
Enter my
free resource library
for my latest printables and resources! Password is 'IHEARTMARGIN' -- please copy and paste that in at the link above. Thanks for being a subscriber!!