This lemon basil pasta salad makes use of the Instant Pot to create a delicious side dish in minutes!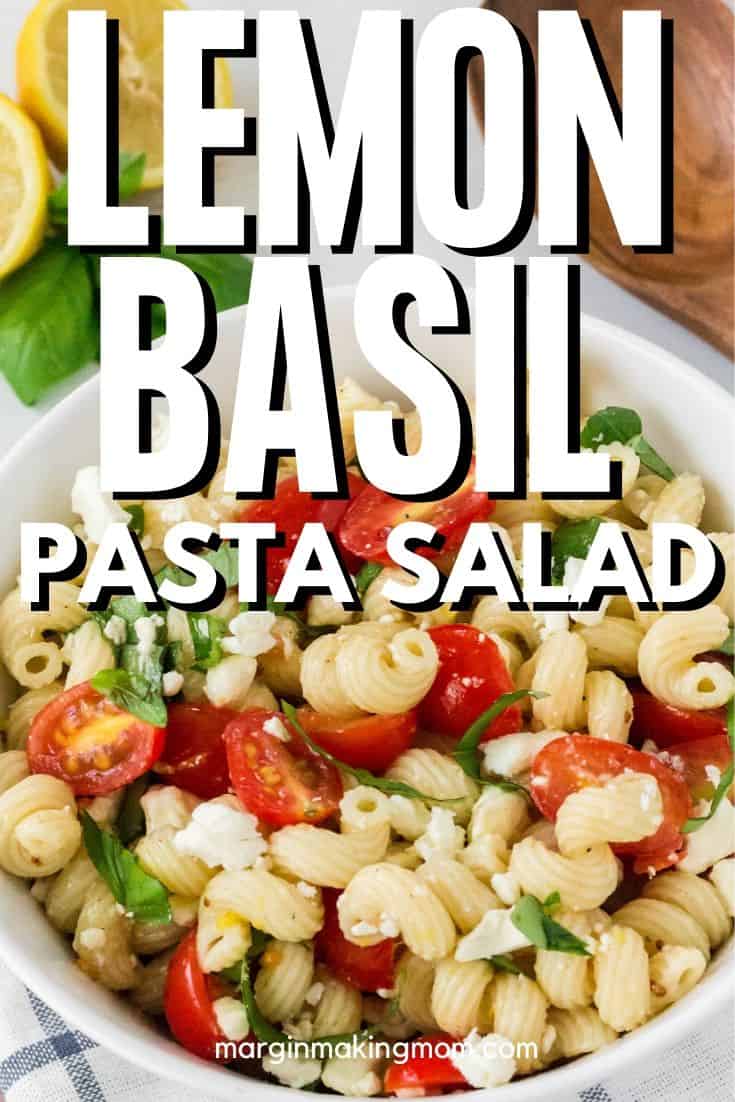 You'll love this Instant Pot lemon basil pasta salad–it's the perfect refreshing side dish for summer!
Note: This post may contain affiliate links for your convenience. If you make a purchase, this site may receive a small commission at no additional cost to you. You can read my full disclosure policy here.
Pasta salad is one of the easiest side dishes to make, and is perfect for taking along to a gathering, especially in the warm months of spring and summer!
I absolutely love fresh basil in the summer, and it practically begs to be paired with tomatoes. Another flavor it pairs wonderfully with is lemon!
Lemon is one of those fruits (did you know that lemons are technically berries?) that can be used in both savory and sweet dishes, and this is one of my favorite non-dessert options for the bright flavor.
In fact, that perfect combination is the inspiration behind this easy lemon basil pasta salad.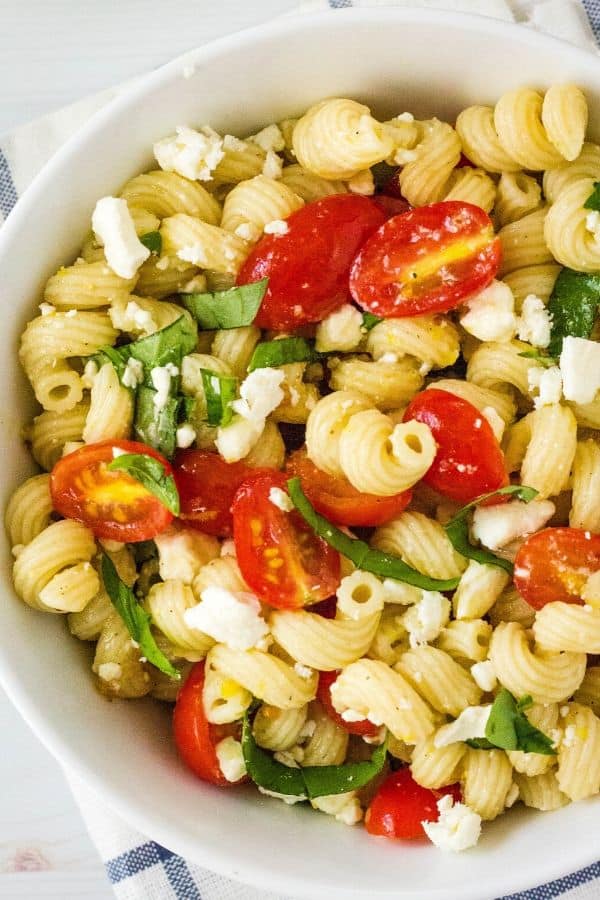 Quick & Easy Lemon Basil Pasta Salad
Once I learned how to cook pasta in the Instant Pot, I started making my pasta salad that way. It's a great hands-free way to cook the pasta, and I can multitask and easily chop the mix-ins while the pasta cooks.
I also use my pressure cooker when I make my Instant Pot macaroni salad, Instant Pot potato salad, Instant Pot Italian pasta salad, or my Instant Pot sweet corn and tomato salad–I don't even have to heat up my kitchen!
But if you don't have an Instant Pot yet, you can certainly boil the pasta on the stove.
Either way, this is a great side dish to bring to a BBQ!
How to Make Pasta Salad with the Instant Pot
It's really easy to make this recipe with your Instant Pot!
Ingredients You'll Need:
Pasta
Olive Oil
Lemon Juice and Zest
Pepper
Salt
Dijon Mustard
Garlic Powder
Cherry Tomatoes
Feta Cheese
Fresh Basil
How to Make It:
(Full printable recipe is available below)
Cook the pasta. First, you'll combine the pasta with water in the insert pot of the Instant Pot. Cook at high pressure for 4 minutes, followed by a natural release of pressure for 5 minutes, then a quick release of remaining pressure.
After cooking, drain and rinse the pasta in cold water.
Combine dressing ingredients. Next, in a small bowl of measuring cup, whisk together the olive oil, lemon juice, lemon zest, salt, pepper, mustard, and garlic powder.
Toss ingredients with the dressing. Last, you'll toss together the pasta, dressing, cherry tomatoes, feta, and basil.
You can either eat this right away, but I find the flavor is much better after letting it chill in the refrigerator for a couple of hours before serving!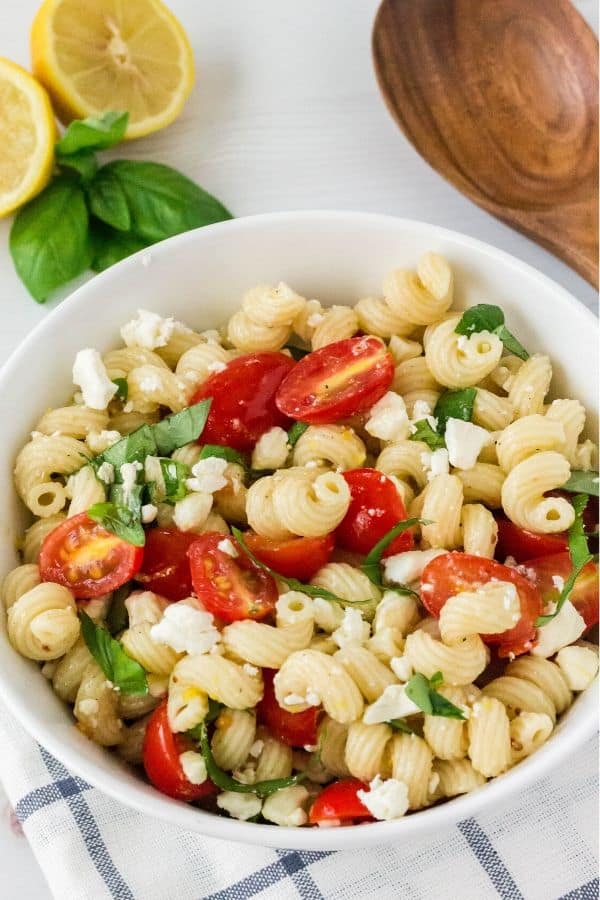 Notes and Adaptations:
This is easily adaptable based on your preference. Feel free to add more salt or other seasonings to taste.
If you don't have a pressure cooker, you can simply cook the pasta on the stove top, following the instructions on the box.
Recommended Equipment: