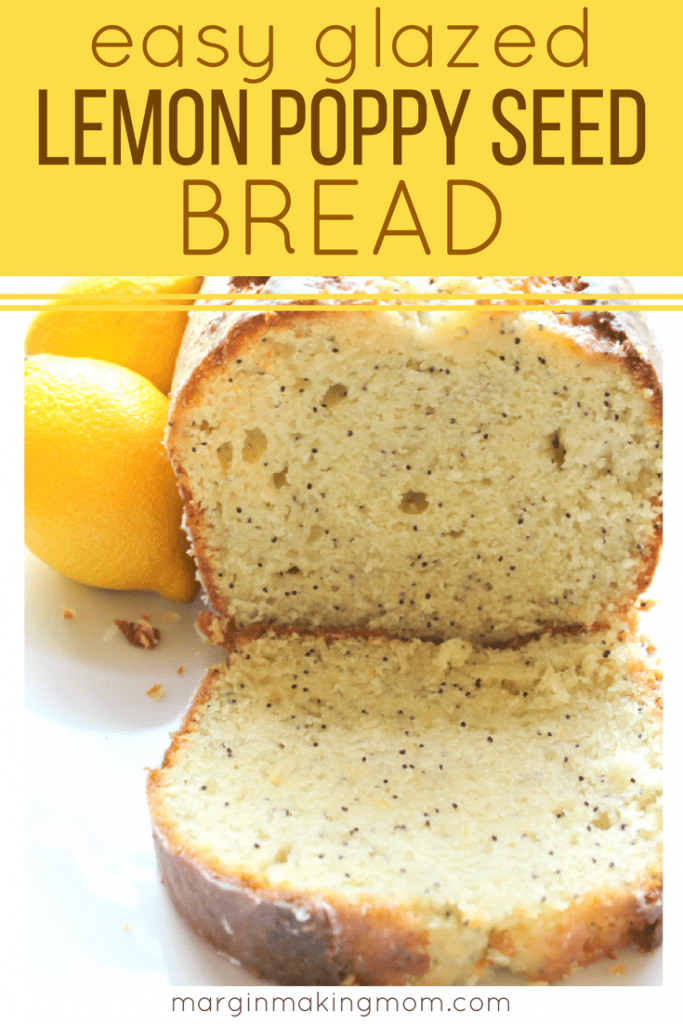 This easy glazed lemon poppy seed bread is a recipe that uses pantry staples to create a sweet and zippy bread that can be enjoyed for breakfast or dessert!
I love lemon desserts. Lemon cream pie, lemon bars, lemon cookies, and the list goes on! The flavor is just so bright and cheery.
I recently purchased a half bushel of peaches with the intention of eating a lot of them now and processing the rest for later. So I bought a bag of lemons to have on hand, as I knew I would need some fresh lemon juice for making Instant Pot peach jam, deep dish peach pie, and peach sorbet.
After all was said and done, I had a few lemons leftover…what else is a girl to do but make a yummy lemon treat?
Side note: Do you know the answer to whether a lemon is considered a fruit or vegetable?
I wanted something pretty quick and easy that I could make with ingredients I had on hand.
The fact is, I love almost all lemon desserts. They're just so good! But I didn't have any graham crackers for a pie crust, so lemon cream pie was out.
I didn't have enough lemons to make pistachio lemon bars, and those would have taken a little bit more effort than I had time for.
I didn't have any cake mix for my Instant Pot lemon poppyseed bundt cake, and no cream cheese for Instant Pot lemon cheesecake.
Lemon pudding cookies and lemon pistachio cookies were an option, but let's be honest here–I didn't want to be tempted by a bunch of cookies hanging out in my kitchen. 🙂
Enter this easy glazed lemon poppy seed bread.
Easy Glazed Lemon Poppy Seed Bread
I adapted this recipe from The New York Times. One of the reasons it's a winner is because it uses ingredients you likely already have on hand. And if you don't have poppy seeds, you could always just omit them.
This lemon poppy seed bread turned out so yummy–so moist and tender with a subtle lemon flavor. The glaze really gives it a tangy but sweet zip of lemon flavor, and the consistency of the glaze is perfect, as it sort of hardens a little bit rather than just making the bread sticky.
It's not as heavy as a pound cake, and the brightness of the fresh lemon flavor helps keep it light instead of overly sweet.
Perfection!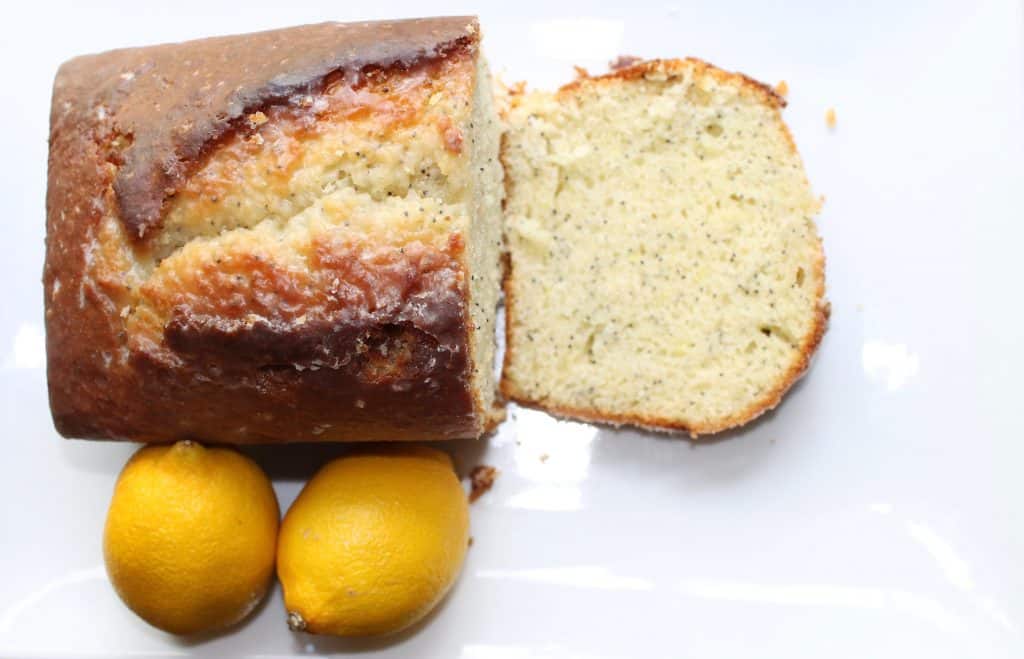 This delicious bread makes a great option for a quick grab and go breakfast (perfect with a cup of coffee or tea!), or it can be enjoyed as an afternoon snack.
Who am I kidding, this would also be a lovely dessert as-is, or you could top it with some fresh berries and cream to really take things up a notch!
Enjoy, friends, it really is tasty!
Recommended Equipment: