You can get Amazon Prime for free, allowing you to test out all of the amazing features before you commit. Here's how to try out the membershp for free!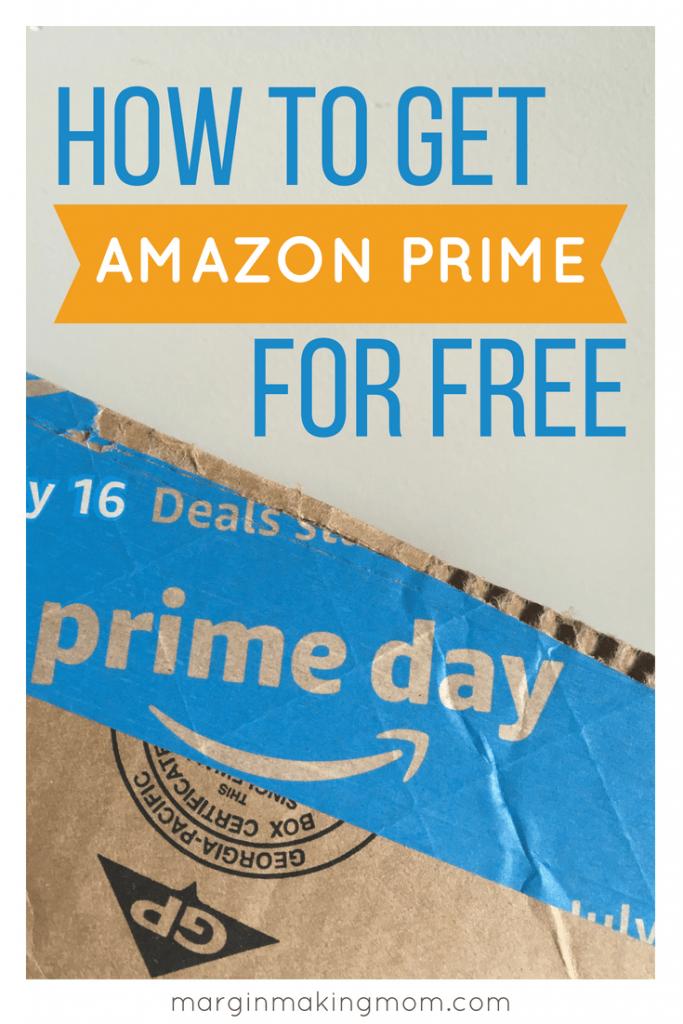 Note: This post contains affiliate links for your convenience. You can read my full disclosure policy here.
Amazon Prime is one of my most-used ways to save time and money. I use their subscription service for regular delivery of many of my household goods, and I love their free 2-day shipping!
It is a convenience this mama is so thankful for!
But the subscription does come at a cost–one that I have found to be a very worthwhile investment over the years. I recoup in savings far more than I spend on the subscription fee.
How to Get Amazon Prime for Free
If you've never tried Amazon Prime before, you can try it for 30 days for FREE! This allows you to get a feel for the many benefits an Amazon Prime membership offers, and lets you discover if it's a worthwhile purchase for you before you start paying for the service.
While I personally believe it's absolutely worth it, I highly recommend trying Amazon Prime for free before you make the investment.
Free 30 Day Trial
You can sign up for a FREE Amazon Prime trial membership by clicking here, or by clicking the image above.
This will give you a 30 day trial of the service.
Free Prime Student Trial
If you have a valid .edu email address, you can sign up for an Amazon Prime Student trial where you get 6 months free! You can sign up for the FREE Prime Student trial here or by clicking the image above.
Additional Ways to Save
On top of the free trial periods, there are some additional ways to save money with your Amazon Prime membership!
Amazon Prime Day
Amazon Prime Day is coming up soon! On July 16, 2018, Amazon will kick off this year's Prime Day, which is a 36 hour period of huge sales on Amazon! It's bigger than Black Friday for Amazon, but the sales are ONLY available to Prime members. I highly recommend signing up for Amazon Prime before the 16th so you can take advantage of all of the deals.
I will be tracking and sharing some of the best deals and can't wait to see what they have this year. One of my favorite Prime Day purchases was when I got a killer deal on my Instant Pot a couple of years ago. I'd been on the fence about buying one, and when I saw how low the price was, I jumped on it. Man, am I so glad I did!
Amazon App $10 Credit Promotion – Through July 31, 2018
Just in time for Prime Day–If you are an Amazon Prime member and you've never signed in to the Amazon app, you can get a $10 off credit by signing in to the Amazon app! This credit is for $10 off a $20 in-app purchase.
It can take up to 7 days to show up in your account, but if you sign up soon, you can have the credit in time for Prime Day. Stacking a $10 credit on top of the amazing Prime Day deals is a great way to save even more money!
To take advantage of this offer, simply:
1. Sign up for an Amazon Prime free trial or sign in to your existing Prime account.
2. Download the Amazon mobile app here.
3. Log in to your Amazon account for the first time on the app.
4. You'll receive your $10 credit via email within 7 days.
Discounted Prime Membership for Customers with an EBT or Medicaid Card
Amazon offers discounted membership to those customers with an EBT card or Medicaid card. This allows them to take advantage of low Amazon prices and the convenience of free 2-day shipping at a reduced rate.
You can learn more about this program here.
Maximize Your Savings with a Prime Membership
Using Amazon Prime is one of my favorite ways to save money. If you want to check it out for yourself, sample its value by signing up for Amazon Prime for free!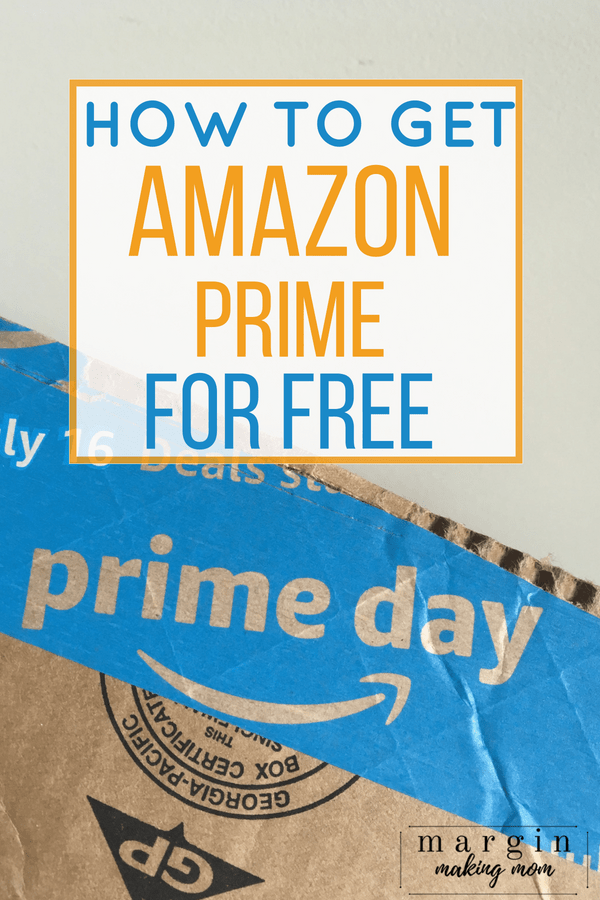 Get the Instant Pot Meal Plan Jumpstart
Join the free community and you'll learn simple ways to easily create tasty food for your family, as well as immediate access to the FREE Instant Pot Meal Plan Jumpstart to help you get a tasty dinner on the table in a flash!
"Thanks for sharing your knowledge and experience in such a friendly and delightful way!!! So far, I'm very impressed with the results...thanks again for your guidance into this new realm of cooking!" -Margaret
Free Resource Library
Enter my
free resource library
for my latest printables and resources! Password is 'IHEARTMARGIN' -- please copy and paste that in at the link above. Thanks for being a subscriber!!