These Prime Day Deals are some of my favorite items that are on sale this year! Take advantage of this huge promotion and save some money!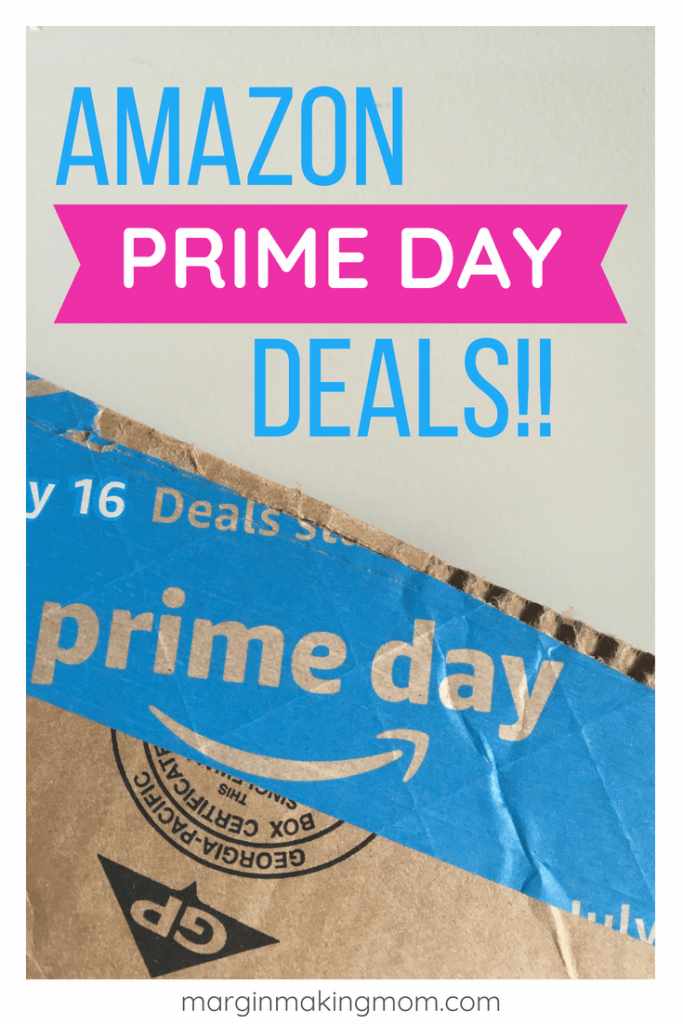 This post contains some affiliate links for your convenience. You can read my full disclosure policy here.
Amazon Prime Day starts Monday, July 15! If you haven't heard about Prime Day before, it's a once-a-year HUGE sale at Amazon — like, 100,000 items get put on sale. In fact, it's bigger than Black Friday for Amazon. I love being a Prime member (and you have to be one to get these deals). A Prime Day offer is how I got a killer deal on my Instant Pot a couple of years ago!
But I recently learned that it is sometimes possible to find out in advance what things are going to go on sale. I did some digging and found some really interesting deals — and I thought you might like to know about these deals, too. But be warned — it can be a little addicting. 😉
Note that you do need to be a Prime member to have access to these deals. You can sign up for a FREE 30-day Amazon Prime trial membership by clicking here (you can always cancel your membership after Prime Day if you decide you don't want to keep it).
If you have a .edu email address, you can get a 6-month FREE Amazon Prime trial membership when you sign up for the FREE Prime Student trial here.
TIP: If you see a deal that interests you, I recommend that you click on "Watch Deal" for that item, then you can monitor your deals on this page.
I'll do my best to add new offers as I see them! 🙂
Kitchen and Home Prime Day Deals:
Instant Pot Deals:
Other Kitchen and Home Deals:
Tech and Entertainment Prime Day Deals:
Baby & Children's Prime Day Deals:
Additional Prime Day Deals: