Looking for some of the best banana bread and muffin recipes? You're going to love all these delicious options!
I've rounded up some of the best banana bread recipes around, so you'll have plenty of simple and tasty options to quench your cravings!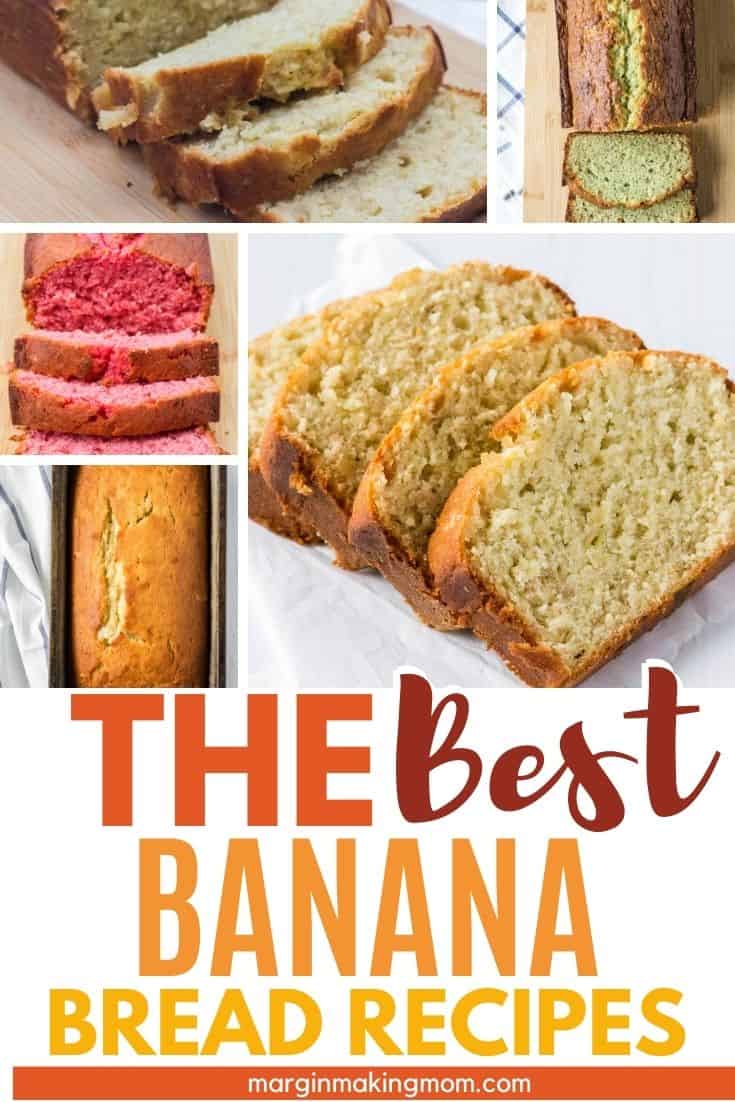 Note: This post may contain affiliate links for your convenience. If you make a purchase, this site may receive a small commission at no additional cost to you. You can read my full disclosure policy here.
I love a loaf of good banana bread. And let's be honest…I always feel a bit less guilty and more justified when I find a way to use up those rotting bananas that are just sitting on the counter, mocking me.
Homemade muffins and moist banana bread are two of my favorite morning treats. There's just something about sitting down at the table with a hot cup of coffee and these two tasty options and knowing that my day is starting out close to perfect.
If you love to have a hearty breakfast option for yourself and your crew, check out these homemade muffins recipes and these crazy good banana breads, too (You'll never go back to store-bought again!).
Before we get to the recipes, let's look at some common pitfalls when making banana bread, and I'll give you my best tips so you can enjoy a perfect loaf every time!
Best Banana Bread and Muffin Recipes
Here are some of the best banana bread and muffin recipes that are simple and packed full of flavor!
Best Banana Bread and Muffin Recipes
These are some of the best banana bread and muffin recipes!
How to Freeze Bananas for Banana Bread
When I have overripe bananas on hand but I'm not quite ready to make banana bread, I simply toss the bananas in a bag and put them in the freezer.
I know some people slice their bananas first and freeze them that way, but I've found that's really only necessary if you're planning on blending the bananas into a smoothie.
For something like banana bread, I leave the bananas whole and in the peel.
Then, when I'm ready to make banana bread, I simply set the bananas out on the counter to thaw, or if I'm in a hurry, I'll pop the bag into a bowl of warm water to speed up the process.
Then, simply slide the bananas out of the peel and mash! The consistency will be slightly different after freezing, but they still work fabulously.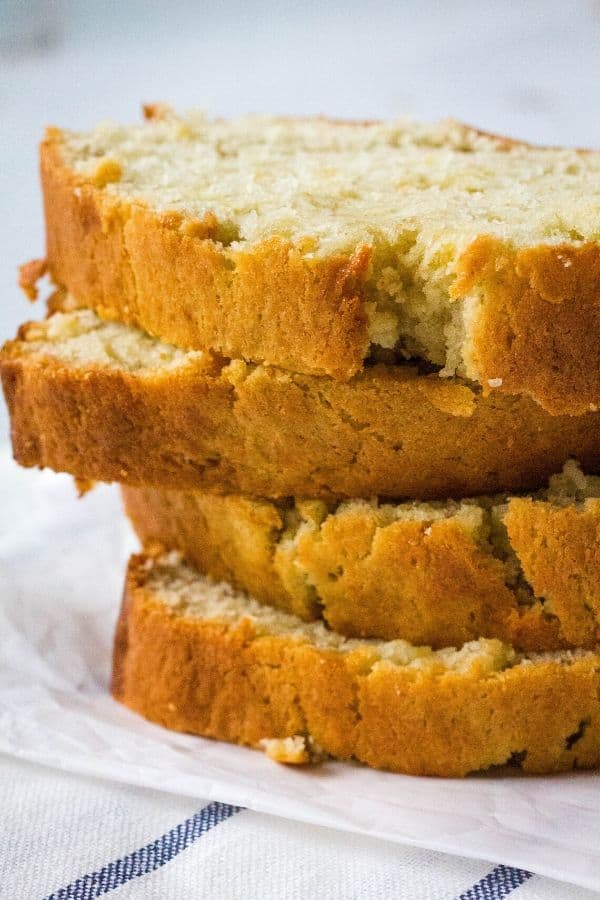 Can You Freeze Banana Bread?
You bet! I suggest letting the loaf cool completely, then double-wrapping it with plastic wrap before popping it in the freezer.
You can also slice the loaf first, then freeze, if you want to be able to thaw small portions instead of a full loaf.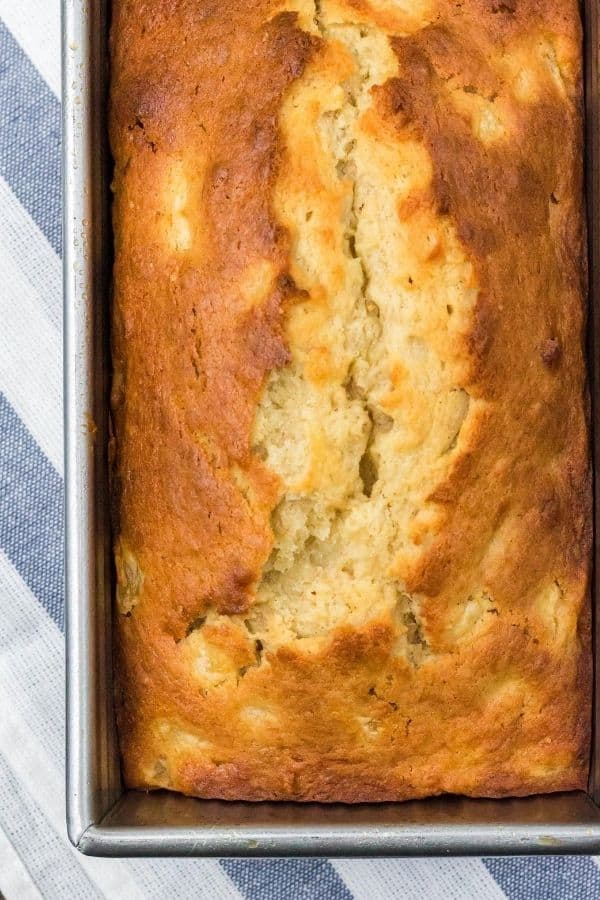 How to Make Banana Bread More Moist and Tender
There's nothing more sad than a loaf of dry banana bread.
To give your banana bread the perfect texture, you'll want to keep a few things in mind.
Don't Use Underripe Bananas
It's important to use overripe bananas for your bread, as that will add more moisture and sweetness to the batter (plus, they're much easier to mash!).
You'll want your bananas to at least have several dark brown spots on them before you consider using them for banana bread. I find the best bananas to use are the ones that are nearly completely covered in dark-brown or black spots.
Use Sour Cream
Many of my favorite banana bread recipes incorporate sour cream, because it helps the finished product be more moist and tender.
This is due in part to the fat content of sour cream, but also to the acids in sour cream.
Don't Overmix the Batter
Mixing the batter too much, particularly after adding the flour, can cause your bread to be tougher.
Be sure to only mix just until the ingredients are incorporated.
Don't Use Too Much Banana
You may be tempted to add more mashed bananas to keep your bread moist, but this can actually result in a heavy and damp loaf of banana bread, which is just as sad as dry banana bread.
Why Is My Banana Bread Sinking in the Middle?
Sometimes, banana bread will give the appearance of being fully cooked, but when you take it out and it starts to cool, the middle begins to collapse and sink.
Talk about a disappointment!
There are a few things that can cause this, and a few things you can do to prevent it.
Too Much Banana
First, you'll want to make sure you're not using too much banana! As mentioned above, it will cause too much moisture and can lead to a dense bread that doesn't rise well.
Expired or Improperly Measured Leavening Agents
Second, measure your leavening agents carefully (and make sure they're fresh!). Things like baking powder and baking soda are key to helping your bread rise and stay risen. Old ingredients will not have adequate potency.
Undercooked Loaf
Third, be sure your loaf is fully cooked before removing it from the oven. Sometimes, banana bread will form an exterior crust that gives the appearance of being done, but the inside is still not fully baked through.
A toothpick or cake tester inserted into the center of the bread should come out clean, and the top of the bread should be firm to the touch.
If the outside is browning too quickly and the inside is still not done, you may need to lower the oven temperature and cover the bread loosely with foil so it can finish cooking.
Want another banana recipe? Try our favorite old-fashioned banana sheet cake recipe!
Be sure to save these recipes for later on your favorite Pinterest board!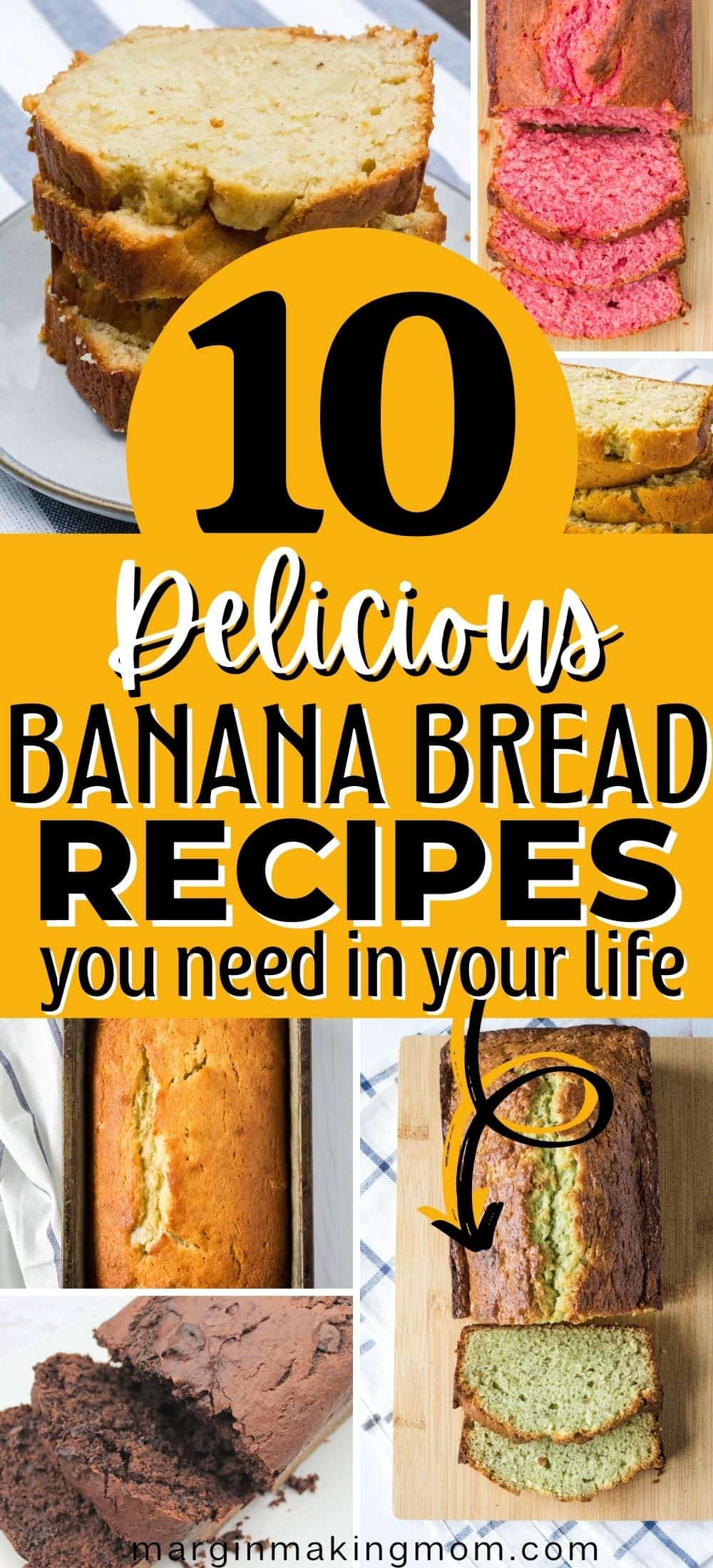 Get the Instant Pot Meal Plan Jumpstart
Join the free community and you'll learn simple ways to easily create tasty food for your family, as well as immediate access to the FREE Instant Pot Meal Plan Jumpstart to help you get a tasty dinner on the table in a flash!
"Thanks for sharing your knowledge and experience in such a friendly and delightful way!!! So far, I'm very impressed with the results...thanks again for your guidance into this new realm of cooking!" -Margaret
Free Resource Library
Enter my
free resource library
for my latest printables and resources! Password is 'IHEARTMARGIN' -- please copy and paste that in at the link above. Thanks for being a subscriber!!