Wondering whether a Bookroo kids subscription box is worth it? Read my honest review!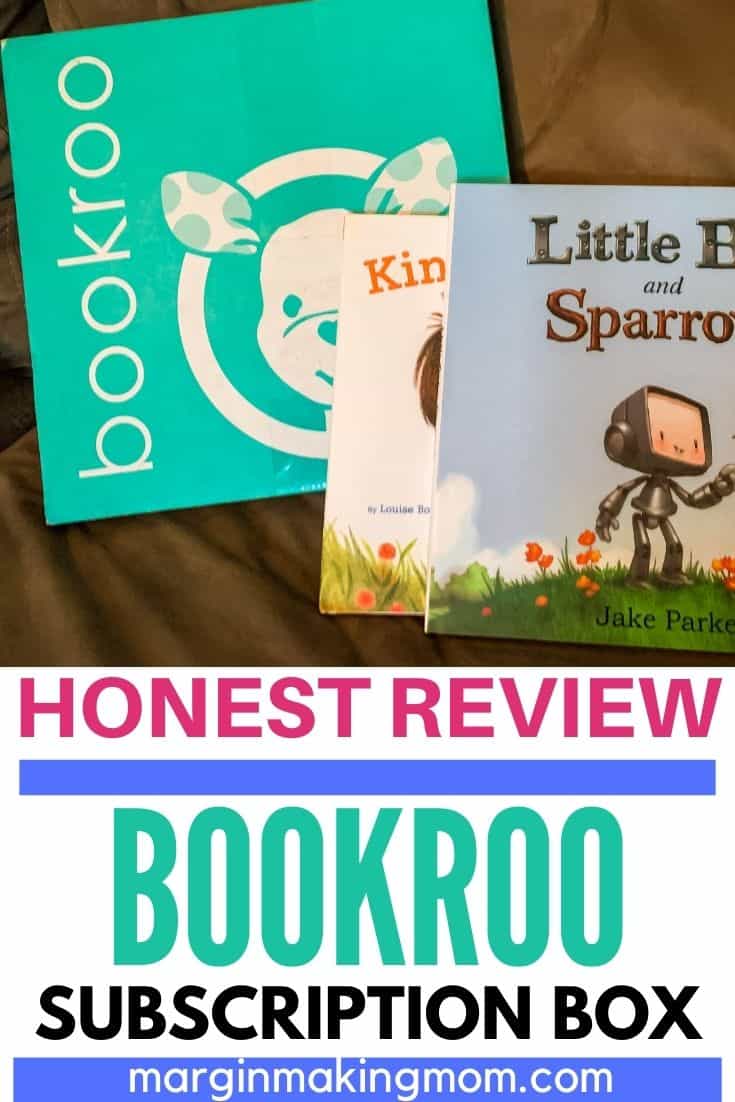 In this Bookroo subscription box review, I'm sharing our thoughts on the popular book subscription for kids so you'll know if it's worthwhile for your family!
Note: This post contains affiliate links for your convenience. If you make a purchase, this site may receive a small commission at no additional cost to you. I received a complimentary Bookroo box to review. As always, the opinions in this post are my own. You can read my full disclosure policy here.
In recent years, subscription boxes have taken the world by storm, and for good reason.
Not only is it super convenient to have a box delivered to your doorstep, but these boxes are often curated with items tailored to the recipient's personal interests, passions, and hobbies.
Subscription boxes can be a great way to learn a new skill, break the monotony of daily routines, and fall in love with new items you might not otherwise purchase.
Bookroo is a monthly book subscription box for kids that sends two or three titles to your home, allowing you to enjoy new books on a regular basis.
In this honest review of the Bookroo kids book box, I'm sharing our family's thoughts and experience regarding this popular monthly book subscription for kids, as well as a promo code you can use to try it yourself!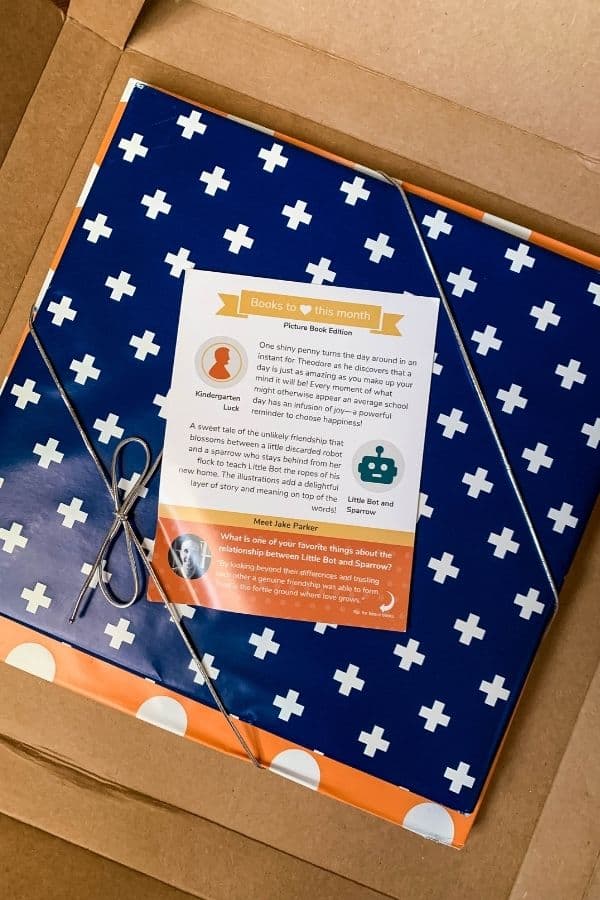 What You'll Love About Bookroo's Monthly Book Subscription for Kids
As a homeschooling family, we read together A LOT. In fact, it's one of my absolute favorite parts of homeschooling!
Sharing stories together, learning from characters, and being transported to other places and times is a great way to spark discussion and enjoy a time-honored form of entertainment together.
We've used books to help teach our kids about kindness, encourage picky eaters, celebrate holidays and enjoy seasons.
There are countless benefits to reading aloud with your kids!
But even if you aren't homeschooling your kids, there are so many opportunities to read with your children.
What I love about Bookroo is just how easy they make it to read books together!
Bookroo Subscription Box Review
These are a few of the reasons I think you'll love Bookroo, too!
Fantastic Book Selections
Bookroo does a fabulous job of curating books for each box that your family will actually want to read.
Because what point is there to receiving books if they aren't going to be good ones?
Whether it's a new title or a classic, these selections are keepers.
Bookroo also selects books that are seasonal without being too seasonal.
For instance, we received Little Bot and Sparrow in our September box, which has an autumn feel to it, but not so much that you couldn't also read this book year round.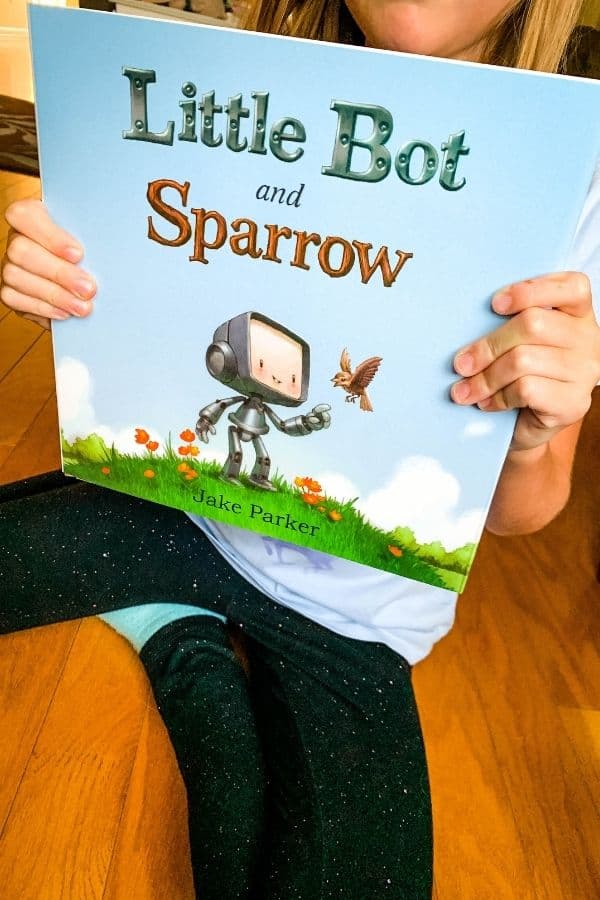 Pretty Presentation
Okay, I know this doesn't matter as much as the books themselves, but the books are individually wrapped in a lovely fashion, making them automatically feel super special.
Who doesn't want to receive a pretty package in the mail?
When my daughter opened the box and saw that they were wrapped, she excitedly exclaimed, "Oooh, they're wrapped! It's like a present!"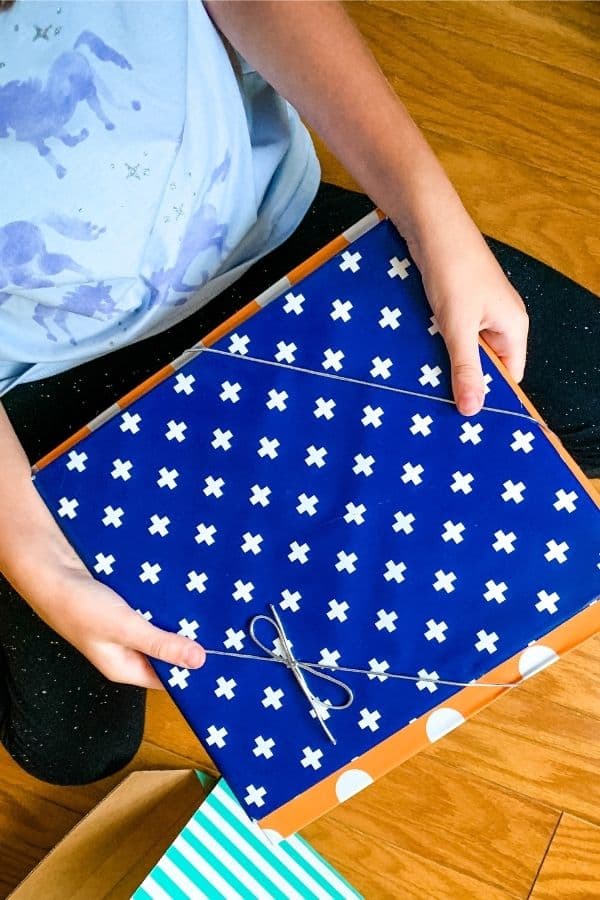 If I'm honest, I sometimes shy away from subscription boxes because I fear an onslaught of junk.
In the case of Bookroo, I love that the boxes don't include trinkets that distract from the books themselves (and end up in a pile of junk somewhere).
Convenience and Gift Potential
There's nothing more convenient than a box of goodies arriving at your doorstep automatically.
You don't have to think about what's coming, do any research, or make any selections.
This is a great way to minimize your mental load by allowing Bookroo to do the hard work for you.
This also means it makes a fabulous gift for the children in your life (the wrapping of the books comes in handy here).
Whether you're shopping for grandchildren, nieces, nephews, or your own children, sending a box of books is a fabulous, meaningful, and easy gift idea!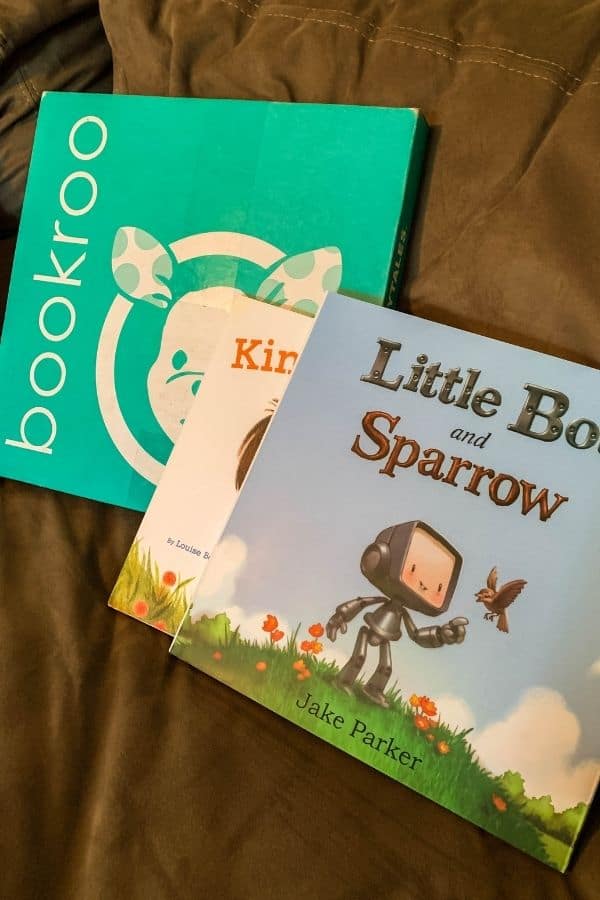 Flexibility for Different Ages of Children
Bookroo has made it pretty easy to have books delivered for different ages of children, thanks to three different types of subscriptions:
Board Books (Ages 0-3 years) – In this box, you'll receive three board books designed for the littlest hands.
Picture Books (Ages 2-6) – This box includes two hard-cover picture books, perfect for preschool or early elementary ages.
Chapter Books (Ages 7-10) – You'll receive two chapter books in each box, ideal for elementary age kiddos.
I personally feel there is actually a bit of flexibility built into the age ranges.
For instance, I have three kids, ages 4, 6, and 8. I chose the picture books box, and even my 8 year old enjoyed the books.
Likewise, some younger children could also enjoy having chapter books read aloud to them.
Reasonable Pricing
Let's be honest here–oftentimes, subscription boxes come with a hefty price tag that makes them out of reach for many families.
One thing I appreciate about the Bookroo subscription boxes is that they are reasonably priced.
I compared the Amazon prices of the titles I received to the cost of a monthly box, and was pleasantly surprised that the items would have cost more if I'd ordered them myself from an online retailer.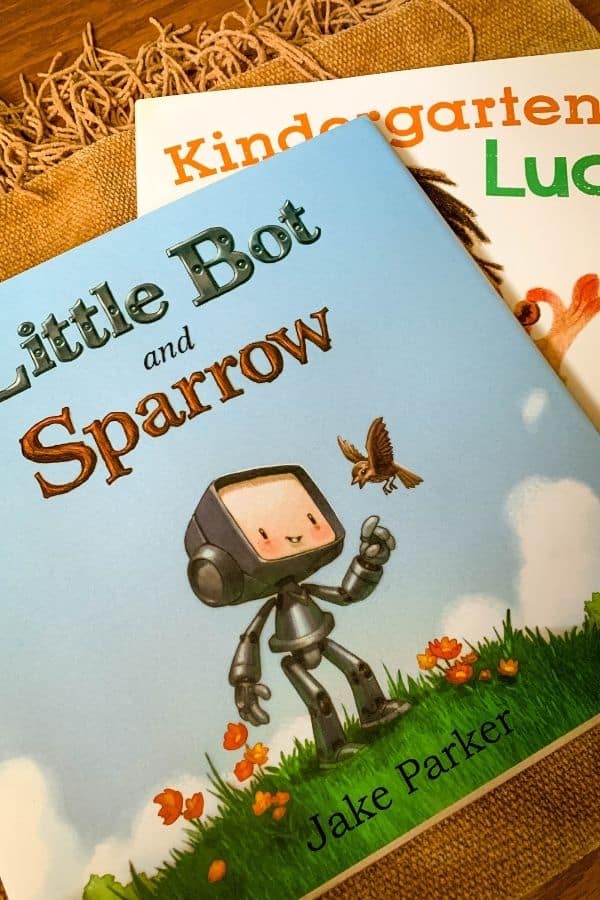 Pros of the Bookroo Box:
Quality book selections your kids will enjoy are included in each box, conveniently shipped to your doorstep.
Thoughtful packaging that makes the books feel like a fun gift.
Flexibility of options for different ages, with the ability for books to be enjoyed across ages.
Competitive pricing that provides value.
Fabulous and meaningful (yet easy!) gift idea for the children in your life.
Cons of this product:
If you prefer to pick out your own books for your family, you may not like a book subscription box. However, I think this is a fabulous way to add to the books you're already choosing for your family! I love picking out books for my children, but I still think it's fun to have extra books to add in with my selections.
You can't mix ages within one box. However, if you have multiple children of different ages, you can choose to alternate boxes each month, or receive a 15% discount on additional boxes, which is quite generous! And as I mentioned, the boxes can be enjoyed by ages out of the specified range.
Is a Bookroo Book Box Right for You?
If you have a family of book lovers, or you want to instill a love for reading in your children, a Bookroo subscription box could be just the ticket!
Or perhaps you want an easy way to grow your library without needing to research and purchase books on your own, in which case you'll love the convenience of a Bookroo box.
Maybe you're looking for a lovely, curated gift box to send to a cherished child in your life. Definitely, Bookroo is a fantastic option! (Planning to give a Bookroo subscription as a Christmas gift? Get my free printable gift letters here!)
Read on to get a promo code you can use!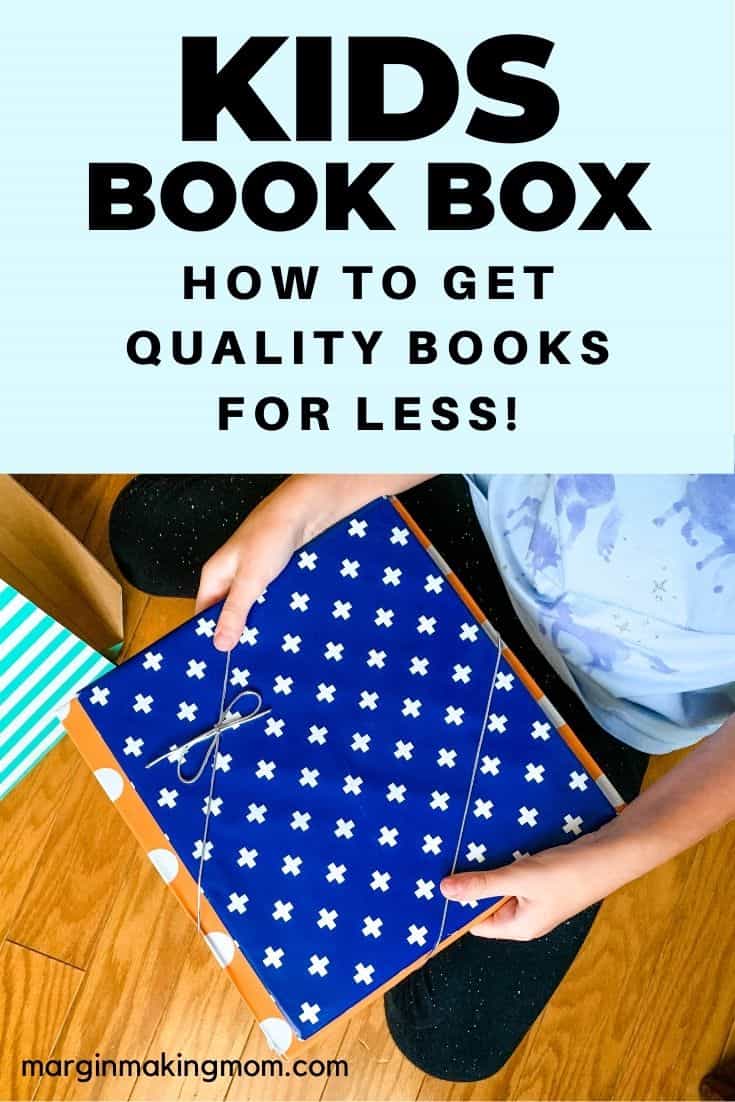 Bookroo Promo Code
If you'd like to try Bookroo, you can sign up through this link below and use promo code BOOKS2LOVE to get 15% off your subscription, making it an even better deal!
Get your book box ordered today, and start reading more with your kids!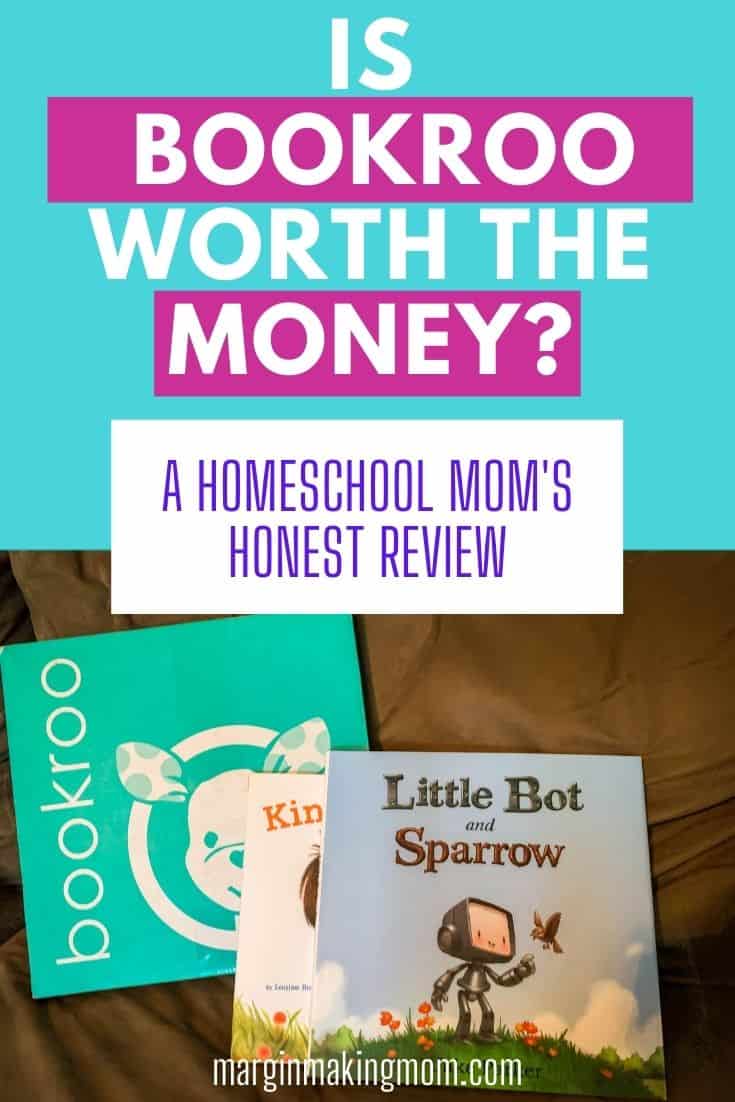 Get the Instant Pot Meal Plan Jumpstart
Join the free community and you'll learn simple ways to easily create tasty food for your family, as well as immediate access to the FREE Instant Pot Meal Plan Jumpstart to help you get a tasty dinner on the table in a flash!
"Thanks for sharing your knowledge and experience in such a friendly and delightful way!!! So far, I'm very impressed with the results...thanks again for your guidance into this new realm of cooking!" -Margaret
Free Resource Library
Enter my
free resource library
for my latest printables and resources! Password is 'IHEARTMARGIN' -- please copy and paste that in at the link above. Thanks for being a subscriber!!