Pistachio Ooey Gooey Butter Cake is an easy yet delicious dessert made with cake mix and pudding mix!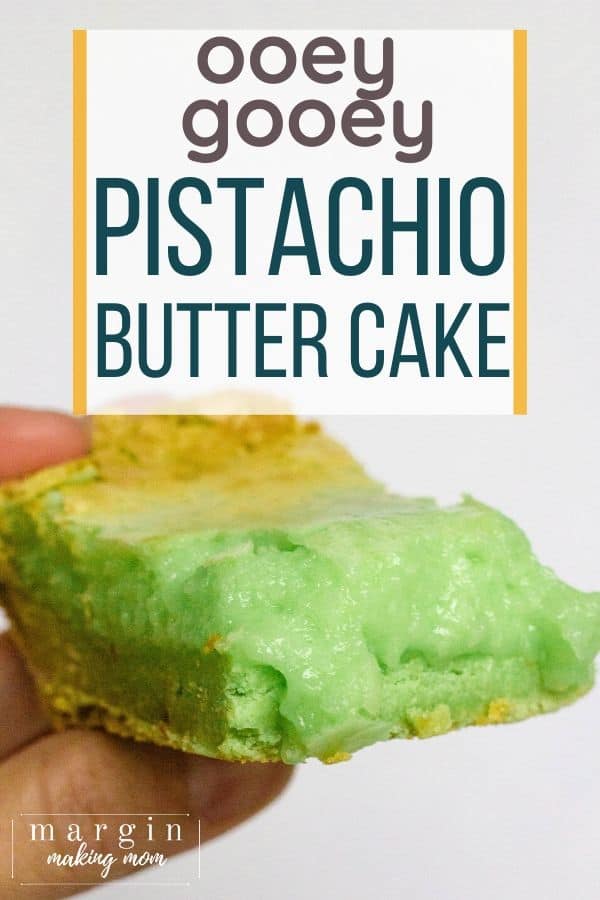 If you love classic ooey gooey butter cake, you'll love this pistachio variation!
Note: This post may contain affiliate links for your convenience. If you make a purchase, this site may receive a small commission at no additional cost to you. You can read my full disclosure policy here.
When my husband ran the Chicago marathon, we stayed in a super unique boutique hotel on Michigan Avenue, called the Chicago Athletic Association.
Once a members-only athletic association, it has been repurposed into a cool hotel, with many of the original details still remaining.
One of the hotel restaurants served this incredible dessert, pistachio butter cake with cherries and cottage cheese ice cream.
It was so good that I ordered it twice during our stay.
I also made mental notes so I could try to recreate the recipe once I got home. 😉
Although I'm still working on perfecting my cottage cheese ice cream, I'm happy to report that the pistachio ooey gooey butter cake was a hit!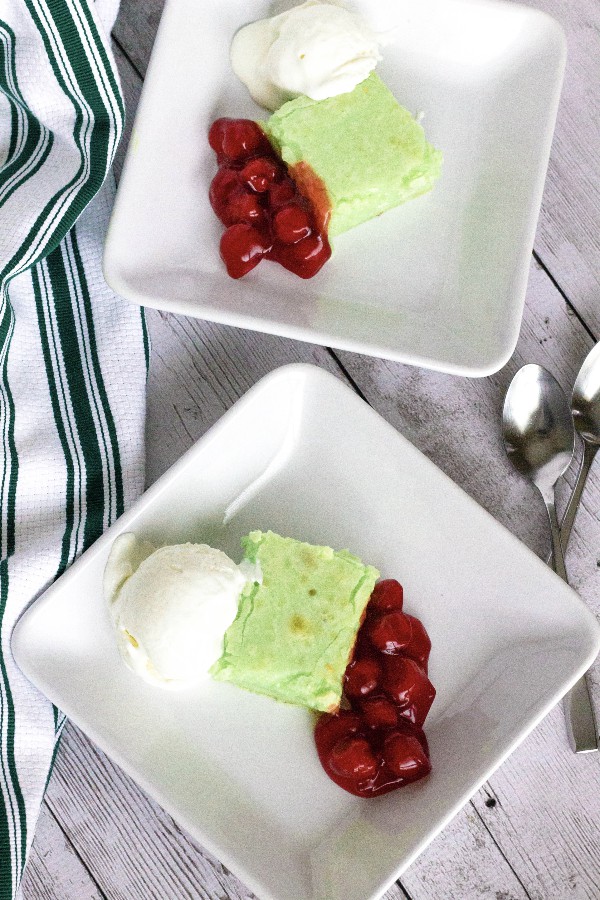 Ooey Gooey Butter Cake Varieties
To make this pistachio ooey gooey butter cake, I started with my traditional ooey gooey butter cake recipe.
I've adapted that recipe before when making red velvet ooey gooey butter cake, but this was the first time I would be adding pudding mix.
With a couple of tweaks, it was really easy to make this pistachio version!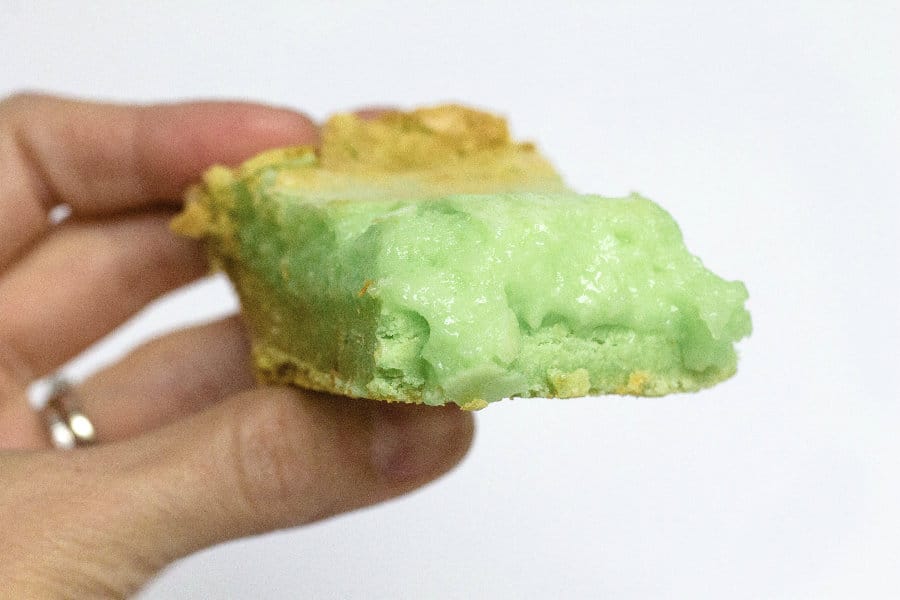 How to Make Pistachio Ooey Gooey Butter Cake
To make this easy dessert, you'll start with a yellow cake mix combined with some pistachio pudding mix, an egg, and some melted butter.
This gets pressed into the bottom of a greased pan to form sort of a crust, which is the bottom layer of the dessert.
Next, you'll beat together some softened cream cheese, more eggs, more pistachio pudding mix, and powdered sugar.
This mixture is poured over the bottom layer, then it all bakes together.
How easy is that?!
The result is a cookie-like crust on the bottom that's topped with a dreamy ooey gooey layer on top!
How to Serve Pistachio Ooey Gooey Bars
These ooey gooey bars are totally delicious served on their own. You can eat them completely cooled or leave them slightly warm. Either way is delicious!
You can also serve them similarly to the restaurant that inspired them, alongside some cherry pie filling and a scoop of ice cream.
Because of the pretty green color, I think these make a lovely festive dessert, and the red cherries ramps that up a bit!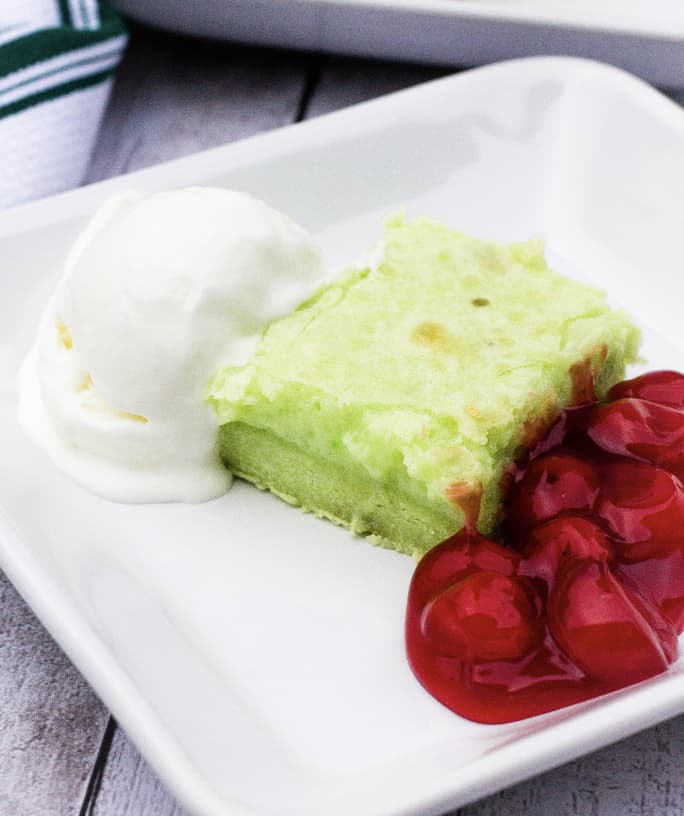 How to Store Ooey Gooey Butter Cake
I have stored these both at room temperature and in the refrigerator. Either way, they should be tightly covered.
If you're storing them at room temperature, they should be good for 1-2 days. If you're keeping them in the refrigerator, they should be good for 4-6 days.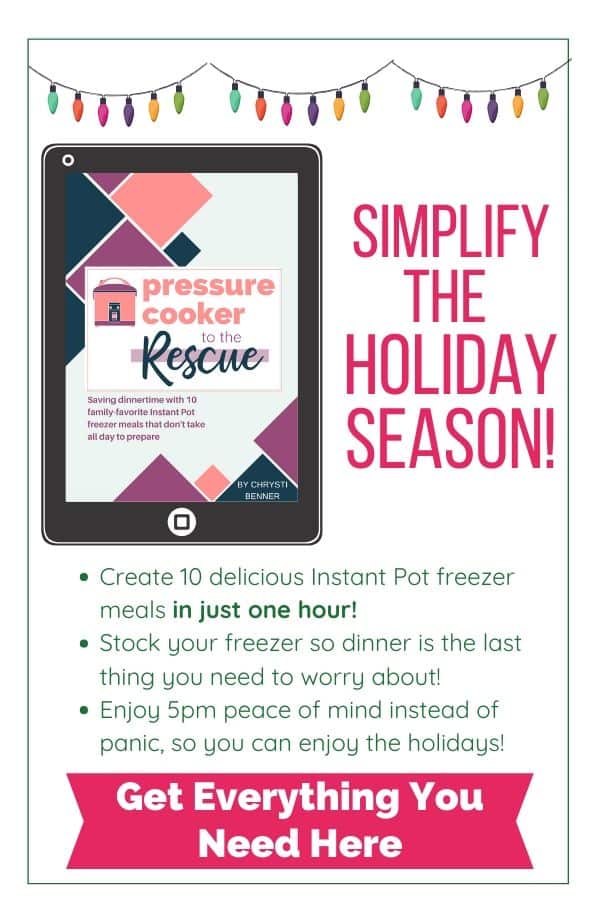 Notes and Adaptations:
These bars are pretty rich, so you can get at least 30 servings from this pan, since smaller bars are still very satisfying.
You can serve these plain or alongside cherry pie filling and vanilla ice cream.
Recommended Equipment: