So you've decided on sloppy joes for dinner and now you are wondering what sides go with sloppy joes.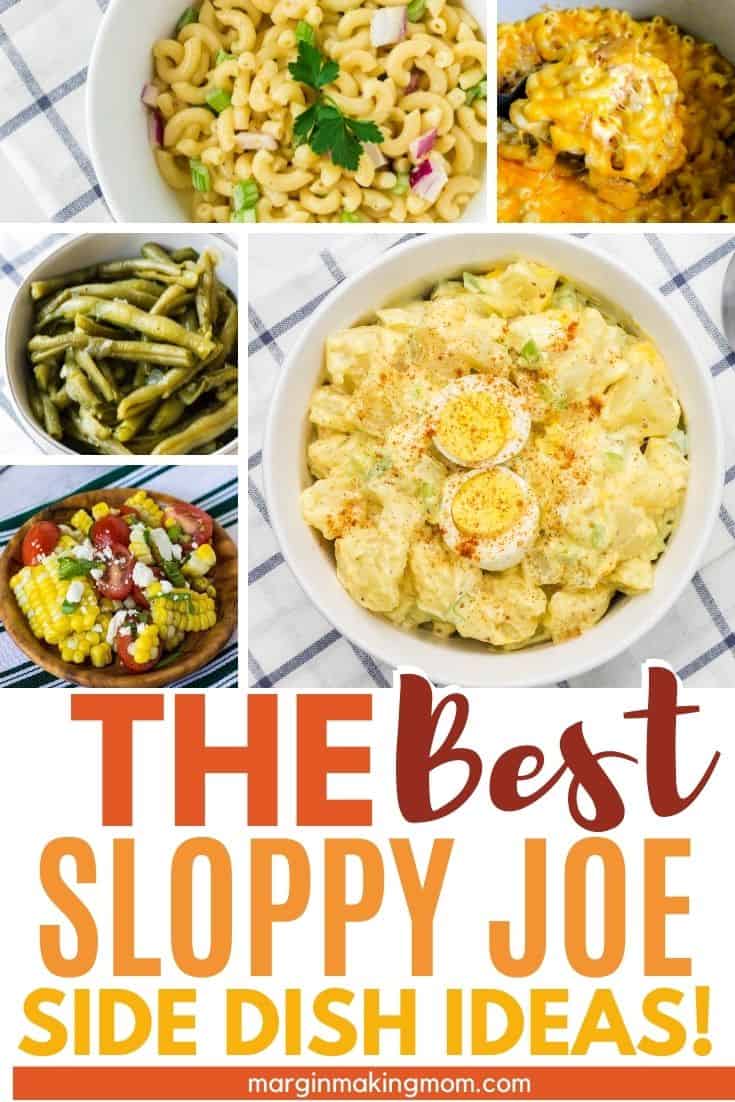 Wondering what to serve with sloppy joes? These uncomplicated sides, vegetables, and appetizers are just the ticket!
Note: This post may contain affiliate links for your convenience. If you make a purchase, this site may receive a small commission at no additional cost to you. You can read my full disclosure policy here.
I love simple meals, and my homemade sloppy joes are always a big hit. The kids love it, it's easy to make, and since it's homemade and not from a can, I know exactly what I'm feeding my family.
I never seem to have trouble deciding on a main dish, but when I'm trying to select a side dish or appetizer, I often wonder what to eat with Sloppy Joes.
Sure, I could open a bag of potato chips. I definitely wouldn't get any complaints from my family, and this is sometimes what I do on super busy weeknights.
But there are times when I want something a little more substantial or healthy, especially if I'm having other people over.
We all like easy and convenient meals, so I put together this list of easy and convenient sides that go with sloppy joes to help round out the meal.
What to Serve With Sloppy Joes
When it comes to appetizers and veggies to serve with sloppy joes, I like to serve the types of things I would eat with any sandwiches, hot dogs or hamburgers.
Many of my favorite side dishes for a BBQ are also perfect to serve with Sloppy Joes!
Fruit salads, pasta dishes, and potatoes are all fabulous, crowd-pleasing choices–and they're all simple to whip up!
What Side Dish Goes with Sloppy Joes
If you are headed to a potluck, picnic or BBQ and you are not sure what to serve with Sloppy Joes for a crowd at a party, just double one of these recipes or make two options so everyone has a choice.
What to Serve with Sloppy Joes
These easy, crowd-pleasing side dishes are perfect for serving alongside your favorite Sloppy Joes!
A Sloppy Joe Twist
We love Sloppy Joes so much that I've started experimenting with some fun twists on my classic recipe. If you want to try a variation on the traditional favorite, be sure to check out my Instant Pot Hawaiian Sloppy Joes or my Instant Pot Pizza Sloppy Joes.
You can also enjoy a meatless vegetarian version with my Instant Pot lentil Sloppy Joes!
They're a fun way to change things up a bit!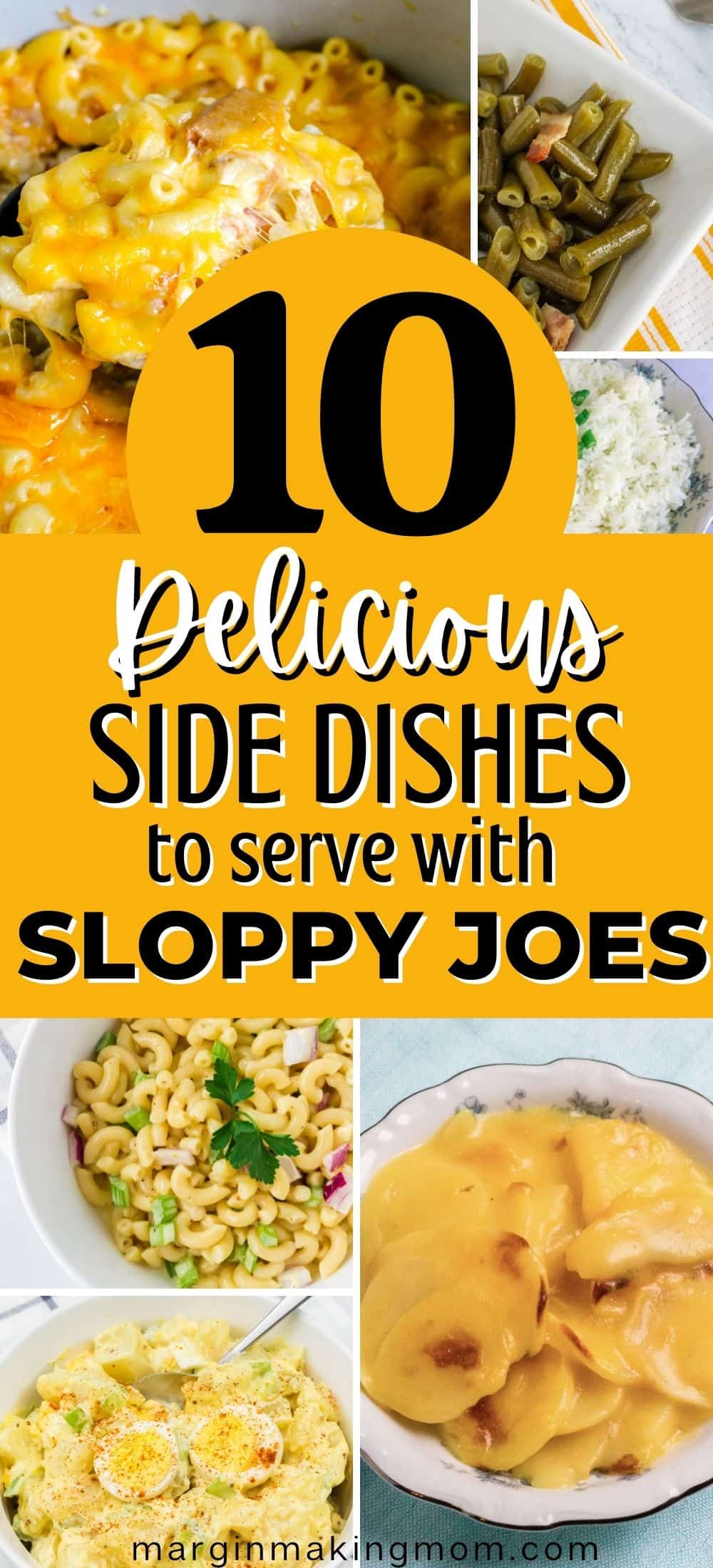 Get the Instant Pot Meal Plan Jumpstart
Join the free community and you'll learn simple ways to easily create tasty food for your family, as well as immediate access to the FREE Instant Pot Meal Plan Jumpstart to help you get a tasty dinner on the table in a flash!
"Thanks for sharing your knowledge and experience in such a friendly and delightful way!!! So far, I'm very impressed with the results...thanks again for your guidance into this new realm of cooking!" -Margaret
Free Resource Library
Enter my
free resource library
for my latest printables and resources! Password is 'IHEARTMARGIN' -- please copy and paste that in at the link above. Thanks for being a subscriber!!