Boxed cheeseburger macaroni in the Instant Pot is so easy to make, and your whole family will be ready to dig in. Everyone loves Hamburger Helper in the Instant Pot!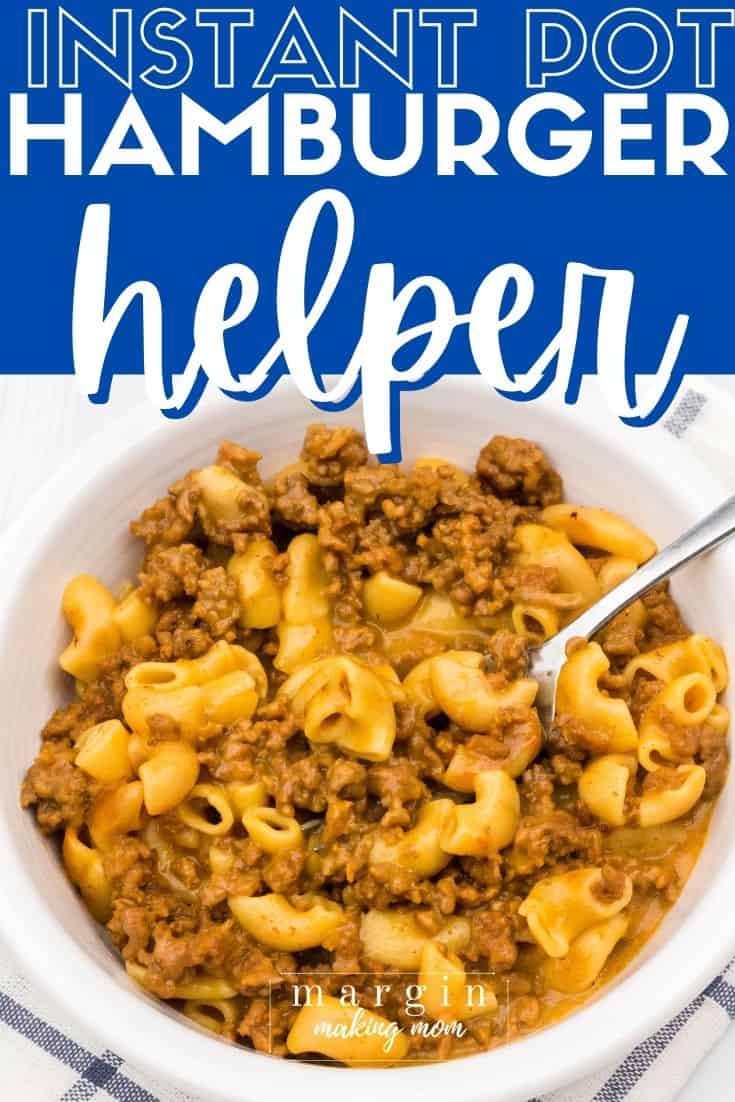 Make an easy meal even easier when you make Instant Pot Hamburger Helper!
Note: This post may contain affiliate links for your convenience. If you make a purchase, this site may receive a small commission at no additional cost to you. You can read my full disclosure policy here.
I love cooking and spending time in the kitchen when time allows, but I am not above taking a little help from the grocery store every now and then.
Because, let's be honest–there are days when you just need something fast and easy to save you from another evening in a fast food drive-thru lane.
This recipe is for how to make a box of Hamburger Helper in the Instant Pot. If you're looking for a homemade version instead, check out my Instant Pot cheeseburger macaroni recipe as a delicious alternative!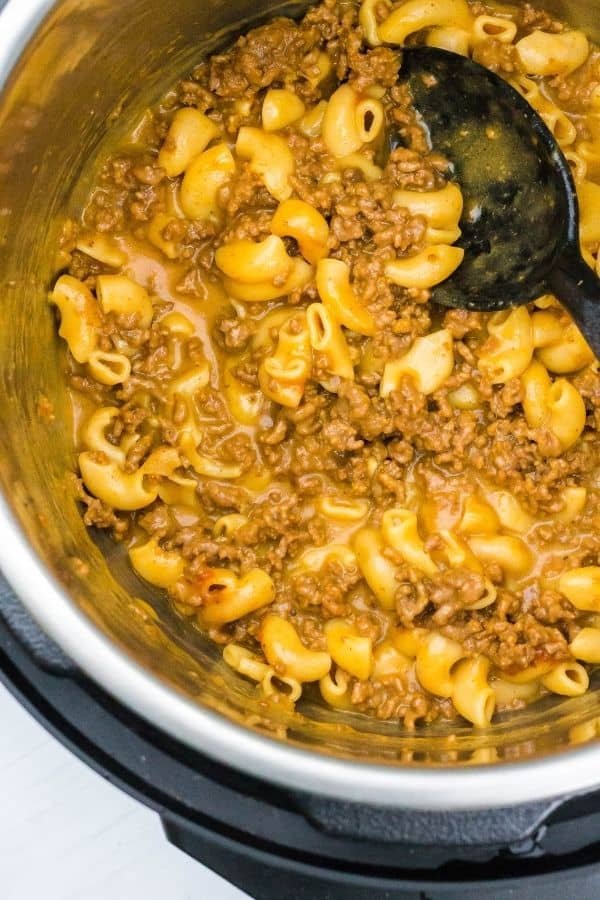 Boxed meals, such as Hamburger Helper, are convenient and affordable. Plus, they're often very kid-friendly, so there will be smiles all around the dinner table. That alone is a win in my book!
I love making pressure cooker Hamburger Helper because everything is cooked in a single pot, so it's easy to make, and cleanup is a breeze.
Plus, we almost always have ground beef in the freezer and I like to keep a box or two of Hamburger Helper in the pantry, so I always have an easy-to-make dinner in my back pocket.
More Easy and Convenient Instant Pot Recipes You'll Love: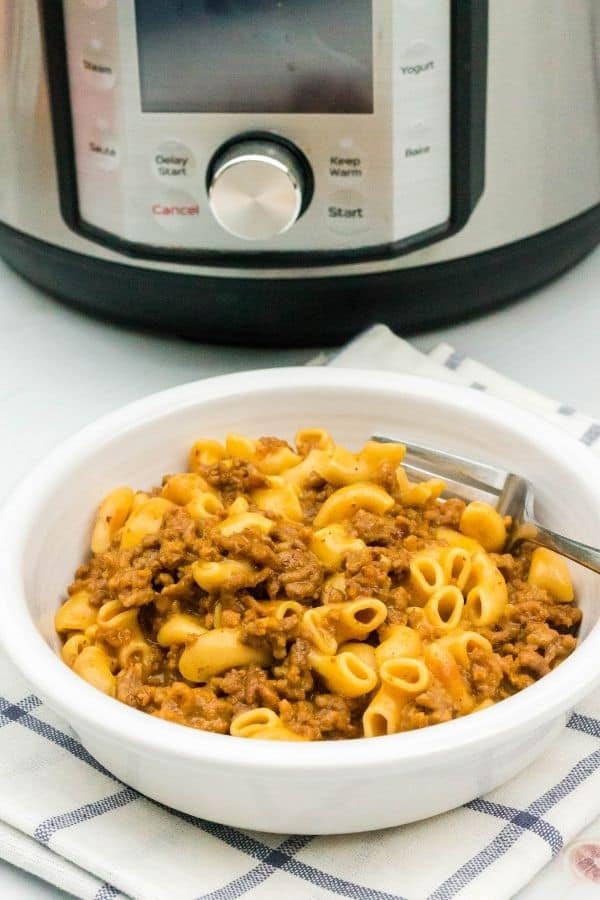 How to "Doctor Up" Instant Pot Hamburger Helper from a Box
On its own, Instant Pot Hamburger Helper from a box is really tasty, but it also provides a canvas for you to do a little more with if you'd like. And I try to never miss an opportunity to sneak in a few extra veggies! 😉
Here are a few ways to doctor up a boxed pasta meal:
Add in a can of diced tomatoes (drained) or toss in a chopped fresh tomato. The fire roasted tomatoes add a hint of smokiness that is really flavorful.
Cook some chopped onions along with the ground beef.
Add minced garlic or garlic powder, or some Montreal Steak Seasoning.
Toss in some sliced black olives or a few handfuls of sliced mushrooms if that's your style.
After you have released the pressure, stir in a bag of frozen peas and carrots and let them sit for 5 minutes before serving.
Add extra cheese after cooking. Because can you really ever have enough cheese?
How to Make Instant Pot Hamburger Helper
It's really easy to make boxed cheeseburger Macaroni in the Instant Pot.
Ingredients You'll Need:
Ground Beef
Water
Milk
Hamburger Helper (I used the Cheeseburger Macaroni variety)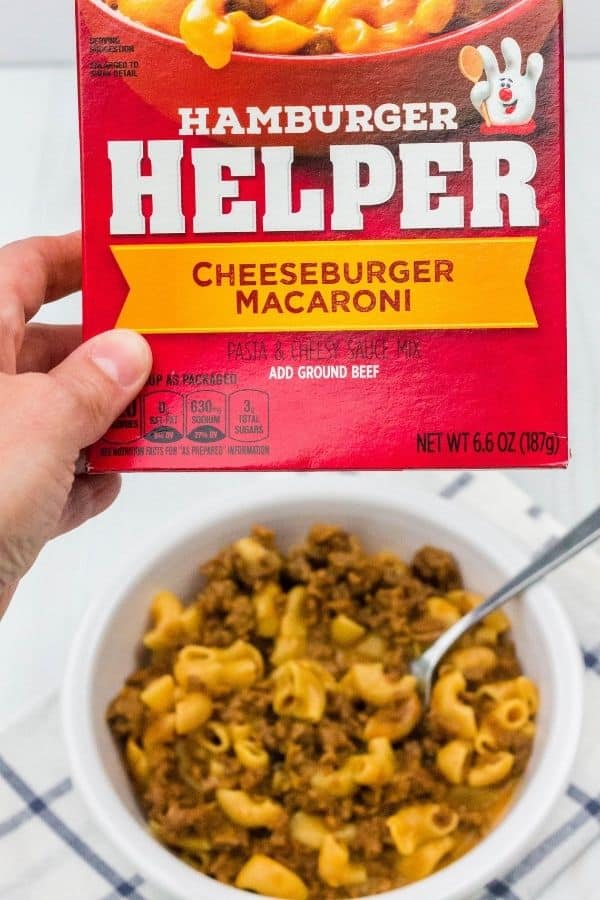 How to Make It:
(Full printable recipe is available below)
Brown the Beef. First, you'll use the Saute function on the Instant Pot to brown the ground beef. When cooked through, you may want to drain off any excess grease before returning the beef to the Instant Pot.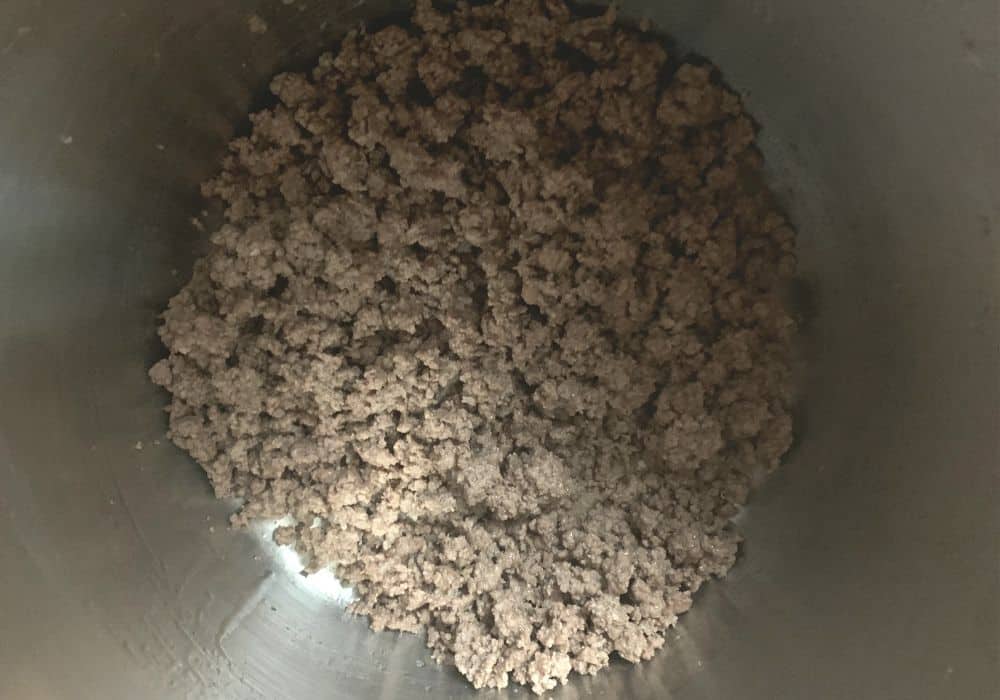 Add Liquids and Seasonings. Next, you'll add in the water and scrape up any browned bits on the bottom of the pot. Add the milk, pasta and seasoning packet from the Hamburger Helper box and stir well to combine.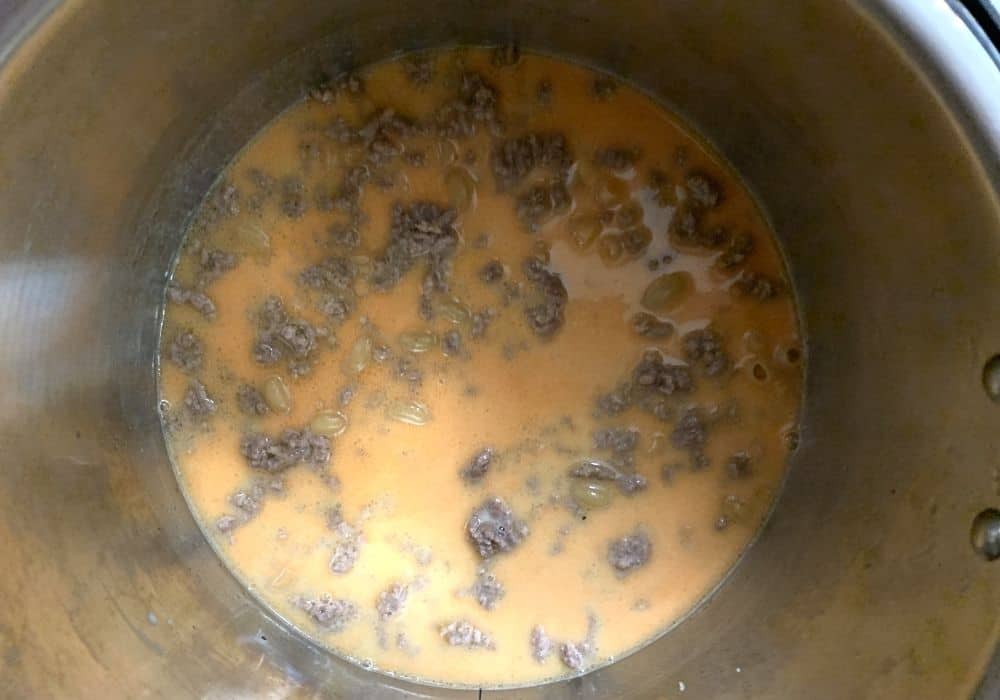 Pressure Cook the Hamburger Helper. Last, you'll close and seal the Instant Pot and set it to 5 minutes at high pressure. Once complete, carefully perform a quick release of pressure and remove the lid.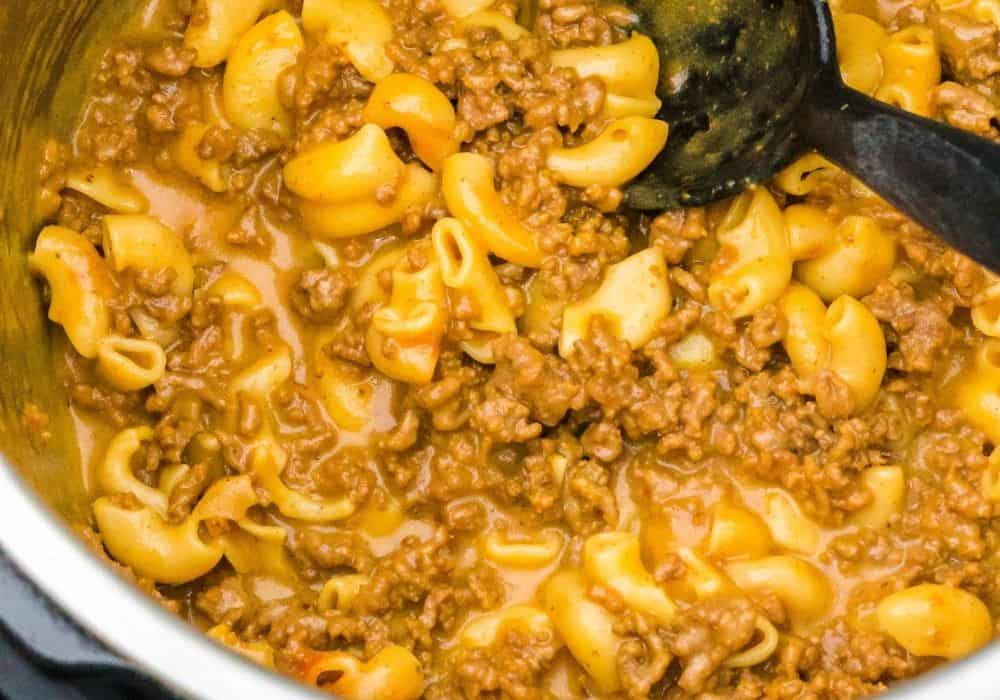 Give the Hamburger Helper a good stir to combine. Allow everything to sit for 5 minutes before serving to allow the sauce to thicken slightly.
Enjoy your easy-breezy dinner!
Notes and Adaptations:
Yes, the amounts of water and milk in this recipe are different than what is recommended on the box. That's because there is less evaporation during pressure cooking compared to stove top cooking, so we don't need as much liquid.
I often don't advise pressure cooking dairy, but in this case, the milk is diluted enough that it won't curdle, so it works just fine.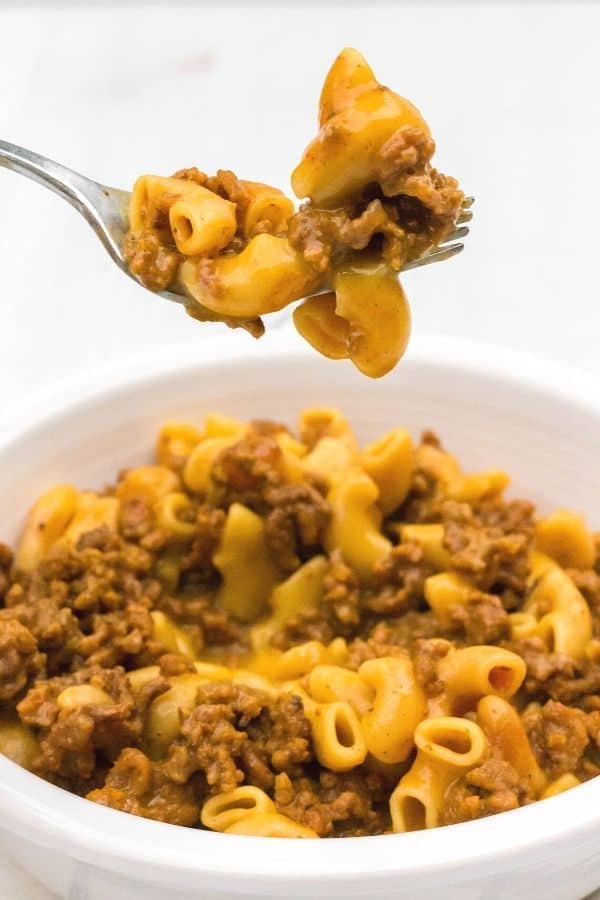 Recommended Equipment: