Baked chicken and dumplings casserole layers shredded chicken and veggies with easy homemade dumplings and a flavorful gravy.
Chicken and dumplings casserole is the easiest way to make chicken and dumplings. Just layer and bake and let the magic happen in the oven!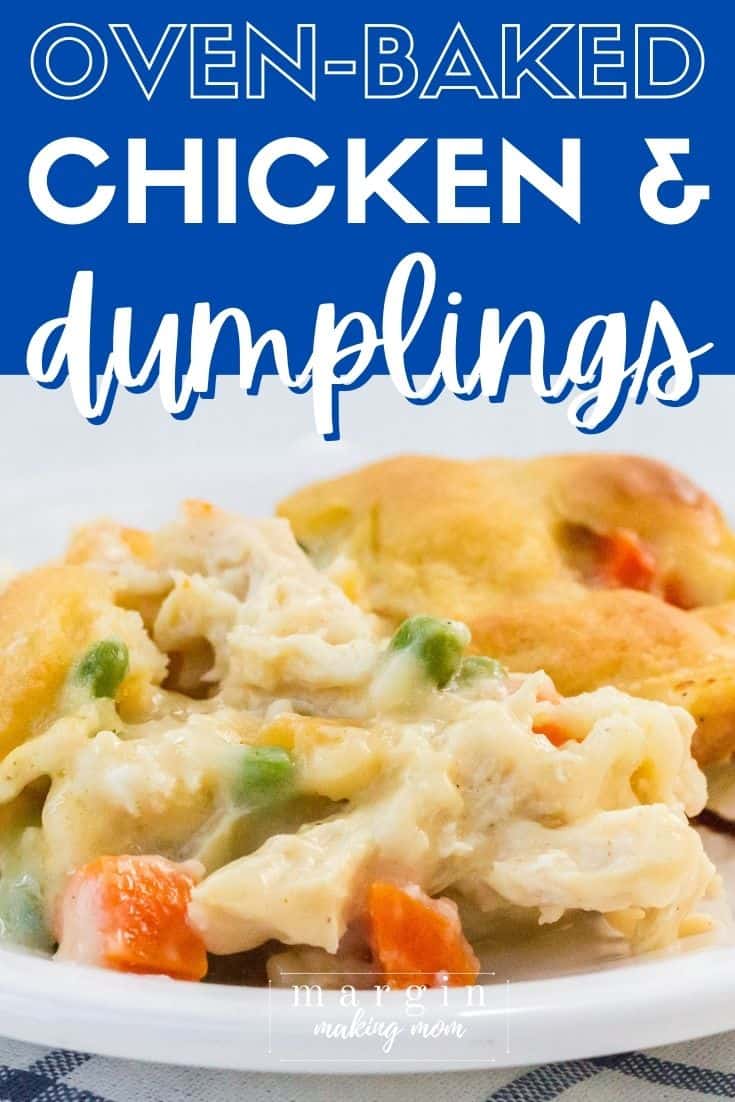 Note: This post may contain affiliate links for your convenience. If you make a purchase, this site may receive a small commission at no additional cost to you. You can read my full disclosure policy here.
I love chicken and dumplings so much that I may have more recipes for variations than I own pairs of shoes. I love the combination of juicy chicken with tender dumplings and creamy gravy.
The combination is the epitome of comfort food.
My copycat Cracker Barrel chicken and dumplings recipe is a classic favorite, but this chicken and dumpling bake is how you make this family favorite with the least amount of work.
It's destined to become a new favorite in your home! Plus, it's super easy. Just mix and layer the ingredients and pop the chicken and dumplings in the oven for one of the tastiest casseroles you'll ever eat.
The best recipes for chicken and dumplings are not only warm, comforting and flavorful, but they are also easy to make. This chicken and dumpling bake absolutely fits the bill.
More Chicken and Dumplings Recipes: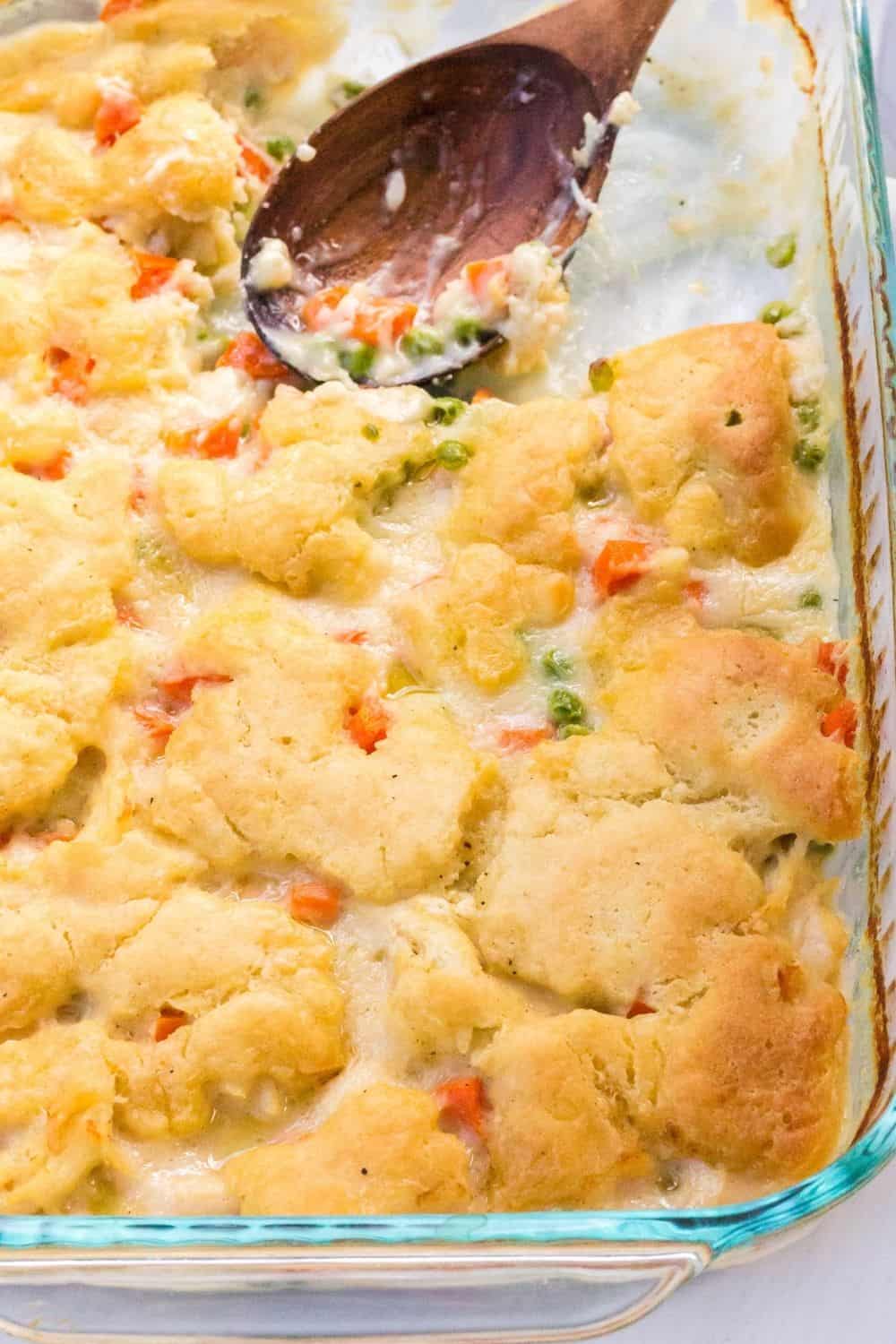 Tips for Making this Chicken and Dumplings Bake
This baked chicken and dumplings is incredibly simple to make but here are a few tips to make this dish an absolute breeze.
How to Make Chicken and Dumplings Casserole
It's really easy to make this recipe for baked chicken and dumplings in the oven.
Ingredients You'll Need: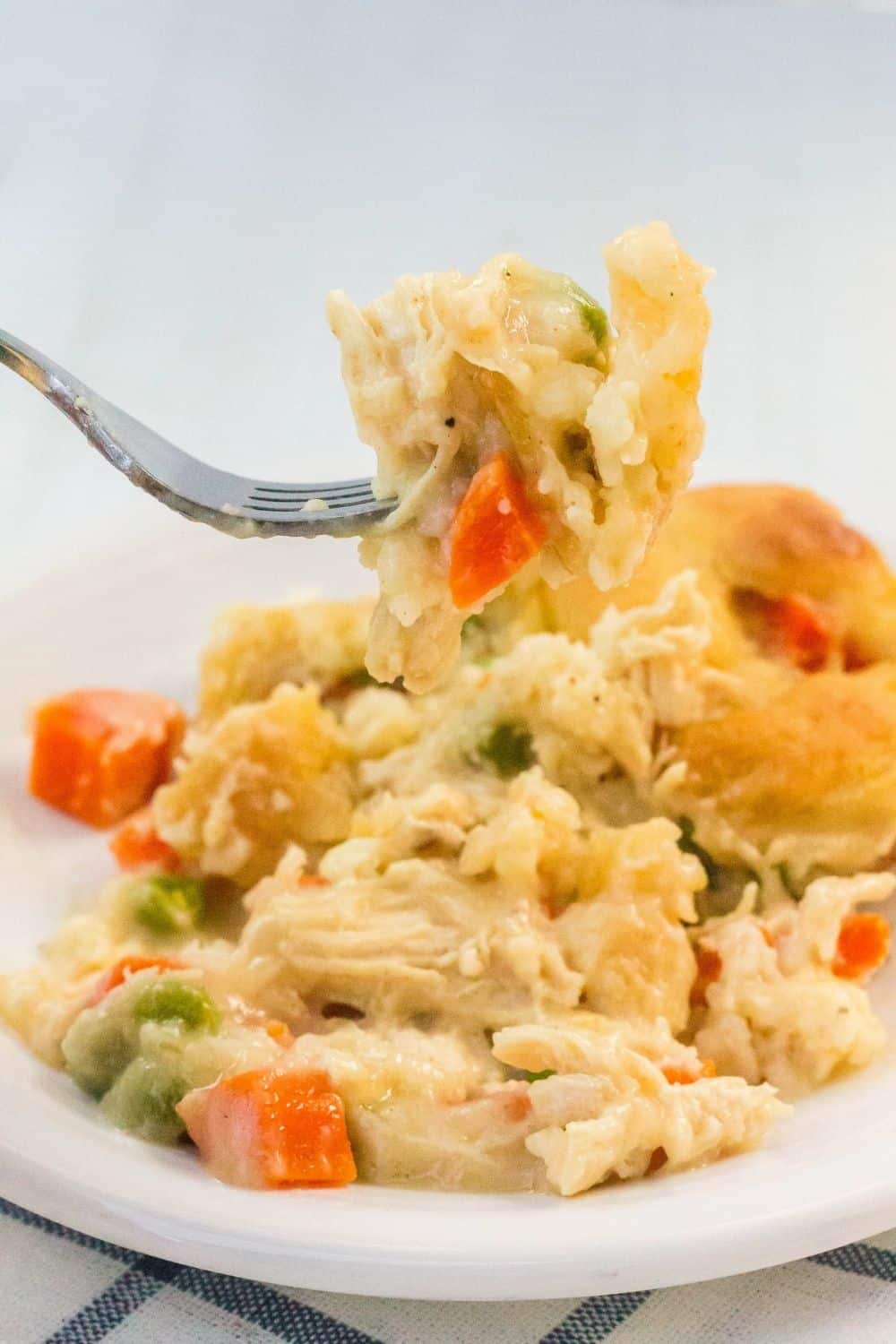 How to Make It:
(Full printable recipe is available below)
Prepare the baking dish. First, you'll add butter to a 9×13 baking dish and preheat it along with the oven until the butter melts. Once melted, remove from the oven and add chicken, carrots, and peas on top of the melted butter.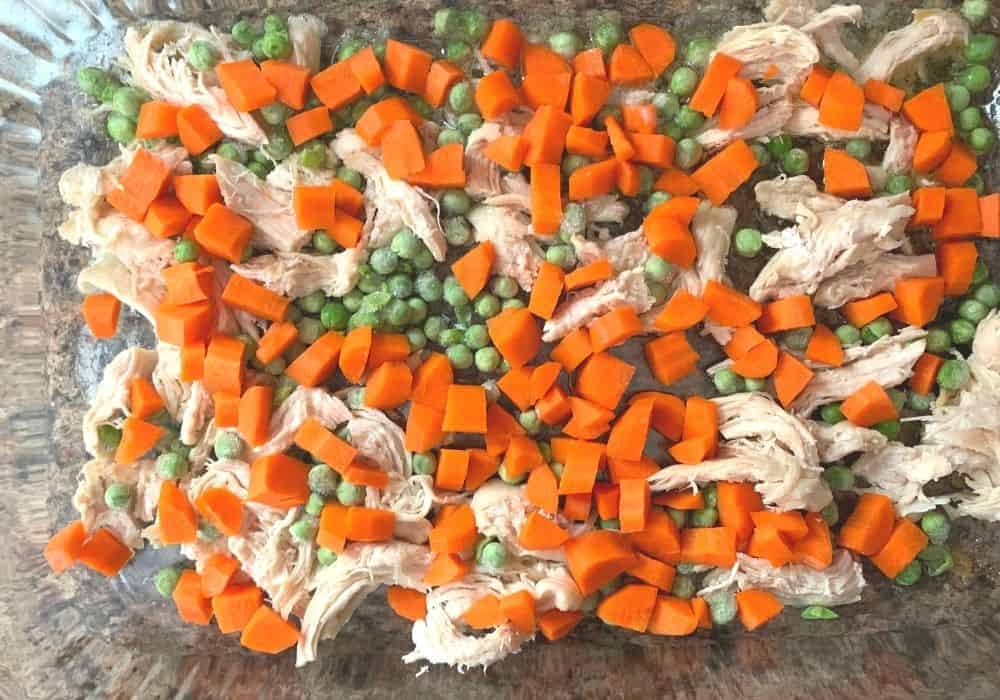 Make the dumplings mixture. Next, you'll whisk the flour and the milk and pour it over the chicken, carrots and peas. Do not stir.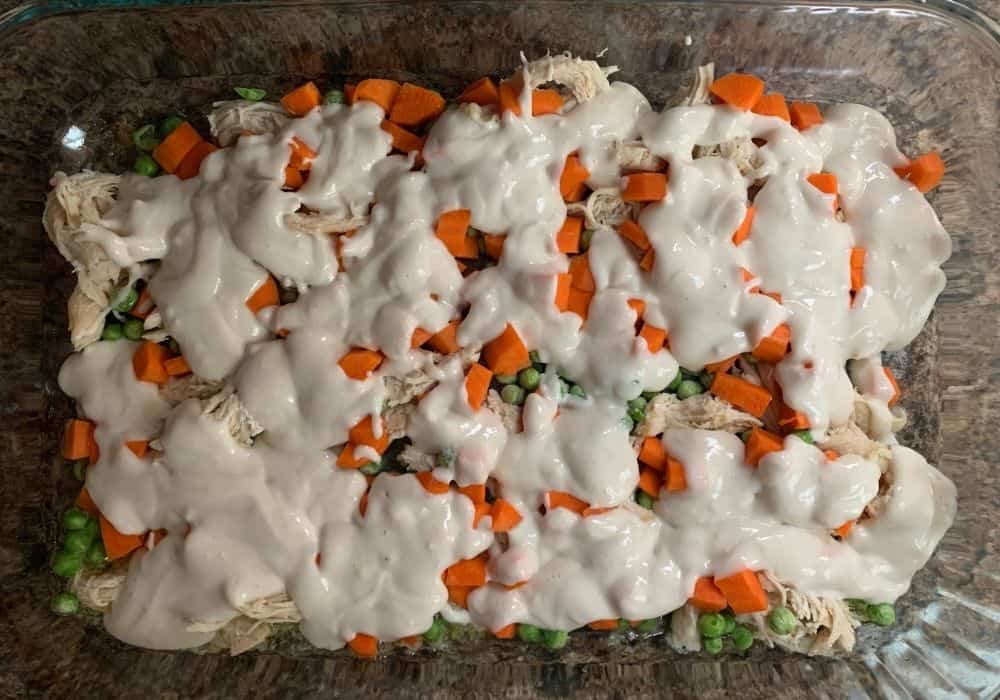 Make the gravy. Then, you'll whisk the cream soup and chicken broth and pour over the dumpling mixture. Again, do not stir.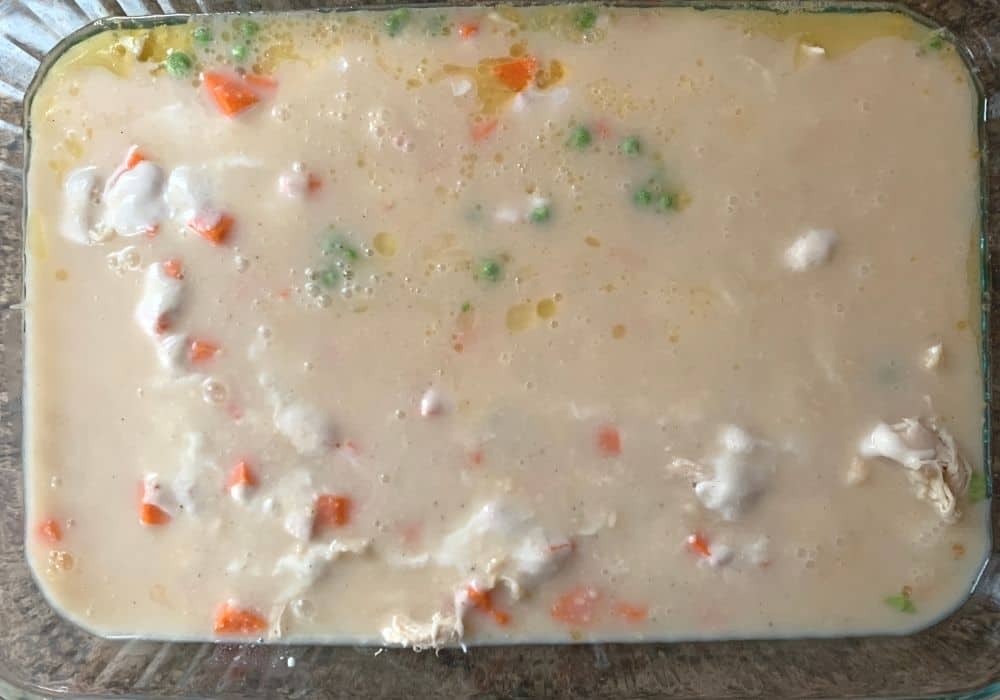 Bake the casserole. Last, you'll bake the chicken and dumplings in the oven for 40-50 minutes until the dumplings form and start to brown. Cool slightly (the sauce/gravy will thicken as it cools) and serve.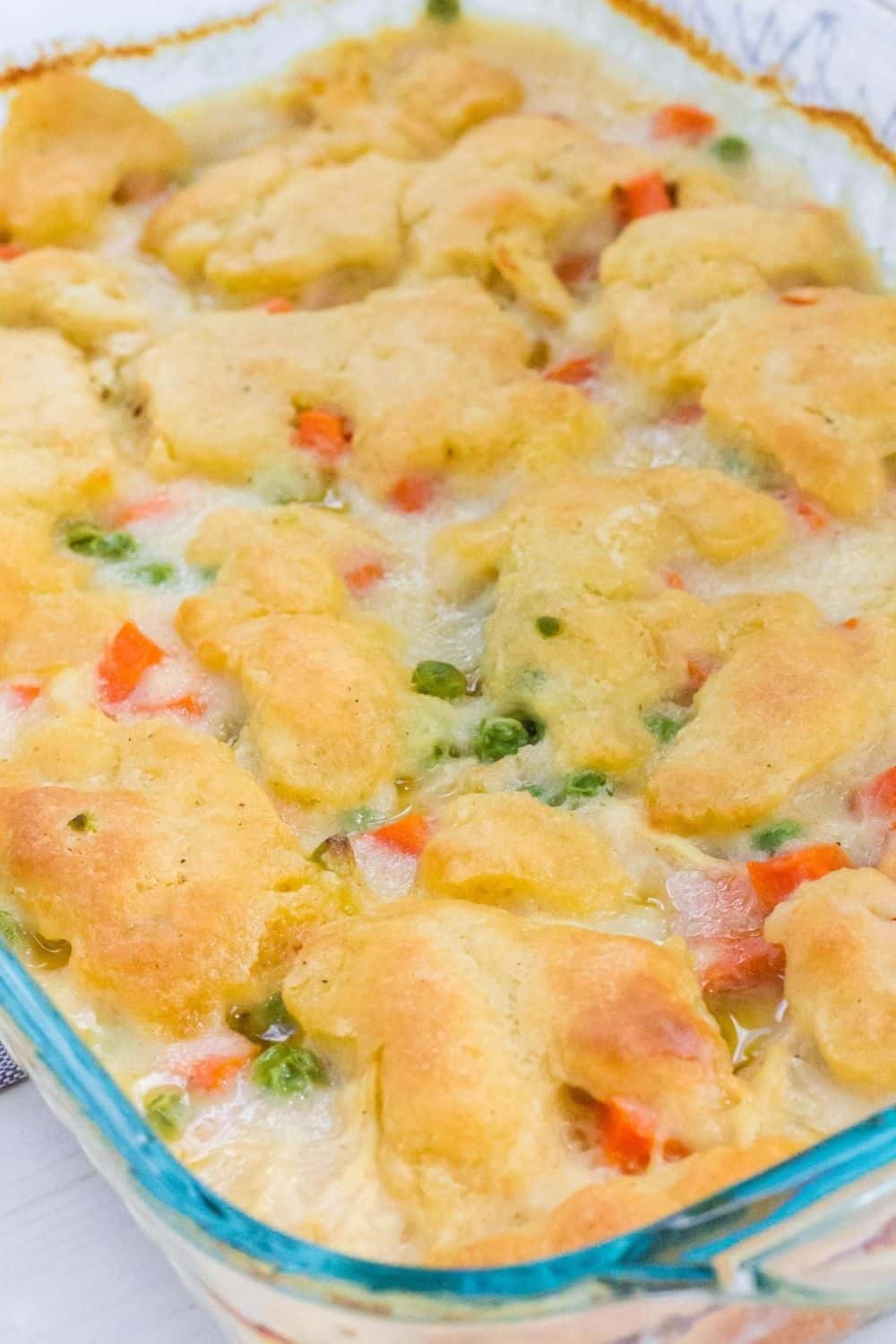 Notes and Adaptations:
Recommended Equipment: