This old-fashioned apricot nectar cake is as easy as can be!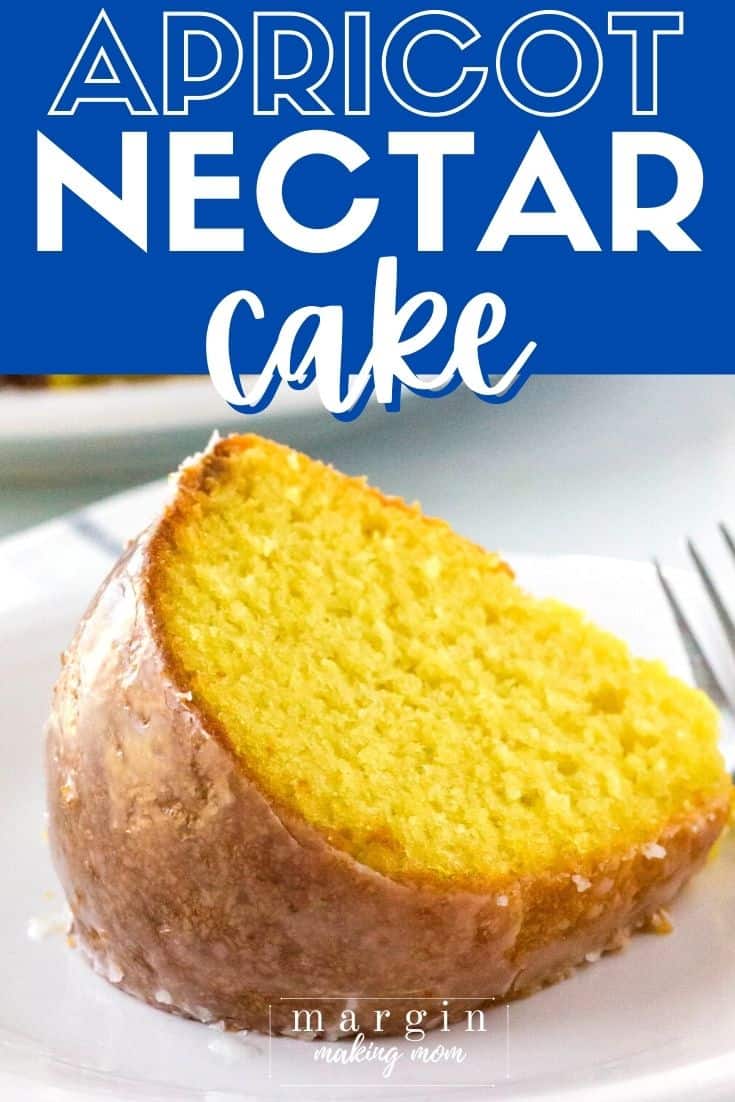 Everyone will be asking for the recipe when you serve this apricot nectar cake–it's a southern favorite!
Note: This post may contain affiliate links for your convenience. If you make a purchase, this site may receive a small commission at no additional cost to you. You can read my full disclosure policy here.
Growing up in the south, I've learned that the best recipes are the ones that get passed down from generation to generation, ensuring there will always be someone bringing the beloved dish to the family reunion or church potluck.
The reality is, everyone should have a special dessert recipe in their pocket that can be made quickly, easily, and that is sure to please all who eat it. One that you're "known for" and that others always request the recipe for.
This apricot nectar cake is exactly that!
Not only is it a bright and cheery dessert, but it's exceedingly simple. You can serve it as-is or dress it up with some fresh berries and whipped cream.
More Delicious Bundt Cake Recipes You'll Love: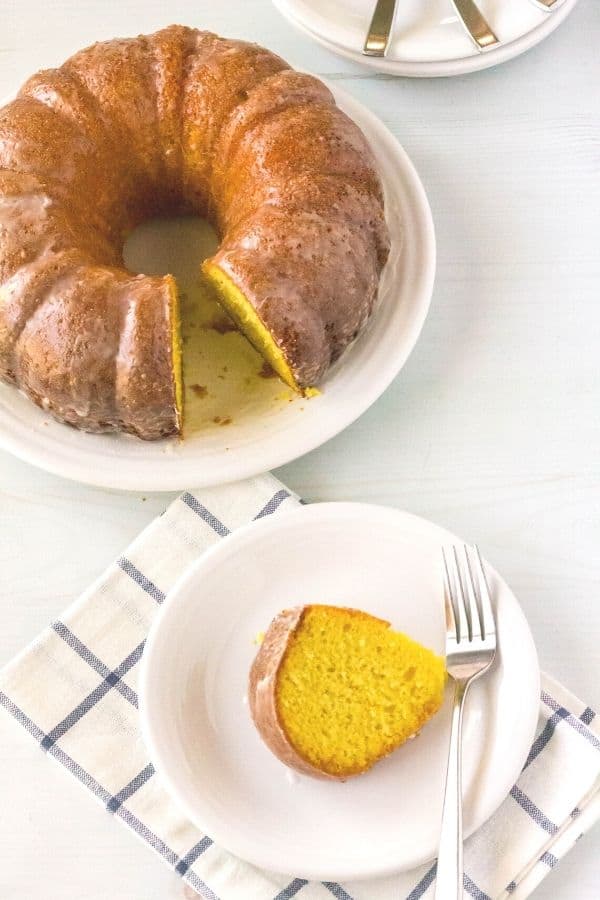 Apricot Nectar Cake Made with a Cake Mix
This apricot nectar cake is super easy to make because it starts with a cake mix!
I use a lemon cake mix, which is the traditional way of preparing this cake. I happen to love lemon desserts, so this works out well.
If you aren't a fan of lemon, you can use a regular yellow cake mix instead, but it won't be quite the same.
The apricot nectar adds moisture and sweetness to the cake, plus a hint of flavor–but this cake does not have an overt apricot flavor.
So it's actually more like a lemon cake made with apricot nectar!
How to Make An Apricot Nectar Bundt Cake
It's really easy to make this southern favorite!
Ingredients You'll Need:
Lemon cake mix
Lemon Jello
Apricot nectar
Vegetable oil
Eggs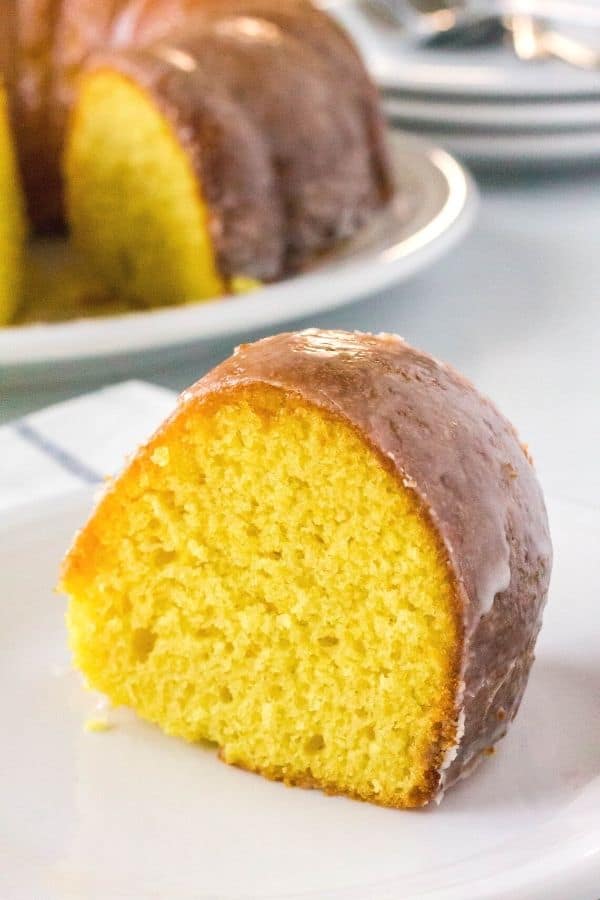 How to Make It:
(Full printable recipe is available below)
Make the batter. First, you'll combine all of the ingredients into the bowl of a stand mixer and mix them together on low speed. Then increase the speed for a couple of minutes to beat well.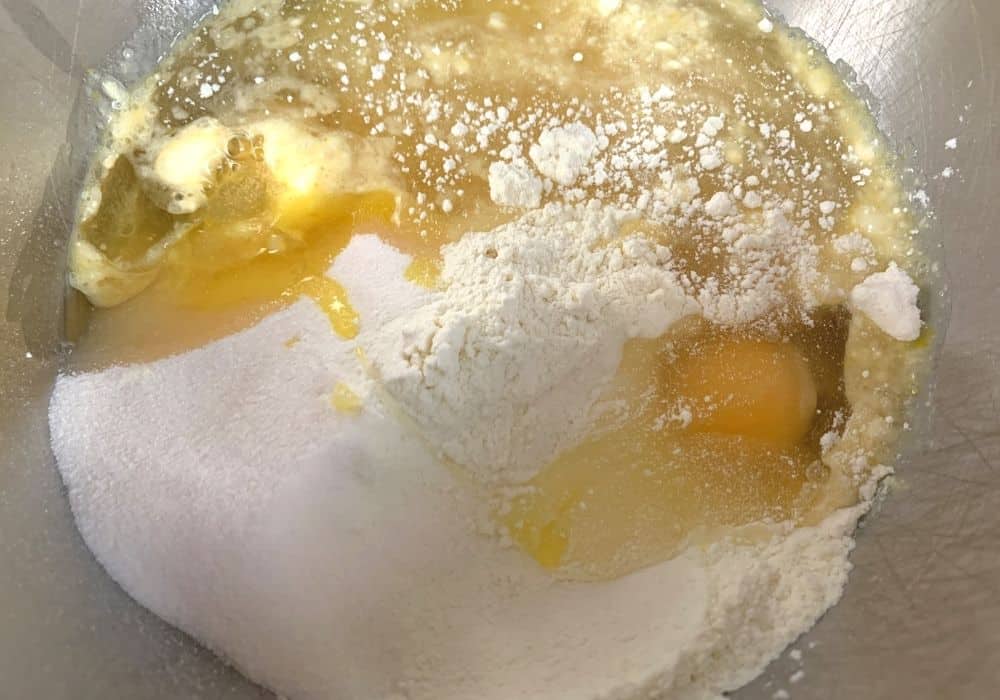 Bake. Next, you'll pour the batter into a greased bundt pan and pop it in the oven to bake.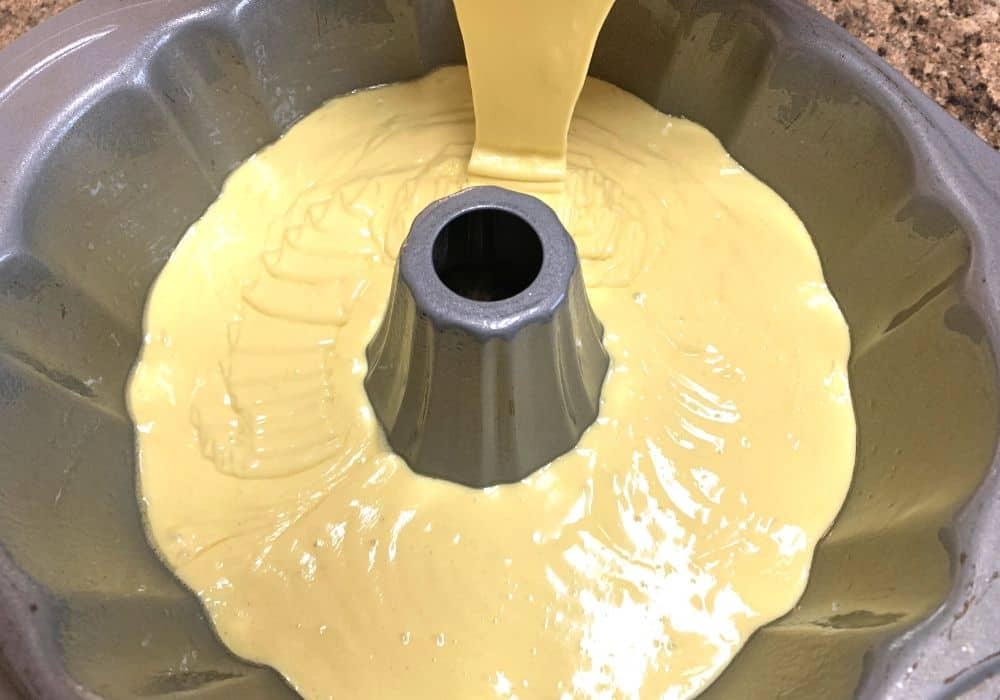 Glaze. Last, you'll brush a simple glaze onto the warm cake, allowing it to soak into the cake. The glaze will harden and form a perfect, satiny finish over the cake. It's dreamy!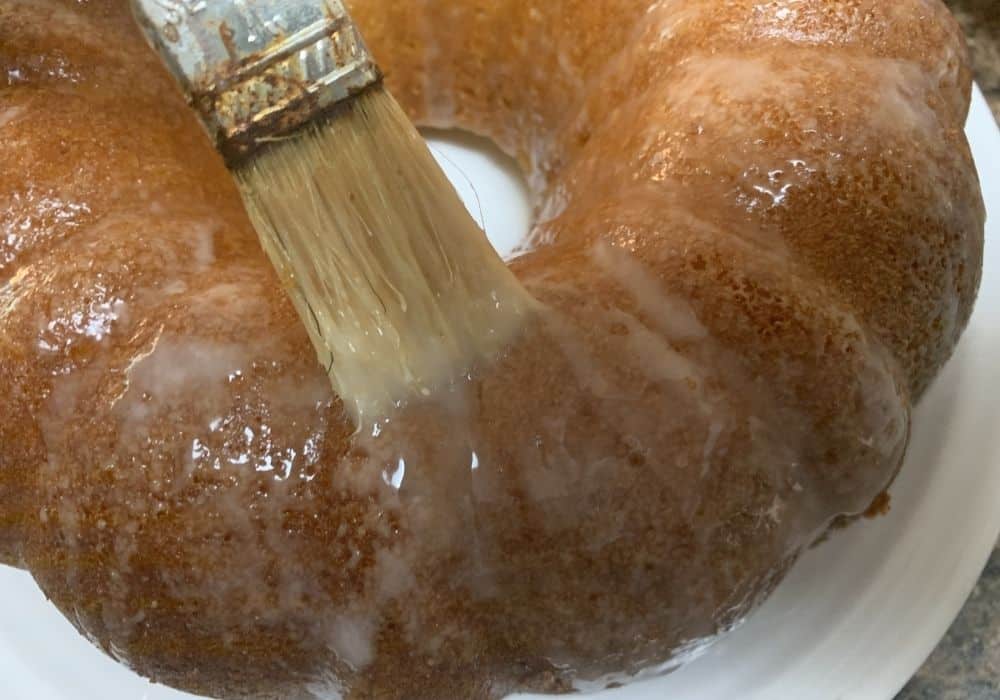 Where Do I Find Apricot Nectar in the Grocery Store?
Apricot nectar can most often be found in the juice aisle of the grocery store. Common brands include Jumex, Kern's, and Goya.
Jumex nectar is typically sold in an aluminum can (like a soda can). Kern's apricot nectar is sold in both larger plastic juice bottles and packages of smaller cans of nectar. Goya nectar can be found in both cans and glass bottles.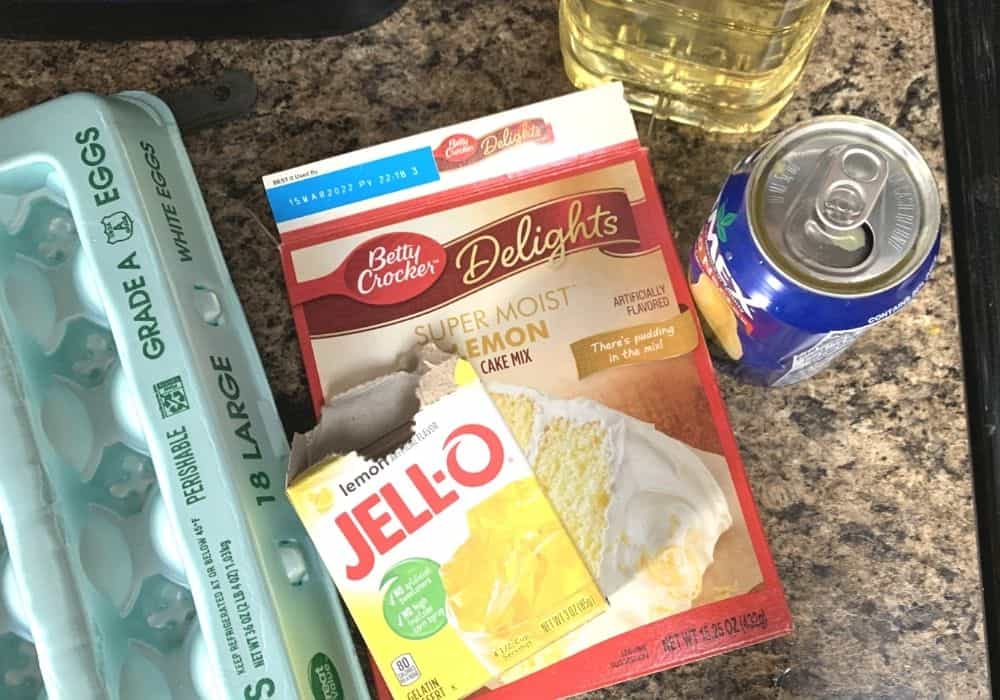 Substitutes for Apricot Nectar in Cake
If you can't find apricot nectar in stores near you, don't despair! Although you can order it in bulk from Amazon, it definitely costs more that way. However, there are some readily available substitutes that will work just fine.
Instead of apricot nectar, you can use mango nectar or peach nectar, which may be easier to find in your local grocery store.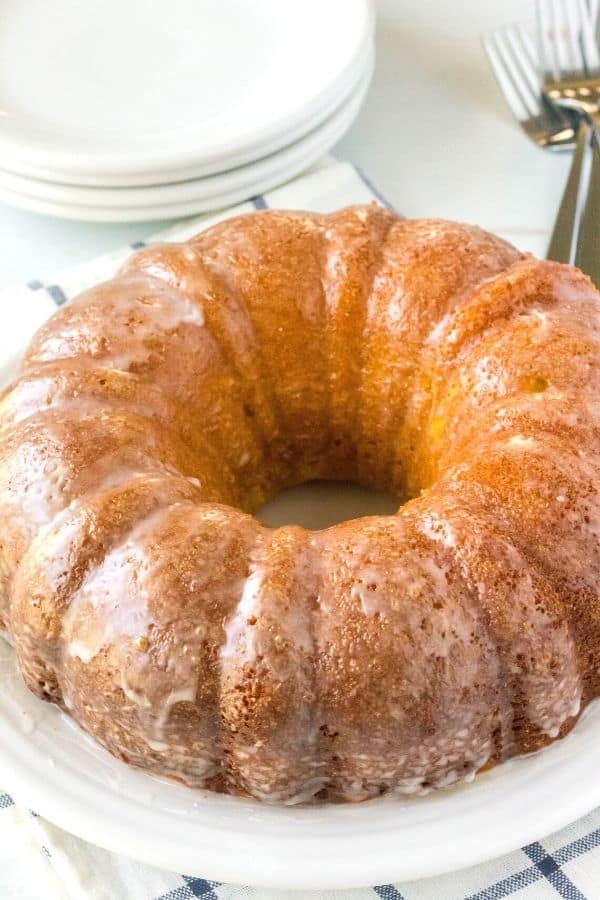 Notes and Adaptations:
Since this recipe only calls for 1 cup of nectar, you'll likely have some leftover. You can pour the remaining apricot nectar into a freezer-safe container and freeze it.
Although I prefer to brush the glaze over the cake so the cake is fully covered, you can also drizzle it over the cake instead.
Recommended Equipment: