Lemon pie filling and a simple homemade cake batter magically combine to make a tasty and incredibly easy lemon cobbler recipe.
You are going to love this easy-prep magic lemon cobbler dump cake recipe.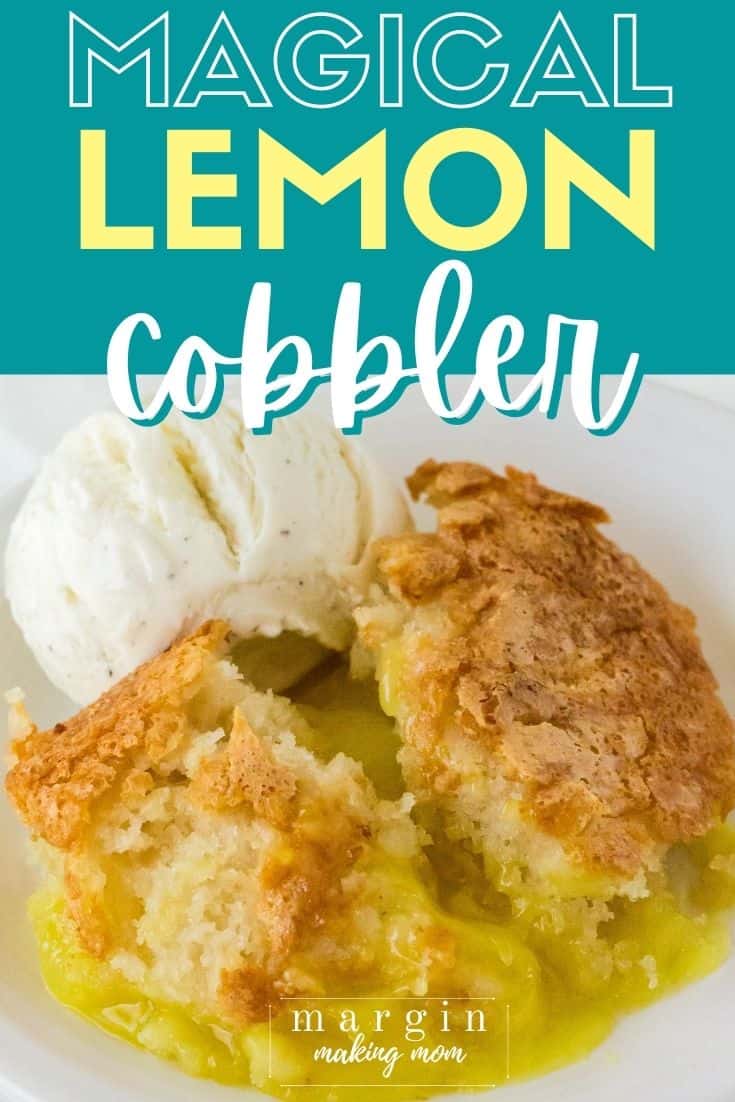 Note: This post may contain affiliate links for your convenience. If you make a purchase, this site may receive a small commission at no additional cost to you. You can read my full disclosure policy here.
Fall is all about pumpkin, and peppermint takes the stage at Christmas. Lemon desserts are a must in spring. They are bright and tart and wake up your mouth.
And easy lemon pie filling desserts are the perfect companion to budding trees and blooming flowers!
This lemon cobbler is a springtime version of one of my favorite fall desserts, pumpkin cobbler. The concept is similar, but instead of earthy pumpkin we're using sunny lemon.
Lemon cobbler is a simple recipe that only takes a few minutes to prepare. Lemon pie filling is the secret shortcut to this tasty homemade cobbler that will have everyone who tries it begging for the recipe.
More Lemon Desserts You'll Love: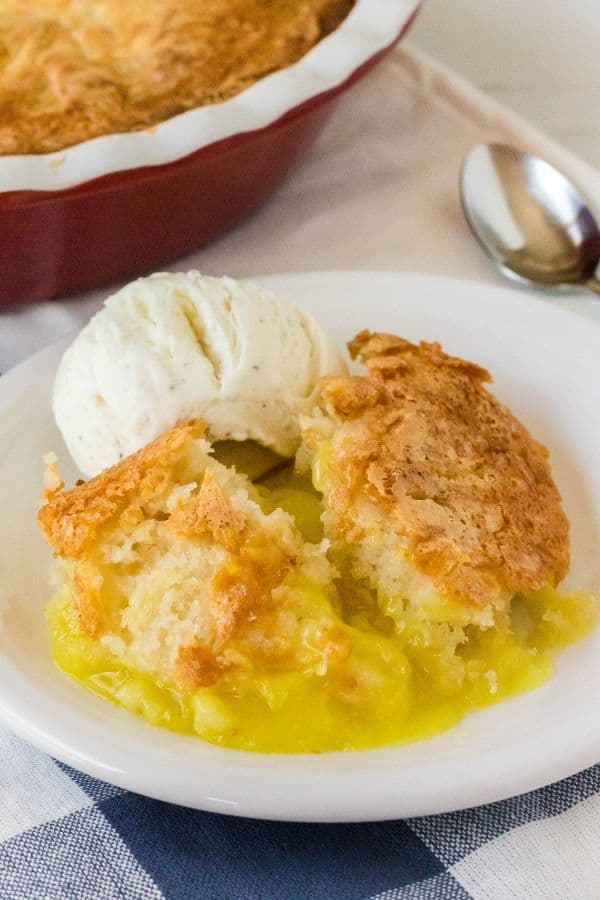 How to Make Magic Lemon Cobbler
Something magical happens when you make lemon cobbler dump cake.
Melt butter in a pie dish and layer it with a simple batter and lemon pie filling but DON'T stir! I promise that you don't need to.
As this simple dessert bakes, something magical happens. When it comes out of the oven, you will dig your spoon through a slightly crunchy and sweet cake layer and into a luscious lemon custard layer.
You will love every bite and this will be your go-to recipe for every spring event.
How to Make Lemon Cobbler Dump Cake
It's really easy to make this dump and bake lemon pie filling dessert.
Ingredients You'll Need:
Butter
Self-rising flour
Granulated sugar
Milk
Lemon extract
Vanilla extract
Lemon pie filling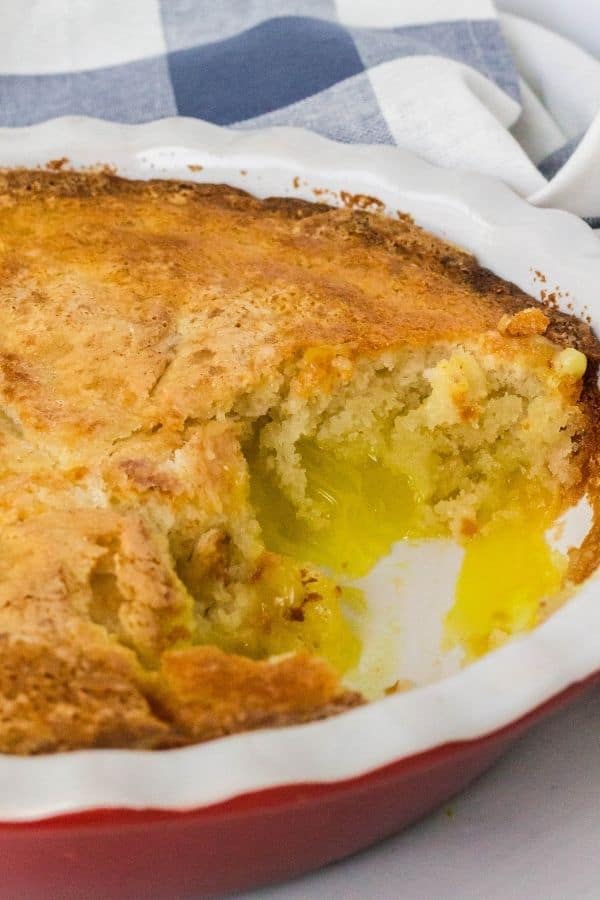 How to Make It:
(Full printable recipe is available below)
Prepare the Pie Dish. First, you'll preheat the oven to 350F. Put the cut-up butter into a deep-dish pie pan and place it in the oven to melt the butter.
Make the Batter. While the butter is melting, go ahead and mix up the batter, whisking until smooth.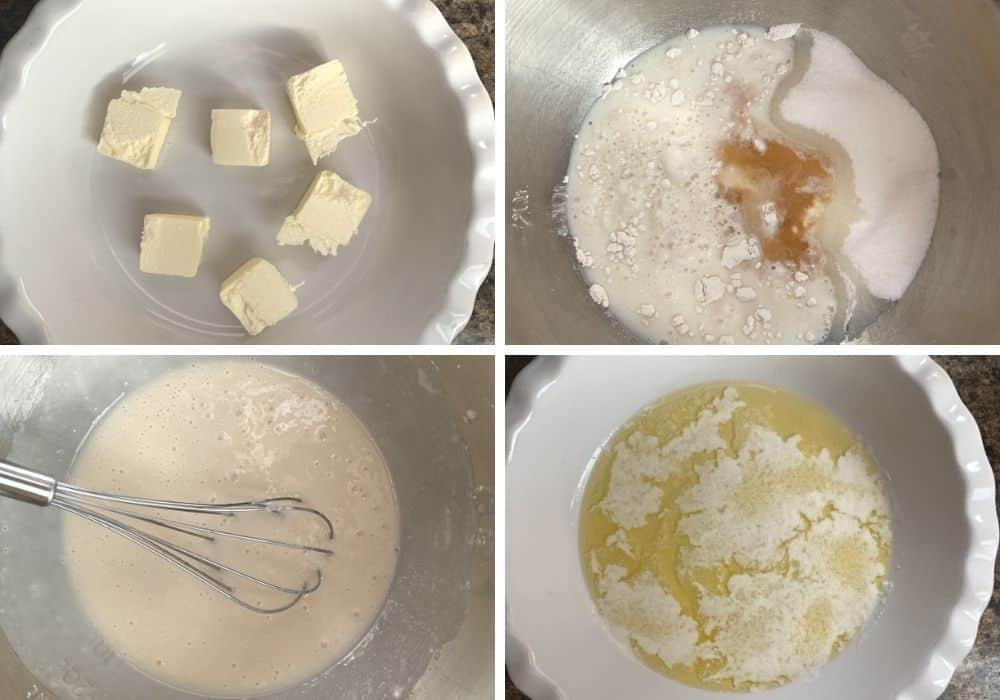 Once the butter is melted, pour the batter over the melted butter. The batter will sink to the bottom. DO NOT STIR!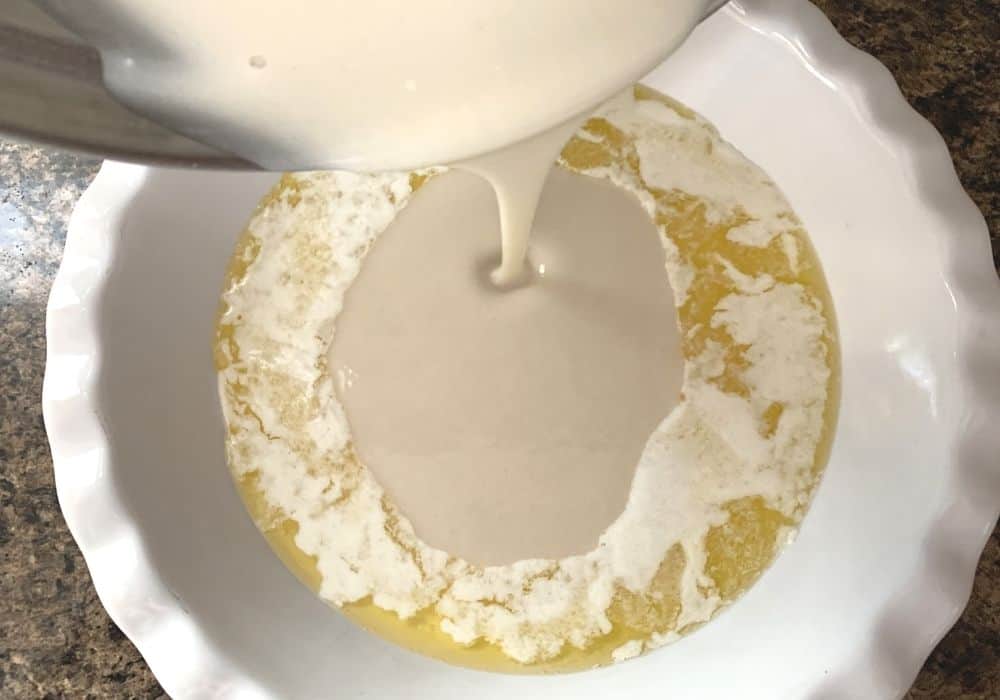 Add the Pie Filling. Then, you'll spoon the pie filling over the batter. Again, DO NOT STIR!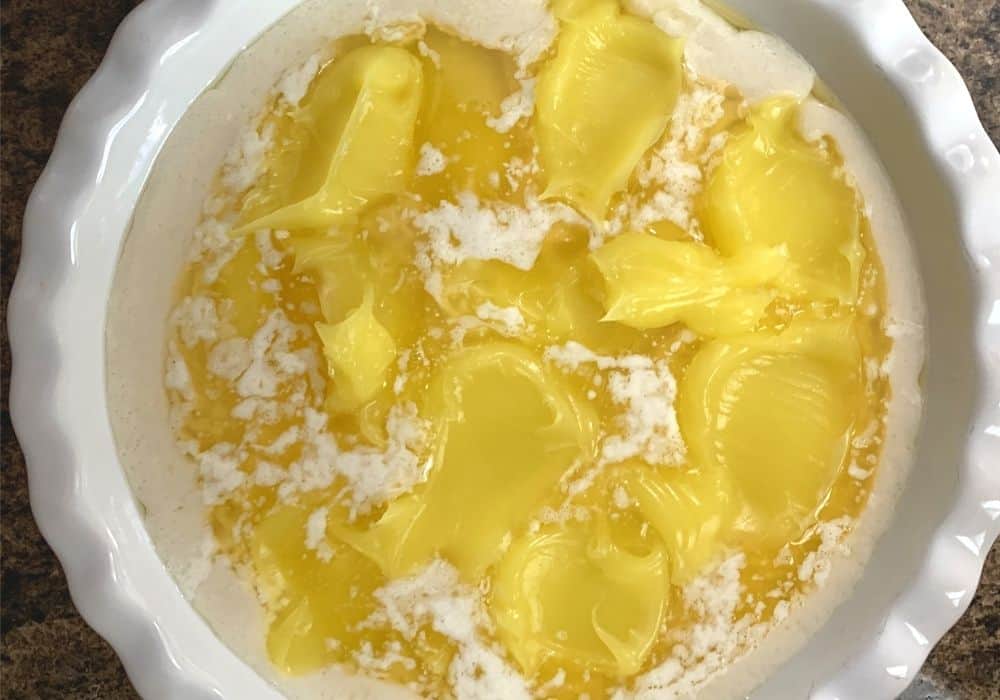 Bake and Serve. Last, you'll sprinkle with the remaining sugar.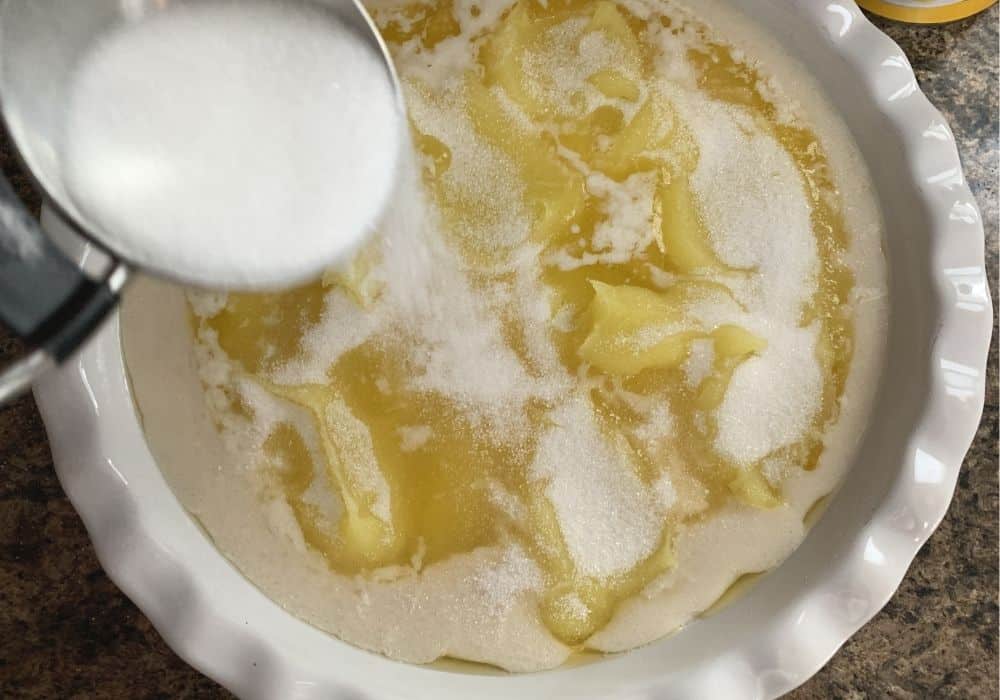 Bake for 50-55 minutes until golden brown. Serve warm with whipped cream or ice cream.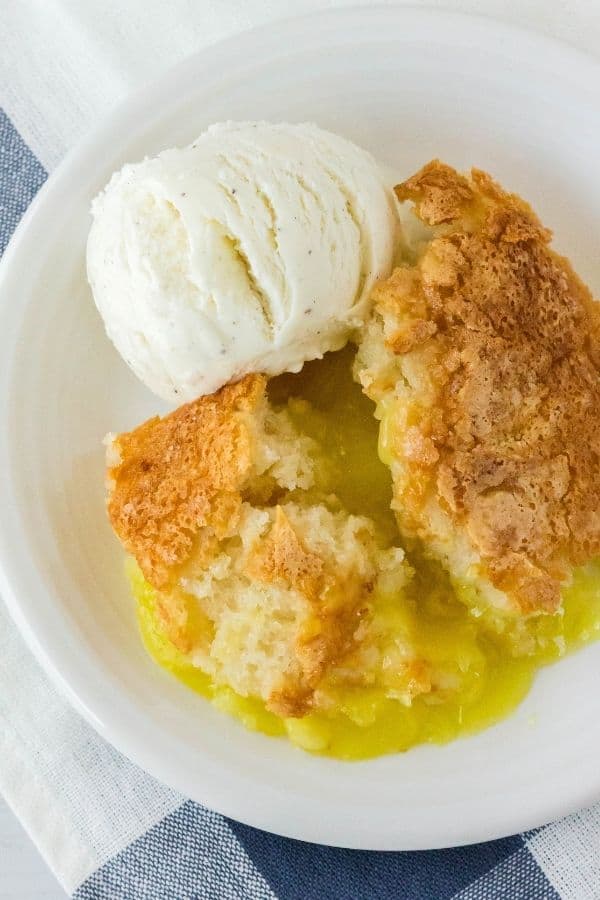 Notes and Adaptations:
Do NOT stir after you add the batter or the pie filling. Everything will magically combine as the magic lemon cobbler bakes.
Recommended Equipment: