Italian Sour Cream Cookies are tender and cake-like and can be decorated for any holiday or occasion.
Gather the whole family to make a batch of sour cream cut out cookies with a slightly sweet flavor and a hint of warm cinnamon. Everyone is going to love these cookies.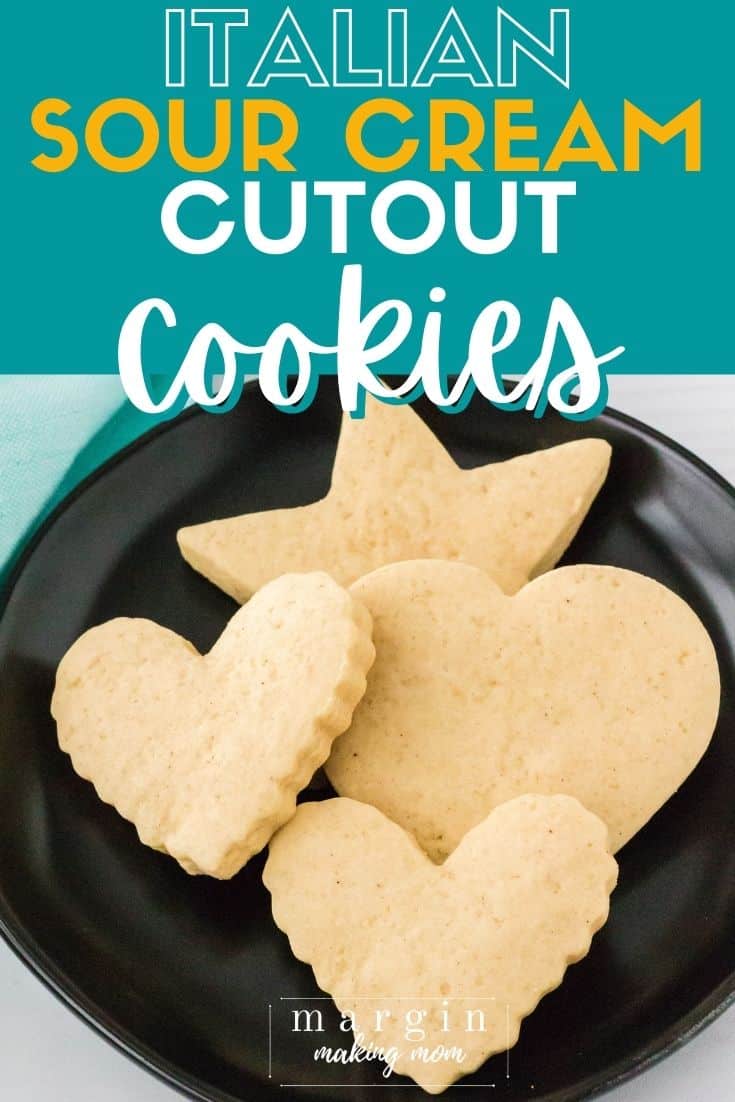 Note: This post may contain affiliate links for your convenience. If you make a purchase, this site may receive a small commission at no additional cost to you. You can read my full disclosure policy here.
These sour cream sugar cookies are the type of cookies that bind families together.
I can imagine grandmothers having a plate piled high with these cookies and some old-fashioned snickerdoodles. These are the type of cookies that are perfect for making memories with your children.
Cookies made with sour cream have a sweet flavor with a the slightest hint of tang, plus a tender cake-like texture. They are loved by everyone, young and old.
The dough comes together easily enough and the kiddos will love to help with rolling the dough and cutting out the fun shapes.
Once the sugar cookies are baked, gather the whole family for a decorating party! Top them with buttercream frosting and add seasonal sprinkles to match any occasion–or you can leave them plain, too!
More Easy Cookie Recipes: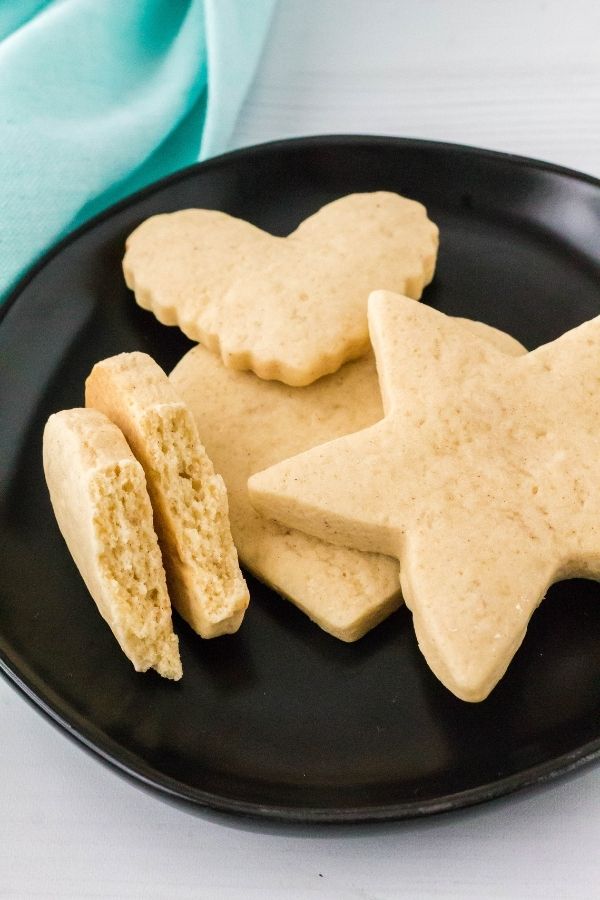 Italian Sour Cream Cookies for Any Holiday
These sour cream cookies are likely the most versatile cookies you will ever make.
A bit of cinnamon and almond extract give these cookies a subtle yet delicious flavor, but it's not an overwhelmingly "Christmas" flavor.
They're not as cloyingly sweet as sugar cookies can be sometimes, which means they're great base cookies for icing.
By swapping out the shapes and decorations that you use, you can create a cookie that's perfect for Easter, Independence Day, baby showers, bridal showers, birthday parties, Thanksgiving, Christmas and everything in between!
But let's be honest–you don't need an excuse to make these. These tender cookies made with sour cream speak for themselves when you sink your teeth into the first bite.
Using sour cream in baking helps to create a more tender finished product–which is why I use it in my sour cream banana bread, chocolate sour cream pound cake, my doctored-up Jiffy cornbread, and sour cream peach pound cake!
How to Make Sour Cream Cut Out Cookies
It's really easy to make these old-fashioned Italian sour cream cookies.
Ingredients You'll Need:
Butter
Granulated sugar
Sour cream
Egg
Vanilla extract
Almond extract
All-purpose flour
Baking powder
Baking soda
Salt
Ground cinnamon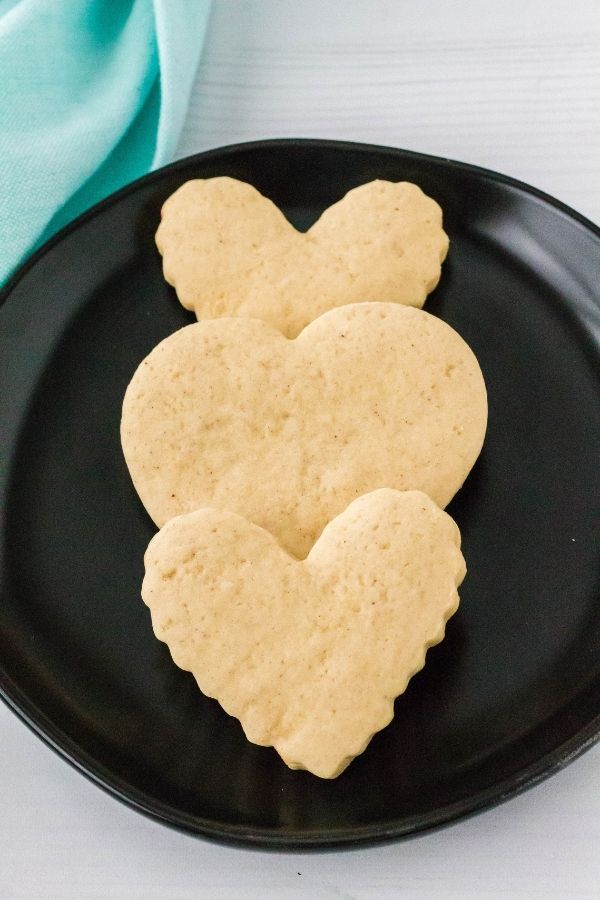 How to Make It:
(Full printable recipe is available below)
Make the Dough. First you'll cream together the butter and sugar and then add the sour cream, egg, vanilla extract, and almond extract until well-combined. Combine the dry ingredients in a seperate bowl and gradually mix into the wet ingredients until a soft dough forms.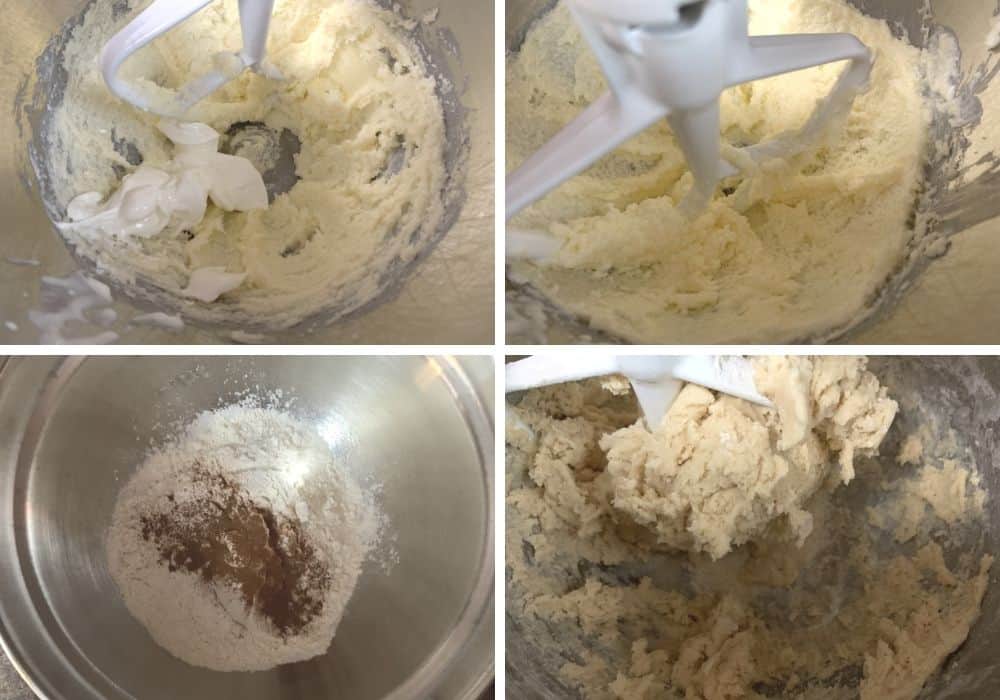 Chill the Dough. Next you'll roll out the dough between two sheets of parchment paper and let it chill for about 30 minutes.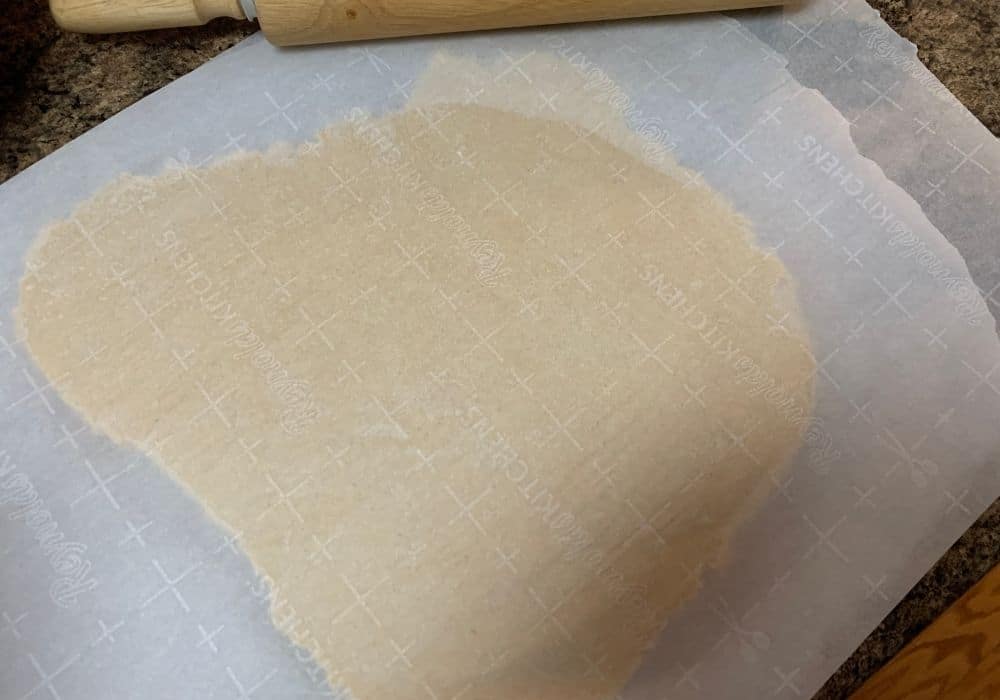 Cut and Bake. Last, you'll use cookie cutters to cut out shapes.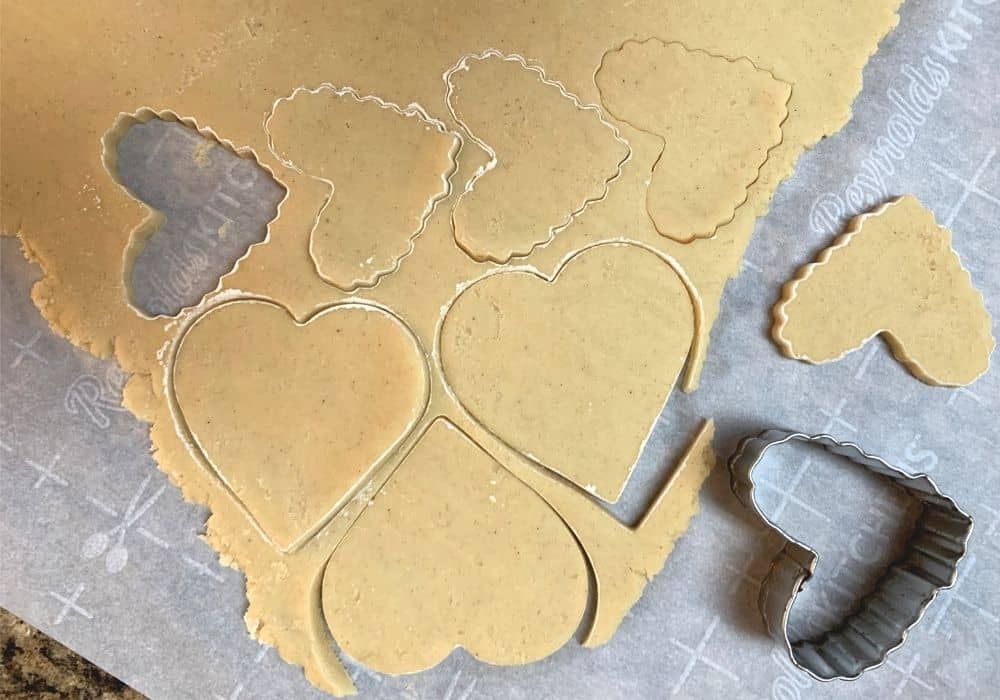 Bake them in a 350°F oven for 8-10 minutes until the edges are golden. To keep your cookies soft and chewy, be sure to not overbake them!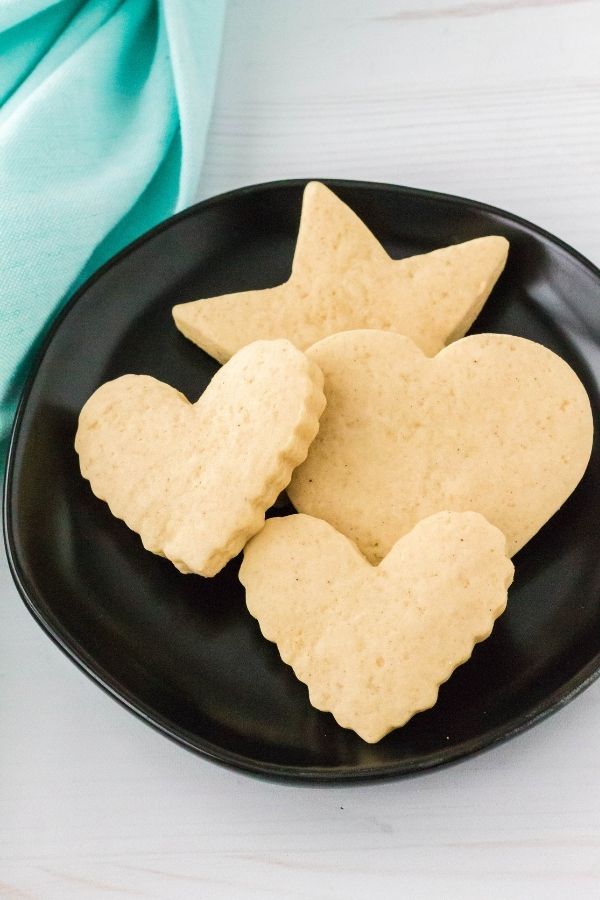 Notes and Adaptations:
You can easily double this recipe if desired.
You can make this sugar cookie recipe with sour cream or you can substitute equal amounts of ricotta cheese.
Top with frosting and sprinkles to decorate these sour cream cut out cookies for any holiday.
Recommended Equipment: