Making sugar cookie cutouts with Bisquick is an easy shortcut for busy families!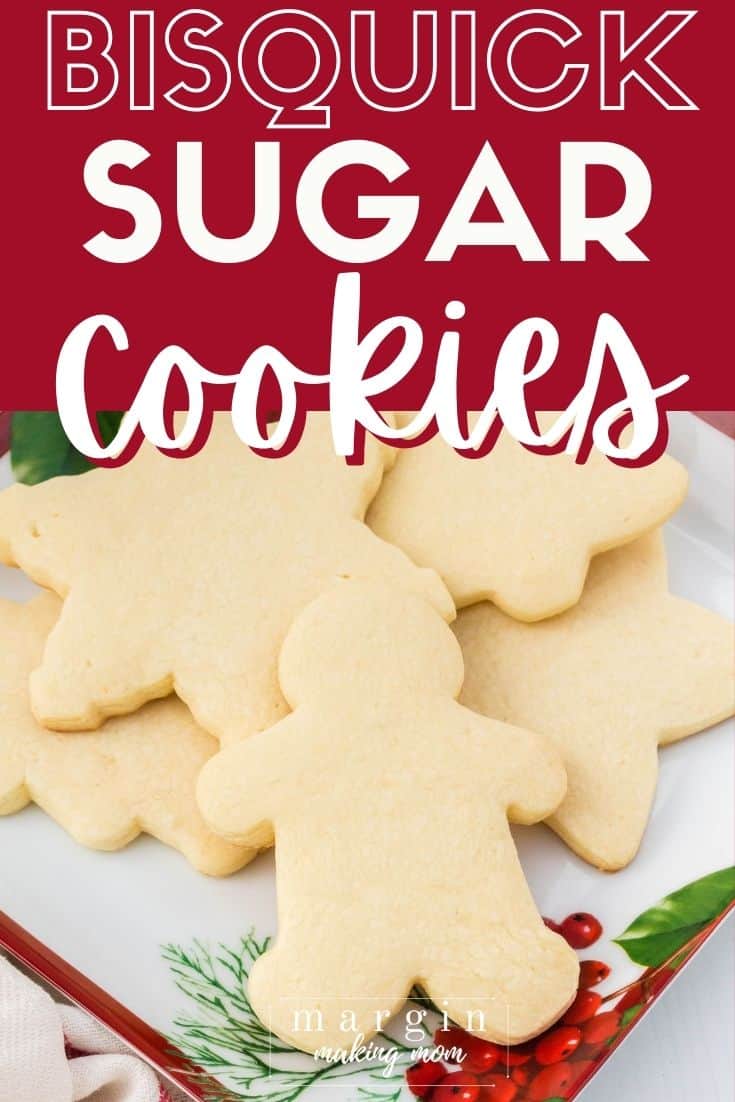 Making Bisquick sugar cookies is an easy way to enjoy cutout cookies for any holiday!
Note: This post may contain affiliate links for your convenience. If you make a purchase, this site may receive a small commission at no additional cost to you. You can read my full disclosure policy here.
If your kids are like mine, they probably adore making cutout sugar cookies.
It's a fun way to celebrate any holiday (not just Christmas), simply by having various shapes of cookie cutters.
Once I figured out how easy it was to make peanut butter cookies with Bisquick and chocolate chip cookies with Bisquick, I decided to try making Bisquick sugar cookies, because it's such a great shortcut.
I'm happy to report that the resulting cookies were soft, tasty, and best of all–easy!
You can decorate them with sprinkles, frosting, or just leave them plain–they're delicious either way!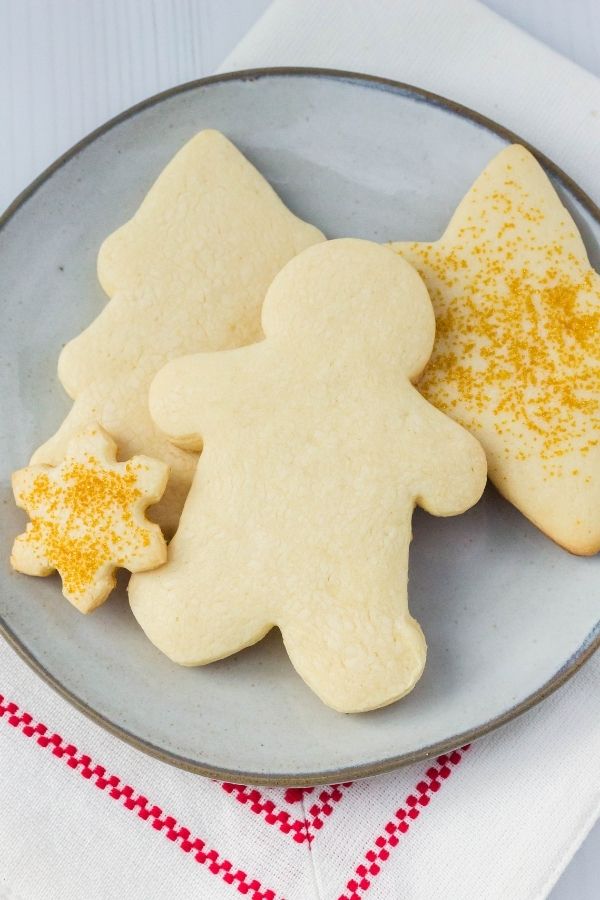 Making Sugar Cookies with Bisquick Baking Mix
The nice thing about using Bisquick baking mix to make cookies is that it cuts down on all of the dry ingredients needed.
Often, you need flour, baking powder, salt, baking soda, etc. to make a batch of homemade cookies.
But when you make sugar cookies with Bisquick, you just need one dry ingredient, and that's the baking mix! Not only do you save time by not having to measure out a bunch of different ingredients, but this is also perfect for people who may not have baking staples in their pantry.
Or, if you need a last-minute way to make a small batch of cookies for Santa on Christmas Eve, this is the recipe for you!
More Easy Cookie Recipes for the Holidays: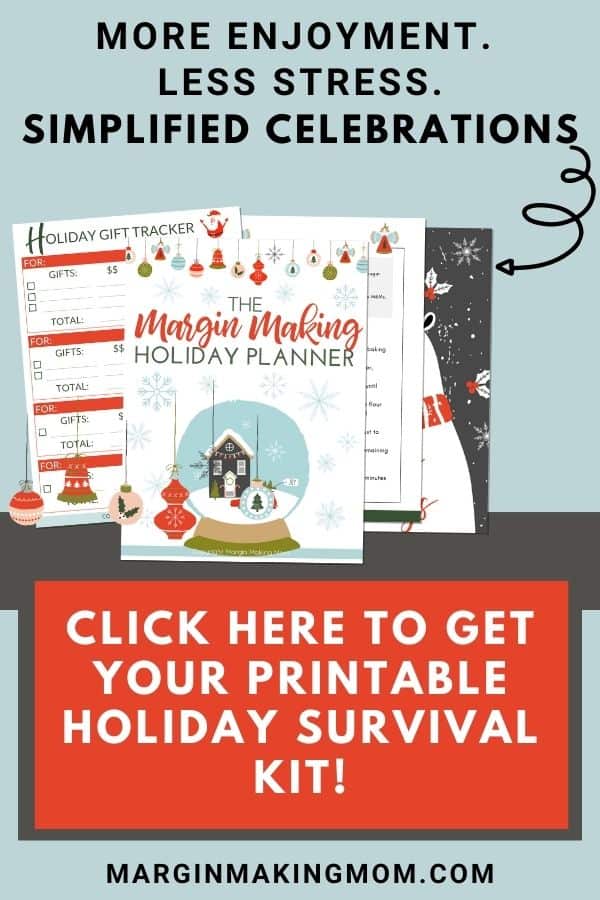 How to Make Bisquick Sugar Cookie Cutouts
It's really easy to whip up a batch of sugar cookie dough with Bisquick. You just need a few basic ingredients to enjoy warm, soft sugar cookies!
Ingredients You'll Need:
Butter
Confectioner's sugar
Vanilla extract
Almond extract
Egg
Bisquick baking mix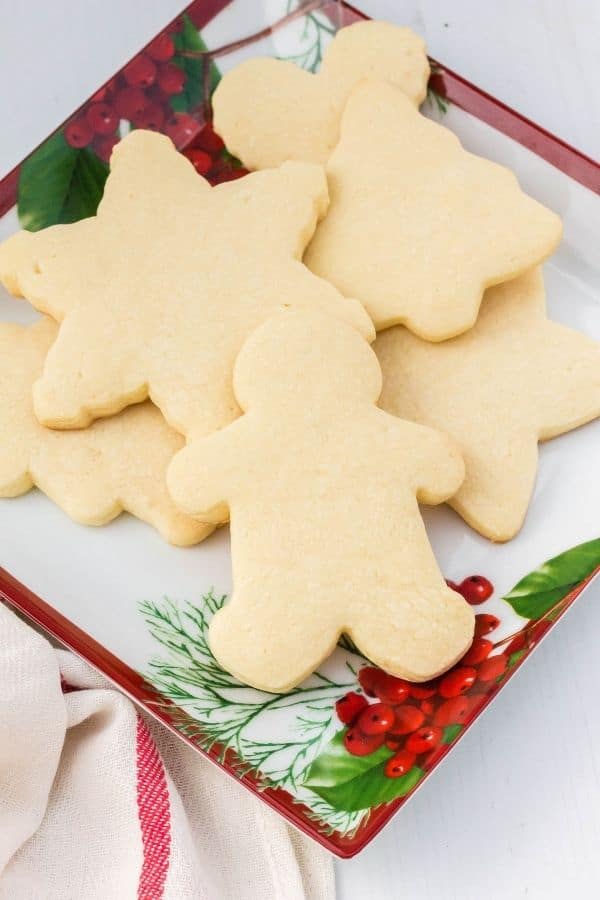 How to Make Bisquick Sugar Cookies:
(Full printable recipe is available below)
Cream butter and sugar. First, you'll mix together the softened butter and confectioner's sugar, along with vanilla and almond extracts and egg, mixing until combined.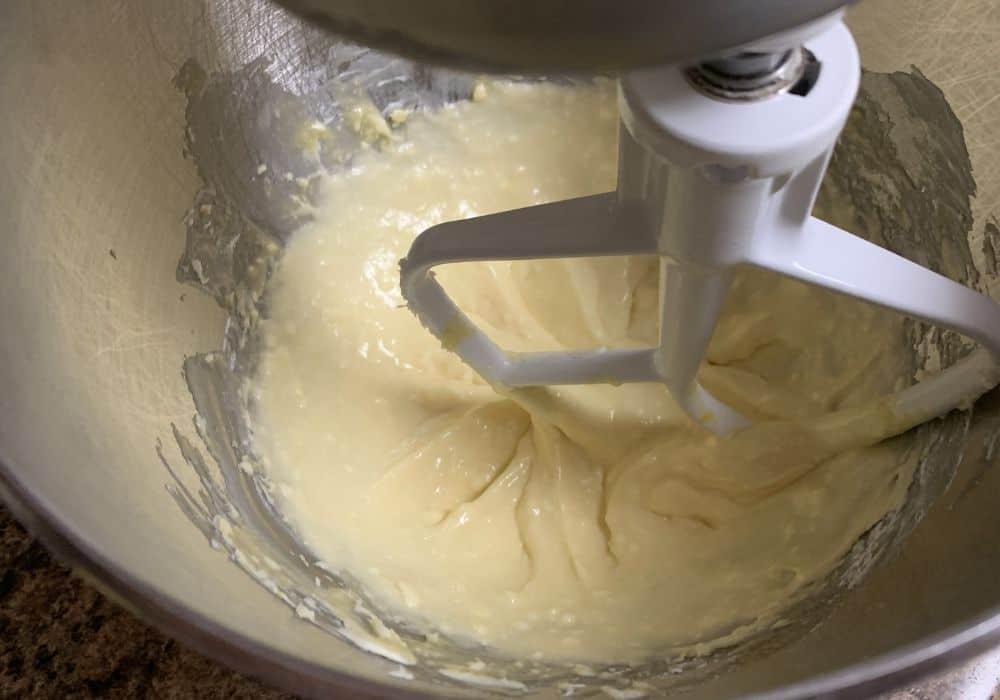 Add Bisquick. Next you'll add the Bisquick to the bowl, mixing just until it's incorporated and a soft dough forms.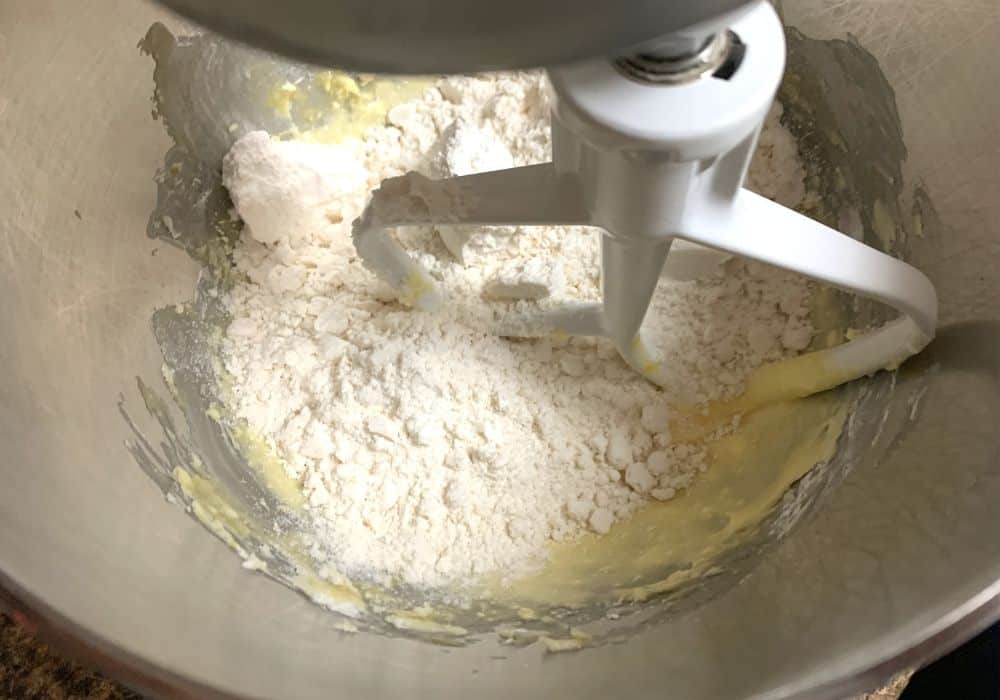 Roll and chill. Roll out the dough between two pieces of parchment paper. You want it to be about 1/4″ thick. Then transfer it to the refrigerator to chill for about an hour.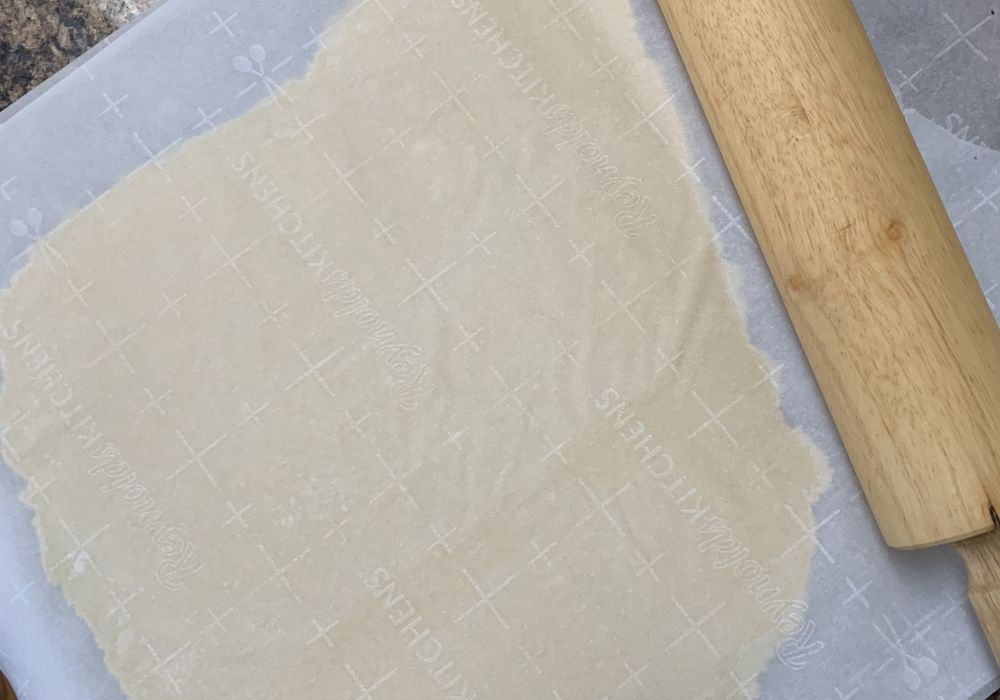 Cut, decorate, and bake. Use cookie cutters to cut out cookies. If desired, add sprinkles. Re-roll scraps of dough and repeat.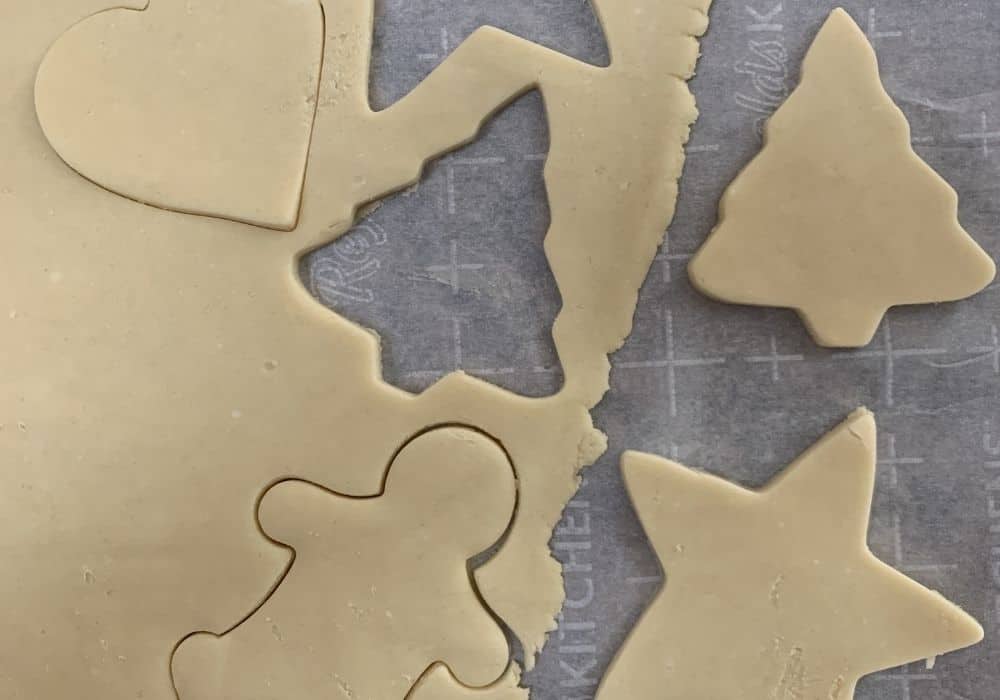 Bake them on a lined baking sheet for about 6-8 minutes, just until the edges are starting to turn golden.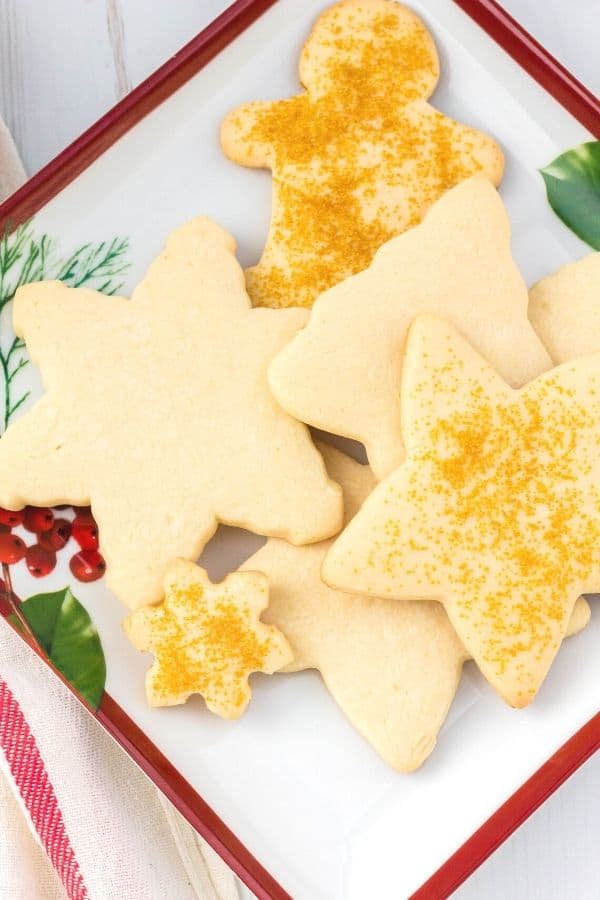 Notes and Adaptations:
The amount of cookies you'll get from a batch of dough depends on the size of your cookie cutters. We used cookie cutters that averaged about 3″ tall, and yielded about a dozen cookies. If needed, feel free to double the recipe (or use smaller cookie cutters) to make more cookies.
If you don't want to make cutout cookies, you can also roll the dough into balls, then flatten slightly when placing on the baking sheet. You will need to bake them for a couple more minutes in this case to ensure they bake in the center.
Recommended Equipment: