Move over breakfast! Your favorite pancake mix can make more than just pancakes. From savory to sweet, you'll find recipes to make with pancake mix for every meal.
You'll never run out of ideas for things to make with pancake mix with this ultimate list of recipes using pancake mix.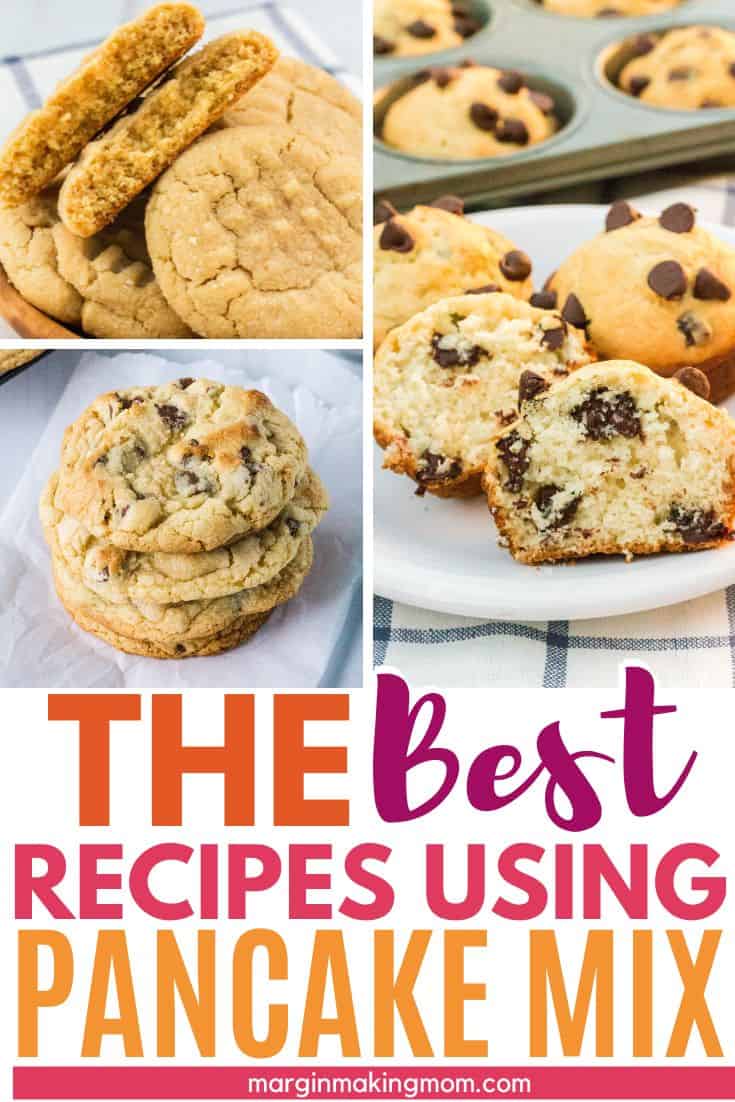 Note: This post may contain affiliate links for your convenience. If you make a purchase, this site may receive a small commission at no additional cost to you. You can read my full disclosure policy here.
Pancake mix is convenient to have on hand for easy and delicious pancakes–but there's so much more you can do with it besides whip up a batch of pancake batter!
Did you know there are loads of things to make with pancake mix that aren't pancakes?
Making pancakes using a mix is probably one of the first things I learned how to cook. I was able to make a flavorful breakfast for my family without a lot of measuring and mixing.
Having a little independence when learning to cook builds confidence, and a box of mix has been that building block for a lot of budding home cooks.
Pancake mix is a fairly inexpensive blend of flour, leavening agents and sugar, so it's the perfect springboard for all kinds of delicious recipes. The best part is, it keeps things simple!
So pull that package from the recesses of your pantry and get ready to put it to work–because I think you'll be using it more frequently once you see all the recipes you can make with pancake mix!
Whether you have a box of Bisquick baking mix, Krusteaz, Pearl Milling Company, Hungry Jack, or Mrs. Butterworth's mix, you're all set.
Or maybe you're someone who prefers to make your own homemade pancake mix? No problem! You can use that for these recipes too.
Saturday morning may never be the same!
What Can I Make With Pancake Mix?
Get ready to go beyond the basic pancake recipe and be wowed by this versatile ingredient.
These recipes using pancake mix range from sweet to savory and will have you asking yourself why you waited so long to experiment with other things to make with this handy mix.
Add in some basic pantry staples, like peanut butter, chocolate chips, cream cheese, and brown sugar, and your box of mix will be transformed into delicious treats.
Whether you want fluffy cinnamon rolls, easy muffins, soft and chewy chocolate chip cookies, or a savory meal, we've got you covered!
Recipes Using Pancake Mix
These fantastic recipes are made with pancake mix, so they're easy to whip up while still tasting delicious.
Tips For Using Pancake Mix in Other Recipes
Pancake mix is a great staple to keep on hand in your pantry and while it's so easy to work with, here are a few tips to make sure everything goes as planned.
Sift The Mix – The dry ingredients in mixes can sometimes get lumpy, which can prevent the ingredients from distributing evenly. In some cases, sifting the mix before using can prevent any issues.
Use Dairy – If your baking recipe calls for water, feel free to substitute milk (or plant-based milk) or sour cream in the recipe. It will add creaminess and richness.
Don't Overmix – Mix enough to incorporate all the ingredients without overdoing it. Overmixing can lead to a tougher texture.
More Easy Recipes You'll Love:
We all need more easy recipes in our lives! These lists will give you plenty of options, so you'll always have simple dinner and dessert ideas at the ready.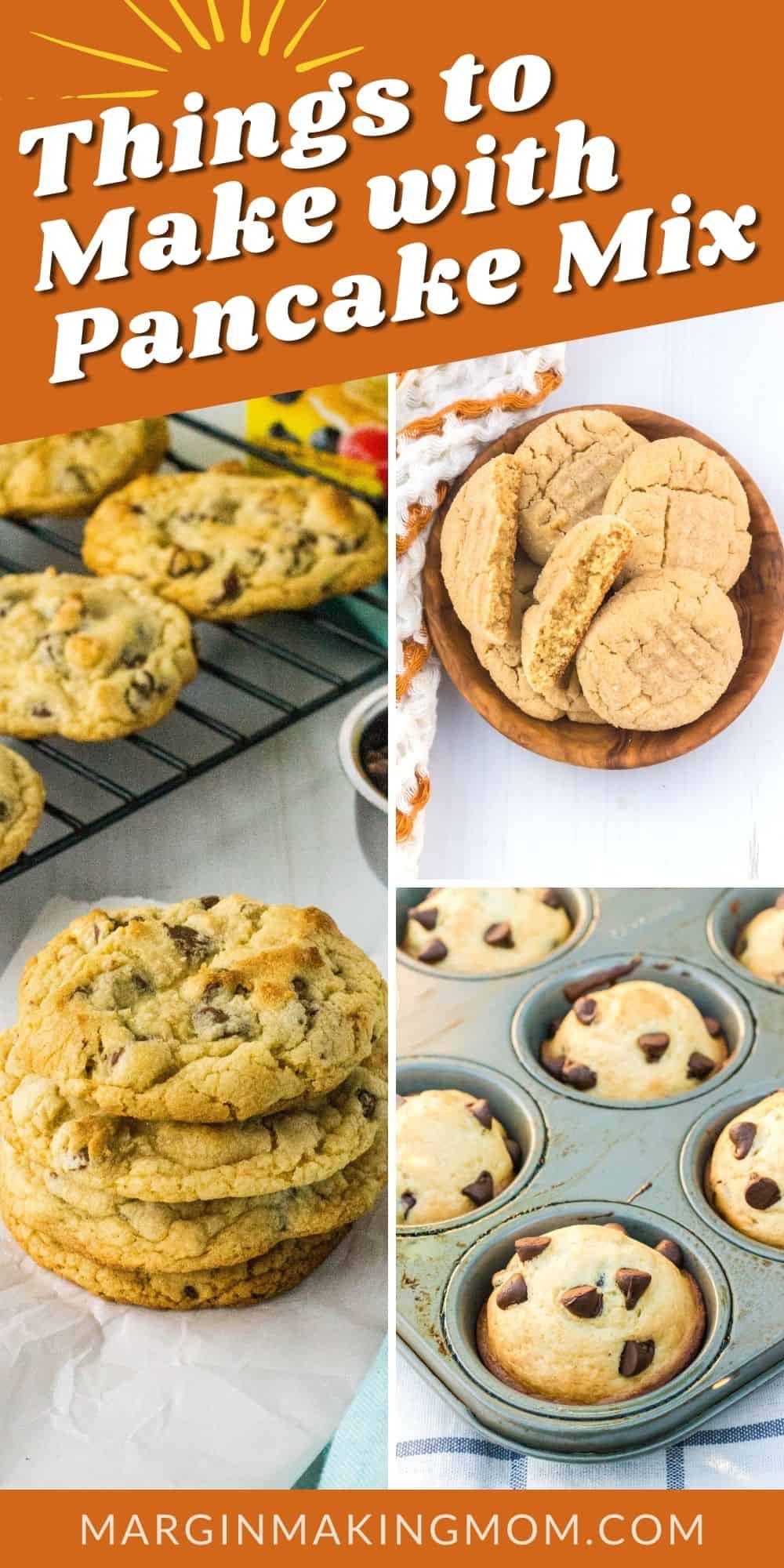 Get the Instant Pot Meal Plan Jumpstart
Join the free community and you'll learn simple ways to easily create tasty food for your family, as well as immediate access to the FREE Instant Pot Meal Plan Jumpstart to help you get a tasty dinner on the table in a flash!
"Thanks for sharing your knowledge and experience in such a friendly and delightful way!!! So far, I'm very impressed with the results...thanks again for your guidance into this new realm of cooking!" -Margaret
Free Resource Library
Enter my
free resource library
for my latest printables and resources! Password is 'IHEARTMARGIN' -- please copy and paste that in at the link above. Thanks for being a subscriber!!