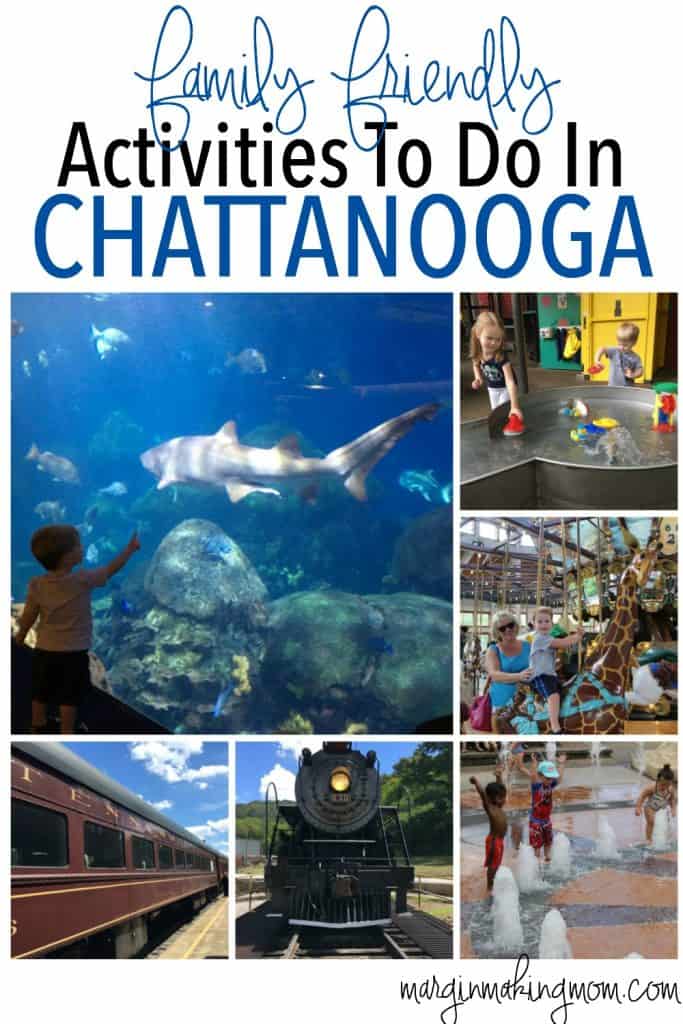 Our family recently traveled to Chattanooga, TN for a weekend.  We spent three days and two nights in the city, which was just enough time for us to get a taste of what the city has to offer for families with small children.  My mom went with us, too, which was a lot of fun.  Chattanooga is only about two hours from our home in Nashville, so it was an easy drive to make with little ones in tow.  We loved our time there and really enjoyed the attractions that we visited.  Our children are ages 4, 2, and 7 months, so we tried to plan downtime into our day as well.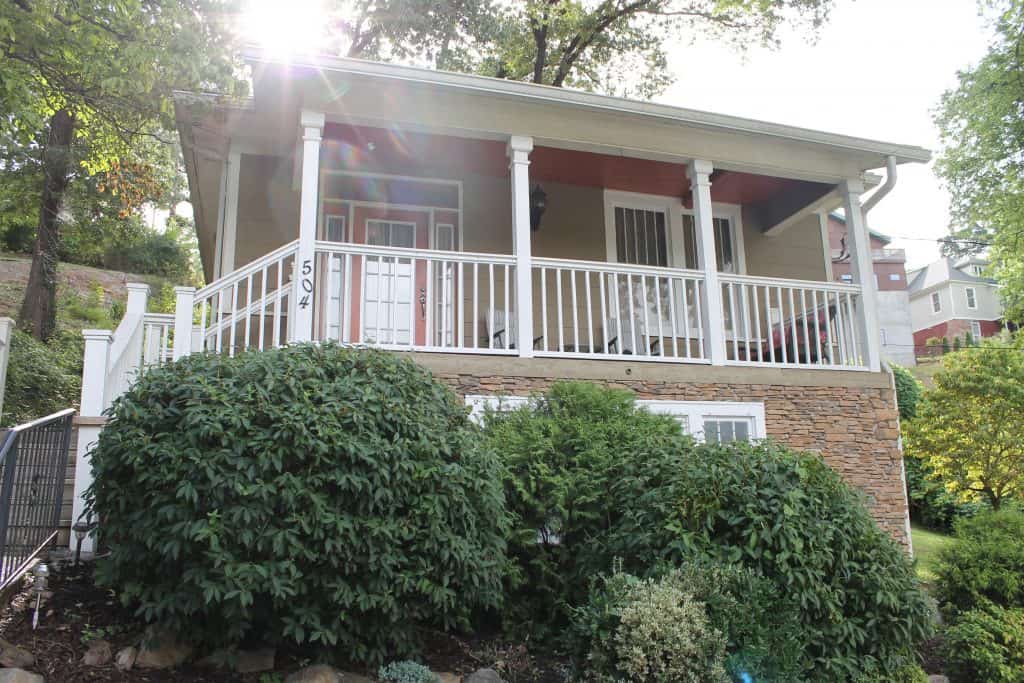 We stayed at The Beck House, a home we rented through VRBO.  The home was in a part of town known as the North Shore, which was a great location for everything we wanted to do.  The historic home was loaded with charming details and provided enough space for our family to be able to spread out a bit during our visit, and it also had a yard and porches that allowed for some outdoor play.  We cooked our dinner meals at home as a means to keep things simple, so we find that renting a home such as this is a much more cost effective form of lodging than staying in a hotel.
Day One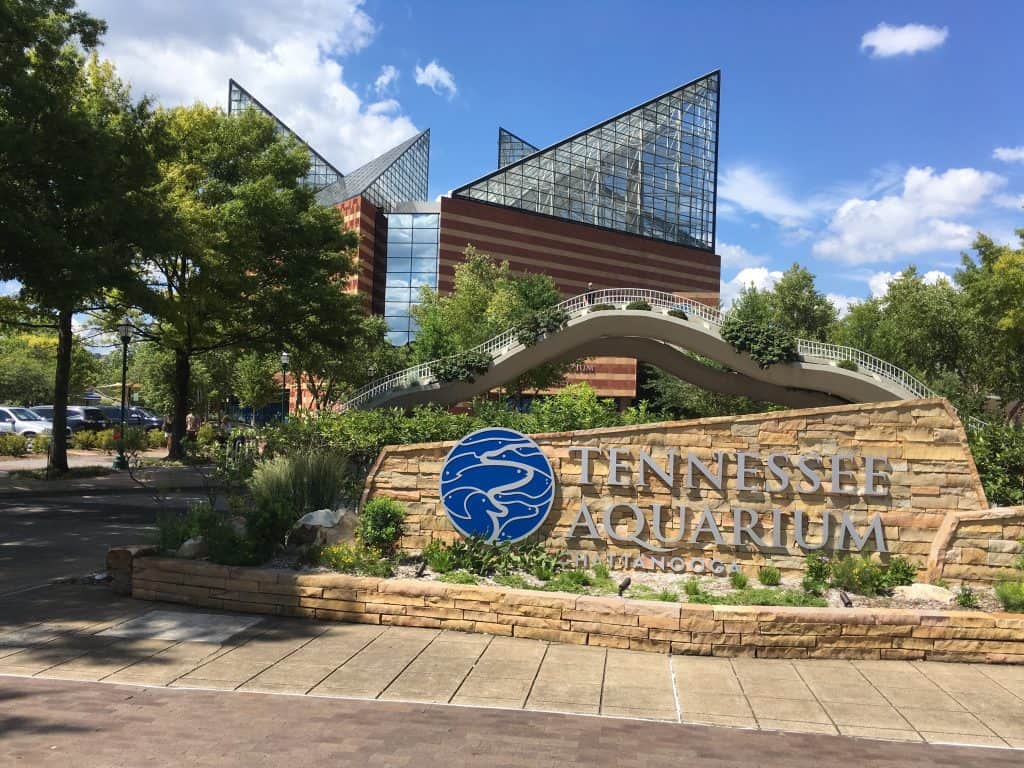 We left Nashville in the morning and arrived at The Tennessee Aquarium a little after 11:00am.  I had packed a lunch for us because I'd read that the aquarium does not actually have a restaurant on the premises.  They did have a small concession stand and there are several restaurants within easy walking distance, but packing our lunch made it very convenient to just stop and eat whenever everyone was hungry.  Upon our arrival, we found an area just outside of the aquarium with some picnic tables, so we went ahead and ate our lunch before making our way into the aquarium.  The aquarium is divided into two buildings–Ocean Journey and River Journey, so after our lunch, we decided to start with Ocean Journey.  Our kids loved it!  They loved the stingray exhibit that allows you to pet the stingrays.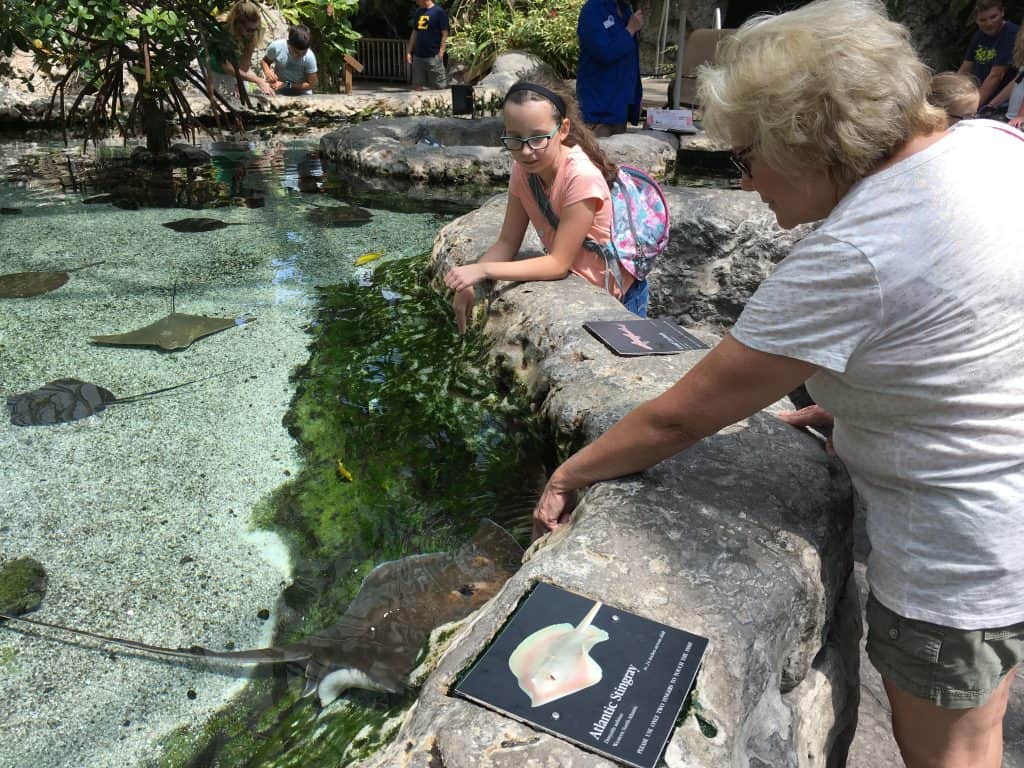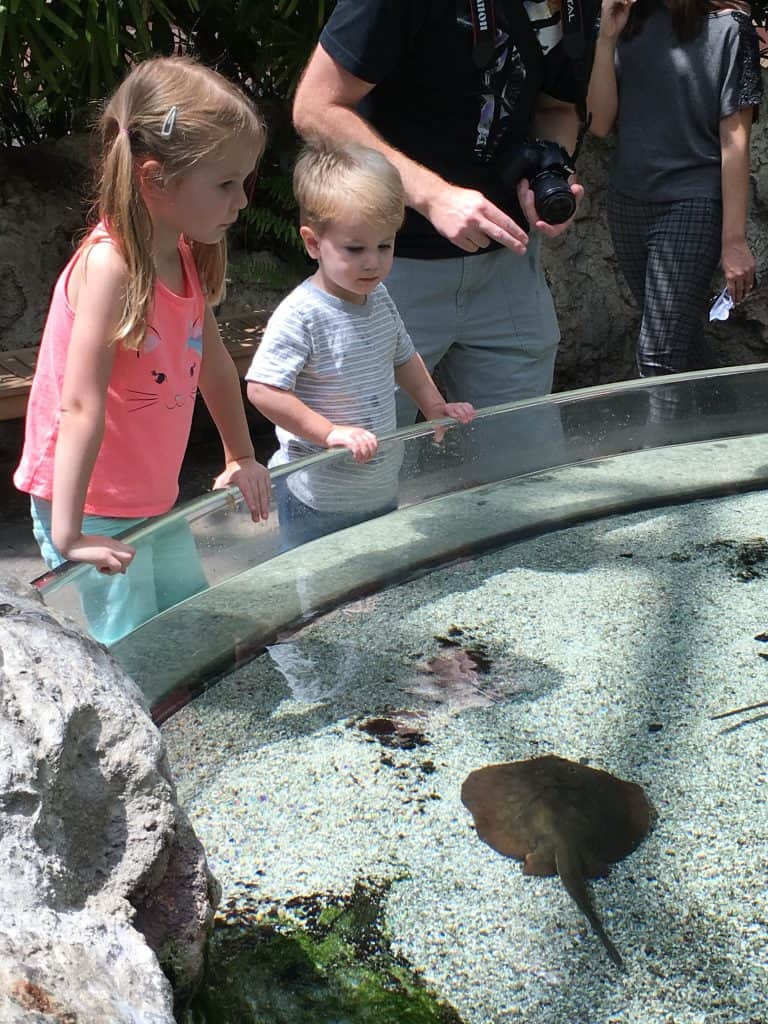 There is a butterfly garden near this exhibit, which was also really cool.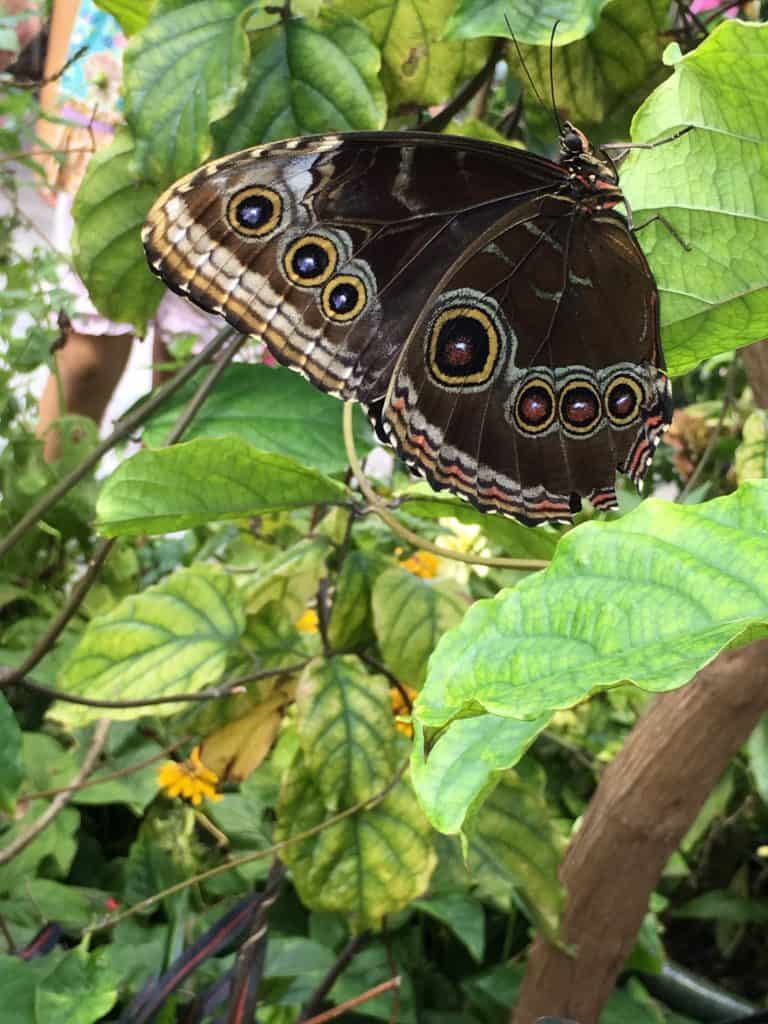 The kids really enjoyed viewing the different marine animals up close and personal, especially the sharks and sea turtle.  I think their favorite exhibit was the penguins, and my favorite was the jellyfish exhibit.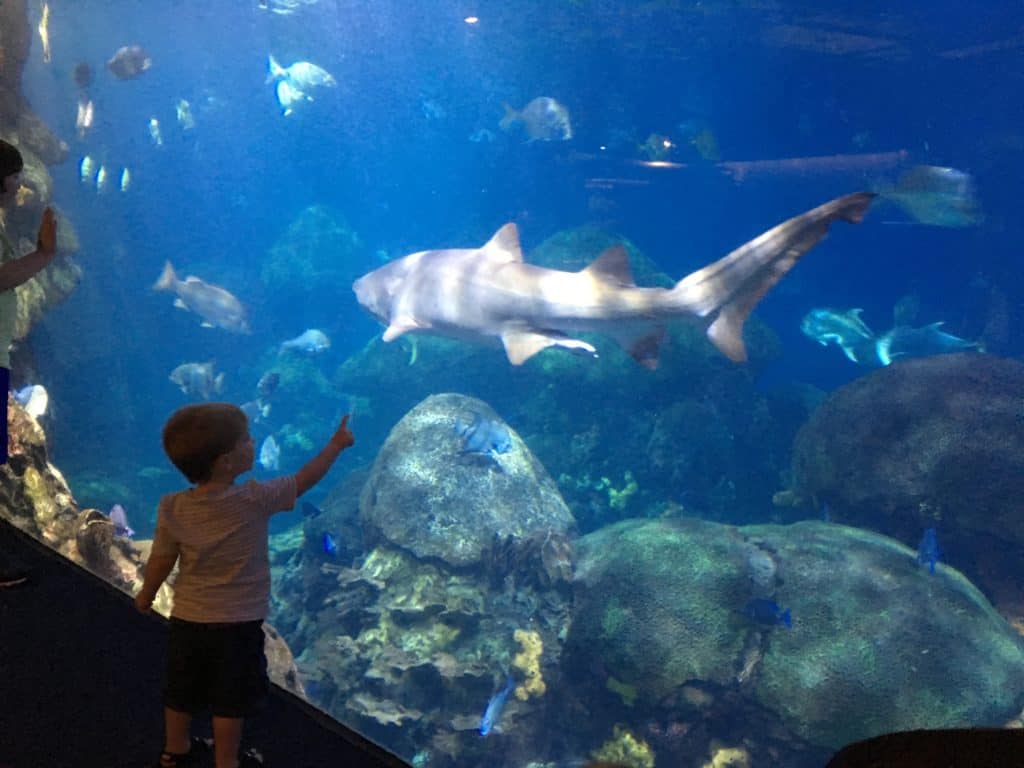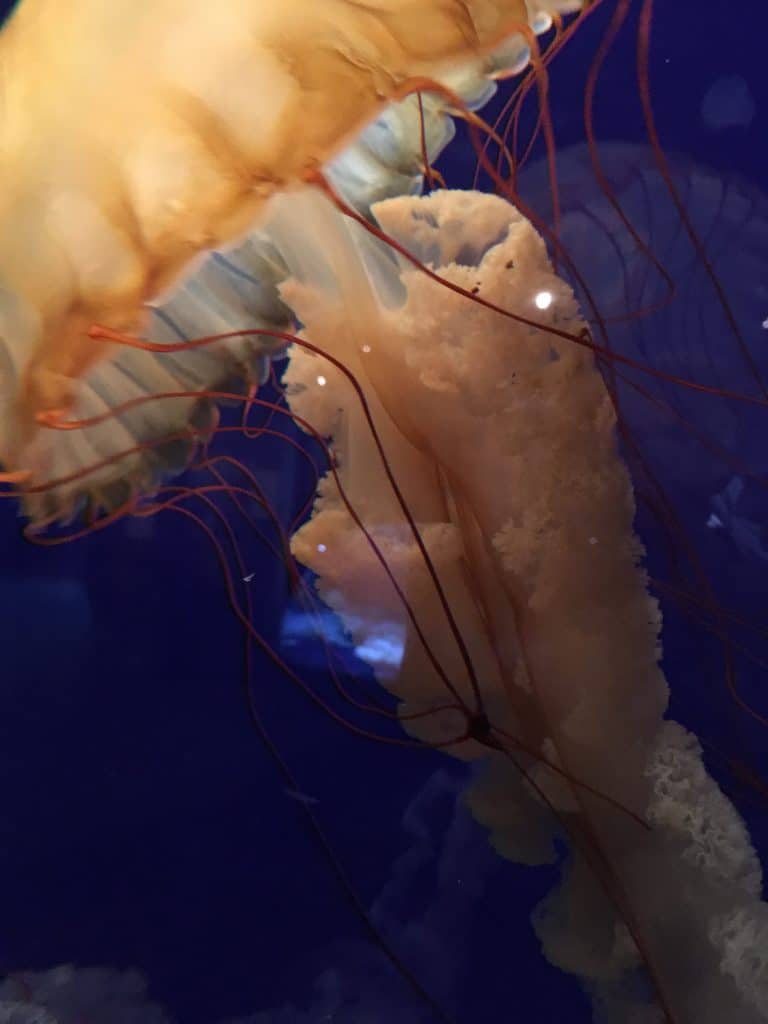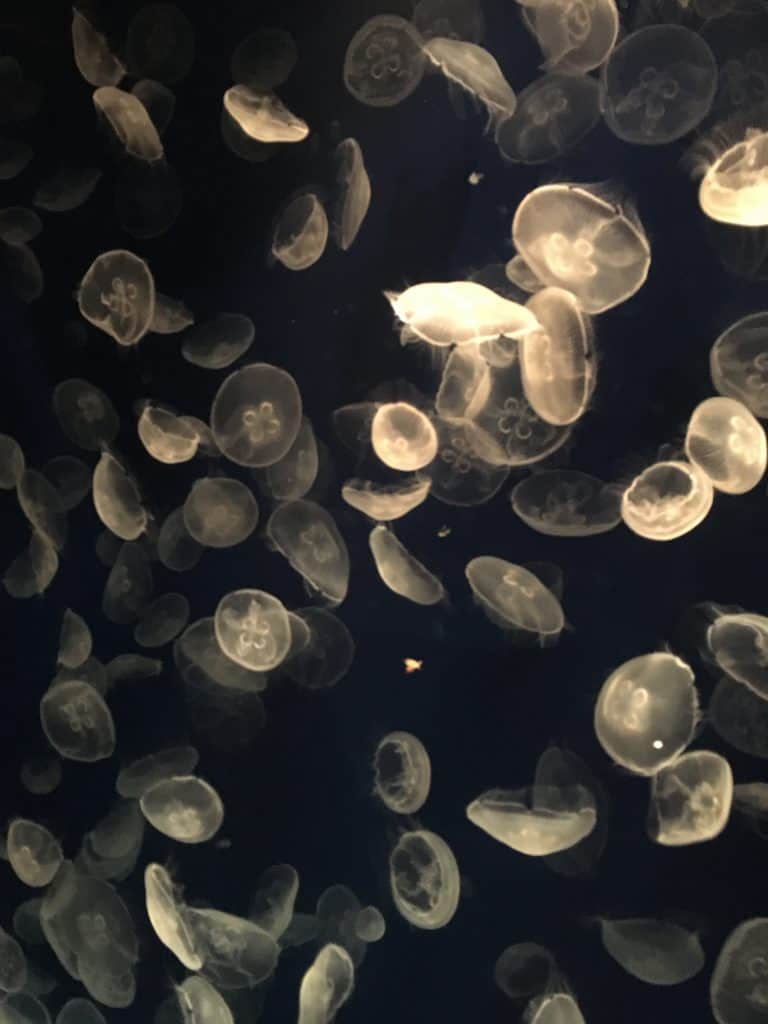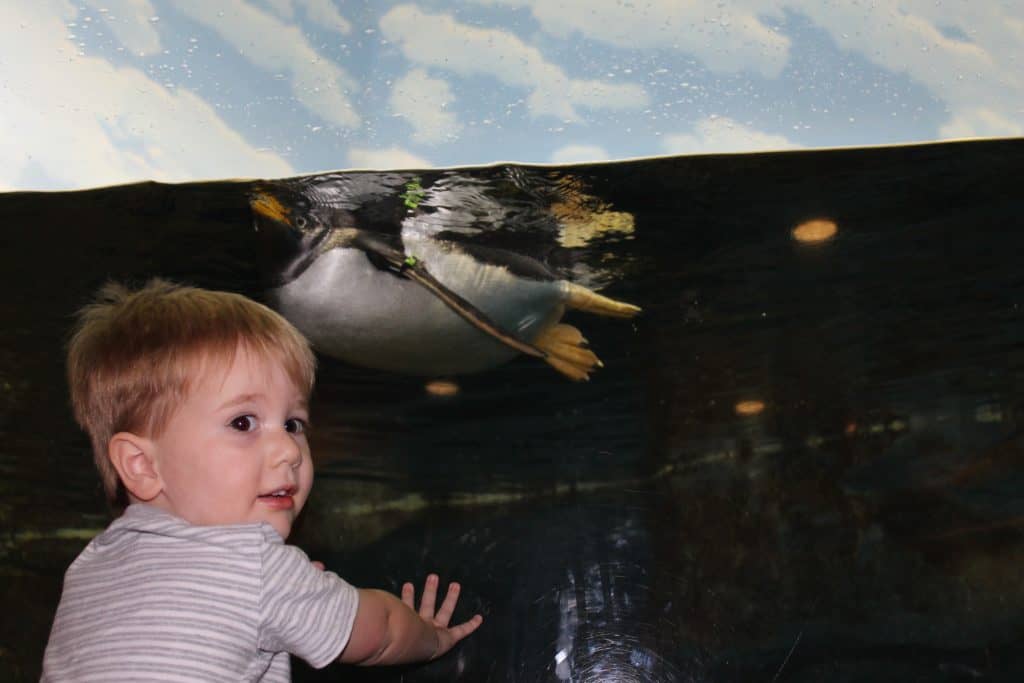 We then made our way over to the River Journey, where we saw otters, snakes, turtles, and various other critters.  The kids enjoyed this building as well, but I think our favorite building of the two was the Ocean Journey.  The aquarium also has a smartphone app that you can download, which gives daily information regarding free programs they are offering, as well as a lot of other useful information.  I was also very impressed by all of the staff members we encountered.  They were extremely helpful and kind.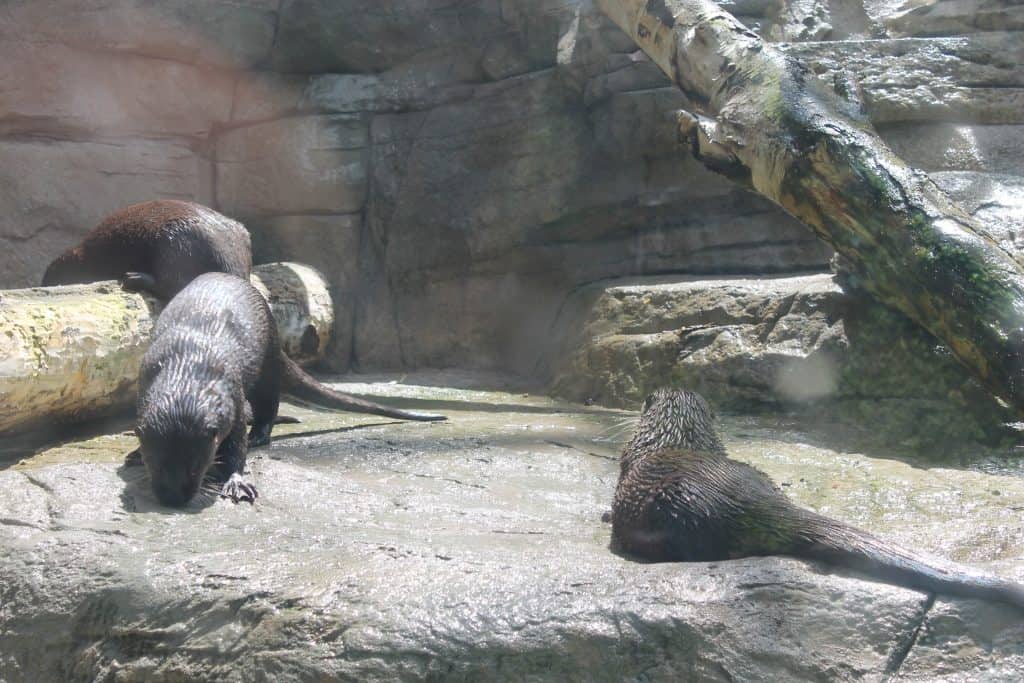 After our visit to the aquarium, we left to make a stop at a nearby grocery store and then checked in at our rental home.  We were able to set up camp in the home and have dinner together while the kids explored the home.  After dinner, we decided to venture down to Frazier Avenue, a popular area of town with several boutiques, restaurants, and nearby Coolidge Park.  While in the area, we had some delicious ice cream from Clumpie's, a local favorite.  We walked around for a bit after that and then came back to the house to get everyone ready for bed.
Day Two
While most of the family was still sleeping, my husband got up early and went to Julie Darling Donuts, a small shop on Frazier Avenue.  He brought a dozen of assorted donuts back to the house for us to enjoy for breakfast.  There were so many yummy flavors!  Some of the favorites that stood out were the banana cream donut, Oreo donut, chocolate creme filled donut, and peach filled donut.  And of course the plain glazed ones were delicious, too!  After breakfast, we got everyone ready, packed a lunch, and went to the Creative Discovery Museum.  We purposely planned to do this activity on the second day of our trip because they offer a $2 discount on ticket prices if you show your Tennessee Aquarium ticket stub.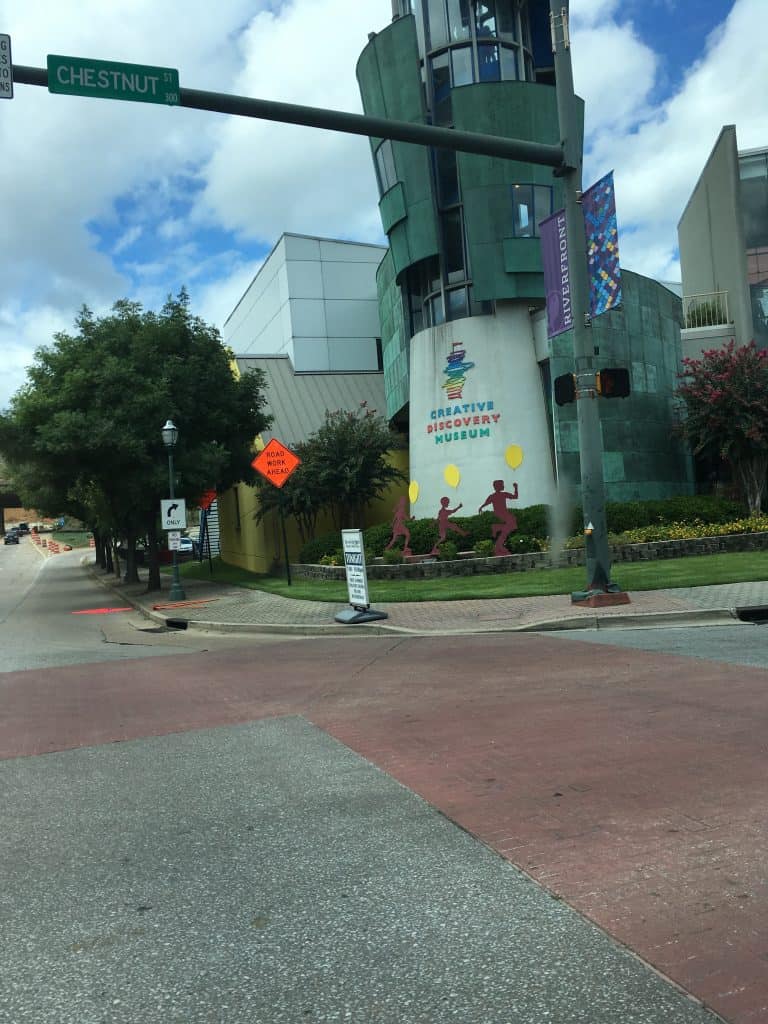 This was such a fun place for small children!  What I loved about this museum is that pretty much everything is specifically designed for kids to be hands-on.  It was ok for kids to play with everything!  There was a section with a lot of cool water play areas, which both of my kids loved.  There were various art/craft stations, music-making stations, a dinosaur excavation sandbox area (which my oldest loved!), a large play house area, and so much more!  We were there during the traveling Sid the Science Kid exhibit, which was also really cool, especially for my oldest child who has watched his show on PBS.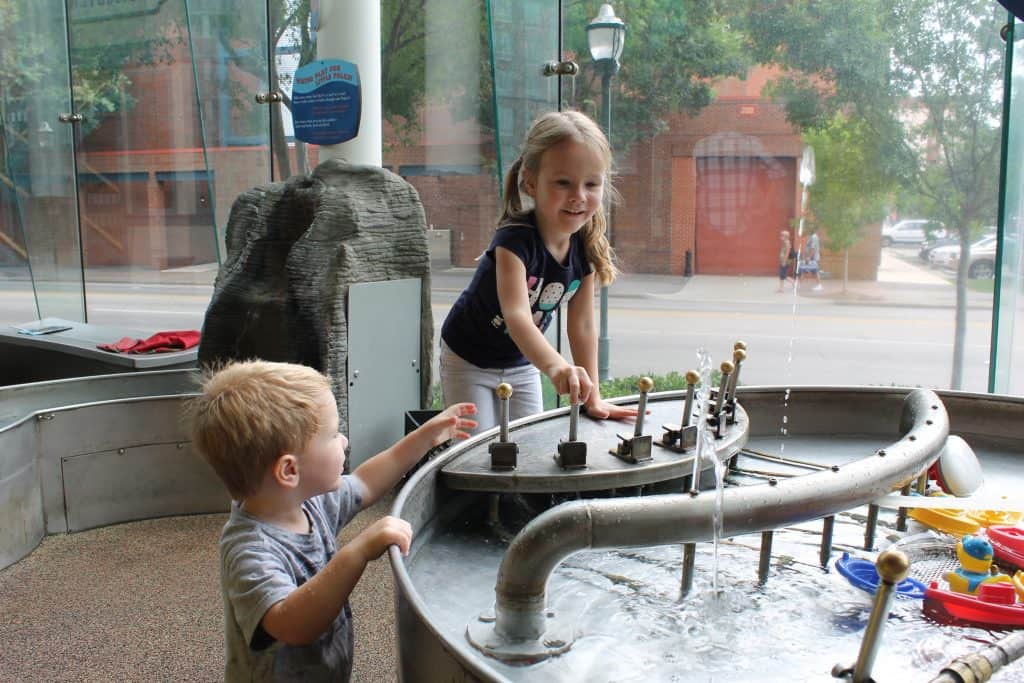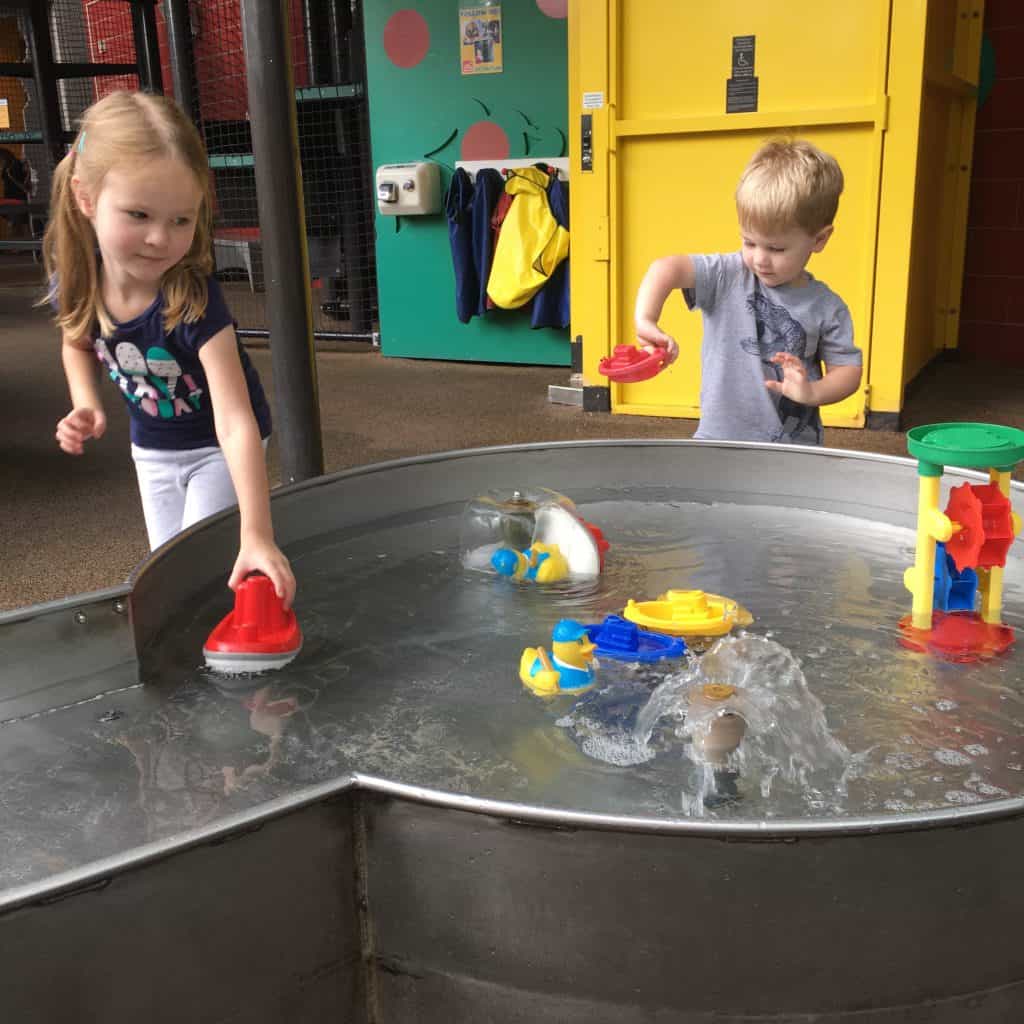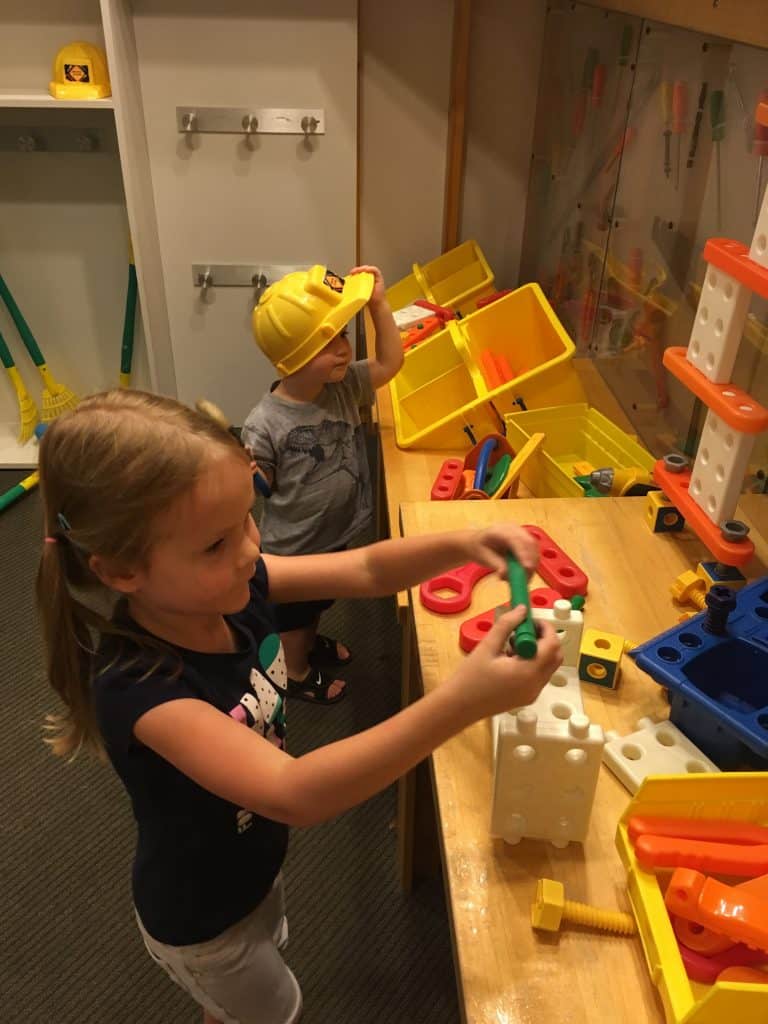 After exploring the museum's offerings, we sat down to eat our lunch, then made our way back to the house for afternoon naps.
When the kids woke up from their naps, we decided to go back down to the Frazier Avenue area and walk across the world's longest pedestrian bridge, the Walnut Street Bridge.  This bridge connects the North Shore to downtown Chattanooga and was a fun way to see the beauty of the city from a different vantage point.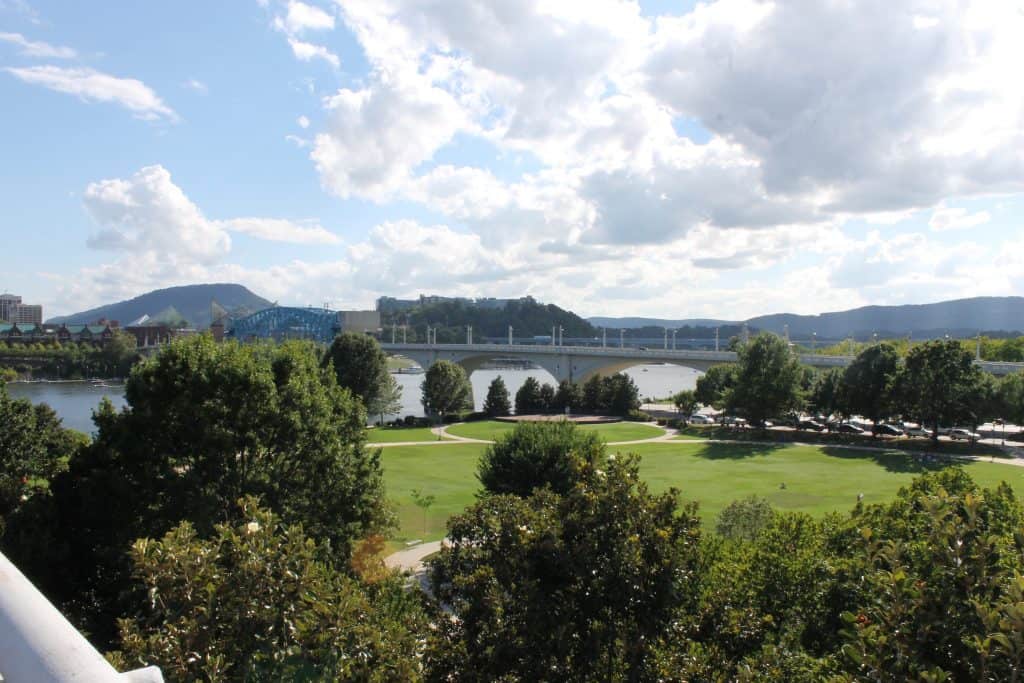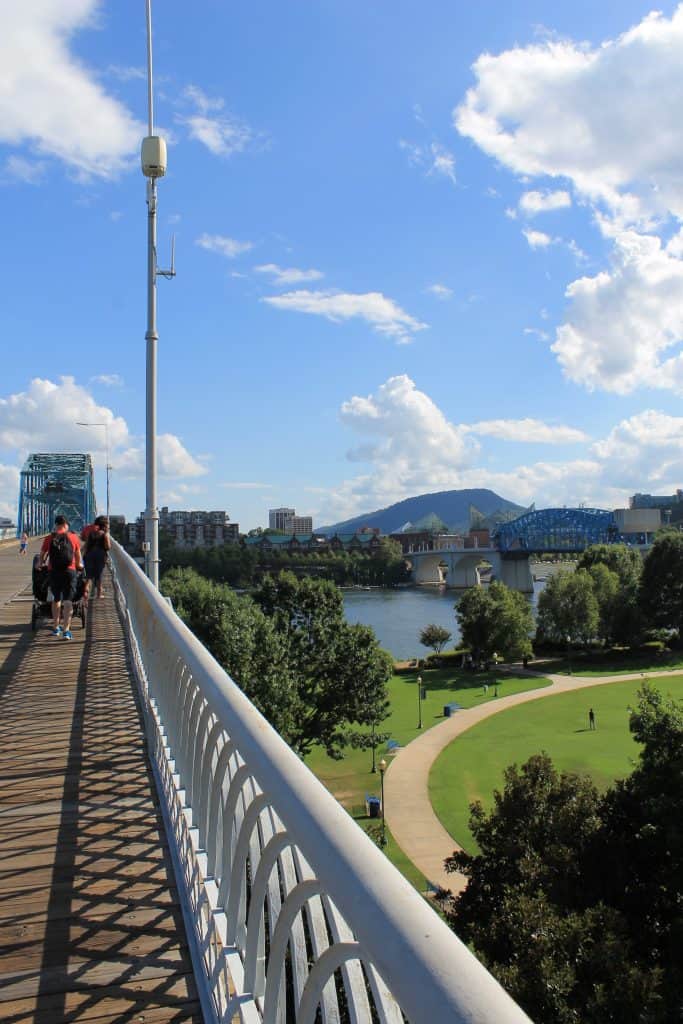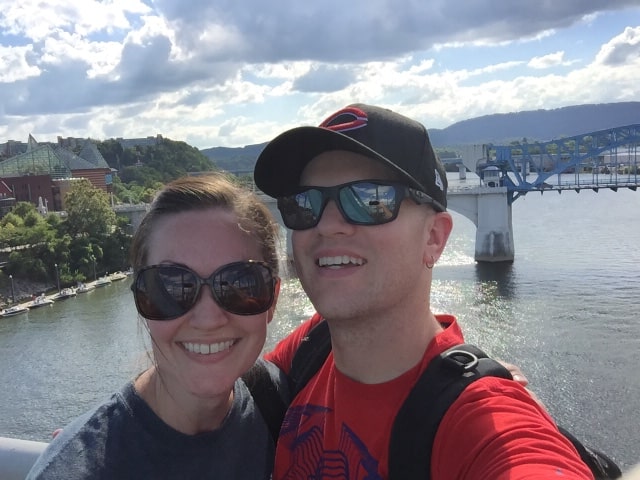 We then went down to Coolidge Park to explore a bit.  There is a 100-year old restored carousel that our kids enjoyed riding, as well as some fountains that were a welcome reprieve from the summer heat.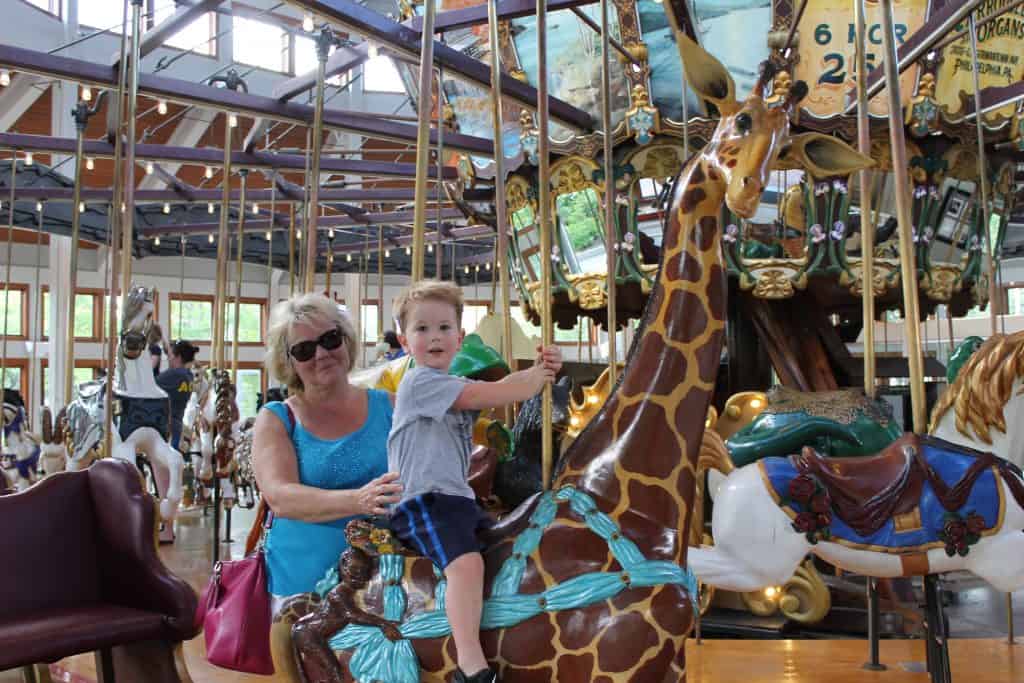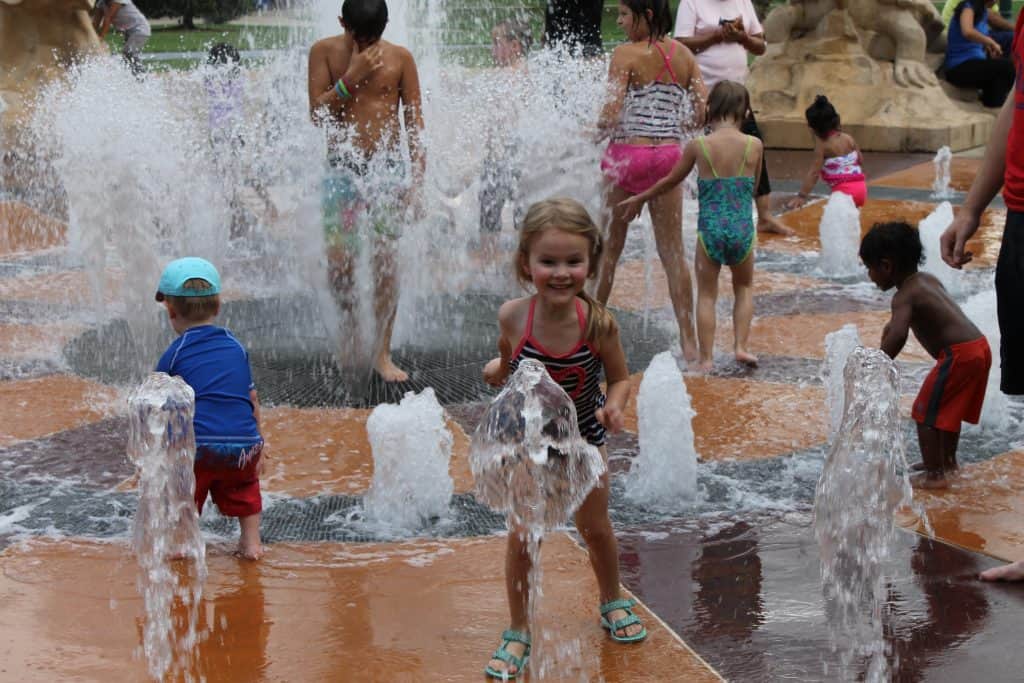 After the kids were worn out from playing, we went back to the house and had dinner together before getting everybody ready for bed.
Day Three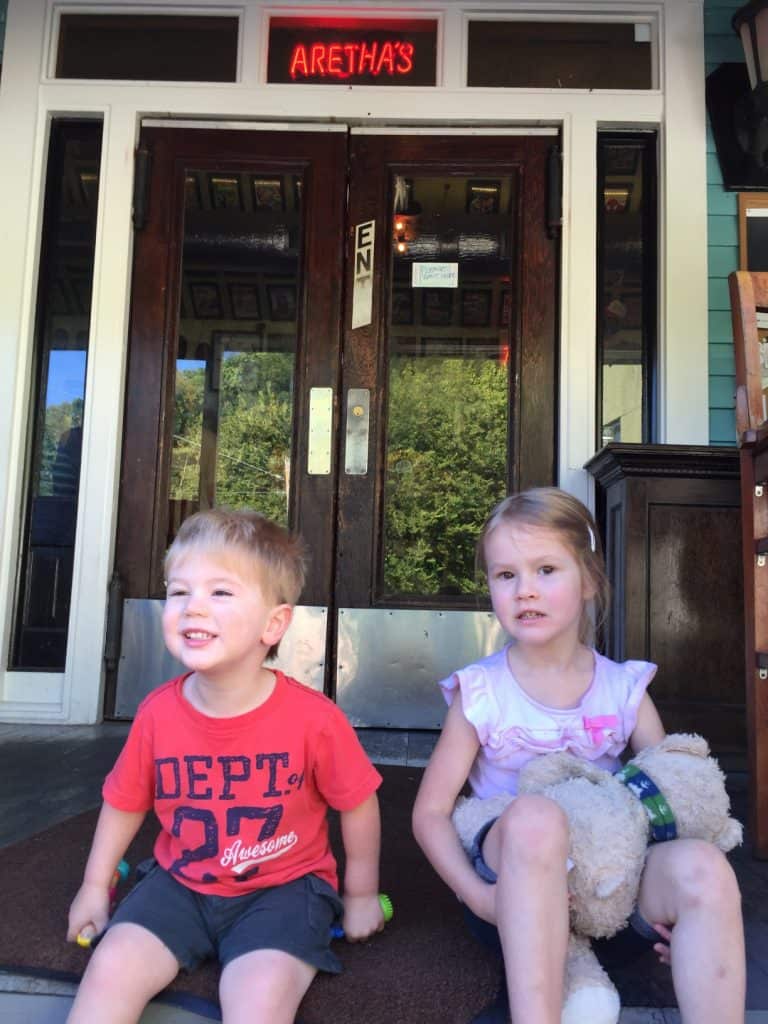 Since this was our last morning in Chattanooga, we decided to go out to breakfast at a restaurant that was literally just across the street from our rental home.  Aretha Frankeinstein's is a small, local restaurant well-known for their delicious breakfast food.  We were warned that there is often a long line to be seated at this restaurant, so my husband took the two older children and got in line while I stayed at the home and worked on packing while our youngest child took his morning nap.  After he woke up and nursed, we joined the rest of the family at the restaurant shortly before being seated.  This place did not disappoint.  And can I just say, the portions were HUGE!  The pancakes were enormous and thick, like two regular pancakes stacked on top of each other.  The biscuits were about as large as my hand.  And everything was so tasty!
After breakfast, we went back to the house to finish packing and cleaning up.  We then drove to the Tennessee Valley Railroad for our last activity of the trip.  Upon arrival, we saw many different train cars, some of which are set up as exhibit cars that you can look through.  We entered Grand Junction to buy tickets for the Mission Ridge local train ride.  The staff were all so friendly, and the depot was quaint and reminiscent of a simpler time of life.  We boarded the train and learned a good bit about steam engines and the history of railroad travel.  The round trip excursion was about an hour long.  A lot of the narration of our guided tour was more than most small children would comprehend, but it was still a really cool experience and they enjoyed actually riding on a real train.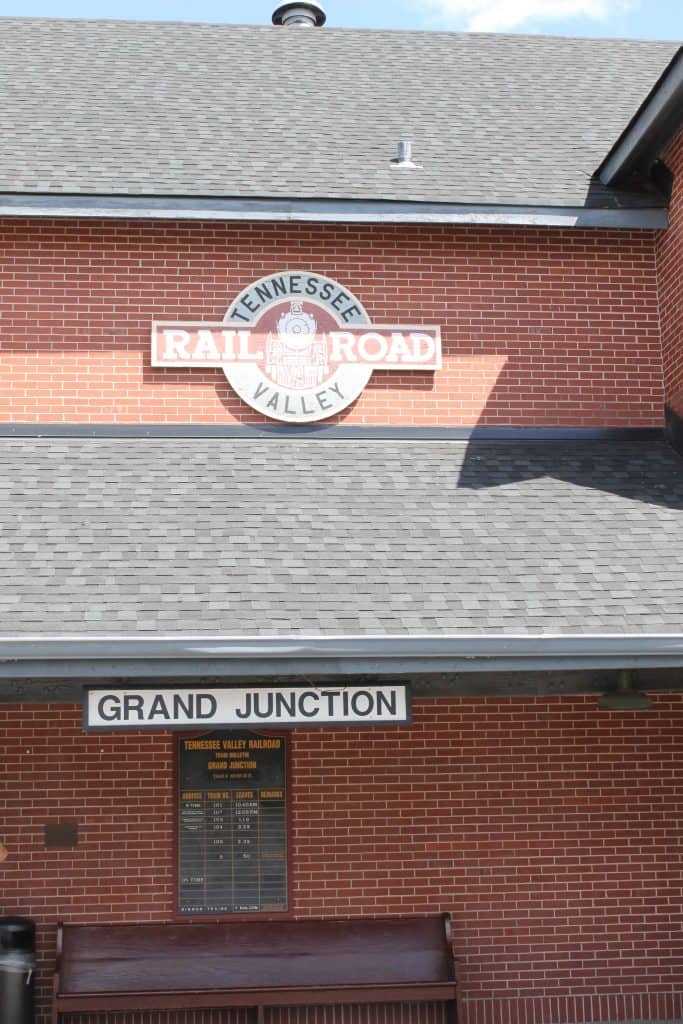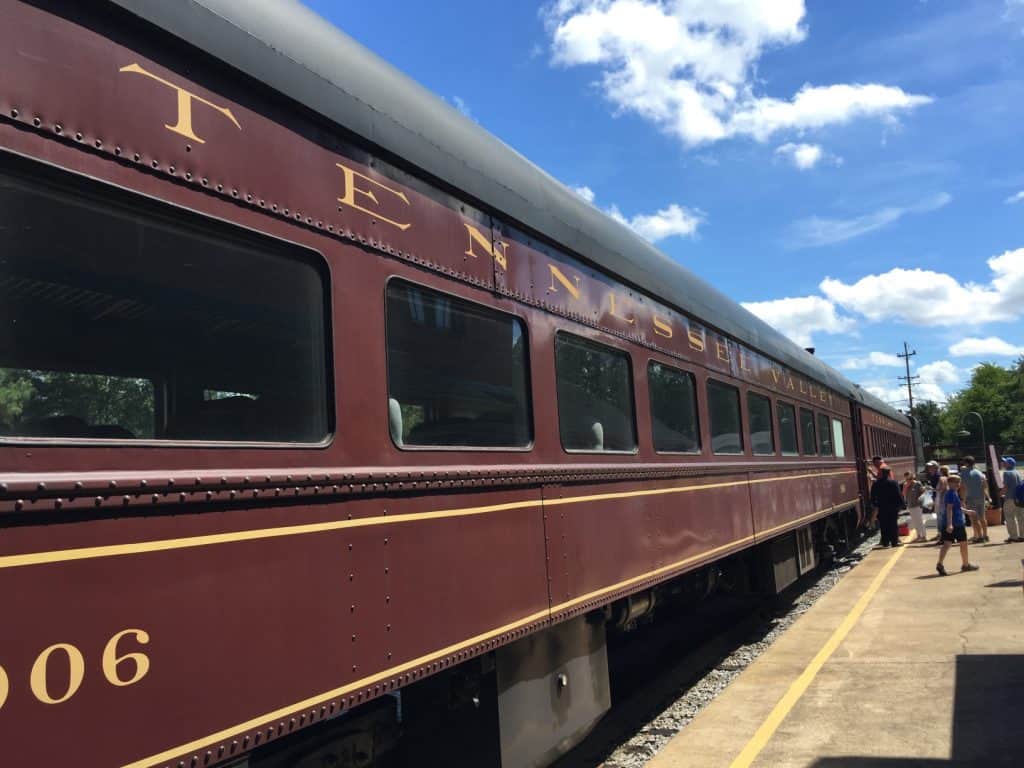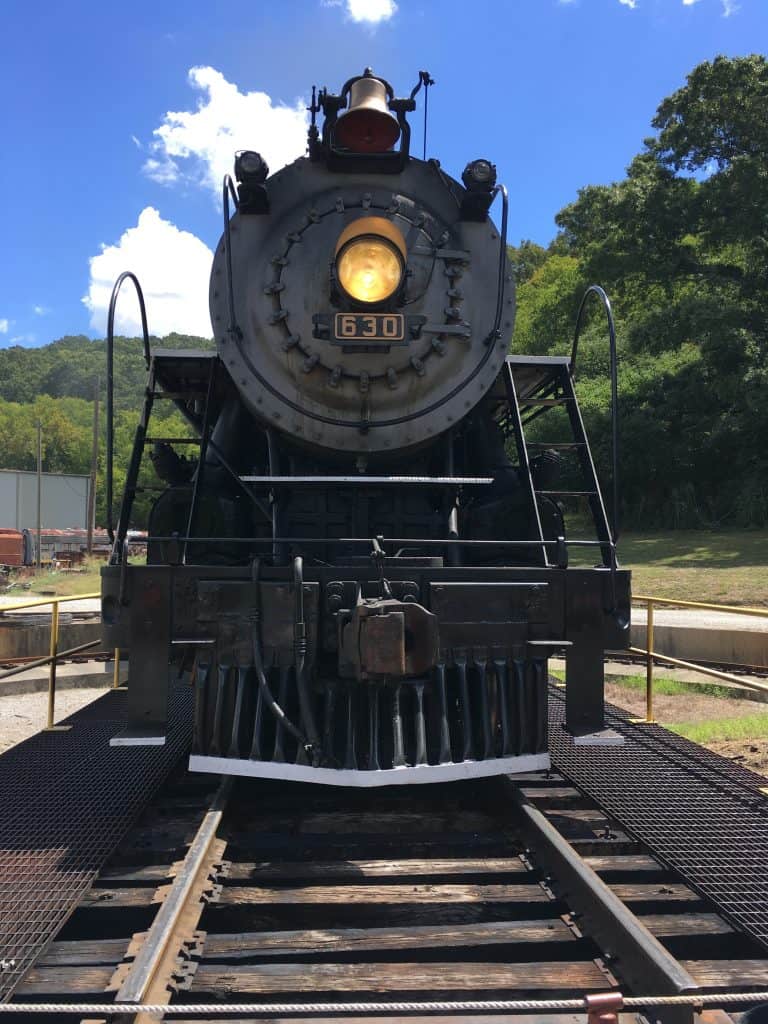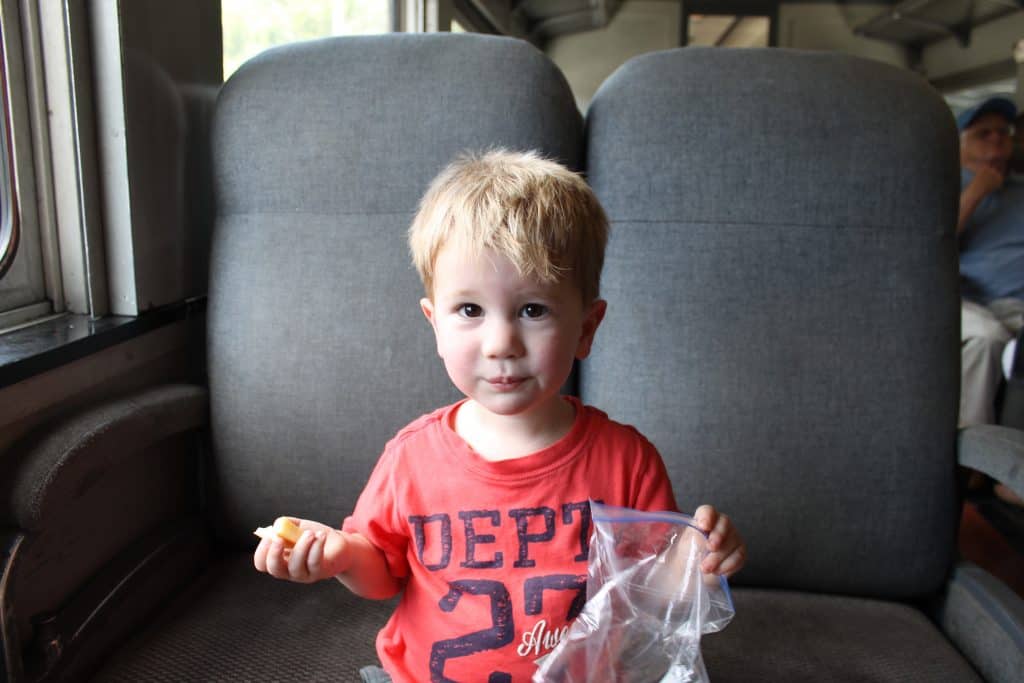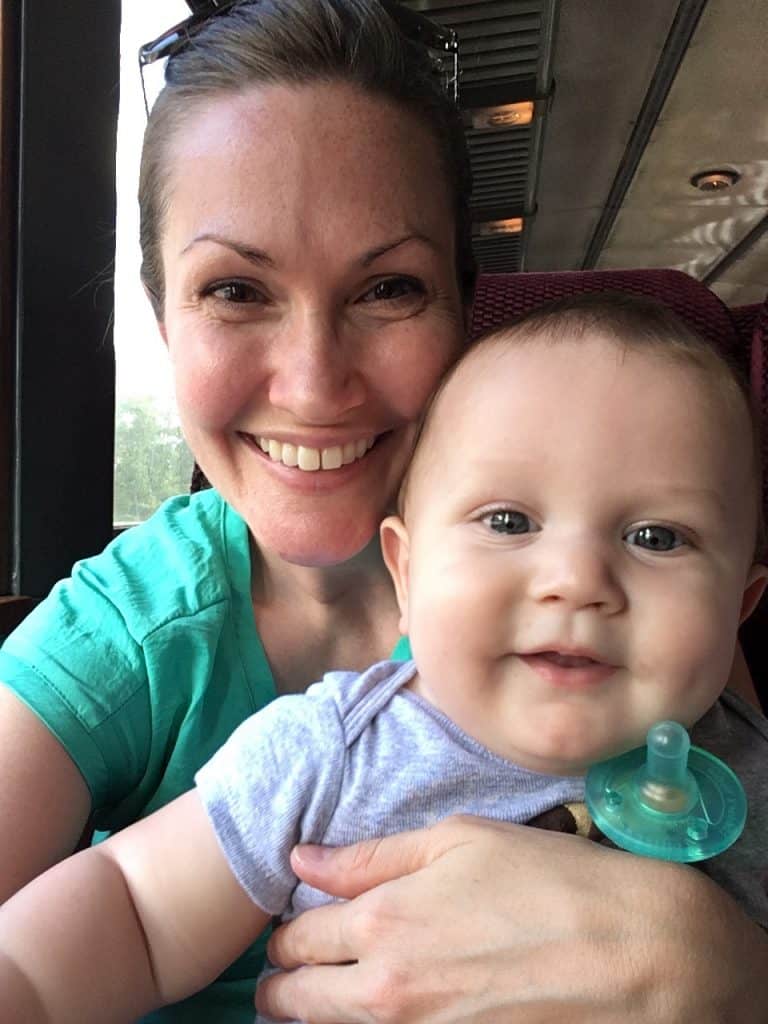 We really enjoyed our trip to Chattanooga and felt that it had a lot to offer a family like ours.  There are several other activities that we would love to do in the future that we just did not have time for during this trip.  For more ideas of the fun options available, you can check out this list of 30 Things to Do with Kids in Chattanooga.
Have you ever been to Chattanooga?  What were some of your favorite things to see and do?
Save
Save