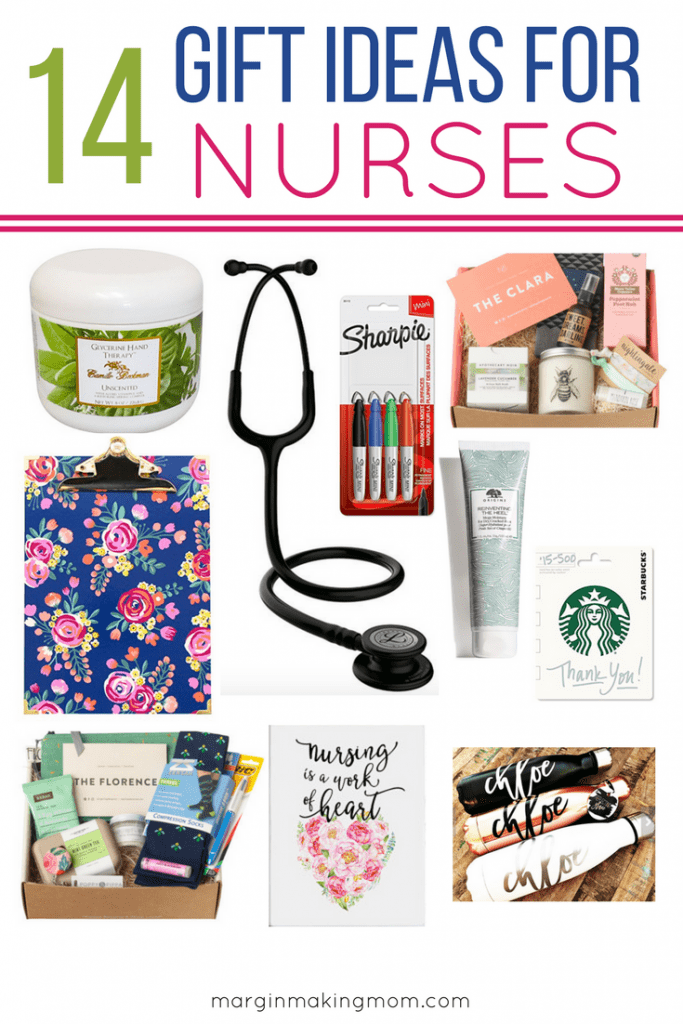 If you'd like to show the nurse in your life some appreciation, these 14 gift ideas for nurses will help you find a tangible way to express your gratitude.
Note: This post may contain affiliate links for your convenience. You can read my full disclosure policy here.
It's one of the most noble and respected professions in our country. Probably most, if not all, of us have encountered these professionals at some point in our life.
And according to Forbes, nurses are the #1 most trusted profession, with 82% of Americans rating them as having high ethical standards.
It's not difficult to understand why.
Nurses are incredibly special people. They are skilled professionals who think critically and quickly, advocate for their patients, heal hearts and bodies, and collaborate constantly.
As a nurse for over a decade now, I have been with patients and their families in their darkest moments and in their most joyful times. I've held the hands of the dying and welcomed new life into this big world. I've worked long, hard shifts and saved lives and provided hope.
And I've seen countless colleagues do the same.
We nurses have a twisted sense of humor, scoff at things others would think gross, and fight tirelessly for the good of our patients.
There's no doubt about it, nurses are one of a kind.
Nurses rarely receive thanks or appreciation for their efforts, but we keep doing the good work anyways. 
However, for those who want to find a way to honor the special nurses who have touched their lives, I've created a guide full of gift ideas for nurses.
These are items that will truly help nurses to feel appreciated!
Whether it's National Nurses Week, or you have a loved one graduating from nursing school, or you have a loved one who is already a nurse, these are some wonderful gift ideas for nurses that allow you to show your gratitude for the care they provide to others on a regular basis.
Gift Ideas for a New Nurse
When a nurse is just beginning his or her career, they could probably use a few handy supplies to get off to the right start!
Every new nurse graduate needs a good stethoscope!  It is so much easier to hear a wider variety of sounds and frequencies with a good stethoscope. 
I have had my Littman stethoscope for over 20 years now, and it is still going strong!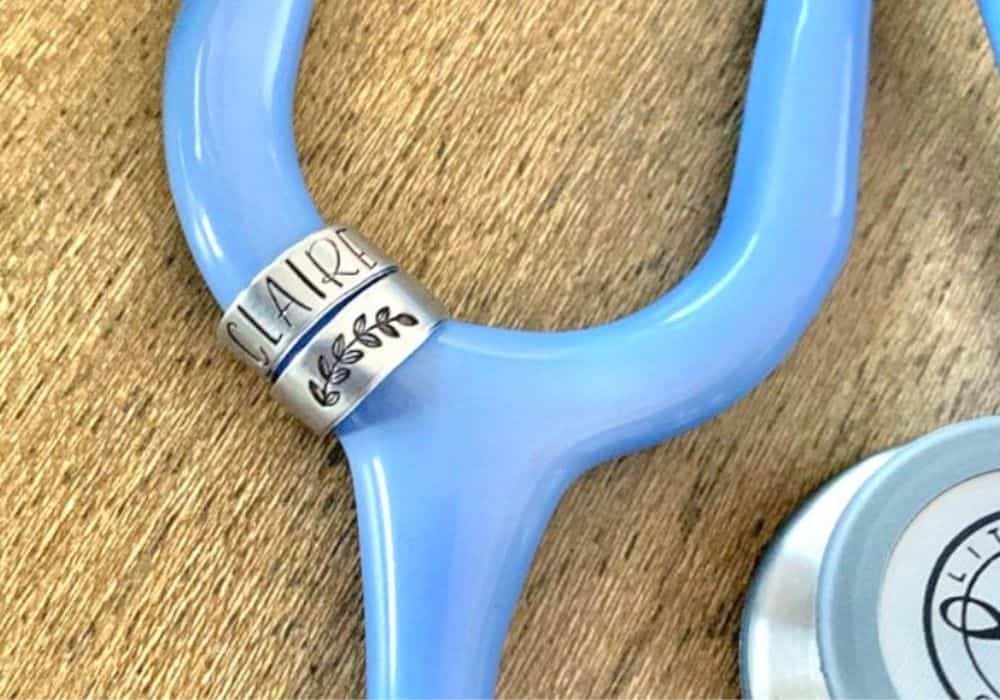 Many stethoscopes look identical to one another–so having a name tag on your stethoscope is super helpful.
I love these cute little personalized tags!
Most nurses use a clipboard or something like it to organize their papers, labels, notes, etc.  Having a fun printed clipboard just brings a bit of cheer to the day, and also helps it to stand out as your own. 
A friend of mine gave me a lovely pink paisley clipboard for graduation, and I still use it to this day!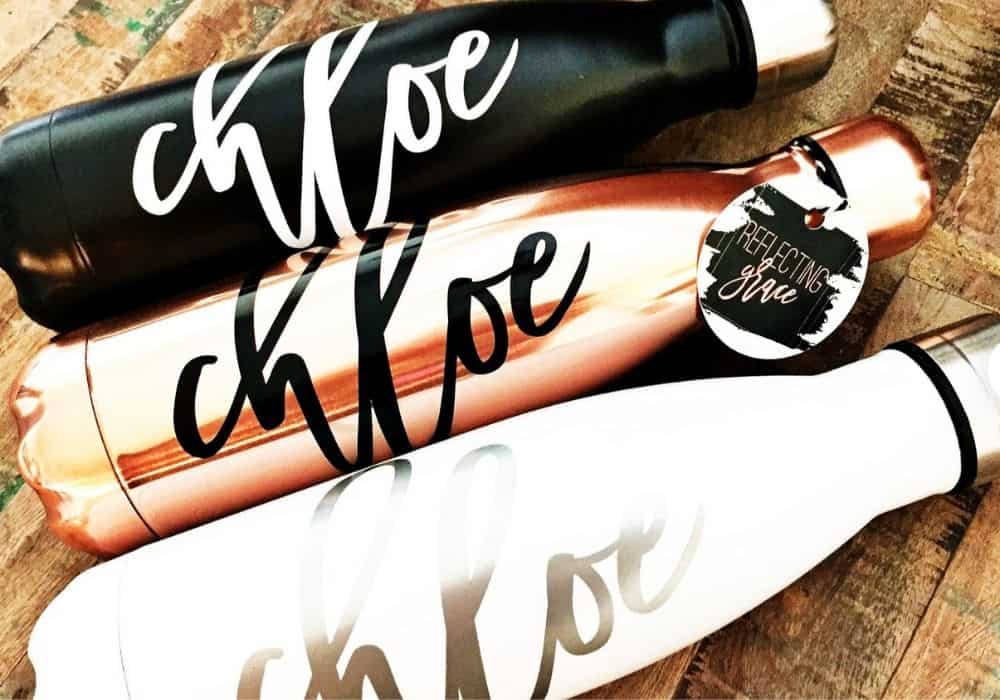 Nurses are notorious for not drinking enough water–since patient care nurses can't have beverages in our work area, we have to make it a point to go into a break room to drink enough water throughout our often lengthy shifts.
Not that it helps out with hydration, but many nurses, both night-shift and day-shift nurses, rely on coffee to keep them fueled.
In either case, a personalized water bottle or insulated coffee cup are fun options for taking to work!
When my parents asked me what I wanted for my nursing school graduation gift, I asked for a gift card to a scrub shop! 
Most new nurses don't have a lot of scrubs already–they may only have the scrubs with their school's emblem stitched on that they used during nursing school. 
So the gift of new scrubs is a very practical option!  You may be surprised to know that Amazon has a great collection of scrubs to choose from.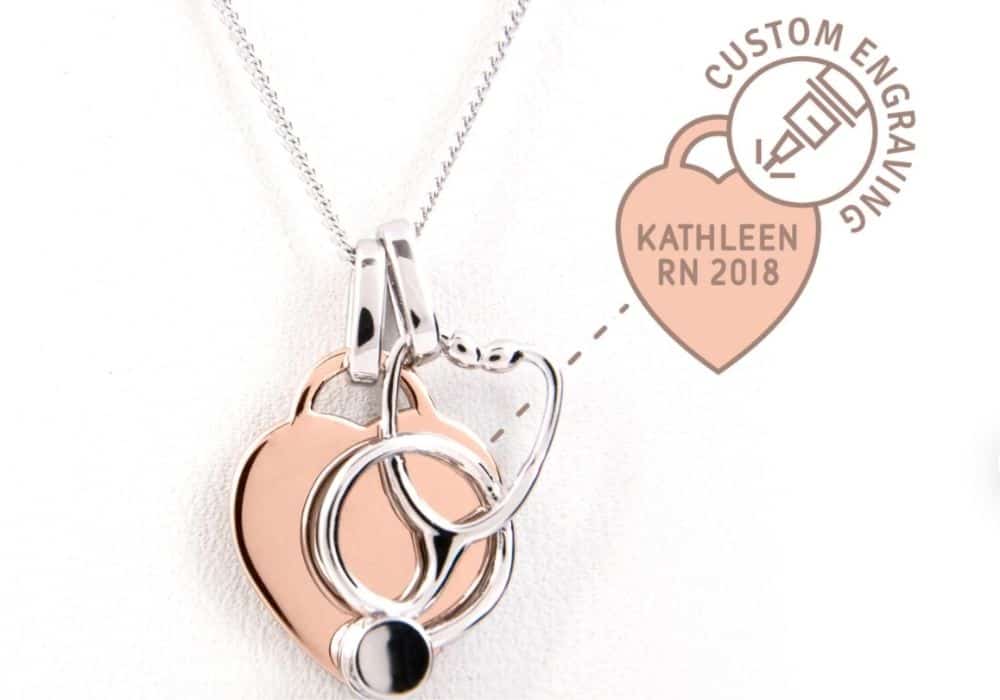 This pretty necklace for nurses is a meaningful way to commemorate your favorite nurse's graduation! It can also be personalized for an extra touch.
Gift Ideas for the Nurse Who Has Everything
Maybe the nurse in your life has been at it a while, but would love some pampering or encouragement.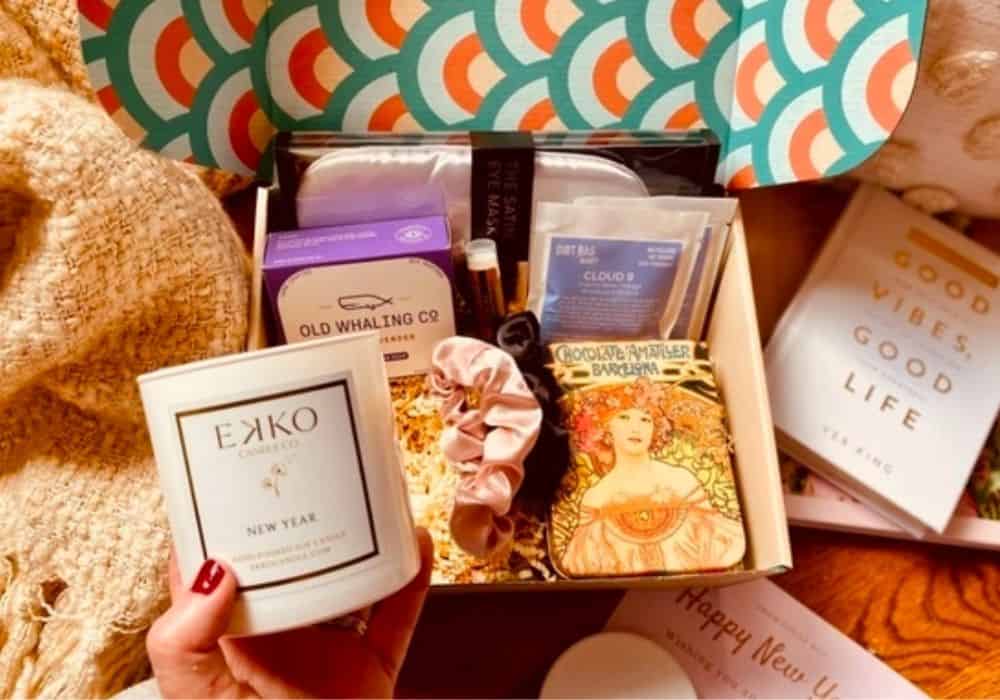 What a fun box this would be to receive! The Etoile box is designed to pamper your loved one with goods sourced from women-owned small businesses, including body and beauty items, edible treats, and home items.
Although it is available as a subscription, you can certainly just send a one-time gift box as well–order your gift here!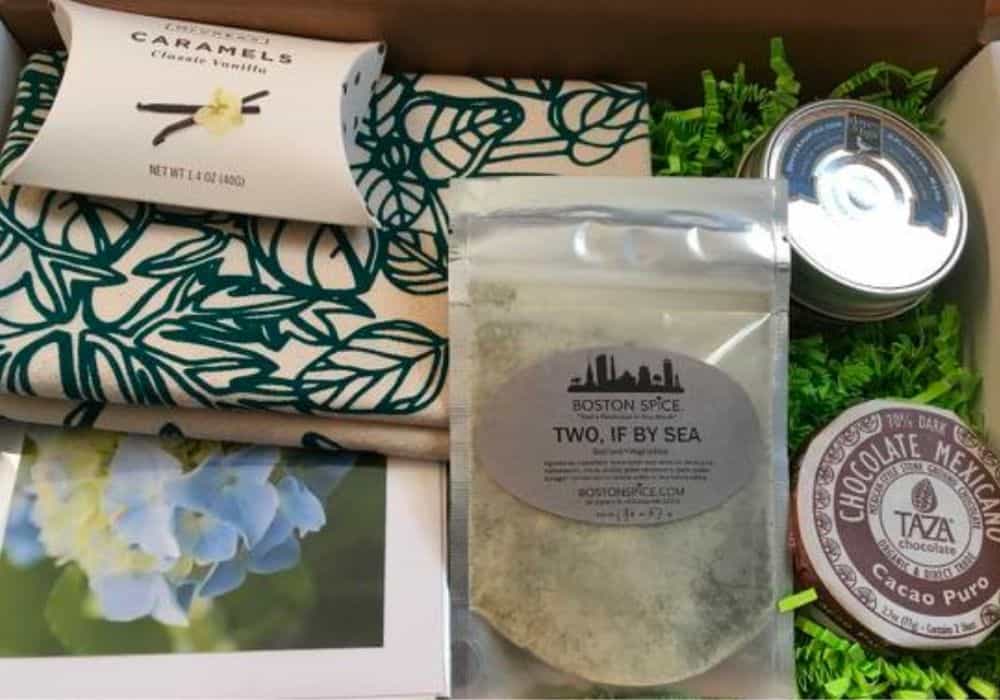 Gift boxes are such a fun way to show appreciation for someone, and this unique option sends a box of location-specific goodies to the nurse in your life. Each box features a different city, giving a taste of travel to the recipient.
This is a great gift idea for both male and female nurses–you can place an order for a gift box here.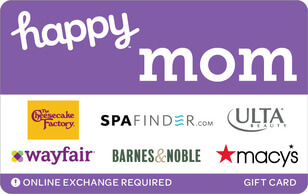 Many nurses perform physically demanding work on a regular basis.  Those who work 12-hour shifts likely have tired, sore feet by the time they get home.  A gift card for a pedicure is a nice way to pamper them!
Nurses are also often responsible for moving patients from beds to stretchers to chairs and so forth, which can lead to tired, sore muscles. I don't know of any nurses who wouldn't enjoy a gift card for a massage!
A SpaFinder gift card is a great way for a nurse to enjoy the gift of relaxation at a spa near them.
You could also take it a step further and buy a Happy Mom gift card (even if the nurse isn't a mom), which is good at SpaFinder or other retailers and restaurants, such as Macy's, Ulta, Cheesecake Factory, and more!
FirstLeaf Wine Box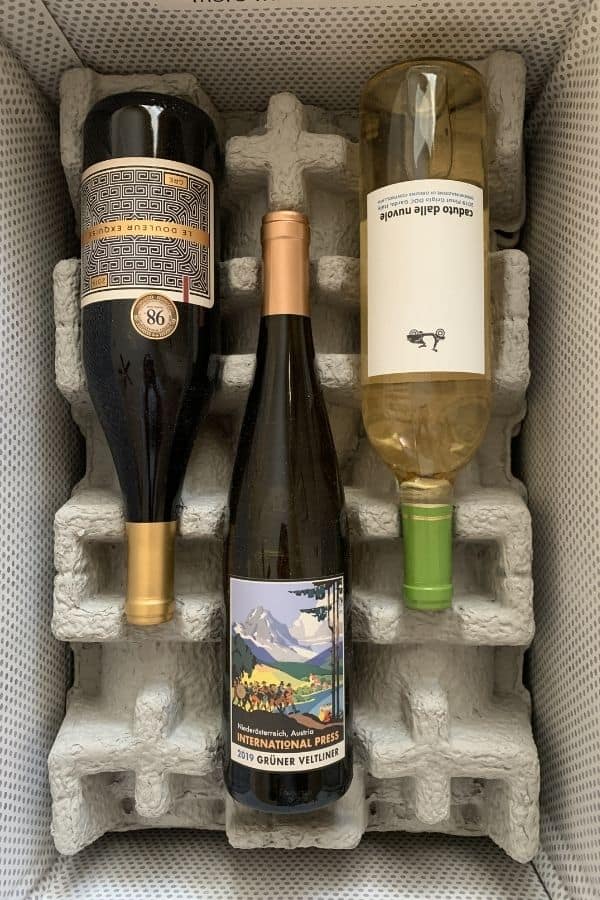 I have personally received and gifted FirstLeaf wine boxes, and have always been very impressed with the value and the quality of the wines. This is a great way to celebrate the nurse in your life!
I've written a full review of the FirstLeaf wine box that you can read, or check out their website here to order a box.
Nurse Gift Box
This cute little box contains a few items to help your favorite nurse enjoy a little pampering. A soy candle, lip balm, bath bomb, and body soap come packaged in a pretty box.
You can order your gift box from Amazon here!
Basic Essentials for Any Nurse
Maybe you're looking for a few smaller items that can be packed into a gift basket. These are some items I consider "basic essentials" that any nurse would appreciate!
These cute little sharpies are easily attached to nurses' badges, so they're always handy when we need them!
I once had a nurse ask me how I still had "baby hands." Ha!  My reply was that I used good hand cream. 🙂  I love this Camille Beckman hand cream–it's perfectly moisturizing without feeling greasy.
When you're on your feet all day, comfortable shoes matter.  Shoes are a fairly personal matter–what feels good to one person might not feel good to another.
The safest bet for gifting shoes is to give your loved one a gift card for an athletic shoe store so they can splurge on some comfy footwear!
Whether they drink coffee, tea, or just want a sweet treat, nurses will appreciate a coffee shop gift card to help sweeten their shift.
Your Appreciation Matters
Whether you give an expensive gift or simply a heartfelt "thank you," nurses are so grateful for your appreciation. 
We aren't in this field for accolades; we still take care of others even when it goes unnoticed, because that's part of who we are.  But knowing that others appreciate our efforts matters so much.
If you'd like to show the nurse in your life some appreciation in a tangible way, these gift ideas are wonderful ways to let them know you are thankful for what they do!
Get the Instant Pot Meal Plan Jumpstart
Join the free community and you'll learn simple ways to easily create tasty food for your family, as well as immediate access to the FREE Instant Pot Meal Plan Jumpstart to help you get a tasty dinner on the table in a flash!
"Thanks for sharing your knowledge and experience in such a friendly and delightful way!!! So far, I'm very impressed with the results...thanks again for your guidance into this new realm of cooking!" -Margaret
Free Resource Library
Enter my
free resource library
for my latest printables and resources! Password is 'IHEARTMARGIN' -- please copy and paste that in at the link above. Thanks for being a subscriber!!