Wondering if you can cut an Instant Pot recipe in half so you can make a smaller batch? Whether you have a 3-quart, 6-quart, or 8-quart model, we show you how to do it.
With a few simple tweaks, you can typically halve Instant Pot recipes pretty easily–learn what considerations to keep in mind as you make adjustments.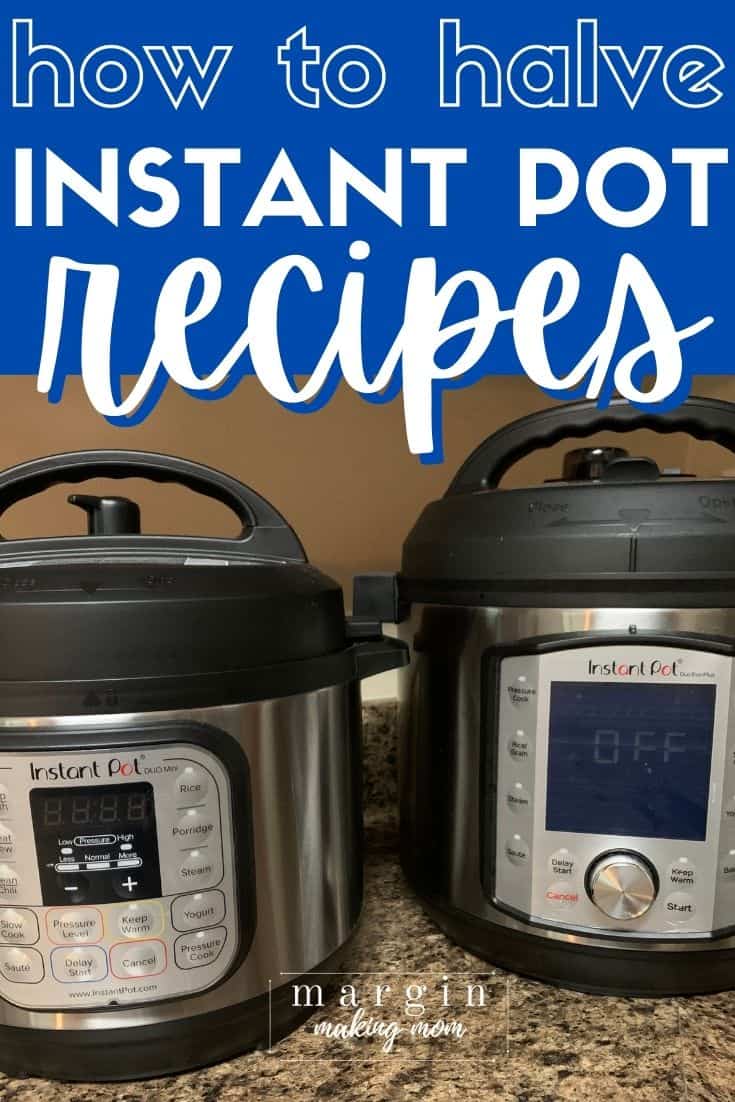 Note: This post may contain affiliate links for your convenience. If you make a purchase, this site may receive a small commission at no additional cost to you. You can read my full disclosure policy here.
In recent years, the Instant Pot has taken the world by storm as an appliance that helps busy families get dinner on the table faster.
But the majority of Instant Pot recipes are written to yield 6-8 servings.
This is partly because a lot of the recipes are geared towards families, but also partly because pressure cookers by nature require a certain amount of liquid in order to create the pressure needed to function.
But family-friendly Instant Pot recipes pose a problem for the many users who simply don't need to feed a crowd.
I hear from countless readers who are single, widowed, or empty nesters who are only feeding one or two people, and they don't want a lot of leftovers.
Instant Pot Recipes for Two
I'm often asked if it's possible to halve Instant Pot recipes in order to make a smaller batch that would feed just two people, so let's take a look at how that can work.
It may require some adjustments and modifications, but often times, it's quite simple to tweak the recipe so that it will produce fewer servings.
Want a shortcut? Grab a copy of Instant Pot Cooking for Two, which includes all of these tips and tricks, plus printable cheat sheets and 25 Instant Pot recipes written just for 2-3 servings!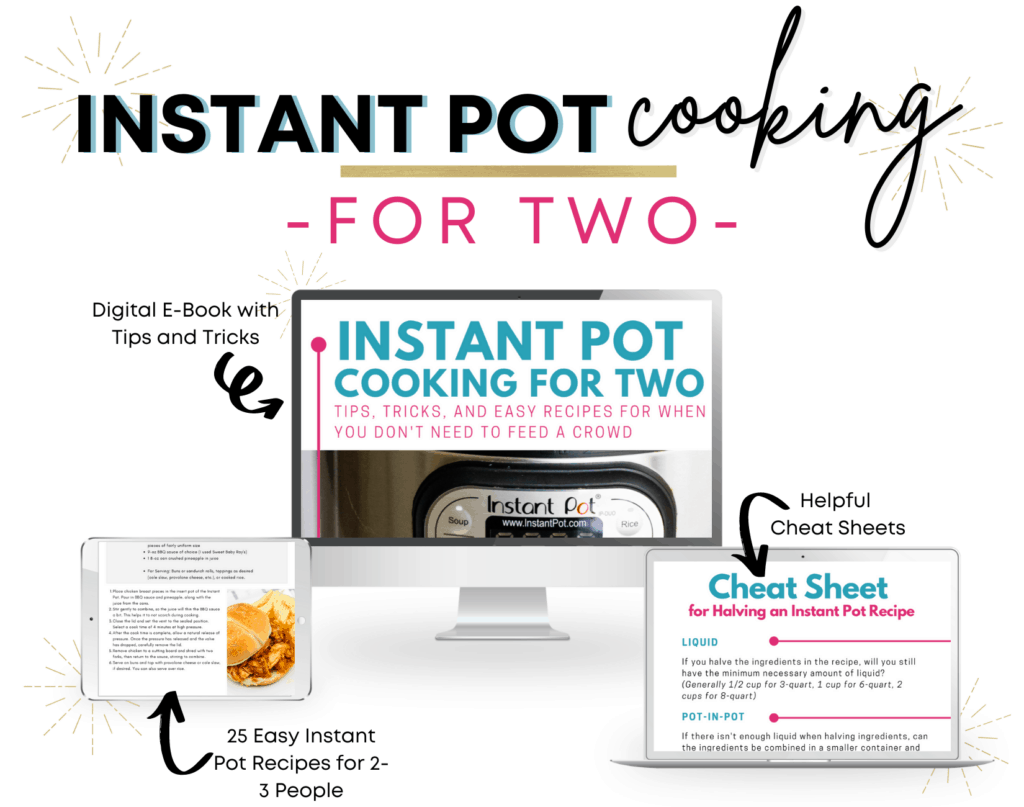 Can You Cut an Instant Pot Recipe in Half?
The good news is, yes, many Instant Pot recipes can be successfully halved to yield fewer servings.
However, there are some things you'll need to take into account when adjusting the recipe.
Consider the Amount of Liquid
First and foremost, we have to consider if halving the ingredients will leave enough liquid.
This is because pressure cooking only works if there is enough liquid in the pot to boil, which creates steam, which is necessary for creating pressure in the pot.
Not only that, but if there isn't enough liquid in the pot, your food can scorch, giving you the BURN message.
In general, the recommendations for amount of liquid for different sized Instant Pot models are as follows:
3-quart Instant Pot: 1/2 cup liquid
6-quart Instant Pot: 1 cup liquid
8-quart Instant Pot: 2 cups liquid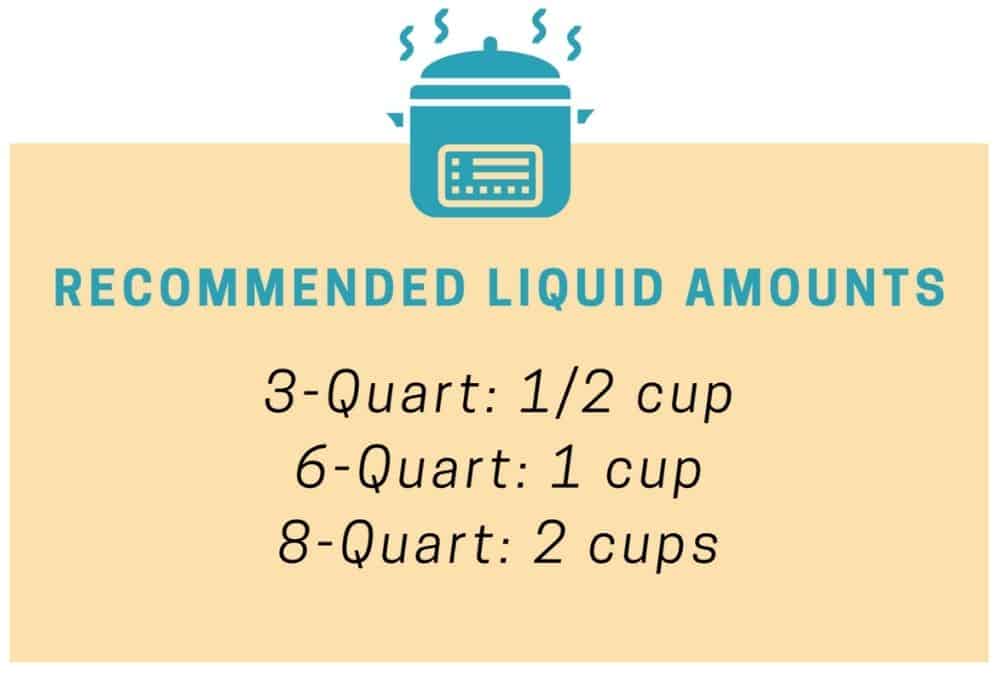 As you can see, the amount of liquid needed for the 3-quart model is the smallest amount.
While you certainly can make smaller batches in a larger Instant Pot, if you are going to be making small batches of food regularly, I recommend investing in a 3-quart mini Instant Pot, since it will be easiest to cook half batches in.
Recommended Equipment