One of my favorite ways to save money on groceries without coupons and stick to my budget is to use online grocery shopping! It's an incredibly easy game-changer!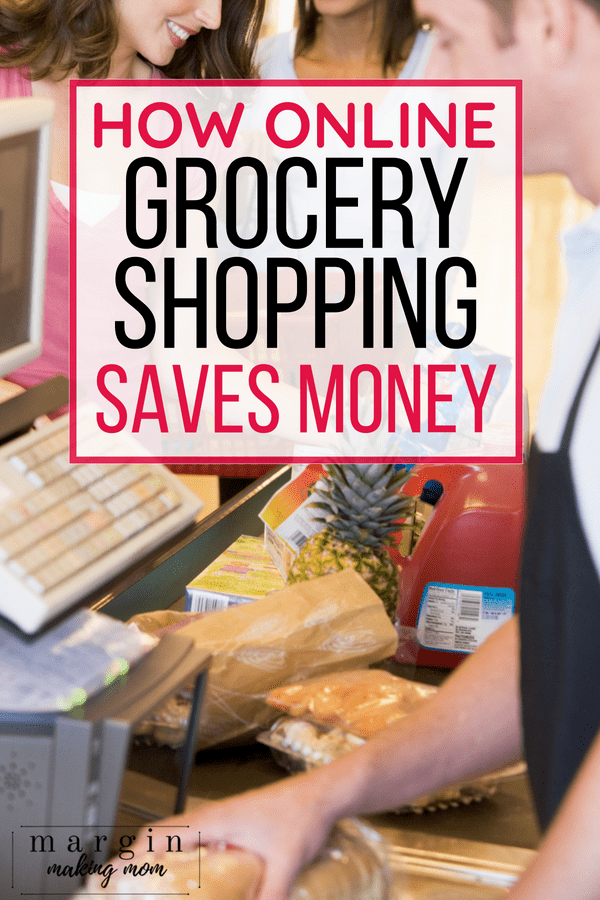 Note: This post may contain affiliate links for your convenience. You can read my full disclosure policy here.
I needed to run to the grocery store to pick up a handful of things for an upcoming birthday party. I had my three kids in tow, but figured it would be pretty easy to get in and out since we didn't need to get much.
I'm laughing at myself now for even thinking such a thing. 🙂
Because, let's be honest–there's no such thing as an easy trip into the grocery store with small kids.
The Shopping Trip That Opened My Eyes
My oldest kid was pushing one of the child-size carts around, zooming around corners and frightening other shoppers.
The middle kid was walking next to the cart and asking for every single piece of junk food he laid eyes on.
My youngest was riding in the big cart, grabbing any item within reach and haphazardly throwing it in the cart while I wasn't looking.
We finally made it to the checkout and I was simultaneously trying to get my wallet out, answer questions from my 3-year old about all of the different types of candy that are in the checkout lane, and guide our two shopping carts through the lane.
My 2-year old was fussing and I was so distracted that I gave the cashier my library card instead of my Kroger savings card, which we both had a good laugh about.
Finally we got our few bags loaded up into the kid-sized shopping cart and I corralled everyone out of the store and back to our van.
That's when it hit me–I had no idea how much I had just paid for my groceries.
No clue what my total was.
Crazy, right?!
One of My Favorite Ways to Stick to my Grocery Budget
I have a feeling I'm not the only one who's had an experience like that. But how can I make sure I'm sticking to my budget if I'm not adding things up as I go, or at least paying attention to the total at checkout?
This particular shopping trip made me realize just how beneficial online grocery shopping is for me right now.
I've been ordering almost all of my groceries online for the last couple of years, and I've always considered online grocery shopping to be a wonderful time saver and an incredible sanity saver.
But on that day, I also realized that online grocery shopping really helps me stay on track with my grocery budget. It's a great way to keep my spending in check!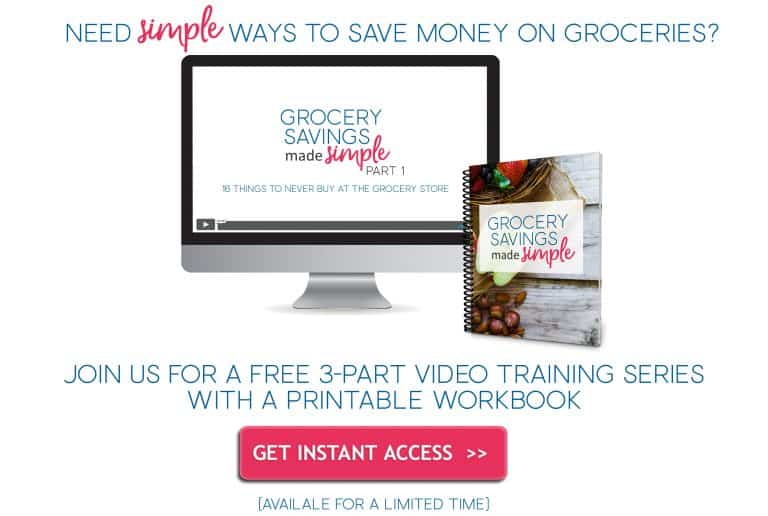 Really, I wish I had started doing this sooner!
Here's How I Save Money on Groceries with Online Grocery Shopping:
I avoid impulse purchases.
Online grocery shopping allows me to put in an order through an app on my iPhone or through a website on my computer, without my kids begging me for Little Debbie snacks or chocolate covered donuts.
Having this option allows me to stick to my grocery list without caving in to their requests or my own temptations (I'm looking at you, Double-Stuf Oreos!).
I don't buy things I don't need or won't use.
I have my meal plan made out, so I know exactly what ingredients I need to buy.
No more buying things with the thought that I'll use them eventually (without having a plan). No more wasting money on food that gets thrown away because it didn't get eaten before it spoils.
I can see my total the entire time.
I don't have to carry around a calculator. 
Since I can see my total while I'm entering my order, if I start to go over my budget, I just remove something from my online cart. 
This is much easier than having to take something off the conveyor belt in the checkout lane and put it back!
I can check prices ahead of time.
Being able to see exactly how much items cost allows me to make the best decisions regarding purchases.
For instance, if I notice that adding ground beef to my order brings me above my budget, I can check prices of other meat and see that chicken is on sale. I'll make the swap and we'll have chicken tacos instead of beef tacos for dinner one night.
Online Savings
Most retailers and grocery services have digital coupons available, which can be applied to online orders. 
For instance, in my Kroger app, if I search for an item, the app will actually show me if that item has a digital coupon available.
I don't have to go sorting through all of the coupons–it simply lets me know one is available for that item!
If I was shopping in the store, I wouldn't have that luxury–I'd have to spend time searching all the coupons.
This is a great way to take advantage of additional savings without having to physically clip coupons.
Time is Money
Online grocery sites and apps keep track of my previous purchases, so it's a breeze to add our regular weekly items to the order. 
It only takes about 10-15 minutes tops for me to put in an order for all of our groceries for the week.  So easy!
Save Time and Money with Online Grocery Shopping
If you want an easy way to stay on top of your grocery spending (and also save time!), I highly recommend that you try ordering your groceries online.
Learning to shop for my groceries online was a game-changer for me.
If you're anything like me, spending an hour shopping for groceries isn't your favorite way to spend your time.
With everything else you have to do, why not take one time-consuming errand off the list?
Online grocery shopping can be an incredibly easy way to do just that!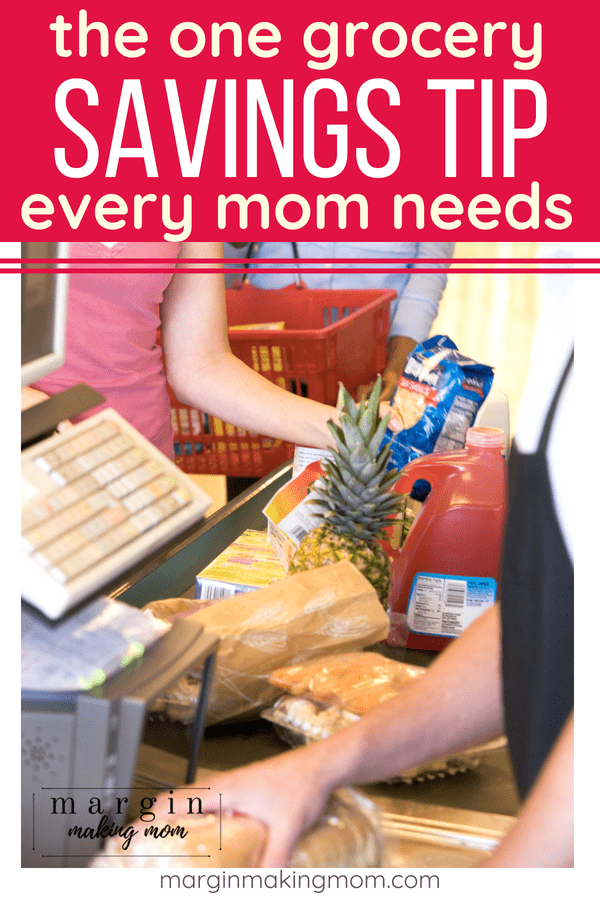 Get the Instant Pot Meal Plan Jumpstart
Join the free community and you'll learn simple ways to easily create tasty food for your family, as well as immediate access to the FREE Instant Pot Meal Plan Jumpstart to help you get a tasty dinner on the table in a flash!
"Thanks for sharing your knowledge and experience in such a friendly and delightful way!!! So far, I'm very impressed with the results...thanks again for your guidance into this new realm of cooking!" -Margaret
Free Resource Library
Enter my
free resource library
for my latest printables and resources! Password is 'IHEARTMARGIN' -- please copy and paste that in at the link above. Thanks for being a subscriber!!