You'll love how easy this better-than-takeout chicken fried rice recipe is to make in the Instant Pot!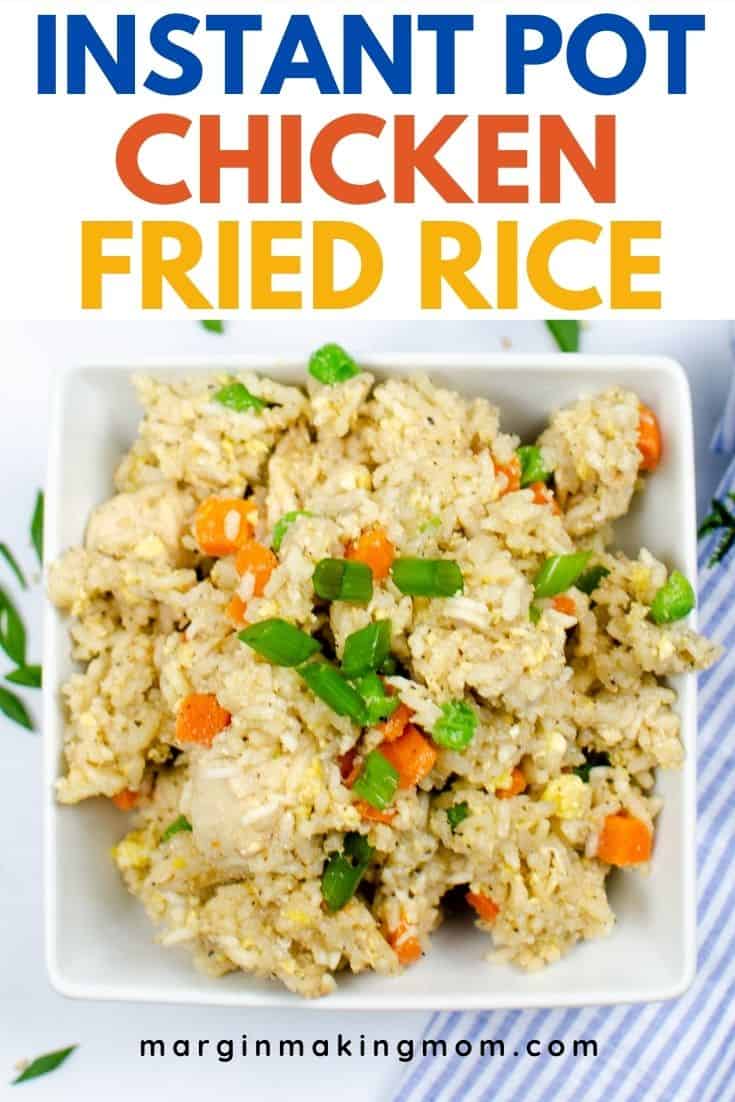 Instant Pot chicken fried rice is a quick, easy, and frugal meal option you'll want to add to your dinner rotation!
Note: This post may contain affiliate links for your convenience. If you make a purchase, this site may receive a small commission at no additional cost to you. You can read my full disclosure policy here.
I first started making homemade fried rice many years ago, and it's still a tried-and-true staple in our meal plan.
Traditionally, I've cooked it in a wok on the stovetop, using cold leftover rice that is already cooked.
However, if you don't have leftover rice and need to get dinner on the table quickly, you can easily make this Instant Pot chicken fried rice!
If you need a simple dinner idea, skip takeout and try the homemade version instead! It's sure to be one of your new favorite Instant Pot chicken dinner ideas.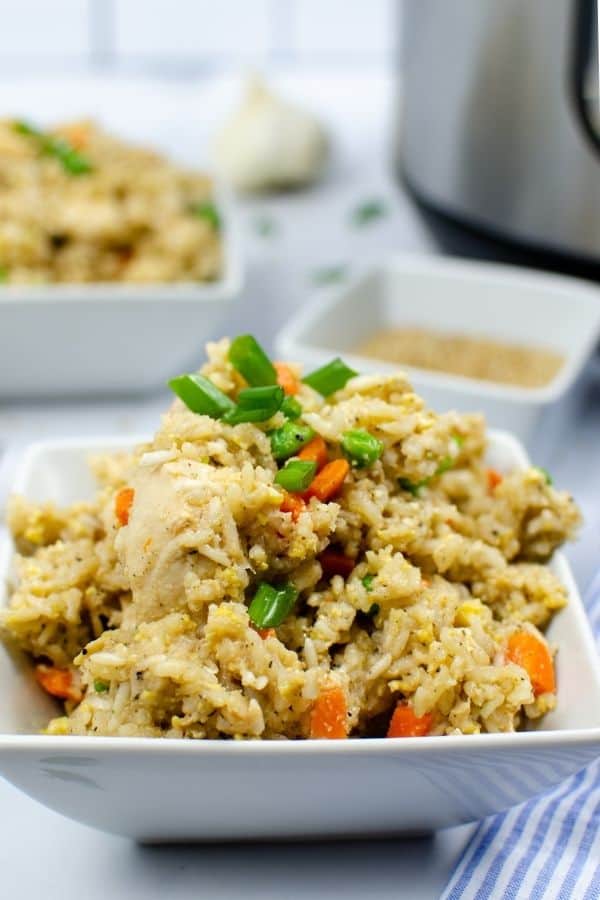 Why You'll Love Pressure Cooker Chicken Fried Rice
Like all of the best Instant Pot chicken and rice recipes, this is a super easy meal option. It's a great way to stretch boneless chicken breasts and get some veggies on your plate!
Related: More Instant Pot Chicken and Rice Recipes:
Second, it's frugal. When you consider the cost of takeout for a family, it can really add up. I have several favorite Instant Pot Asian-inspired recipes that I love to make as a way to avoid eating out and save money, and this is one of them.
Related: More Instant Pot Asian Inspired Recipes
Plus, the chicken and the rice cook together at the same time, which is perfect when you don't have leftover rice already on hand.
What busy mom doesn't want that?
How to Make Chicken Fried Rice in the Instant Pot
Let's talk about how to actually make this simple chicken fried rice in a pressure cooker. It's easier than you think!
Ingredients You'll Need:
Olive oil
Sesame oil (optional)
Eggs
Boneless chicken breast
Uncooked white rice
Chicken broth
Garlic powder
Ground ginger
Onion powder
Frozen peas and carrots (or stir-fry veggies)
Soy sauce
Salt and pepper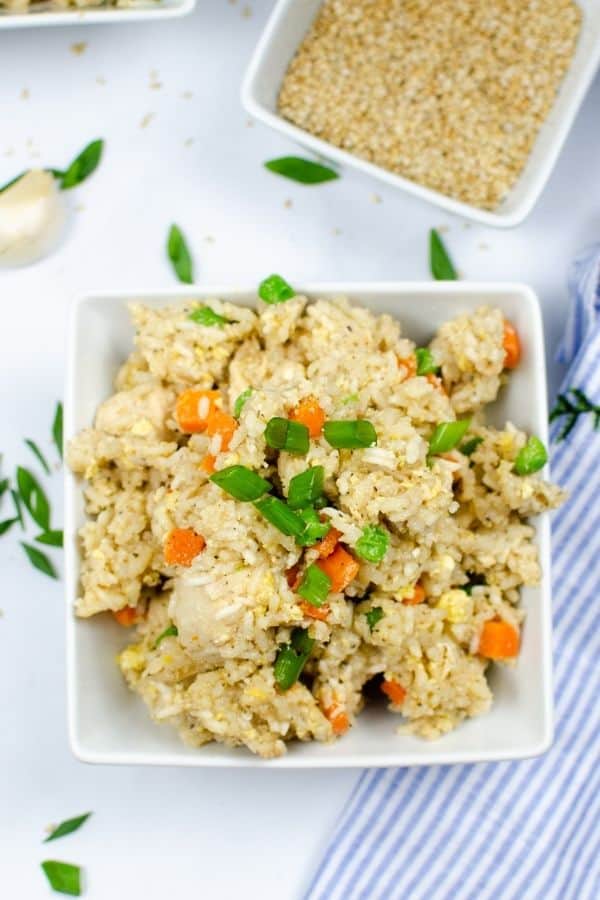 How to Make It:
(Full printable recipe is available below)
Scramble the eggs. First, you'll add some olive oil (and a bit of sesame oil, if you have some on hand) to the insert pot of the Instant Pot. Use the Saute button to heat the oil.
Add the eggs and cook for 2-3 minutes, stirring with a spatula, until scrambled.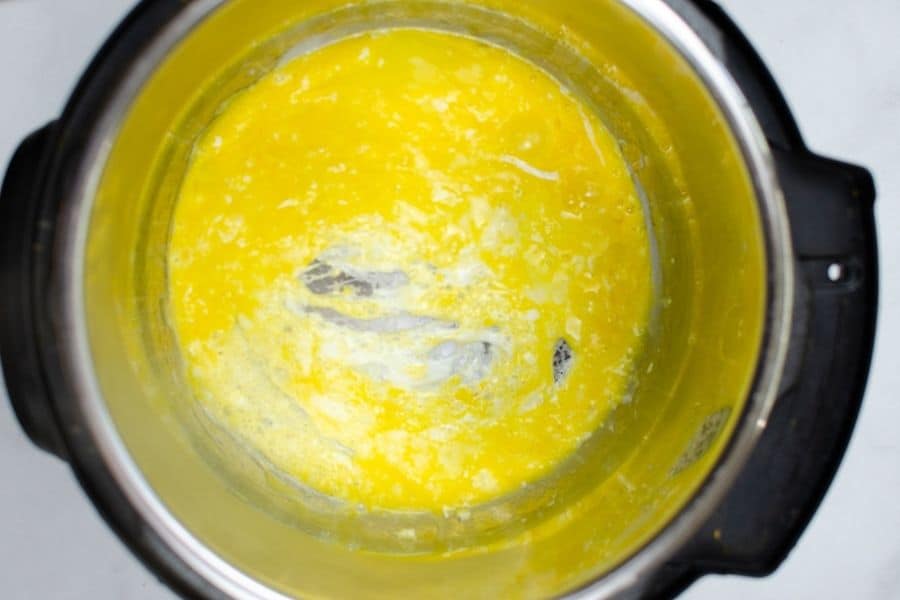 Press Cancel to turn off the Saute function. Remove eggs from the insert pot to a plate and set aside.
Deglaze and add chicken and rice. Next, you'll need to deglaze the insert pot. This just means you'll pour in a little bit of broth while the pot is still hot, and use your spatula to scrape up any browned bits of eggs that are on the bottom of the pot.
Don't skip this step–this will help ensure you don't get a BURN message on your Instant Pot during cooking!
Then, add in the diced chicken, rice, the rest of the broth, garlic powder, ginger, and onion powder.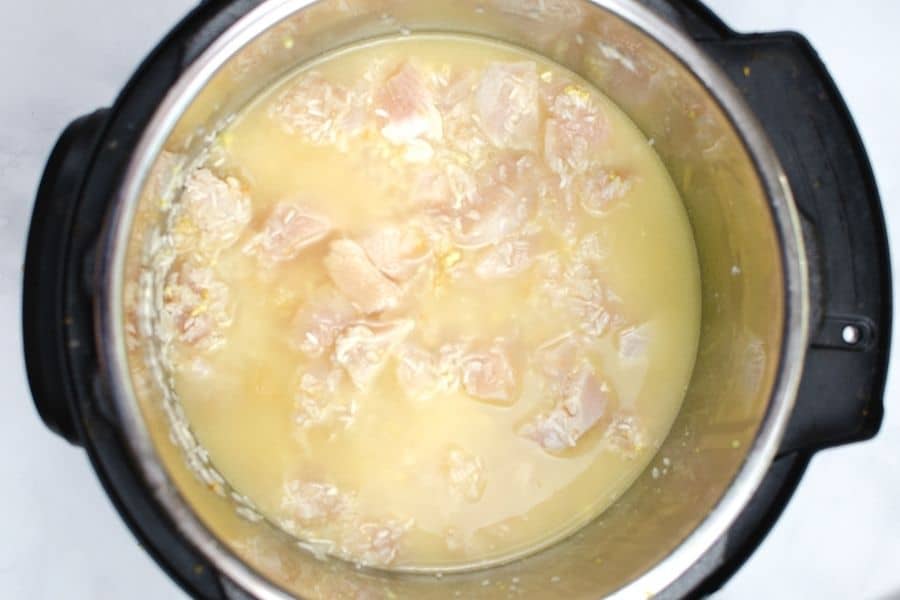 Pressure cook. Close the lid and set the vent to the sealed position. Select a cook time of 4 minutes at high pressure.
Once the cook time is complete, allow a 10 minute natural release, followed by a quick release of remaining pressure.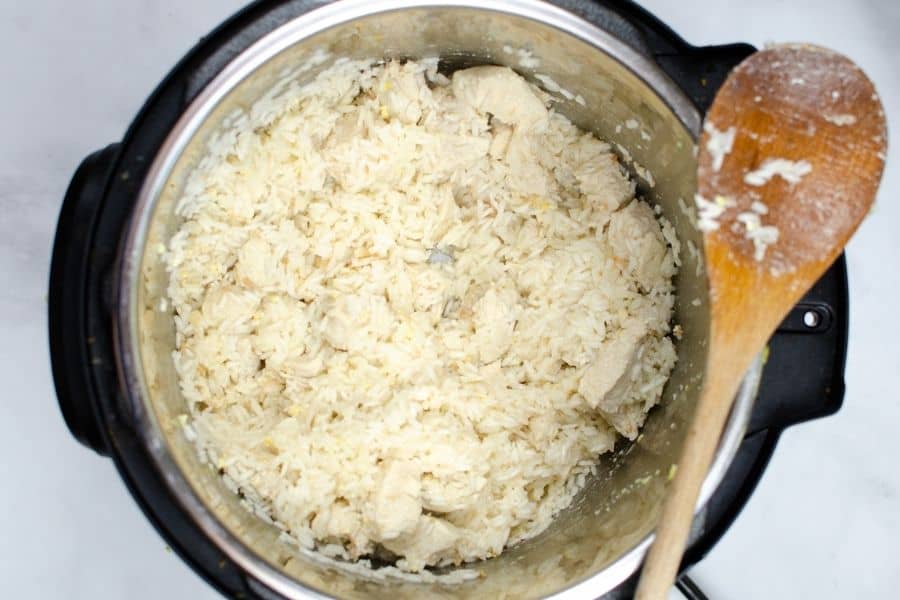 Add veggies, eggs, and soy sauce. After the pressure has released and the valve has dropped, carefully remove the lid.
Add the frozen vegetables to the rice and stir to combine. Close the lid for a few minutes to allow the veggies to heat through.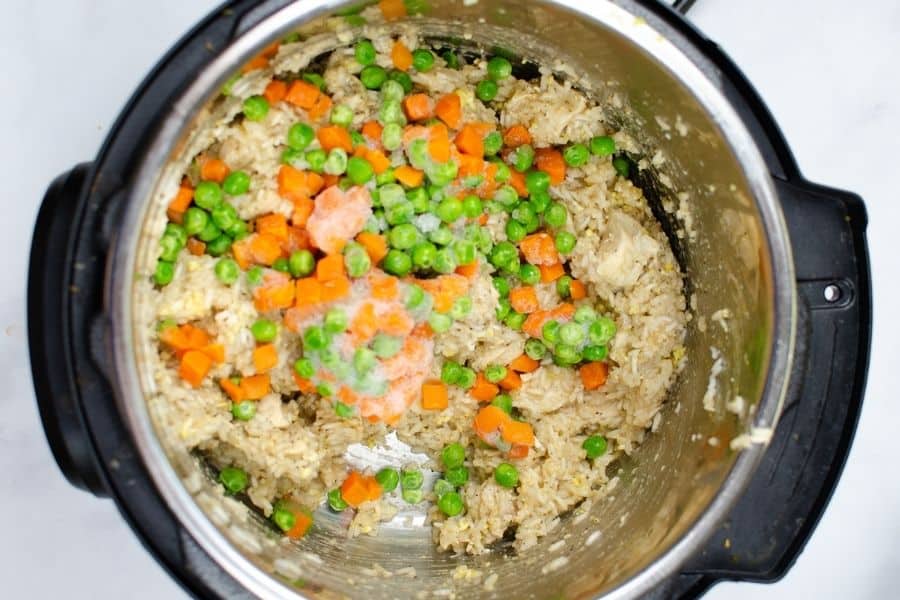 Last, gently stir in the soy sauce and cooked eggs. Add salt and pepper to taste, if needed.
If you have them on hand, you can add some sliced green onions and a sprinkling of sesame seeds on top.
Serve and enjoy your homemade Instant Pot chicken fried rice!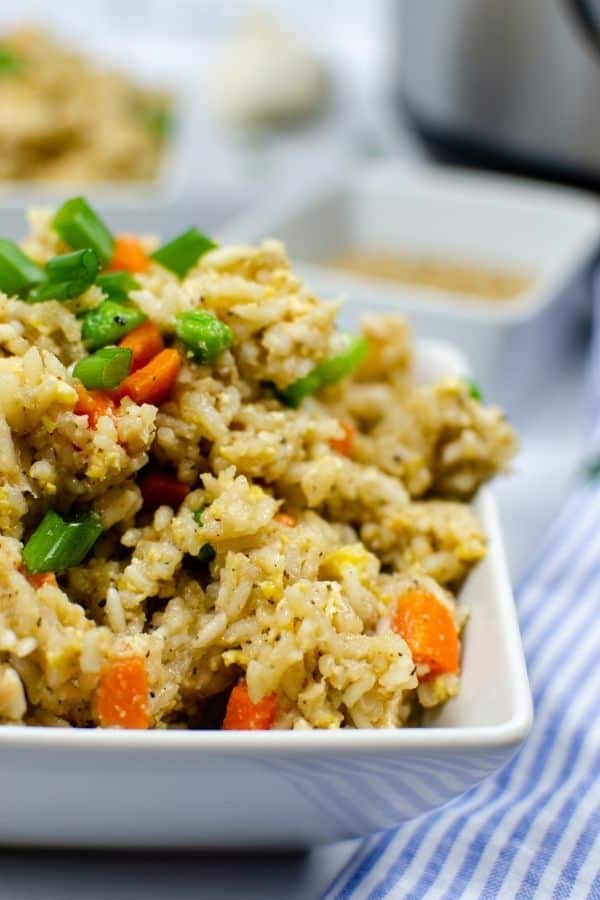 Notes and Adaptations:
You can substitute frozen stir-fry vegetables for the peas and carrots, if desired.
This can be made without chicken if you need a vegetarian/meatless option. The cook time will remain the same.
Recommended Equipment: