Home unexpectedly with kids while school is cancelled? Check out these fun activities kids can do at home!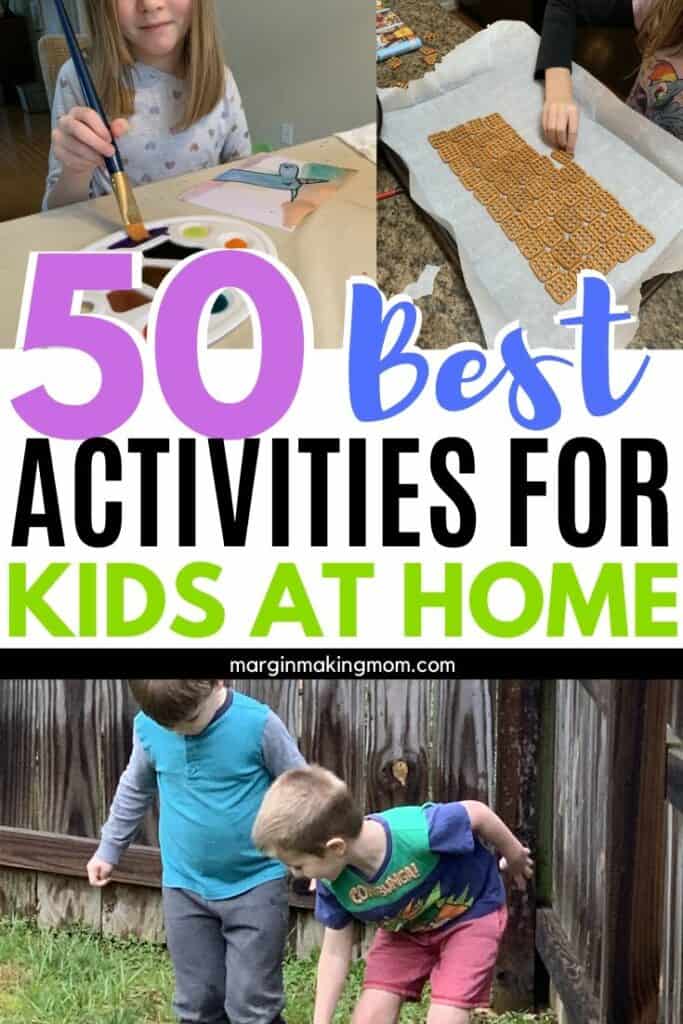 There are loads of fun activities kids can do at home! Whether you need ideas for indoor activities, outdoor activities, games, or educational screen time, you're sure to find some great options on this list.
Note: This post may contain affiliate links for your convenience. If you make a purchase, this site may receive a small commission at no additional cost to you. You can read my full disclosure policy here.
With the craziness of illness spreading, many school districts have cancelled school for weeks, and many employers are requesting their employees work from home.
If you're like many people around the country, you may be finding yourself home unexpectedly with kids all day.
I can completely understand how this type of major shift could be completely disorienting!
What to Do with Kids at Home when School is Cancelled
Because I homeschool our three children and work part-time from home, it's our "normal" routine to have our kids at home. So I thought I'd offer some suggestions of what has worked well for us!
But before I do, I want to encourage you to extend grace to yourself and your kids during this season.
The reality is, we are all in uncharted territory right now.
We're all doing new things in a way that probably feels weird to us, and that takes a lot of adjustment.
So first and foremost, let me reassure you that there is no reason you should feel pressured to completely fill your kids' days with perfectly curated experiences! That will put you all on the fast-track to exhaustion.
In fact, it's totally okay for your kids to be bored at times–this is a great way to ignite their imagination.
And while kids do benefit from structure, consider aiming for a "loose" but predictable structure, rather than intricately scheduled blocks of time.
Now, on to the ideas! Many of these suggestions are things kids can do on their own or with minimal help from you. Some of these are ideas you may want to participate in as well, just for fun!
Pick and choose the ones that might work well for your particular family. 🙂
Things to Do Outside with Kids
With social distancing measures in place, it's recommended to keep at least six feet away from others. However, it's still a great idea to get out for fresh air when possible!
Outdoor play can be super simple and inexpensive. Think back to what you enjoyed doing when you were a kid!
And of course, wash hands when coming back inside!
Draw with sidewalk chalk (especially this kind).
Ride a bike or scooter.
Run races with siblings.
Walk around the neighborhood.
Play with bubbles.
Plant some flowers, an herb garden, or start seedlings for a spring/summer garden (we planted some seeds just this week!).
Go puddle-jumping or play in the mud.
Jump on a trampoline.
Read a book together on a blanket in the yard – If your local library is closed, as ours is, check to see if they have ebooks available online or through an app such as Libby. You can also try a month of Amazon Kindle Unlimited for free, where they have several kids' books available.
Go for a hike or trail walk.
Explore a nearby creek.
Play hopscotch.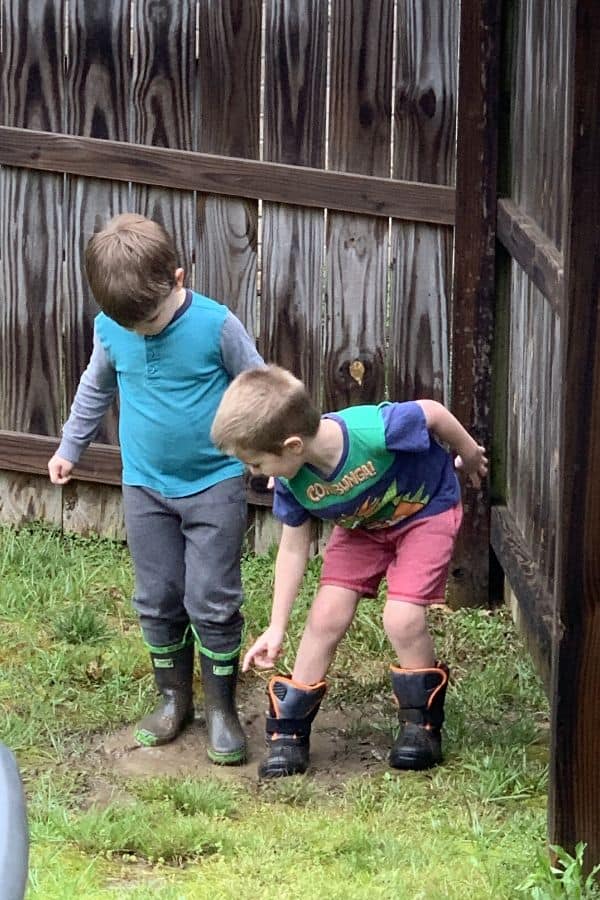 Things to do Inside with Kids
There are plenty of things to do inside that don't involve screens!
Bake together – Try my brownie mix cookies, chewy chocolate chip cookies, or gluten-free peanut butter cookies for some easy options! You could also order a Raddish Kids cooking kit to explore.
Color in coloring books.
Read together. If your local library is closed, as ours is, check to see if they have ebooks available online or through an app such as Libby. You can also try a month of Amazon Kindle Unlimited for free, where they have a selection of kids' books available.
Build a fort out of blankets, pillows, and couch cushions.
Watch the kids do a performance.
Have a dance party!
Have an indoor snowball fight with socks.
Play dress-up.
Learn to sew (we have a kids' sewing machine, or you could use a sewing kit or supplies you already have on hand)
Put together a puzzle (we love these durable sets for younger kids)
Paint pictures or make a finger painting
Write a letter to friends or family (grandparents would love this!)
Write and illustrate a story
Play with clay or kinetic sand
Make a craft with some fun craft supplies
Paint in the bathtub with washable paints
Draw with water on one of these
Make homemade Play-doh
Make your own slime
Paint rocks
Enjoy a subscription box – We love Kiwi Crate and I just ordered a Creative Girls Club craft box for my daughter. You can get one for 50% off here!
Do chores! This is a great time to teach kids how to help more around the house–you can also keep this fun!
Cook together – Include the kids in regular food prep. Check out these snacks kids can make!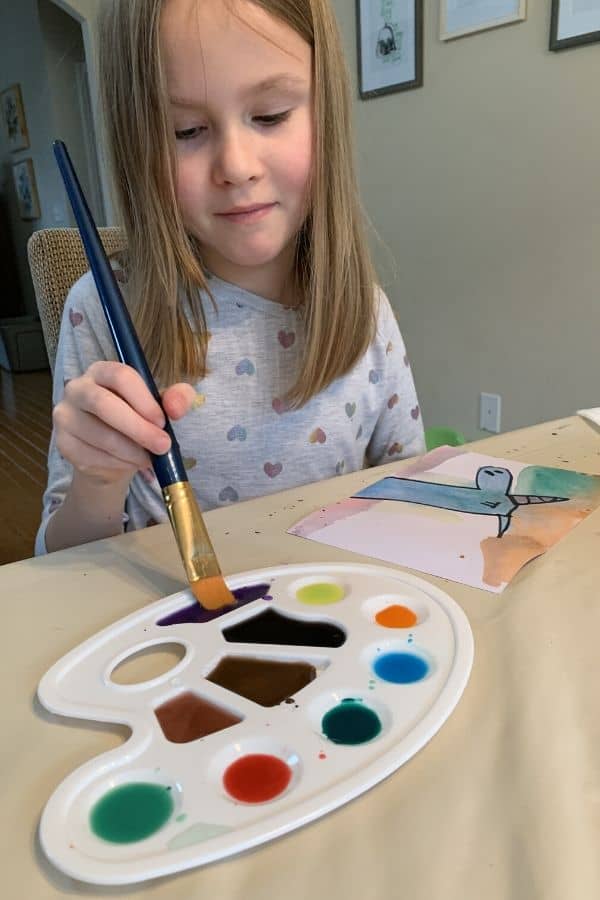 Fun Games for Kids
Our family loves playing games! Whether you're looking for something you can play together as a family or something your kid can play independently for some quiet time, these are some of our favorites.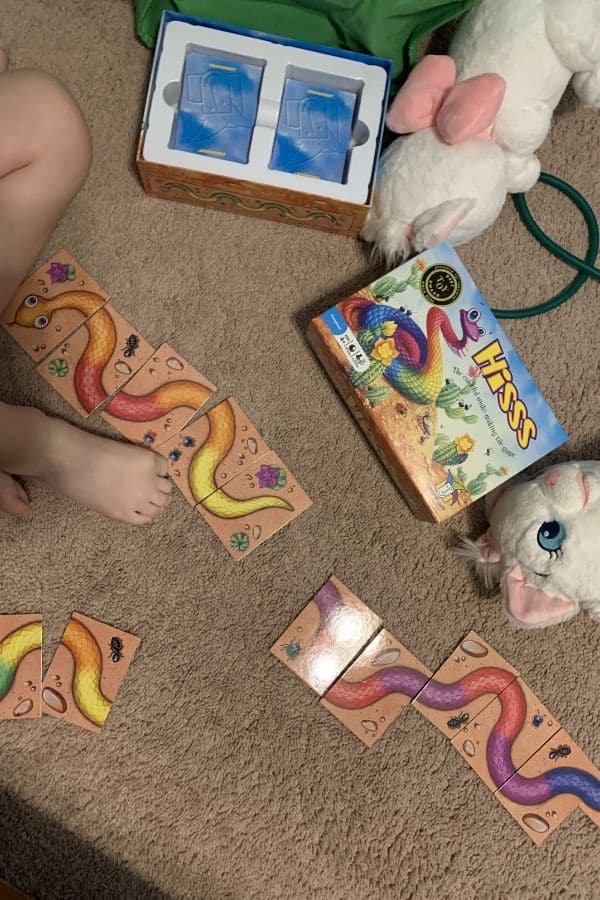 Ideas for Educational Screen Time
Although school is out and "formal" education time may be limited, please keep in mind that kids are always learning.
Most kids spend at least some time on screens–the good news is, there are many educational apps for your kids!
Some have free trials as well, which can help bridge the gap between now and when kids go back to school!
Check out my list of online resources for kids learning at home to get even more ideas!
Most importantly, be kind to yourself during this time. Don't expect your days to go perfectly, and give lots of grace!
We can do this!
Do you know another momma who would benefit from this list? Share it with her!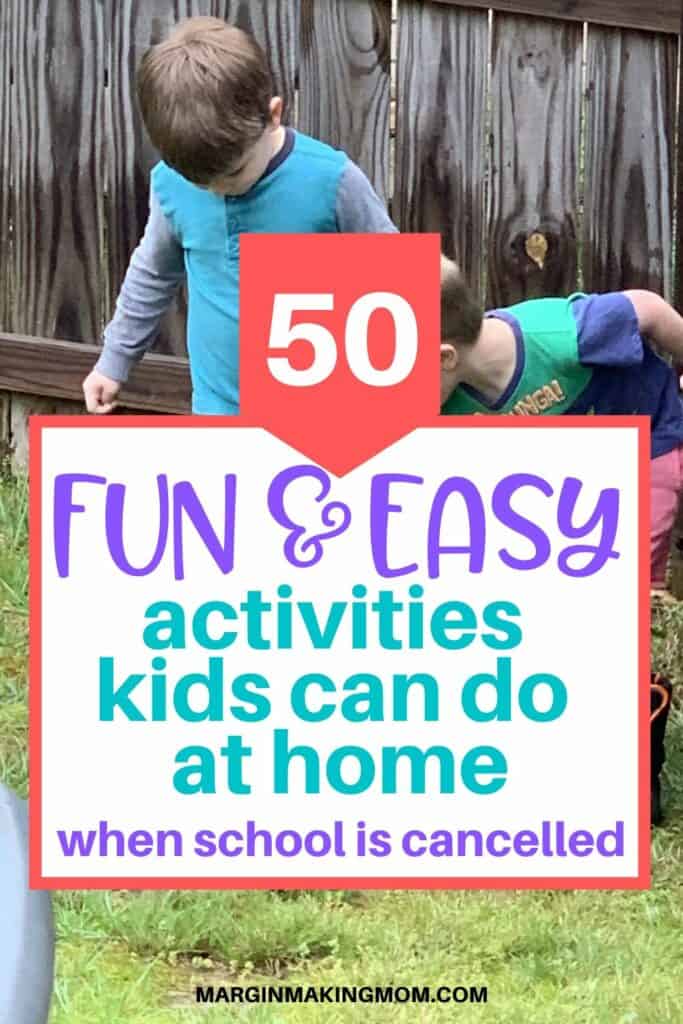 Get the Instant Pot Meal Plan Jumpstart
Join the free community and you'll learn simple ways to easily create tasty food for your family, as well as immediate access to the FREE Instant Pot Meal Plan Jumpstart to help you get a tasty dinner on the table in a flash!
"Thanks for sharing your knowledge and experience in such a friendly and delightful way!!! So far, I'm very impressed with the results...thanks again for your guidance into this new realm of cooking!" -Margaret
Free Resource Library
Enter my
free resource library
for my latest printables and resources! Password is 'IHEARTMARGIN' -- please copy and paste that in at the link above. Thanks for being a subscriber!!