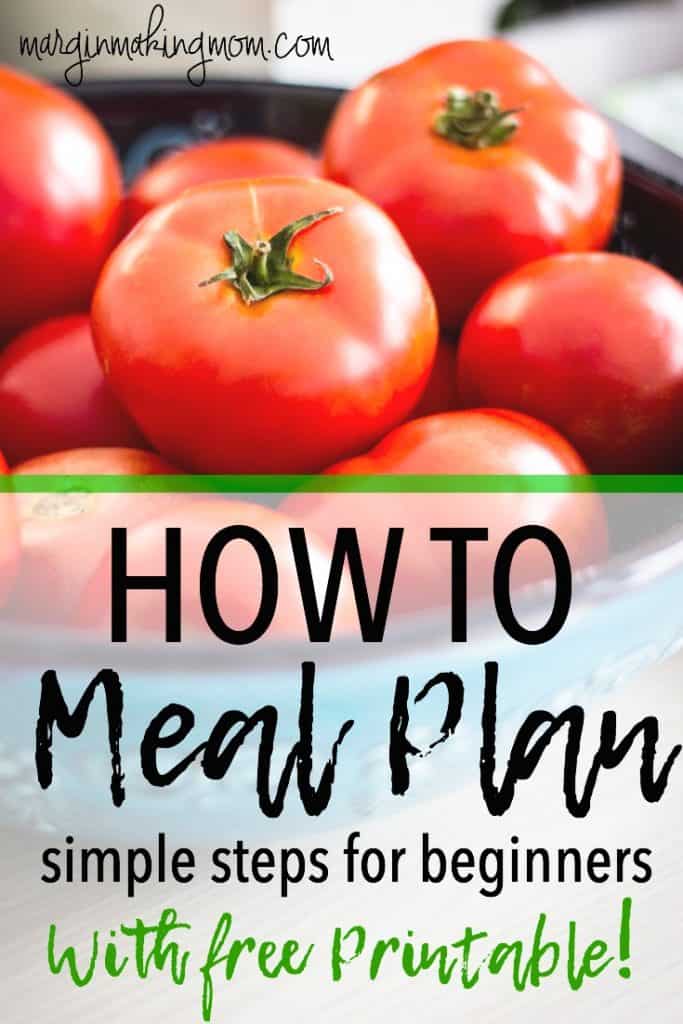 Creating a weekly meal plan is an easy way to simplify your life by eliminating mealtime stress. Learn how to meal plan in 7 quick and easy steps!
Has 5pm ever rolled around and caught you by surprise?  A small bit of panic creeps in and the age-old question follows: "What are we going to have for dinner?!?" (insert crickets chirping).  It's then that you realize all of your meat is in the freezer (doh!) and you're out of boxed macaroni and cheese.  Your kids are crying and your stomach is grumbling, so you either order a pizza or throw everyone in the car to swing by a restaurant.  Sound familiar?  Why is it that dinnertime still surprises us?  We all know it's coming, every day, yet we don't always plan for it.  Well that is about to change.  I'm going to share with you my own tried and true process for how to successfully meal plan in 7 quick and easy steps.
Why Meal Plan?
Many people are scared by the idea of meal planning.  It seems complicated, they don't really know where to start, and they don't have hours to spend devising a detailed plan.  However, it doesn't have to be that way!  If you follow these 7 quick and easy steps to meal planning, you'll be surprised at just how well this process can simplify your life.
I heard it said once that you should know what you're having for dinner by 10am every day.  Following this advice will eliminate the frustration and overwhelm that can hit you at 5pm.  Not only that, but having a meal plan helps you to only purchase grocery items that you will need, rather than haphazardly throwing things into the cart without any real plan of action.  This helps to provide some financial margin as you have more control over your grocery budget.  Having a meal plan also provides margin in the form of time, since you don't have to waste time trying to figure out what to have for dinner every day, running out to a restaurant or drive-thru, or making extra trips to the grocery store.  As an added bonus, having meals at home as a family can promote bonding and togetherness for the family unit.  Win-win!
If you're intimidated by meal planning, you'll soon realize just how simple the process can be.  It involves only a few easy steps, and I've created a FREE Weekly Menu Plan printable just for you!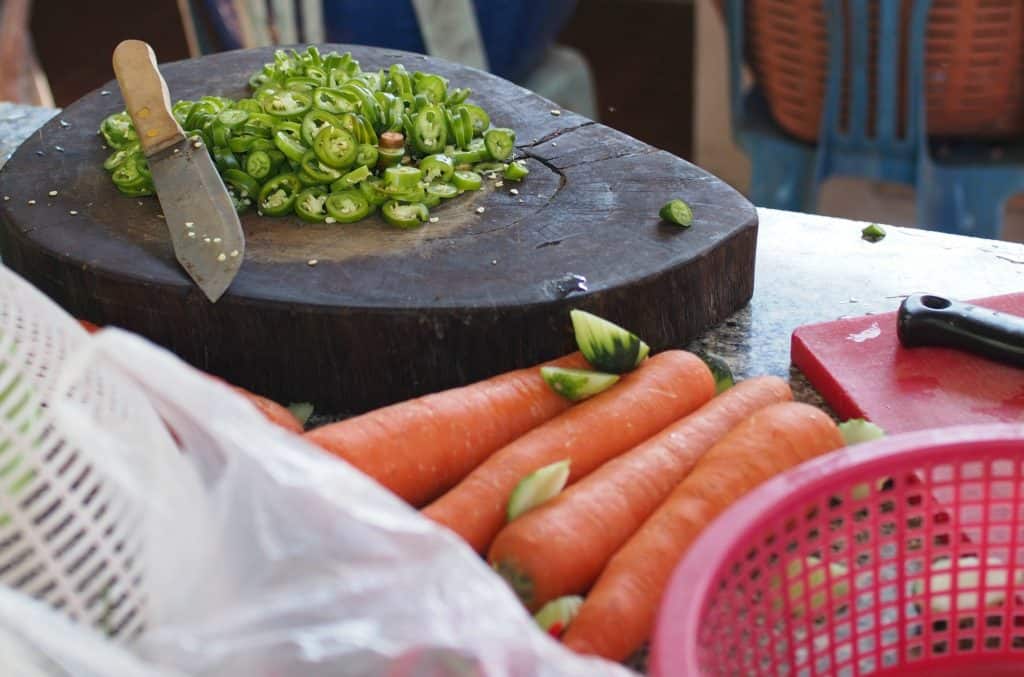 How to Meal Plan in 7 Quick and Easy Steps
These steps should only take a few minutes to complete, and you only need to do it once each week.  Creating a weekly meal plan for your family doesn't have to be some elaborate endeavor.  These are the steps that I have used every week for years.
Make a master list.  Jot down a quick master list of meals that your family enjoys.  Save this list and add to it as you think of or discover more options.  These should be the tried and true, easy to make favorites of your family. Nothing fancy schmancy that you won't feel like making.  This list will serve as inspiration when you are in a rut.  You can always ask your family which meals are the ones they never get tired of having, and add those to the list.  If you need more inspiration, you can always turn to Pinterest or check out some of my favorite recipes here.
Look at the calendar.  How many dinners will you be having at home this week?  Will you be getting home late any evenings (and therefore need a super quick meal)?  Are there any nights when you will not be eating at home?  Will you be having company any evenings?
Use what you have. Check your pantry, freezer, and refrigerator. Do you have ingredients for any potential meals?
Check the sales.  If you have the time, check the weekly ad for the store where you'll be shopping.  Is there anything on sale that you'd like to plan a meal around?  If you don't have time for this step, that's ok!  Just skip it.
Plan your dinners.  Using the information from the above steps, plan what your family will have for dinner each evening.  Don't forget leftovers!  Depending on the size of your family, many recipes can feed a family twice (or provide some lunches)!  I'm all about cooking once and eating twice. 🙂  You may also want to make things easier on yourself by designating certain days of the week for certain types of meals.  You could have Taco Tuesday, Spaghetti Sunday, Meatless Monday, and so on.  This is totally optional, but it may take some guesswork out of the process if you have some structure in place.
Plan your breakfasts, lunches, and snacks.  Jot down some ideas and options for each.  Keep it simple!  Things like cereal, oatmeal, deli meat, or snack-y lunches of yogurt, fruit, veggies, cheese, pretzels, etc. are common in our home.  For snack options, just list out some simple ideas.  Popcorn, granola bars, apple slices, and so on.  If you want, you can always get fancier in these categories later as you become more comfortable with meal planning.  I don't plan specific breakfasts or lunches for specific days.  I just plan various options and choose from those on any given day.  This works really well for me and simplifies the process a bit more.
List any ingredients or grocery items you need.  As you're planning your meals and snacks, jot down anything you will need to pick up at the store.  These items can later be added to your grocery list.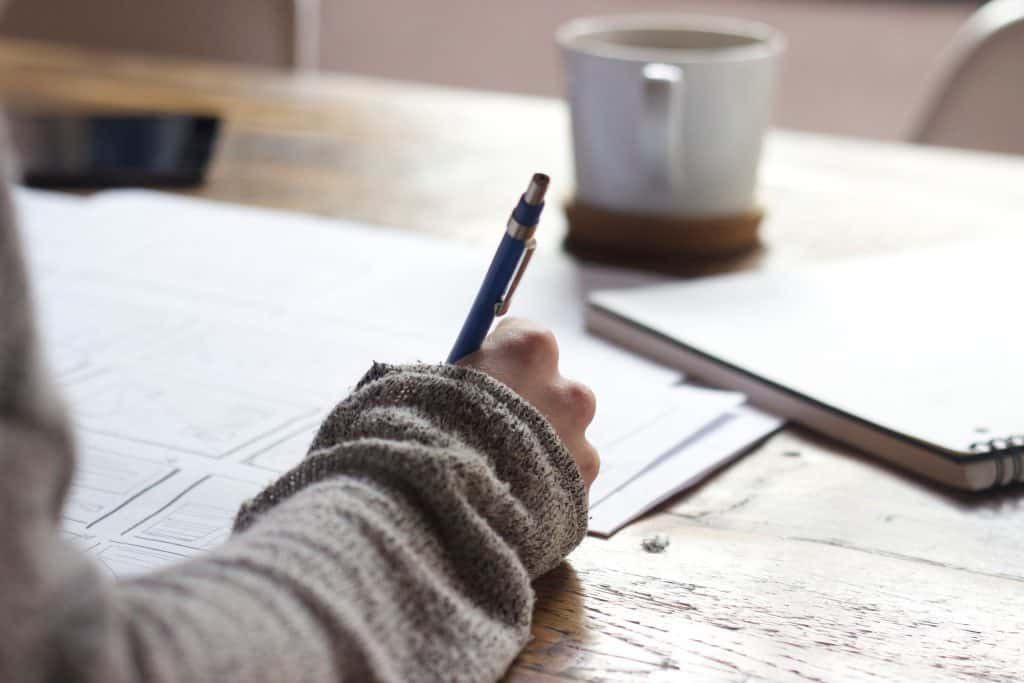 That's it!  Now that you know how to meal plan, all you have to do is refer to the plan during the week.  Every morning, look at what's planned for dinner.  Set out meat to thaw if needed, put items in the slow cooker if necessary, or determine what other prep work (if any) needs to be done.  By knowing what's for dinner by 10am, you'll be set up for a successful evening mealtime.  By taking just a few minutes each week to plan your meals, you will simplify your days, eliminate mealtime stress and scrambling, and reduce waste in your budget.  To get your FREE Weekly Meal Plan printable, sign up below!
Do you meal plan?  How has it simplified your life?
Save
Save
New to Pressure Cooking?
Subscribe to the Margin Making Mom newsletter and get instant access to a FREE printable Beginner's Guide to Getting Started with Your Pressure Cooker, which includes a printable Conversion Cheat Sheet to help you convert your favorite slow cooker meals to pressure cooker meals!
We take your privacy seriously and won't send you spam. See our privacy policy here.

Free Resource Library
Enter my
free resource library
for my latest printables and resources! Password is 'IHEARTMARGIN' -- please copy and paste that in at the link above. Thanks for being a subscriber!!