Wondering what to cook using the Instant Pot Sous Vide Function? This list of recipes covers all the bases.
Learn how to make tender, perfectly cooked meats, veggies and eggs with these tasty Instant Pot Sous Vide recipes.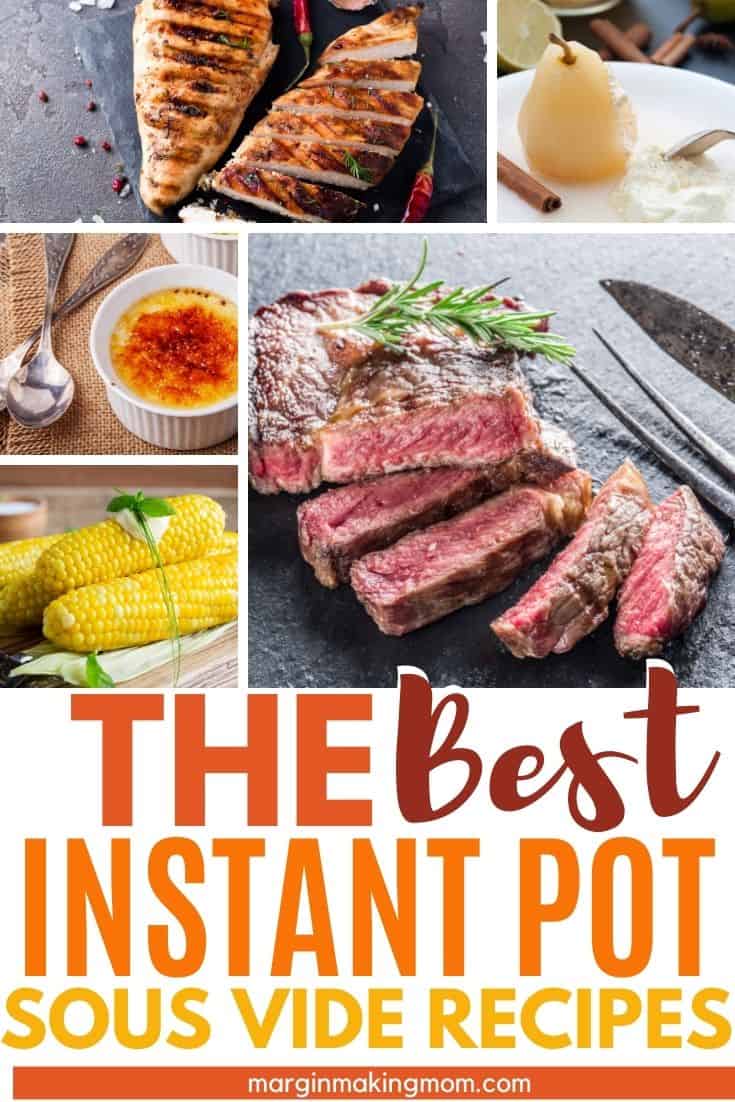 Note: This post may contain affiliate links for your convenience. If you make a purchase, this site may receive a small commission at no additional cost to you. You can read my full disclosure policy here.
The Instant Pot took the cooking world by storm because of its ability to cook food fast. You can even cook frozen chicken and make yogurt in a pressure cooker.
But now, they've slowed things down a bit and the newer Instant Pot models come with a Sous Vide function!
Sous Vide is French for "under vacuum" and is a process of cooking vacuum-sealed food in a warm water bath for longer periods of time.
The slow process is perfect for foods you don't want to risk overcooking, such as eggs, meat and fish – and the results are tender and juicy.
Once you've learned how to use the Sous Vide function on your Instant Pot with my step-by-step tutorial, you'll want to practice cooking tender and delicious sous vide food.
Do I Have To Use Instant Pot Sous Vide Recipes?
Cooking with the sous vide method boils down to time and temperature. Whether you use a traditional circulator or your Instant Pot, you will need to cook your selected food at a specific temperature for an extended amount of time.
Both of these tasks are achievable with the Instant Pot sous vide function, and just about any sous vide recipe will work.
Of course, many traditional circulators are larger in size, so you may need to stick with recipes for smaller cuts of meat simply due to the space available in the Instant Pot.
Instant Pot Sous Vide Recipes to Try
If you're not sure what to cook using the Instant Pot sous vide function, you are going to love this list of recipes to help you get started.
From main dishes to sides and desserts, there's something for everyone.
Pick a couple to try while you're getting used to this new setting on your Instant Pot!
Instant Pot Sous Vide Recipes
These sous vide recipes are delicious options to try with your Instant Pot sous vide smart program!
More Instant Pot Tutorials and Resources:
I've written several tutorials and created resources to help you get the most out of your Instant Pot!
Want to Learn More?
If you'd like to learn more about using your Instant Pot, sign up for my free Instant Pot Jumpstart below!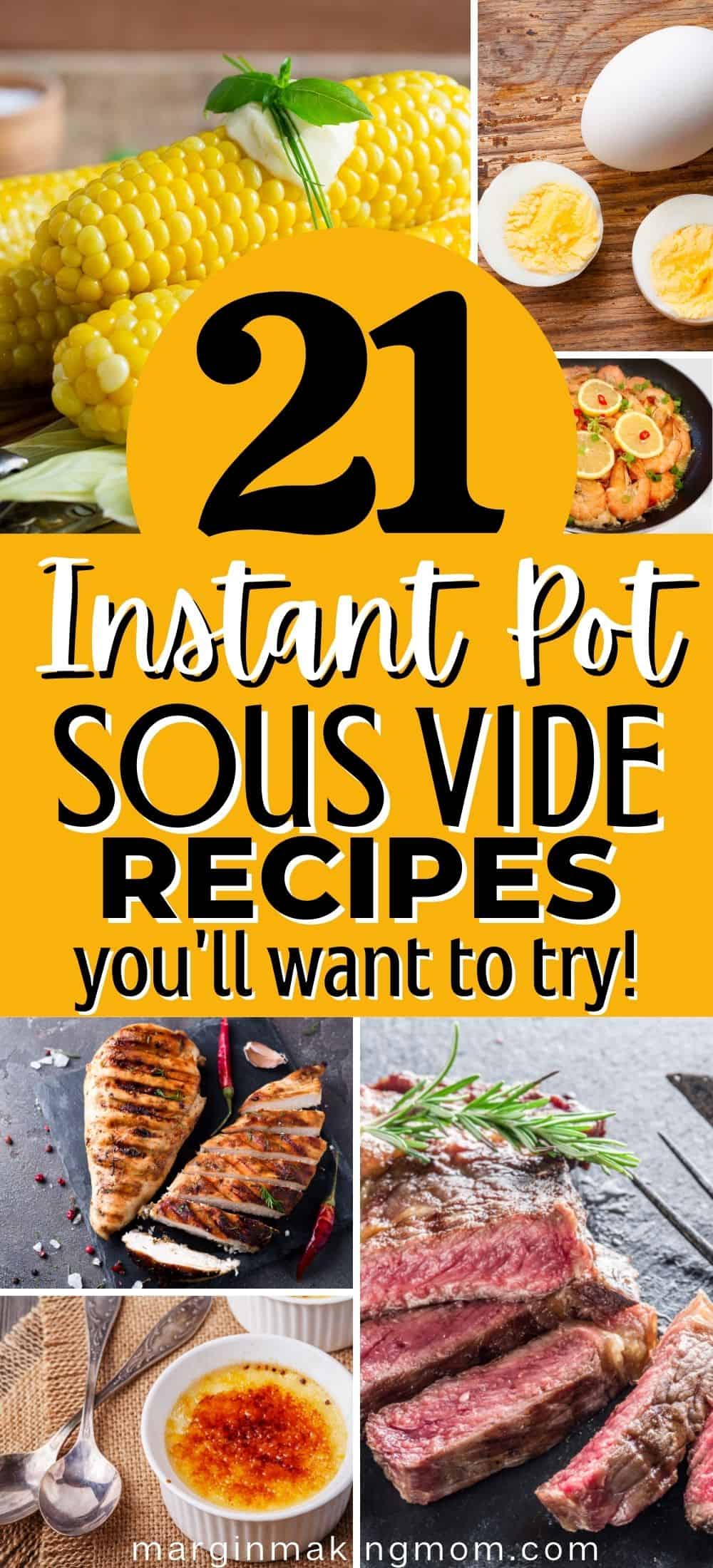 Get the Instant Pot Meal Plan Jumpstart
Join the free community and you'll learn simple ways to easily create tasty food for your family, as well as immediate access to the FREE Instant Pot Meal Plan Jumpstart to help you get a tasty dinner on the table in a flash!
"Thanks for sharing your knowledge and experience in such a friendly and delightful way!!! So far, I'm very impressed with the results...thanks again for your guidance into this new realm of cooking!" -Margaret
Free Resource Library
Enter my
free resource library
for my latest printables and resources! Password is 'IHEARTMARGIN' -- please copy and paste that in at the link above. Thanks for being a subscriber!!