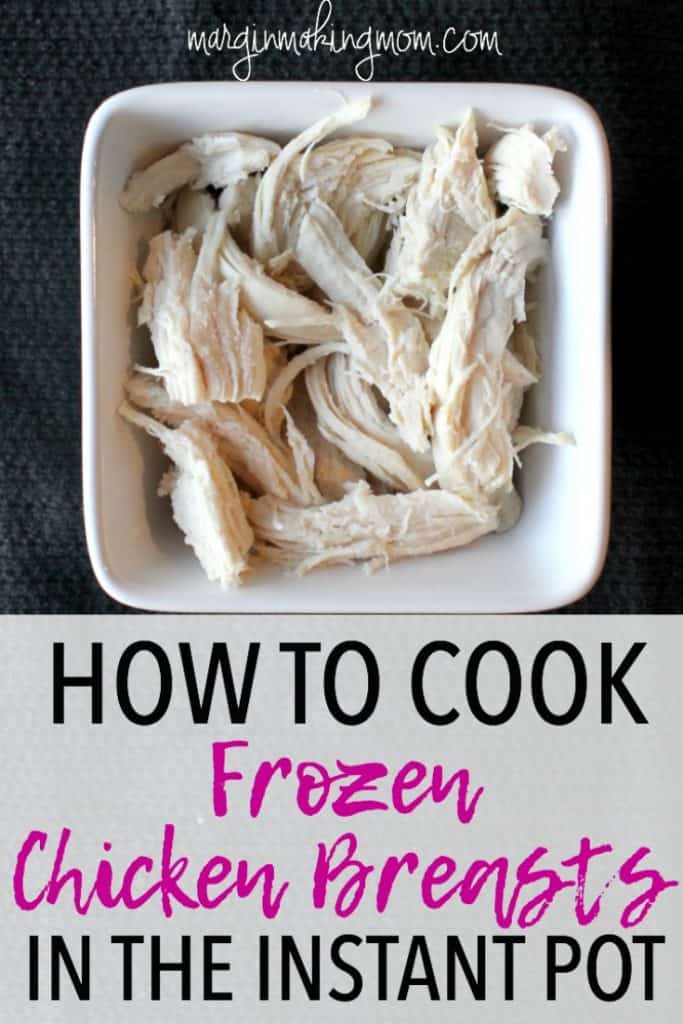 Easily solve the dinnertime dilemma of frozen chicken! Learn how to cook frozen chicken breasts in the Instant Pot pressure cooker!
Disclaimer: This post may contain affiliate links for your convenience.  You can read my full disclosure policy here.
Have you ever experienced the age-old mealtime dilemma?  You know the one.  It's time to start making dinner, but -GASP- the chicken breasts you were planning on using are still frozen!!  I'm a big fan of meal planning, which can help eliminate this problem.  BUT, sometimes life happens, and it's 5pm but you forgot to thaw out the chicken.
Sure, you could throw them in the microwave (if you have one…we don't), but I've always felt like that alters the texture of the meat in a not-so-tasty way.  And, you're really only thawing the meat that way, so you still have to cook it.  Enter: the Instant Pot.
If you've been around this blog for 2.7 seconds, you know that I LOVE my Instant Pot.  Truly.  I use it all.the.time and it's one of the reasons I didn't bother to replace my microwave when it went kaput.  Let's look at how to cook frozen chicken breasts in the Instant Pot–this is such a great way to simplify mealtime!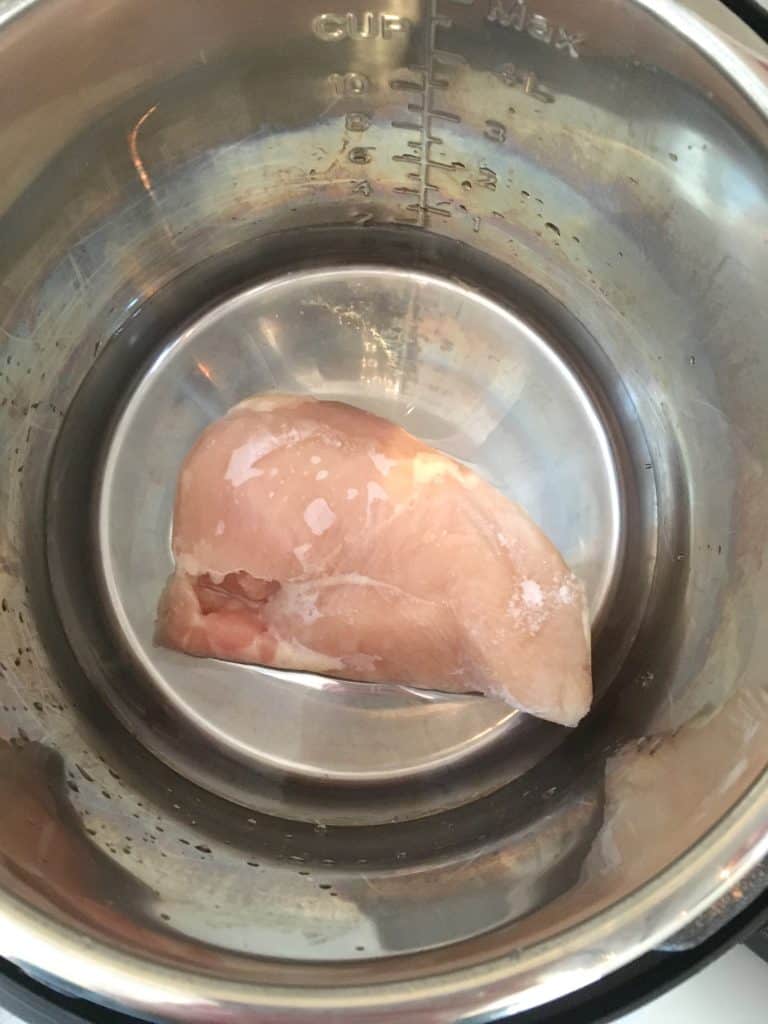 How to Do It:
The process couldn't be easier.  I have only tried this technique with up to two large chicken breasts, so you would likely need to tweak the cook time for more than that.  You simply place one or two frozen breasts in the Instant Pot, along with one cup of water.  Lock the lid and place the vent in the "sealed" position.  Select the Poultry setting and a 10-minute cook time.  While the chicken is cooking, you can prep any other ingredients you need for your meal.
After the cook time is finished, allow a natural pressure release.  When the valve has dropped, voila!  The chicken is tender and not dry at all, ready for you to prepare your meal.  You can shred or slice it and add it to soups, casseroles, pasta, or salad greens.  You can dice it and make chicken salad.  Whatever your heart desires. 🙂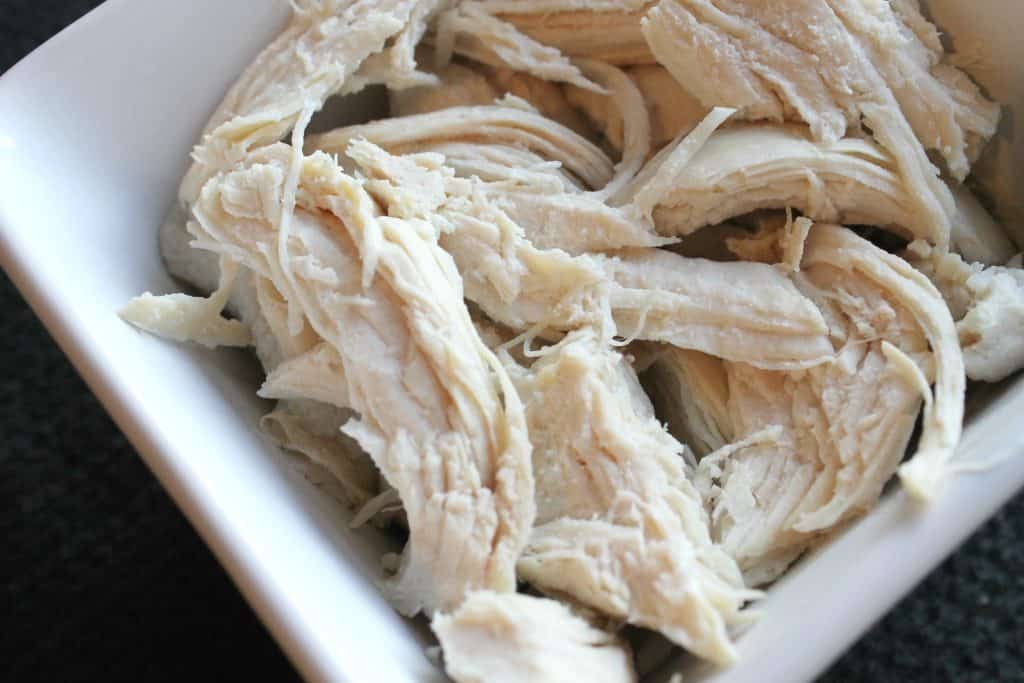 By knowing this simple kitchen hack of how to cook frozen chicken breasts in the Instant Pot, you can simplify your meal prep and eliminate the mealtime blues!
What is one of your favorite ways to use your Instant Pot?
You can find more easy pressure cooker recipes here. Read about how to convert slow cooker recipes for the pressure cooker (with a FREE printable cheat sheet!) here.
Mealtime Made Easy – How to Cook Frozen Chicken Breasts in the Instant Pot
Ingredients
1-2 large boneless skinless chicken breasts
1 cup water
Instructions
Place chicken breasts in Instant Pot and add water.
Close lid and set vent to "sealed."
Use the Poultry setting and select a 10 minute cook time.
After cook time, allow pressure to release naturally.
Once valve has dropped and pressure has released, open lid and remove chicken breasts. Slice, shred, or chop if desired.
https://marginmakingmom.com/frozen-chicken-breasts-instant-pot/
Copyright MarginMakingMom.com
Save
Save
Save
Save
Save
Save
Save
Save
Save
Save
Save
Save