If you have picky eaters in your family, you'll love these easy dinner ideas!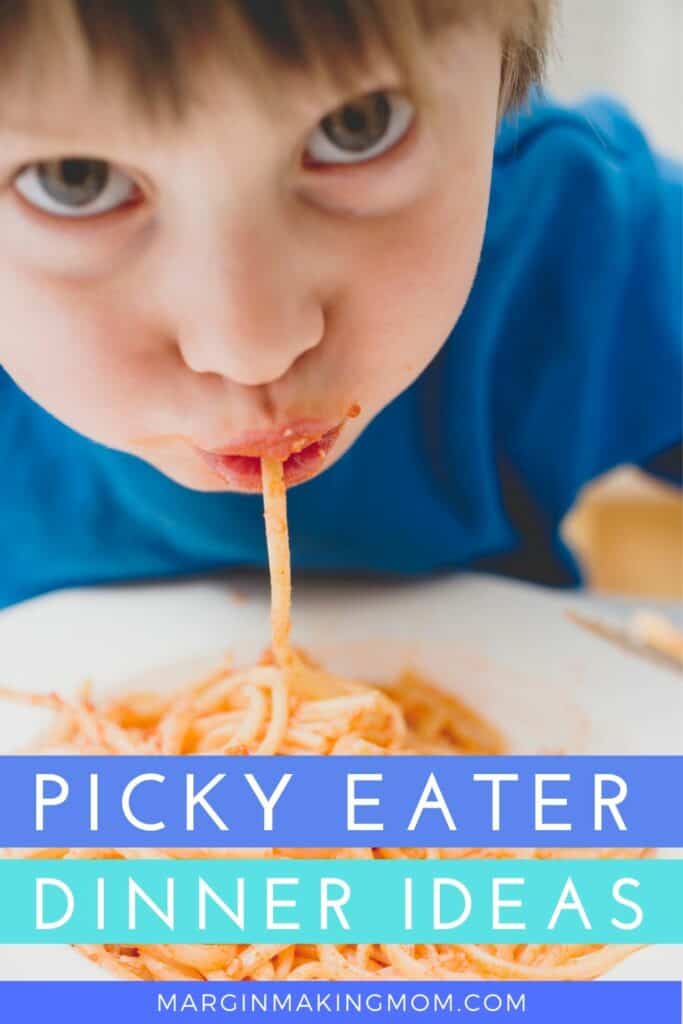 These easy dinners for picky eaters are full of different ideas that are sure to please everyone in the family–say goodbye to short order cooking!
Note: This post may contain affiliate links for your convenience. If you make a purchase, this site may receive a small commission at no additional cost to you. You can read my full disclosure policy here.
Dealing with picky eaters can be maddening at times. It seems that their never-ending preferences can get the best of us, as we try to please everyone.
However, as a busy mom, it simply isn't possible (nor is it your responsibility!) to be a short-order cook!
That will put you on the fast-track to exhaustion, and put your kids on the fast-track to entitlement.
No thank you.
Dinner Ideas for Families with Picky Eaters
Children can be picky eaters for a lot of reasons, but regardless of the cause, it still presents a dilemma for most families.
Because I know meal planning with picky eaters can be a challenge at times, I wanted to provide you with a list of some dinner ideas for picky eaters.
Will all of these be a home run with every person in your family? Probably not. Let's be realistic here.
But these recipes don't use any strange ingredients, and most of them are easily customized for your family's preferences.
These are straightforward, simple comfort food type recipes that are easy for you to make (#momwin) and easy for families to love!
Add a few of these to your meal plan this week!
More Resources for Encouraging Picky Eaters: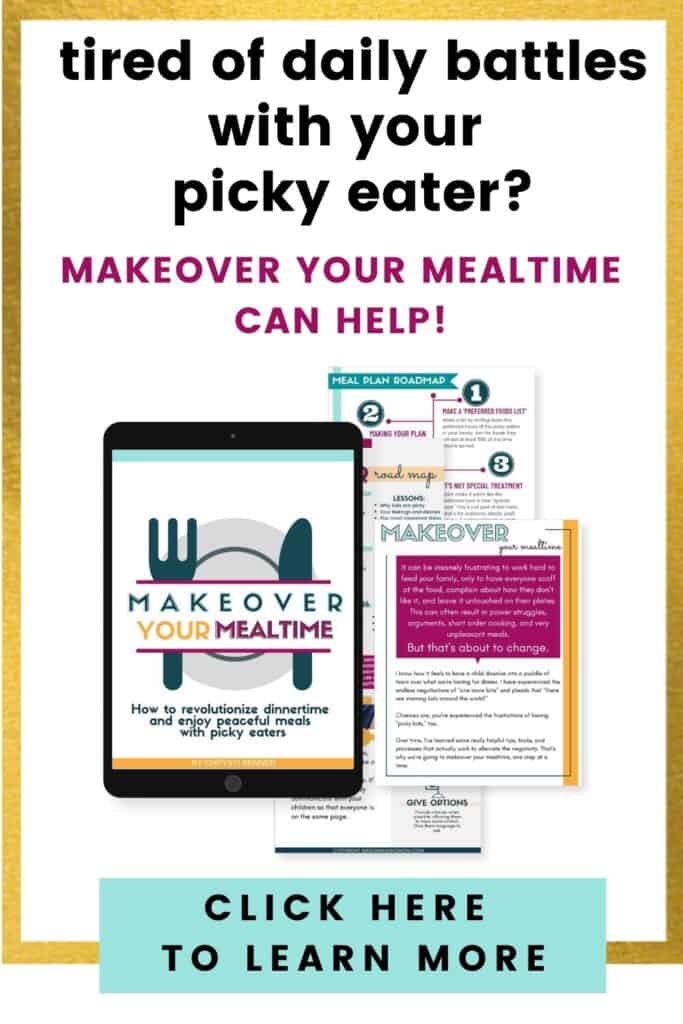 Dinners for Picky Eaters
I've rounded up some favorite dinners for picky eaters, so you can keep this list handy.
Reference it any time you need a little inspiration to help simplify meal planning!
Dinners for Picky Eaters
These dinner ideas are sure to please even the picky eaters in your family!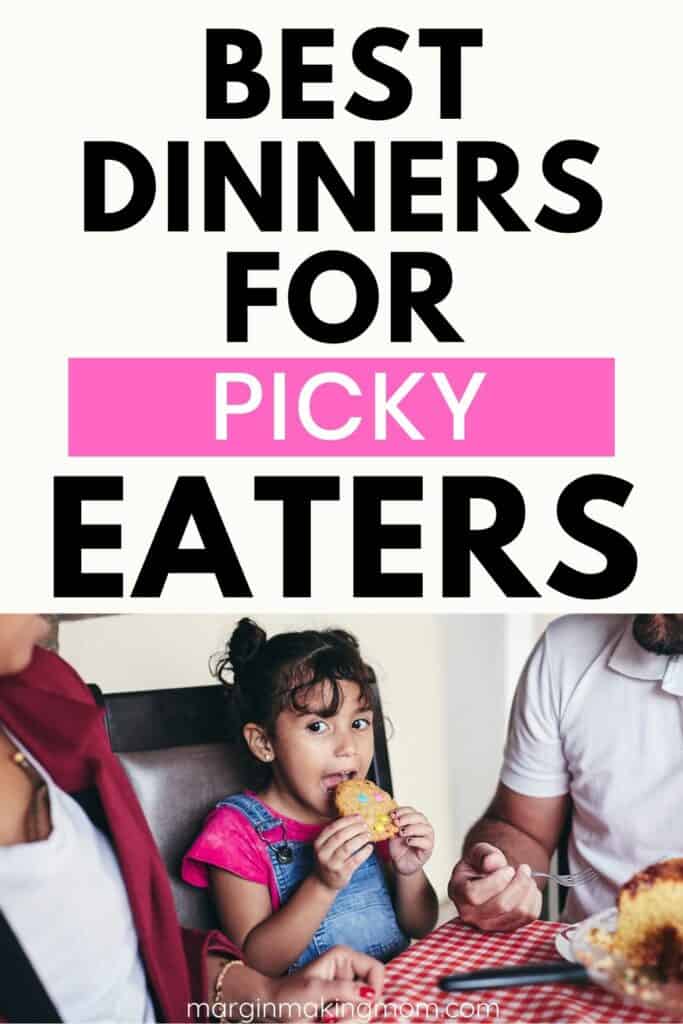 Get the Instant Pot Meal Plan Jumpstart
Join the free community and you'll learn simple ways to easily create tasty food for your family, as well as immediate access to the FREE Instant Pot Meal Plan Jumpstart to help you get a tasty dinner on the table in a flash!
"Thanks for sharing your knowledge and experience in such a friendly and delightful way!!! So far, I'm very impressed with the results...thanks again for your guidance into this new realm of cooking!" -Margaret
Free Resource Library
Enter my
free resource library
for my latest printables and resources! Password is 'IHEARTMARGIN' -- please copy and paste that in at the link above. Thanks for being a subscriber!!